Looking for camping themed accessories for the nature lover in your life? Or maybe even yourself? Check out these awesome Etsy finds!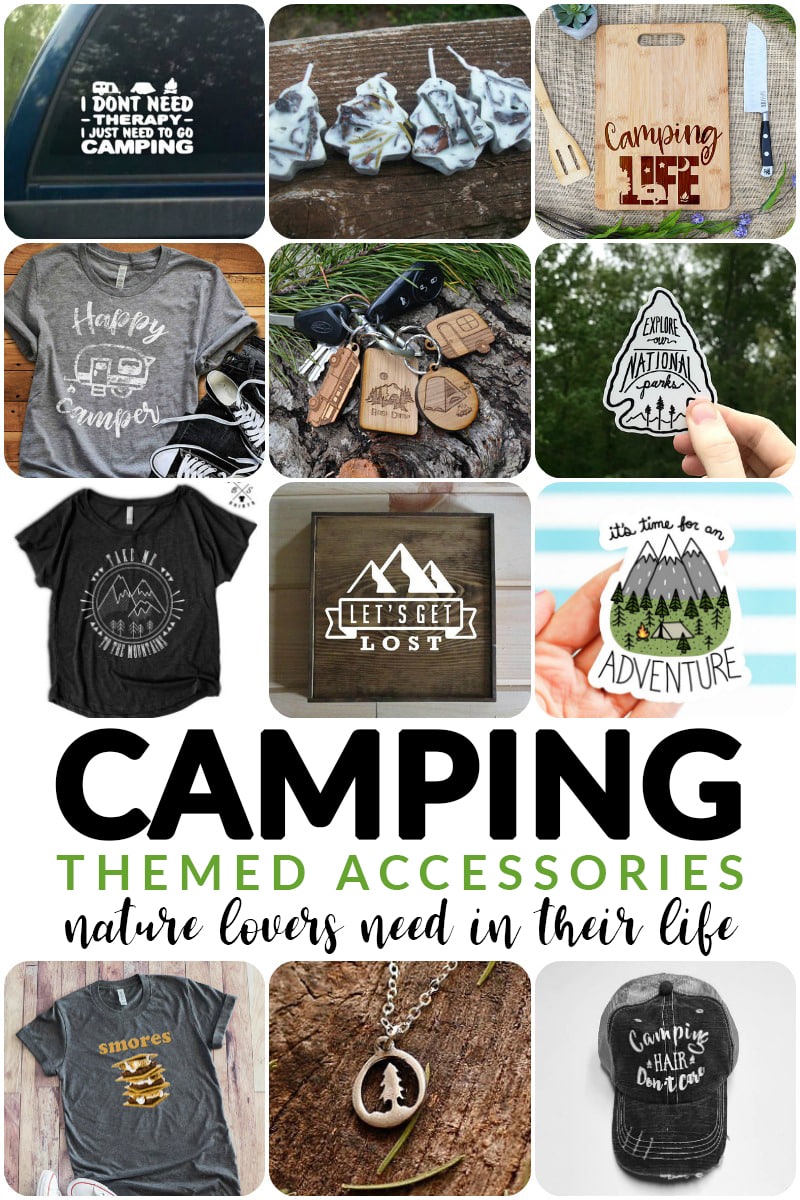 I love getting out in nature in any way we can, but camping is my all-time favorite way to spend time outdoors. Waking up surrounded by nature and catching whiffs of early campfires as I wake up… it doesn't get much better than that! And spending my days unplugged and inspired by things other than screens – yes please!
I'm daydreaming already.
For those of you that love camping even half as much as I do, I've put together a list of some of my favorite Etsy camping items! These camping themed accessories are perfect for nature lovers and campers. Whether you're searching for yourself or a loved one, there's SO many awesome items on Etsy.
Take a peak at some of my favorite camping themed accessories below!
Camping Themed Accessories
This is 100% accurate for me. Nature does way for me than therapy ever did. Plus, it's a lot more relaxing!
How fun are these? Such an easy way to get your campfire started!
Even though we have a brand new cutting board all packed and ready to go, I find myself wanting a new one after looking at this one!
This reminds me of a sweatshirt I have and love! Might be time to get a matching t-shirt.
How cute are these?! We're always misplacing our camper keys – this might be the solution.
One day, I hope to visit all of the national parks. This is great inspiration!
Yet another t-shirt I need to add to my wardrobe. They have TONS of other fun camping shirts, too.
As soon as we paint and get our house projects done, this will be on our wall.
It's always time for an adventure in my book.
Who doesn't love s'mores?!
I'm not much of a jewelry wearer these days, but I think I might make an exception for this cute necklace.
So accurate. Hats are a must for me while camping because my hair simply cannot be contained.
Happy shopping! I hope you find something you love in these camping themed accessories!
If you found this helpful, I would greatly appreciate you sharing this on Pinterest!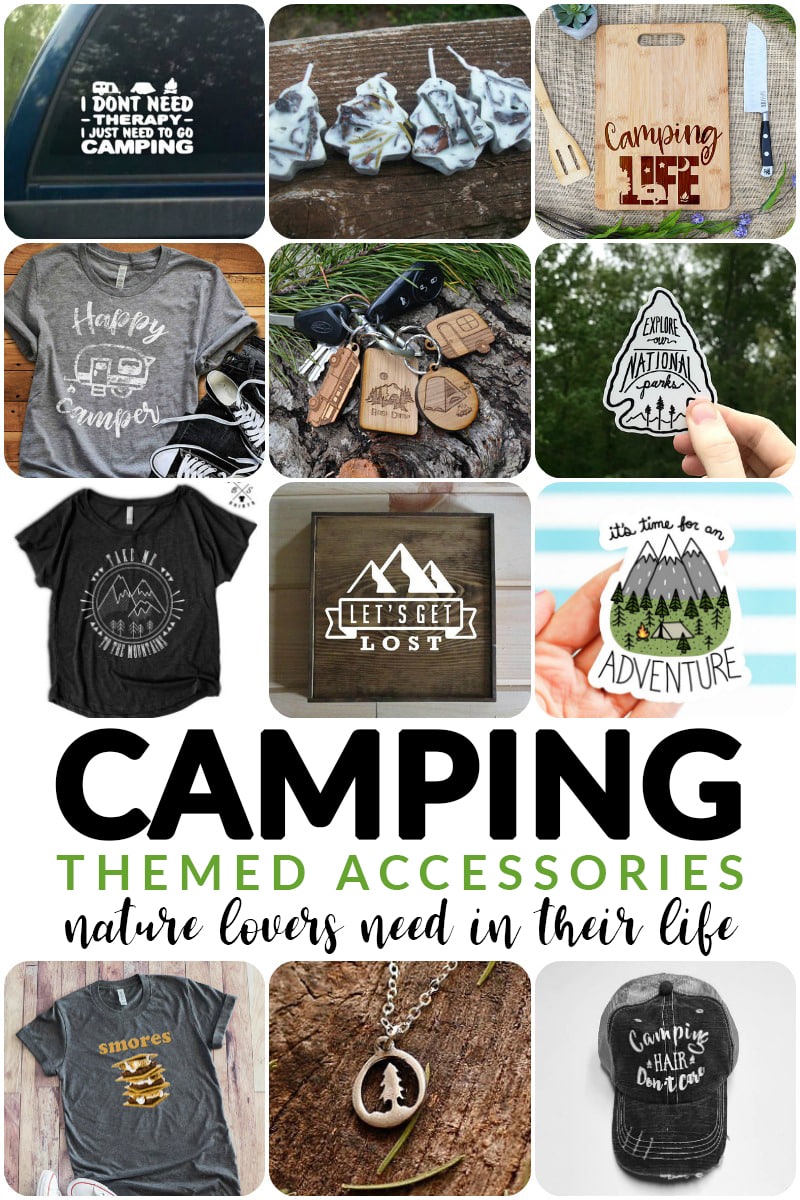 You might also like: