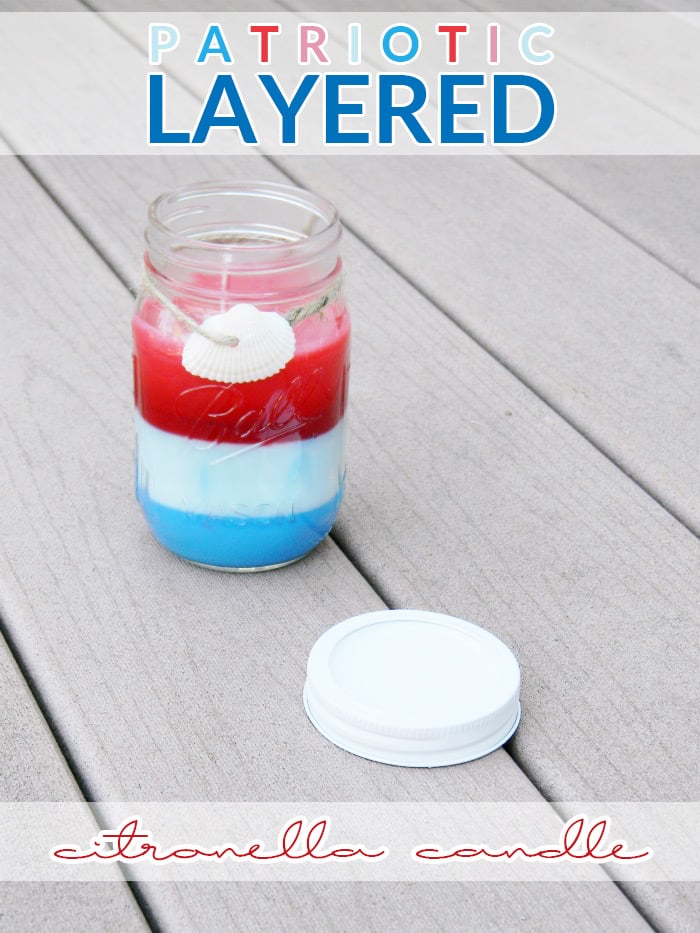 I love sitting outside on my deck during the Summer. Breezy, Summer nights are the best! That's until those pesky mosquitoes come to crash your party. You try to escape without a bite, but later on that night, you find yourself itching and scratching.
This year, I've been researching ways to naturally repel mosquitoes. No one really likes to douse themselves in bug spray or breathe in other potentially harmful repellents. So aside from purchasing a couple Lemongrass plants this year, I bought a bottle of 100% pure Citronella essential oil. Citronella is derived from Citronella grass (in the Lemongrass family) and is a natural mosquito repellent.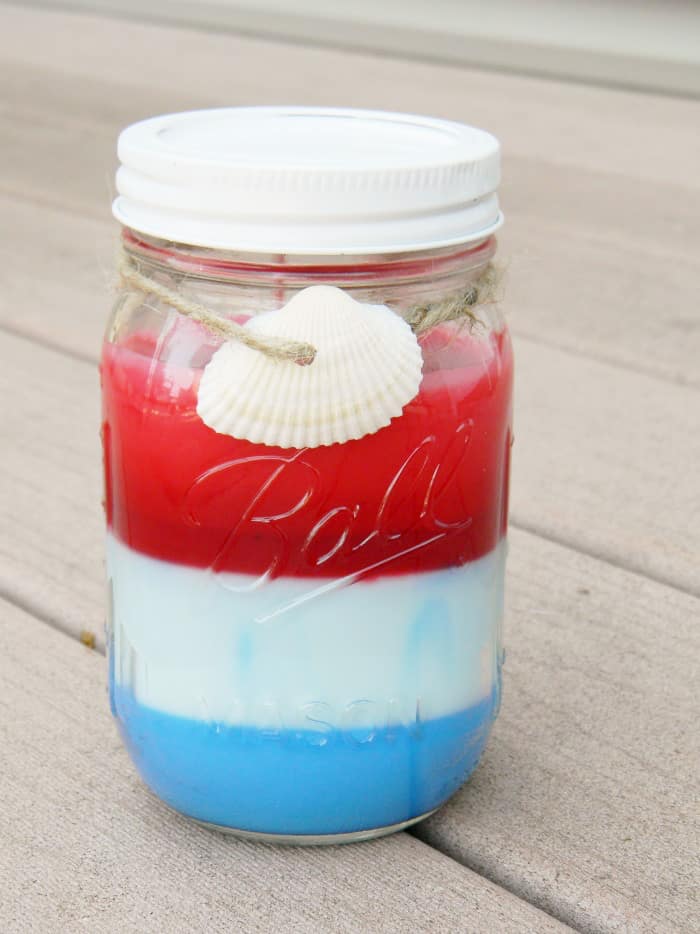 I had some soy wax left from making candles for my shop. With the 4th of July coming up, I decided to make a patriotic layered citronella candle that not only looks festive, but keeps the pests away, as well!
SUPPLIES
Pint size Mason Jar
1 pound soy wax chips
Red and blue wax color chips
Candle wick
Citronella essential oil
E6000
White spray paint
Other supplies: Glue Dots, glass measuring cup, bamboo skewers, twine and seashell
STEPS
Add a Glue Dot to the bottom of a candle wick and set it into place in the bottom of your Mason Jar.
In a glass measuring cup, add one cup of soy wax chips. Microwave for 60 seconds, continuing in 30 second intervals until wax is completely melted.
Break off a small piece of your blue wax chip and stir into your melted wax using a bamboo skewer.
Add 20-30 drops of citronella essential oil into melted wax and stir.
Pour wax into the bottom of your Mason Jar and allow to harden. You can do this by letting it sit on a counter for a few hours or by speeding up the process in the fridge.
When the bottom layer of wax has completely hardened, repeat another layer. This time, instead of using a wax color chip, leave the wax white.
Repeat with one more layer. For this layer, use a small piece of a red wax chip. Allow candle to harden completely before use.
To make a white lid for your candle: use E6000 to glue the mason jar lid to the band. When glue is dry, spray paint the lid white.
To decorate your candle: string a seashell onto a piece of twine. Carefully drill a hole large enough to string the twine through the seashell and tie into place around the jar.
It takes a little time and patience to create these candles, but the end result is pretty and perfect for the 4th of July and Summertime. The citronella oil really does seem to keep the mosquitoes away, too, so you can enjoy your backyard gatherings well into the evening!
HOW DO YOU NATURALLY KEEP THE MOSQUITOES AWAY?
You might also like: