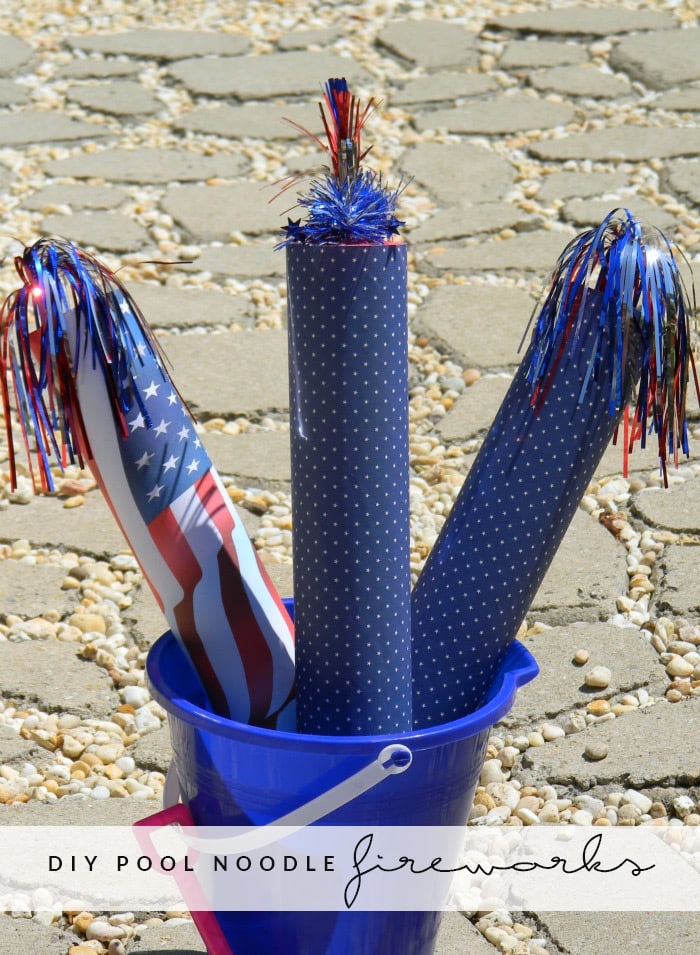 There's no denying that 4th of July fireworks are a gorgeous pop of color against a dark night sky. I personally love watching firework displays in the park on the 4th of July. That pop, fizz, and sizzle that explodes into a burst of color is magical at any age!
While searching Pinterest recently for some 4th of July projects to make, I came across fireworks made out of pool noodles. Having pool noodles left over from other DIY projects, I decided to make some of these fireworks for myself as last minute 4th of July decor. Pool noodles are easy to find this time of year at the dollar store. Whether you'll be using them in the pool or for projects, it's a good time to stock up!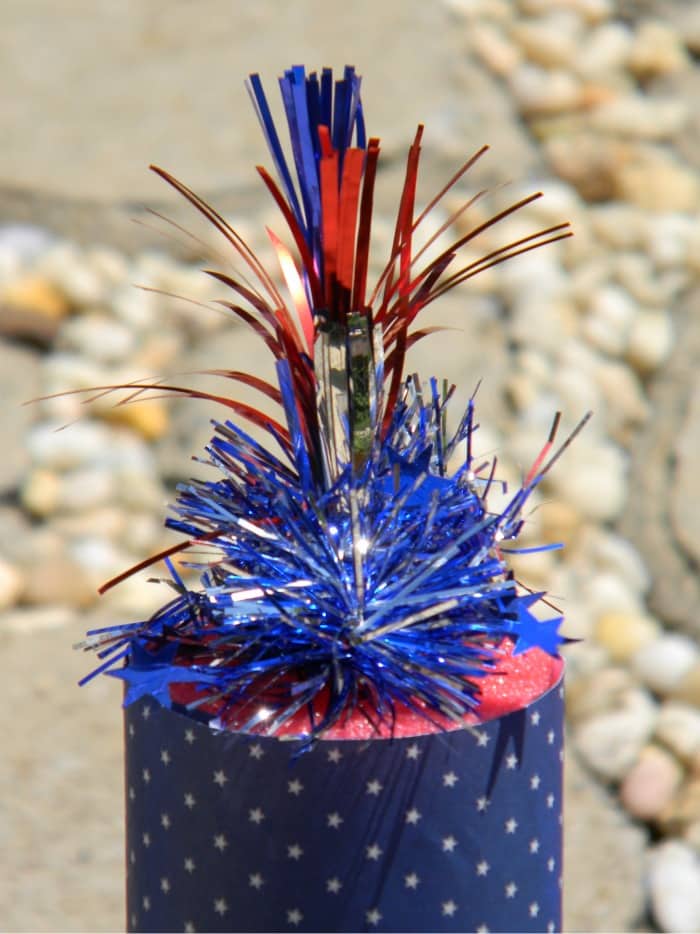 SUPPLIES
Pool noodle
Patriotic scrapbook paper, standard size
Hot glue gun
4th of July picks, garland, etc.
Bamboo skewers
Craft knife
STEPS
Divide your pool noodle into 12″ sections. Mark each section with a marker.
Carefully cut your pool noodle at each mark with a craft knife.
Apply hot glue to one side of a scrapbook sheet and stick it on your pool noodle section.
Continue wrapping the scrapbook paper around the pool noodle and glue the other side down.
Use one or two 4th of July picks to create your firework's "spark" by pushing them into the center of the pool noodle. Add a little glue, if desired, to hold them securely in place.
Push a bamboo skewer into the bottom of your firework and repeat with other pool noodle sections.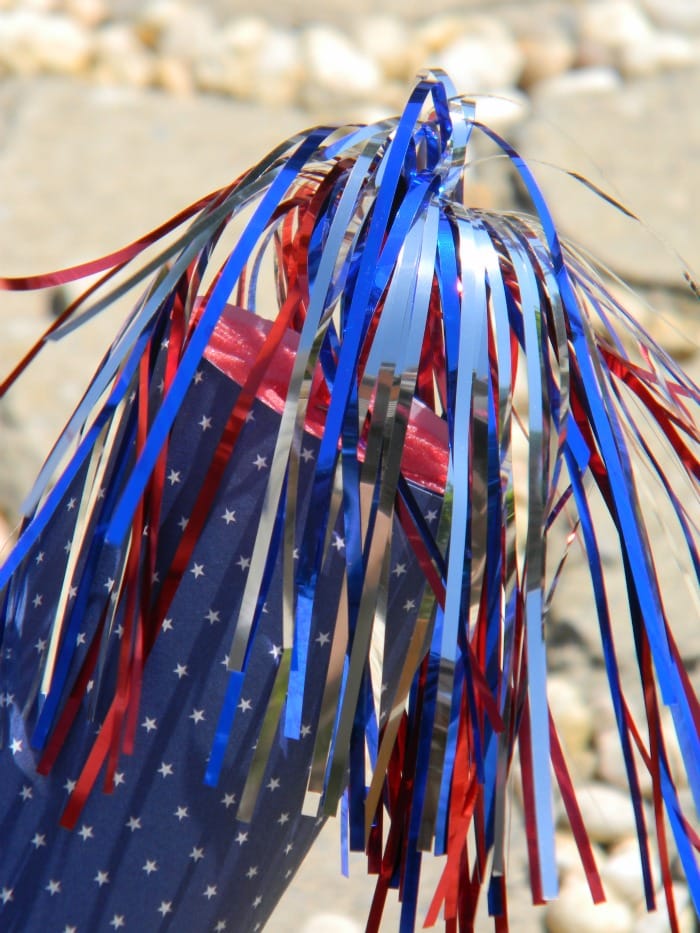 These pool noodle fireworks are easy to put together and won't ever fizzle out on you! While I used a pool noodle that was already cut from another project, you'll get about 5 fireworks out of a new pool noodle. I wouldn't recommend keeping these fireworks outside all the time, but grouping a few of them in a sand bucket makes a great, patriotic 4th of July display!
HOW DO YOU DECORATE FOR THE 4TH OF JULY?