I've been sharing my love for NOW products throughout the month of June and I am really excited to share this post with you. I talked about their delicious quinoa in this Quinoa Stuffed Pepper Recipe. And my love for their avocado oil, toasted hemps seeds, and their all-purpose flour in my Chewy Granola Bar Recipe. But today, I get to talk about some of their other products that I think you'll love just as much as I do!
Most of you know by now that I've been a Brand Ambassador for NOW for the month of June. Even though my partnership with them didn't begin with them until the beginning of this month, I'm definitely not new to their products! We've been using them for years, especially their essential oils and various other oils. I was a huge fan of them before this ambassador program started, but I can easily say I'm even more of a fan of them now.
I don't even know how to sum these two products up. Coconut oil is SO good, but then you pair it with garlic and it's mind-explosion good. Seriously. I love cooking with coconut oil and garlic so this Garlic Infused Coconut Oil is pretty much my new best friend in the kitchen. I can't imagine our cooking without it!
And these Acai Lemonade Slender Sticks? YUM. I drink a lot of water during the Summer when we're constantly out on our adventures, but it's nice to change it up from time to time. The Slender Sticks are perfect for that! And this flavor is perfect for Summer! Who doesn't love lemonade on a hot, sunny day?!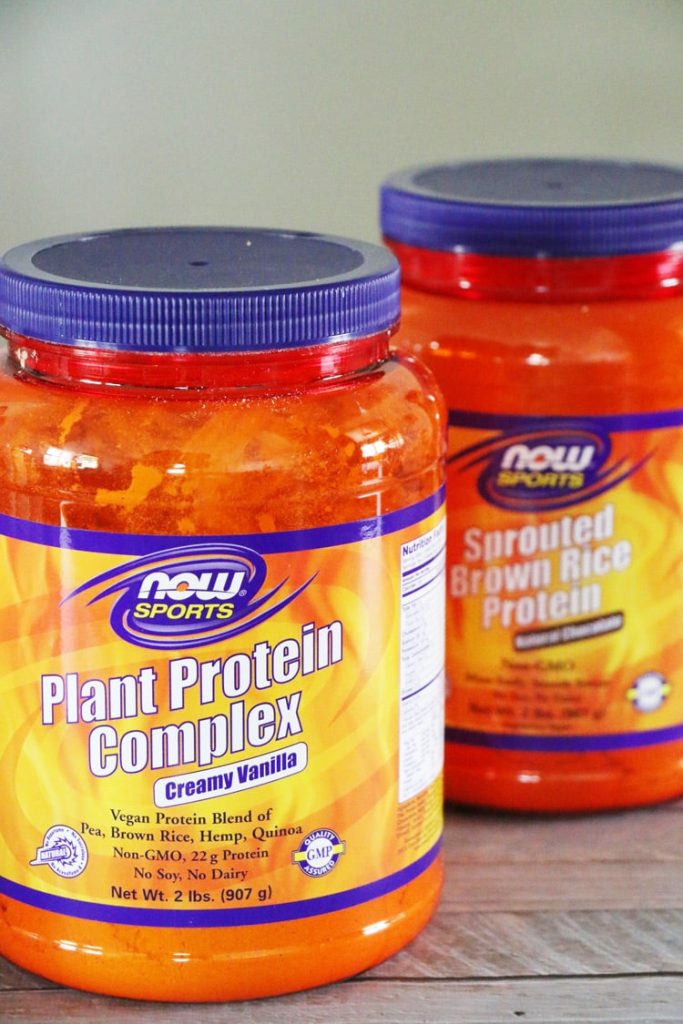 On to the protein powder! One thing I love about the NOW Sports protein powders are that they are non-GMO, non-dairy, and non-soy and yet they still have a delicious flavor and texture. Whether you're a chocolate fan or a vanilla lover, they've got you covered! They have the Creamy Vanilla Plant Protein Complex and the Natural Chocolate Sprouted Brown Rice Protein. The chocolate one was by far my favorite, especially as I can rarely find a chocolate protein mix that I actually enjoy the taste of.
They pair well with milk (both regular milk and almond milk) and have a super smooth texture when they're mixed. With how packed full of protein they are, they've become staples for fueling up before we head out for the day this Summer!
And now on to the other products that they have! While I was very new to NOW's food line, I'm not new to their supplement and personal care lines. Like I mentioned above, I've been a huge fan for years.
For those of you that aren't familiar with Biotin, it is a water-soluble vitamin that is needed for normal growth and body function. It's done wonders for strengthening my nails and while I haven't experienced it myself since my hair is pretty thick, I've also heard that it's great for thinning hair!
The Probiotic-1o is an awesome addition to your household medicine cabinet. Each packet is packed full of 10 probiotic strains and 10 billion organisms. It's shelf stable, is appropriate for vegetarians and vegans, and is dairy, wheat and gluten free. Not only that, but it's unflavored and mixes easily in water or juice.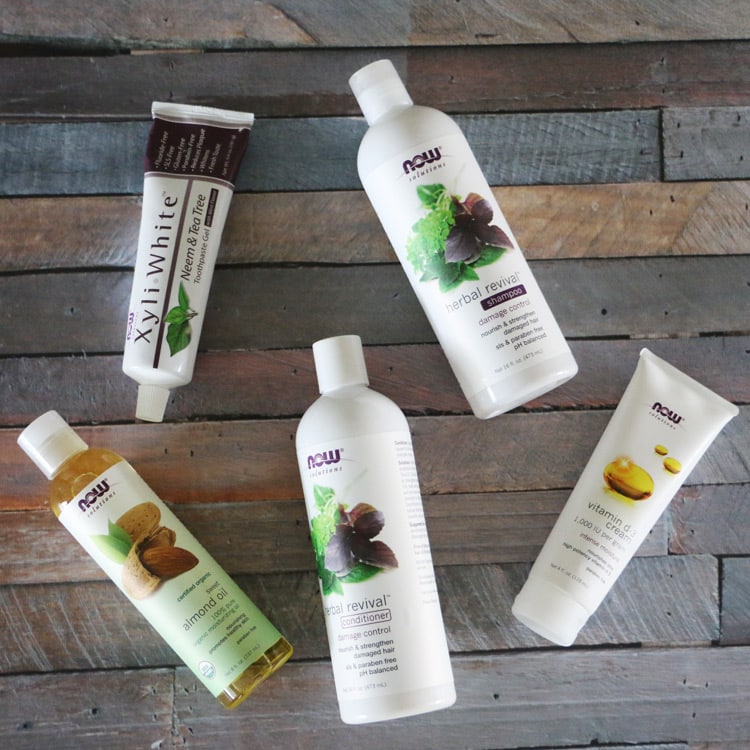 The personal care products were awesome to try out. The Sweet Almond Oil was the only one I had used before and it is awesome as a moisturizer. Or, if you've got some sore feet, I'd highly recommend mixing in one of the NOW essential oils (peppermint is my favorite!) with the oil and requested a foot massage from a loved one ;)
If you're looking for an even stronger moisturizer, the Vitamin D-3 Cream is pretty much perfection in a bottle for those with dry hands. My hands dry out pretty much year-round for one reason or another and this cream helped tremendously! Works great for calluses, too.
Now if you're looking to up your shower routine, their Herbal Revival Shampoo and Conditioner are a fantastic addition. The scent of these two products was enough to make me fall in love with them immediately, but they have great ingredients that help with damaged hair, too. I straighten my hair quite a bit so I need all the help I can get!
And lastly, their Xyliwhite Neem & Tea Tree Toothpaste Gel. I'll be honest – I wasn't sure I would be a fan of this. I'm super picky about my toothpaste. As in I've only used one or two for probably the last 15+ years of my life. But I was pleasantly surprised! One of my favorite things about this toothpaste is the fact that it doesn't leave a super strong aftertaste. It's also free of fluoride, SLS, gluten, and parabens.
While I have shared a ton of awesome products with you, NOW has SO many more. I can't wait to try out even more of their food and personal care products soon.
i'd love to know: have you tried any NOW products? Any favorites?