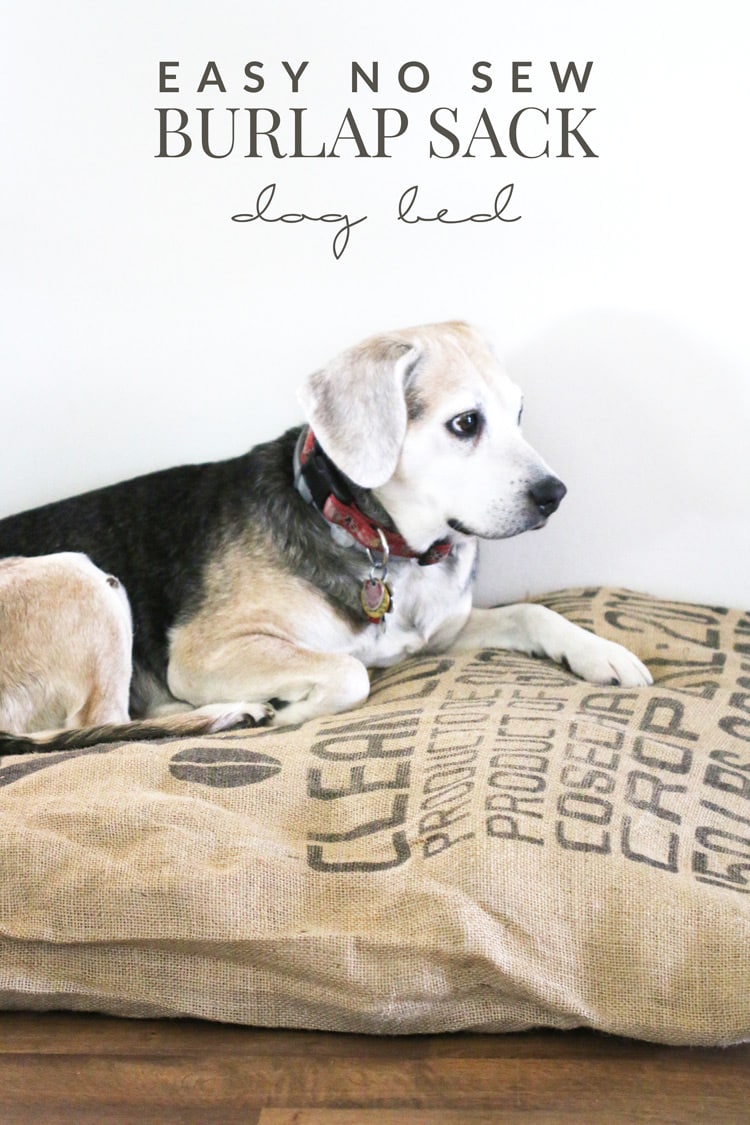 I don't know what it is, but dog beds in this household do not last.
They get torn apart, chewed on, puked on, discolored, and disfigured in pretty much every way imaginable. It's turned into a pretty regular thing around here to shop for new dog beds that I know we'll have to replace sooner than I would like to.
So I figured it was time to make my own. And this No Sew Burlap Sack Dog Bed is perfect for every pet owner looking for an inexpensive, washable bed for their furry friends.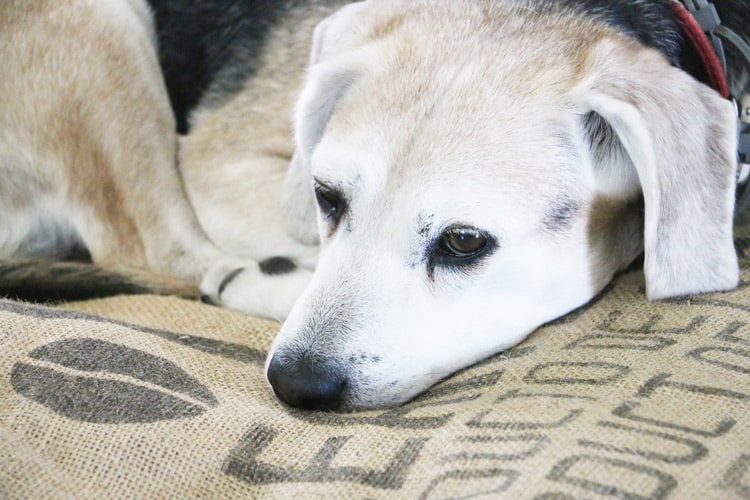 One of the best things about this bed is how inexpensive it is. My estimate is approximately $2-$3 after all of the supplies. It may be more expensive for you depending on if you can't find the sack as cheap as I did (99cents at Menards!)
I want to tell you this is my favorite thing about the bed, but this bed is just awesome in general. Not only is it inexpensive, but it's also a great way to upcycle some old blankets or shirts and it's super easy to wash. Oh, and it only takes a couple of minutes to make. Love it!
Burlap Sack
Velcro (I used this Velcro)
Old blankets, pillows, or t-shirts
Fabric Glue (Optional)
Steps
Lay the burlap sack down and smooth it out as much as possible
Measure the velcro to be approximately 1/4″ to 1/2 from each side
If you're not using the glue, peel off the first strip of velcro and move on to step 4. If you are using the fabric glue, peel off the first strip of velcro and apply a thin line of fabric glue along the backside. Let sit according to the directions of the fabric glue.
Apply the first strip of velcro to the bag a 3-4 inches in from the end. Depending on the size of your sack and how big you want your bed, you may want to adjust this location.
Flip the sack over, smooth out, and find where you placed the first strip of velcro. Repeat steps 3 + 4. Do your best to line up where you place the second strip with where the first strip was placed. It doesn't have to be perfect, but the straighten and more aligned it is, the easier it will be to close!
Stuff with blankets, pillows, or t-shirts. Try not to have them too big or else it will be harder to even it out. I found it was easier to just toss them in there versus folding to get more cushion in the bed.
Fold the bottom edges in where the velcro is and press the velcro together to close. Fluff/shake the bed to even out the cushioning.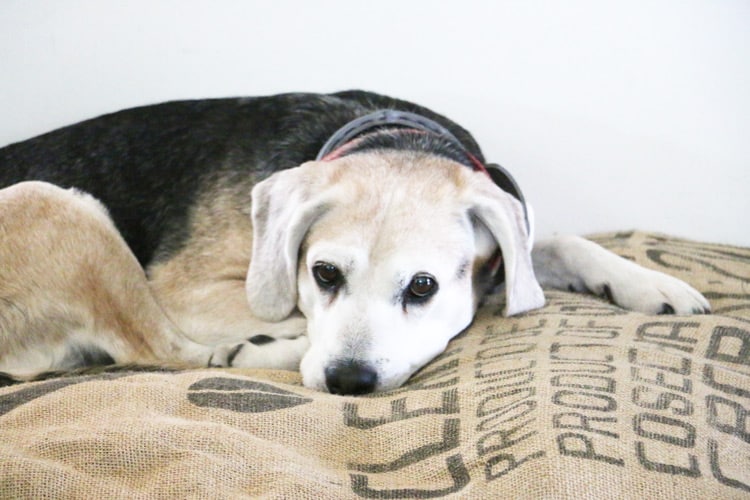 One of the supplies I mention that is optional is fabric glue. You can use this to get the velcro to stick more firmly to the burlap sack if needed. It's not required, but can help prevent the velcro from sticking more to itself versus the burlap sack.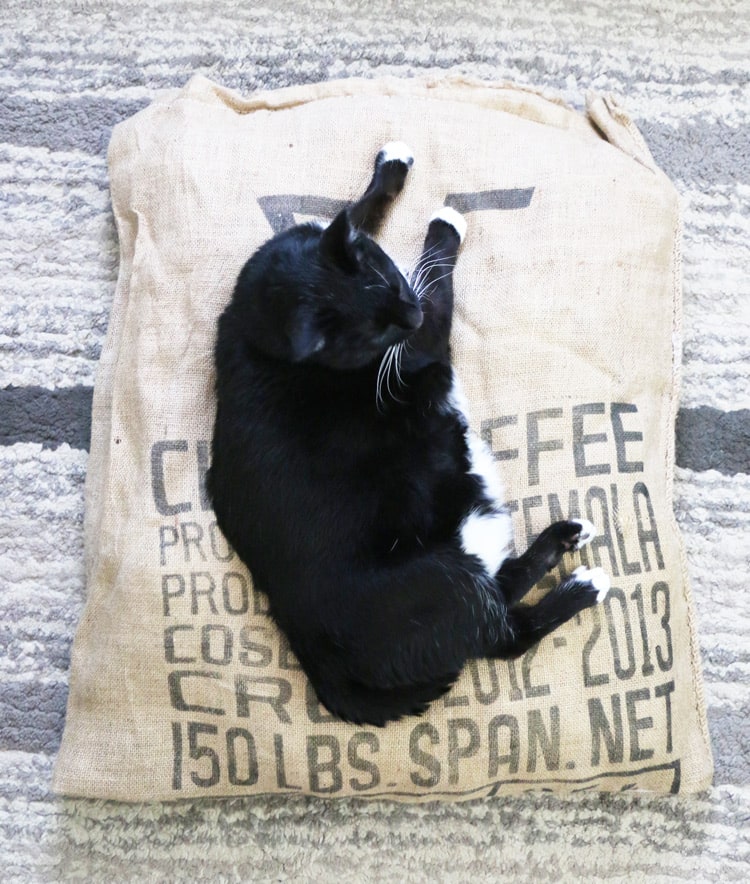 Even our cat liked it and he's pretty picky about where he lays. And his food. And his toys. Okay, he's just really picky. But he loved the bed, too.
Have you made your own dog bed before?
Do your pups seem to destroy beds as quickly as ours?