This post is sponsored by Huggies Plus and Pull-Ups Plus at Costco, but the content and opinions expressed here are my own.
Did you know there are tons of benefits of playing outside in fall for families? Check out what they are plus some easy ideas for a fun, filled autumn!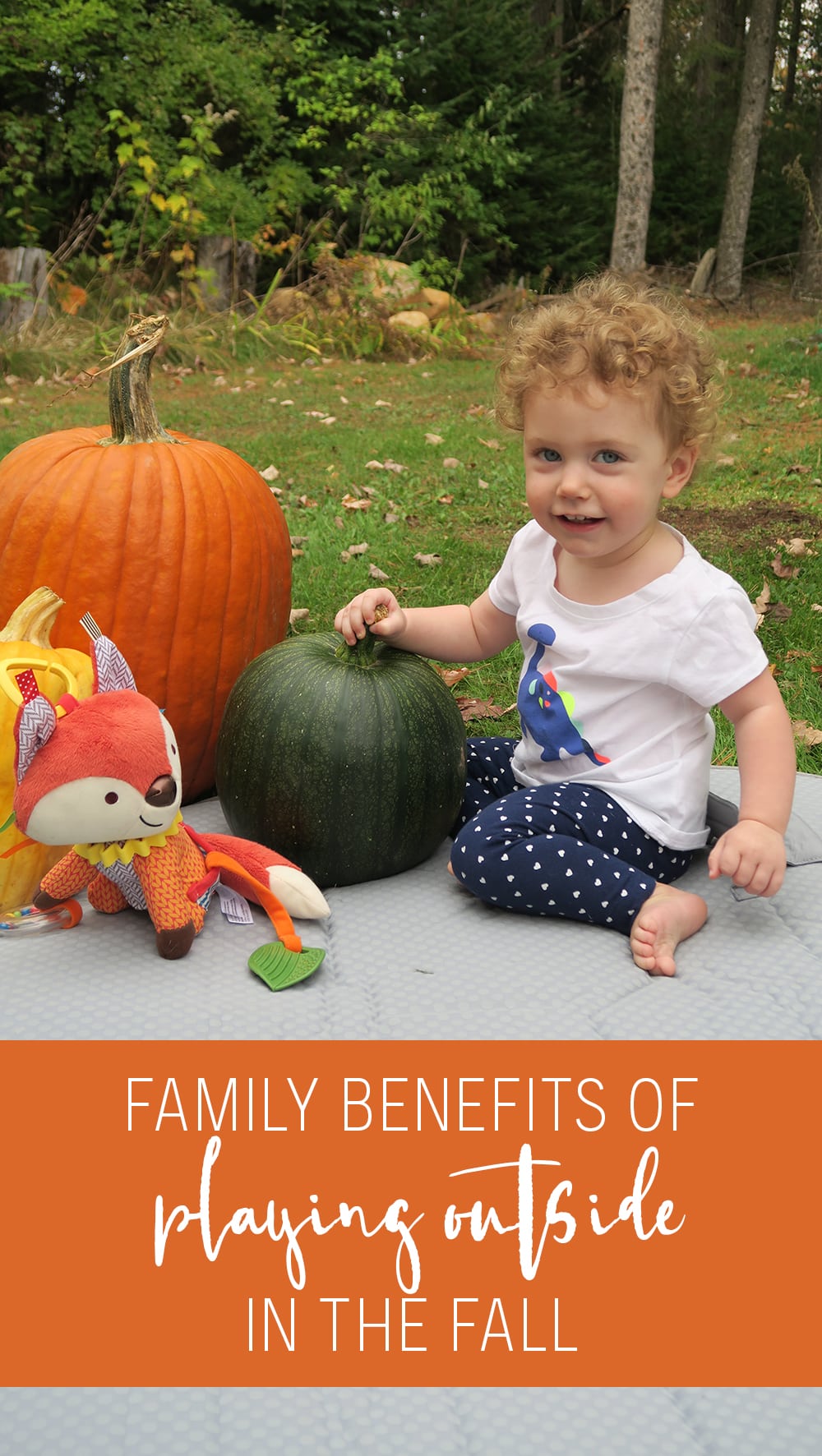 Fall is finally here. And while all it makes me want to do is start watching my favorite Halloween specials or curl up with some tea and a good book – we're fighting that urge this year. Well, at least for a little bit.
One of my biggest hopes for Lily is for her to have the same appreciation I have for being outside. I want her to love playing outdoors and exploring nature. And I'm pretty convinced there is no better time than fall to do that.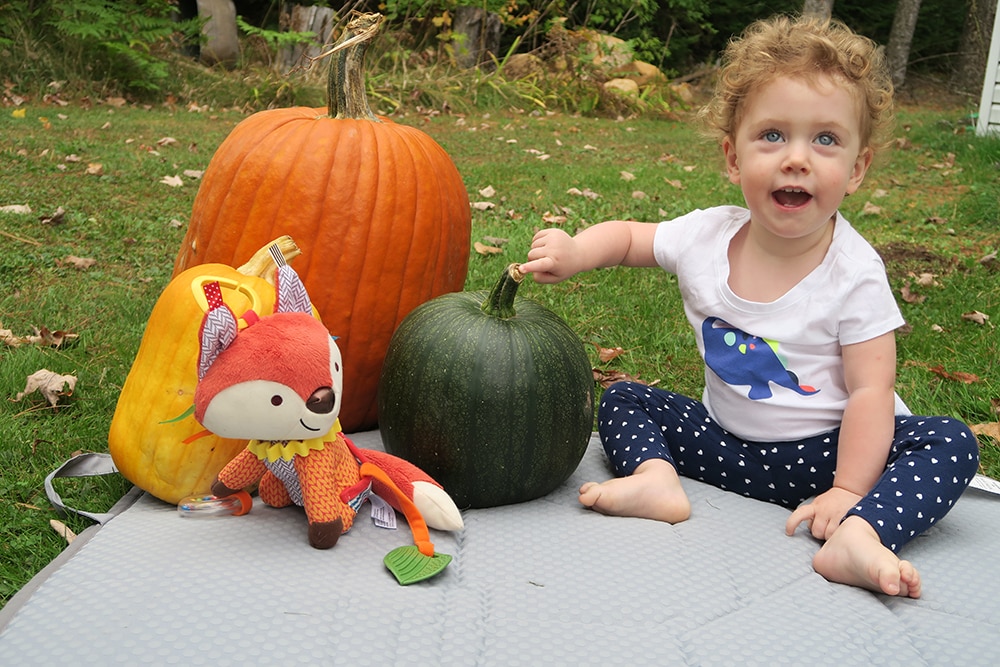 The wonderful thing about outdoor play with your toddler during the fall is that you don't need a ton of gear/supplies. But what you do need, you can grab from Costco. Like these Huggies Little Movers Plus Diapers that are $8.50 off this month.These diapers are only available at Costco and have double grip strips to move with
These diapers are only available at Costco and have double grip strips to move with baby and help protect against leaks. The dry touch liner absorbs moisture on contact and the wetness indicator lets you know when your little one needs a change.
Costco also has Huggies Little Snugglers Plus Diapers that are also $8.50 off in case your little one isn't mobile yet. Or if you're potty training, check out Pull-Ups Plus Training Pants, which are $7.00 off. Hurry though! The instant savings runs through 10/22.
You get all of your diapering and potty training needs at Costco along with your snacks, cool weather clothing, and so much more. You'll have more money and time to spend on your favorite fall activities.
So why is this outside time important?
Toddlers can grow their imagination and creativity with outdoor play, especially in the fall with all of the changes of color and texture. You can also help improve social skills and attention span with outdoor play.
What's even better is that it's not just toddlers (or kids in general) that benefit from playing outside in the fall. The entire family reaps the rewards of reduced stress, deeper concentration, exercise, and more. Plus, it's a great way to bond with everyone without screen time.
Not sure what to do when you're breathing in the crisp, autumn air? Here are some ideas:
Apple picking
Visiting a pumpkin patch
Going to a corn maze
Play football
Collect things to decorate with nature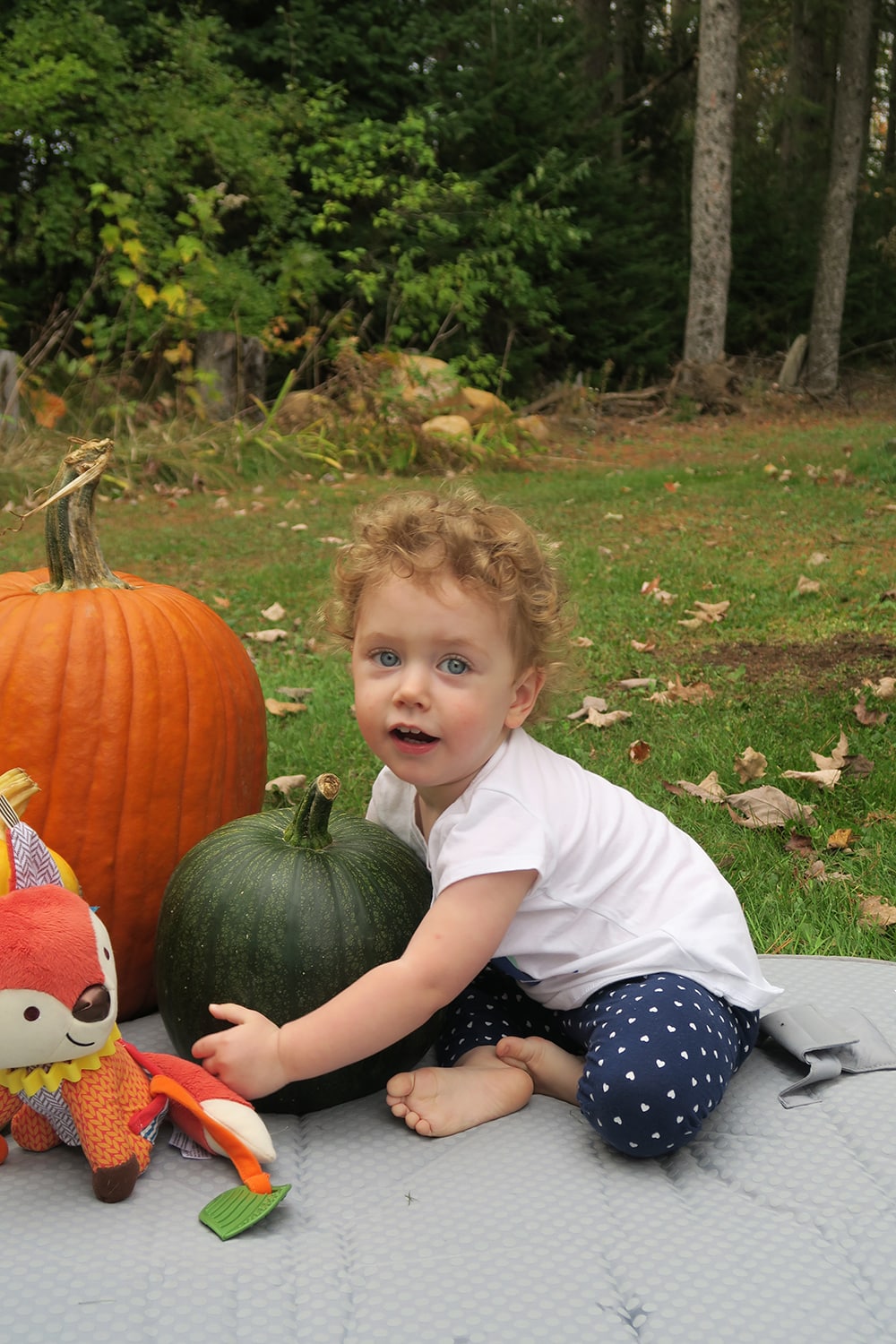 So if you're looking to improve your fall this year, head outside! And get the whole family to join you. Plus, don't forget to visit your local Costco to prep for your fall activities and #PlusUpYourFall!
You might also like: