This shop has been compensated by Collective Bias, Inc. and its advertiser. All opinions are mine alone. #KempsLocallyCrafted #CollectiveBias
Need a quick 10 minute dessert to wow your guests? Or maybe a simple indulgent dessert for date night? Try these make ahead ice cream sundaes!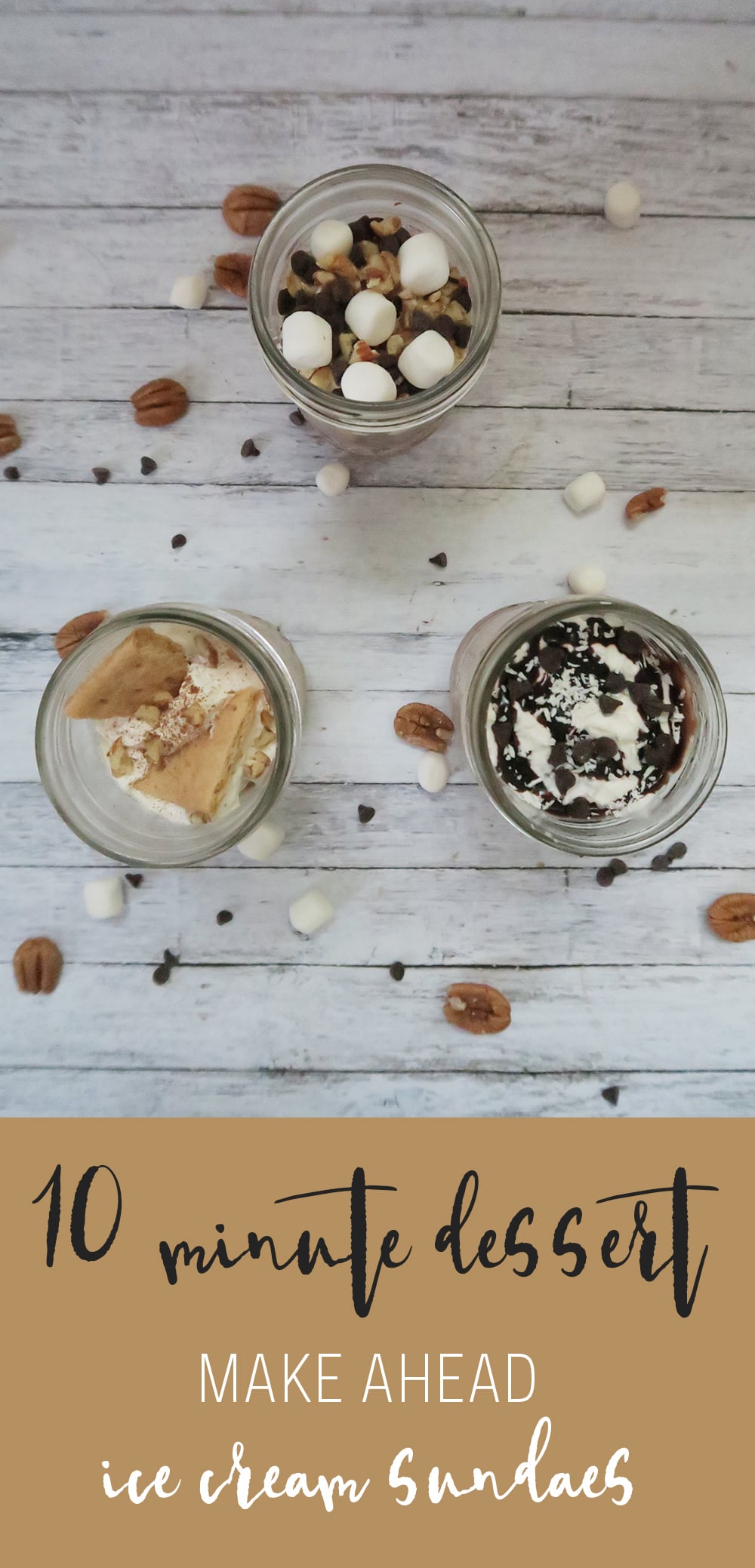 I am always on the lookout for shortcuts during the holiday season. As much as I love cooking and baking, I love spending time with my family even more. So when we have family over, I'd much rather be catching up with them versus prepping in the kitchen.
Luckily, I found a super fun and super simple dessert that requires little effort. As in no baking, no cooking. And it's a scrumptious make-ahead dessert that guests of all ages love.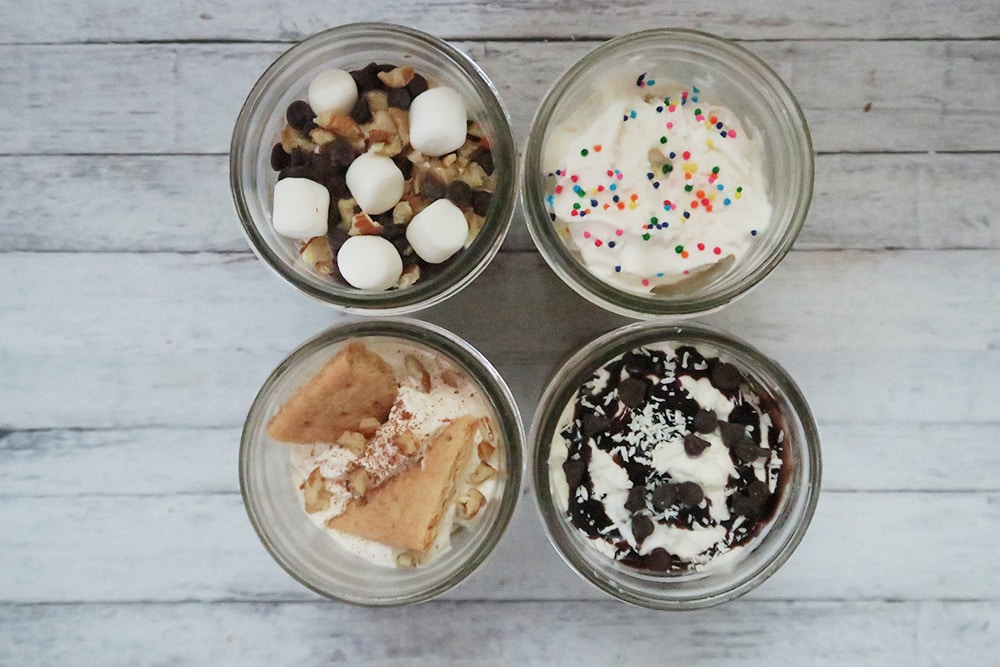 I'm talking about make ahead ice cream sundaes today and these are must makes in your house, company or no company. Really easy and delicious.
But here's the secret for them to be top notch desserts: amazing ice cream.
Duh, right? But it really does make a huge difference. Low-quality ice cream just doesn't cut it though. We've tried nearly every brand at our local Pick N' Save and we've found only one brand that has never steered us wrong: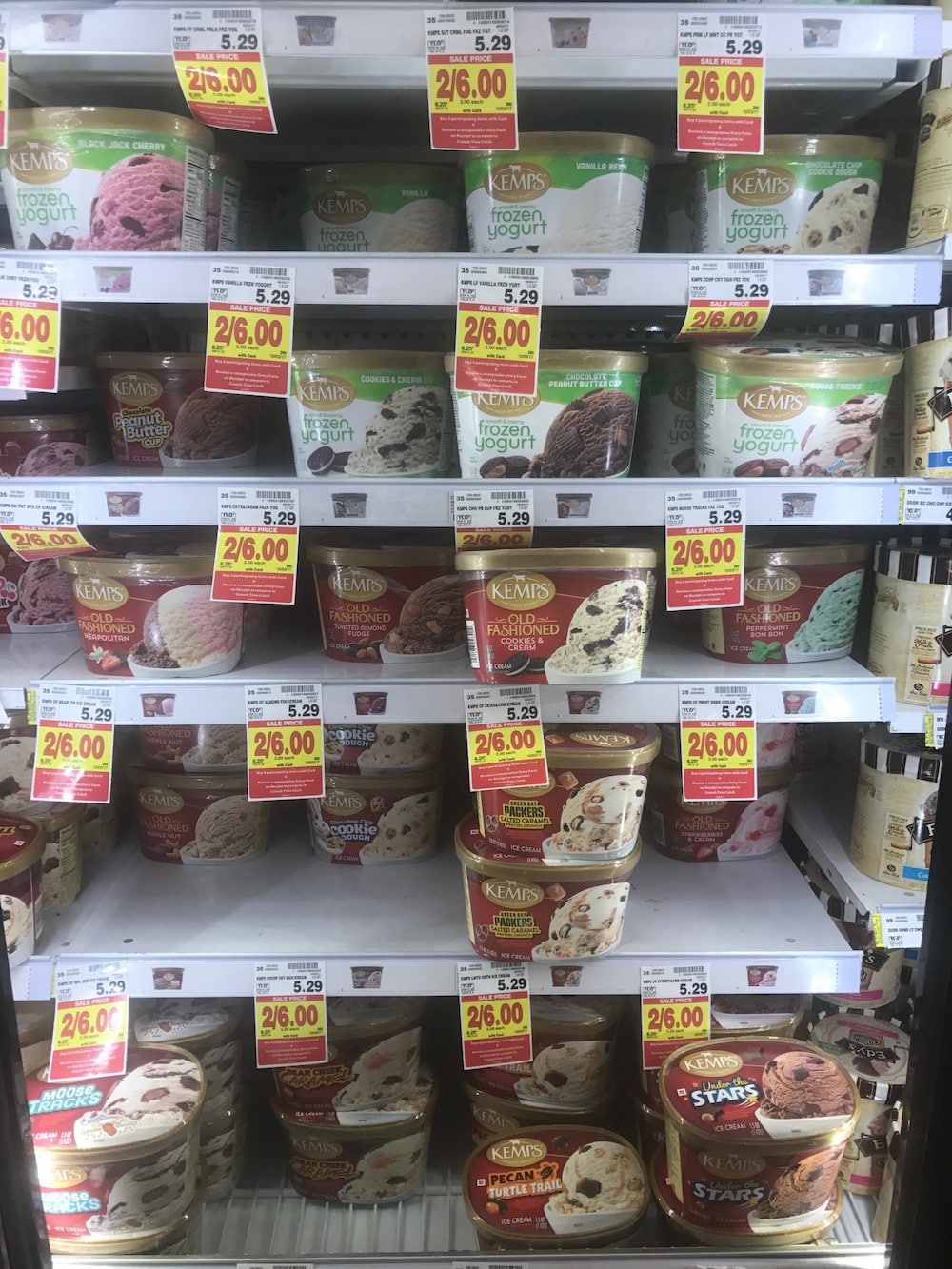 They have the best ice cream flavors. Their staples – chocolate, strawberry, and vanilla – are fantastic, but their new and seasonal flavors? Yes please!
Earlier this year, they held a sweepstake to choose 4 winning flavors. These flavors include:
Cherry & Spoon: This flavor is a real work of art with its whimsical vanilla ice cream, drizzles of chocolaty fudge, real cherries and chunks of brownie.
You Betcha Berry: Are we thankful this one was created? You betcha! Indulge in a sweet Tahitian vanilla ice cream with a swirl of raspberry, real blueberries, and delicious pound cake.
Up North Blend: Escape for a moment to a crisp day in the north woods, and enjoy a cup of java ice cream with swirls of salted caramel, shaved chocolate, and bits of brownies.
Muddy Mississippi: Even though it sounds mainstream this is one exceptionally decadent chocolate ice cream. Treat yourself with a dancing swirl of fudge, a sprinkle of chocolaty toffee and shaved chocolate.
Delicious, right? PERFECT for make ahead ice cream sundaes. They've also got indulgent flavors like Moose Tracks, Pearson's Salted Nut Roll, and Caribou Coffee Java Chunk that have been around for awhile.
What I also love about Kemps is their backstory. They began as a small creamery in MN in 1914 and have been bringing the Midwest delicious, wholesome dairy products ever since. Plus, they obviously have some pretty good taste!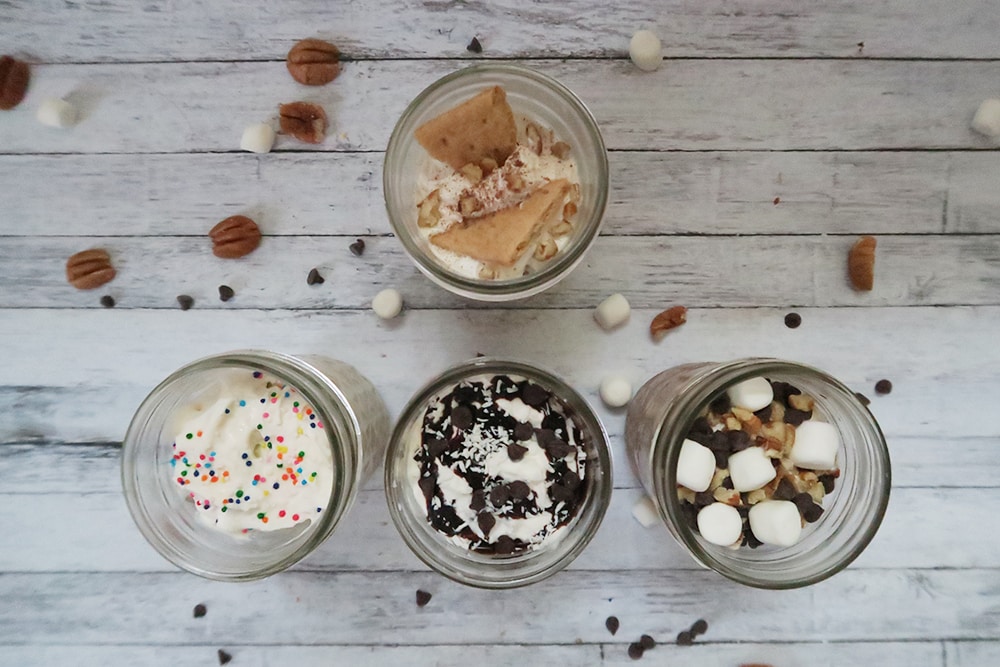 Speaking of good taste, let's make those make ahead ice cream sundaes!
The possibilities of toppings to ice cream are endless here, especially with all of the amazing Kemps flavors. Below are some of my favorites:
Pumpkin Pie ice cream with graham cracker, whipped cream, and a sprinkle of nuts
Toasted Almond Fudge ice cream with whipped cream, fudge topping, chocolate chips and coconut flakes
Maple Nut ice cream with whipped cream and sprinkles
Chocolate Peanut Butter Cup ice cream with whipped cream, chocolate chips, marshmallows, and nuts
There are plenty of other options though! Marshmallow creme, hazelnut spread, caramel topping, candy, candy bars, maple syrup, fruit, etc.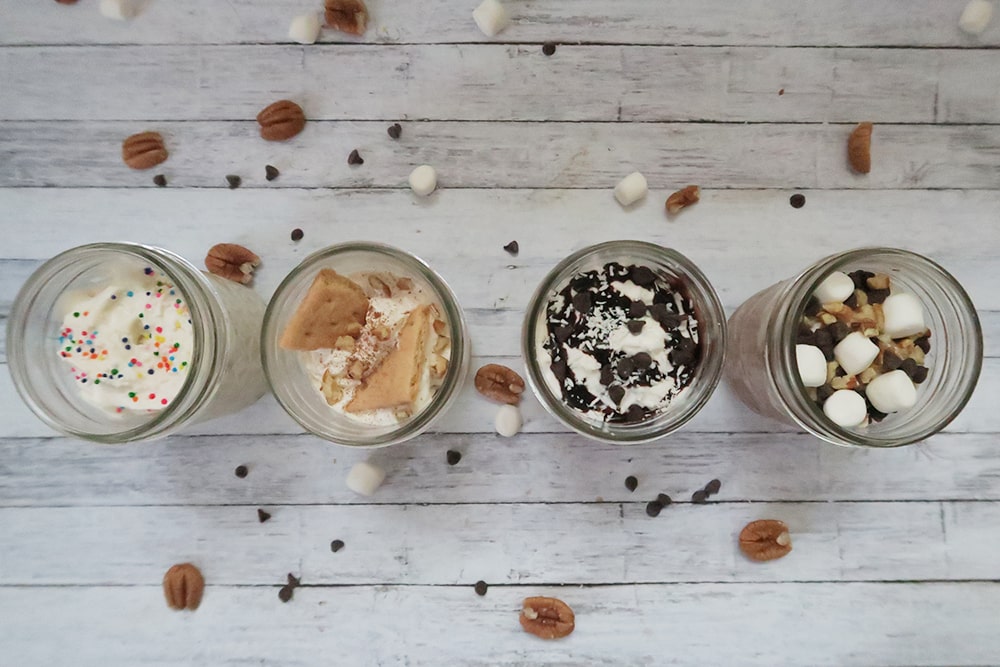 How to Put Together Make Ahead Ice Cream Sundaes
So all we do to have these bad boys set in our freezer is fill a half pint jelly jar about 3/4 full with ice cream (make sure to pack it down.) Then top with whipped cream and then the rest of your toppings. Cover and set in the freezer until you're ready to enjoy!
You can make a bunch of these in advance with different toppings for guests. Or make your favorites and keep them on hand for when you want a more indulgent dessert all ready to go!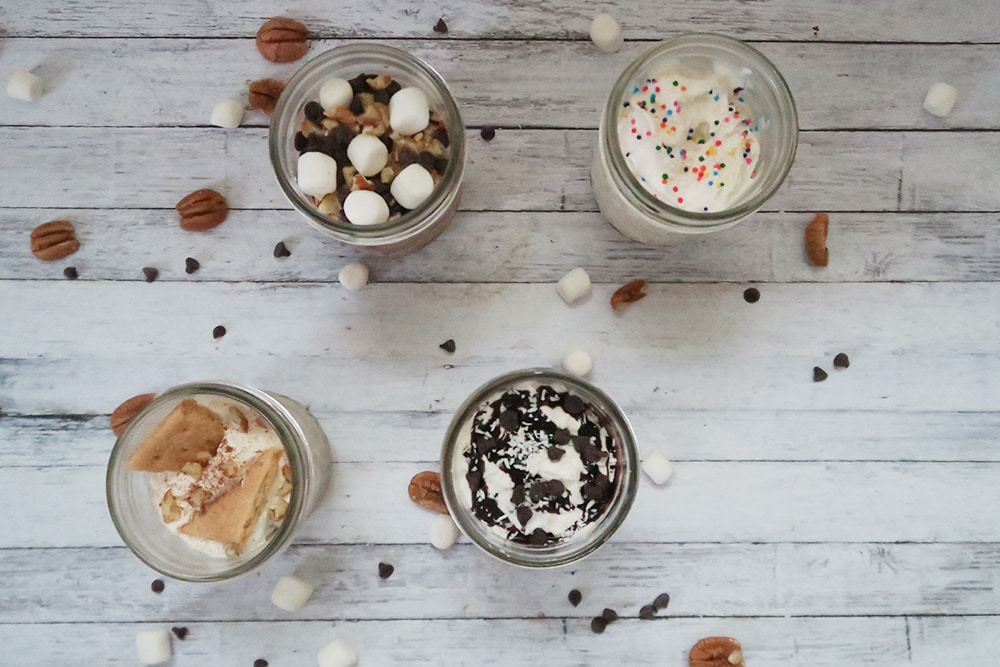 what is your favorite ice cream flavor? what would be in your make ahead ice cream sundae?