Cool off this Summer with this refreshing raspberry lemon sun tea recipe! It's a fun and fruity twist on your traditional sun tea!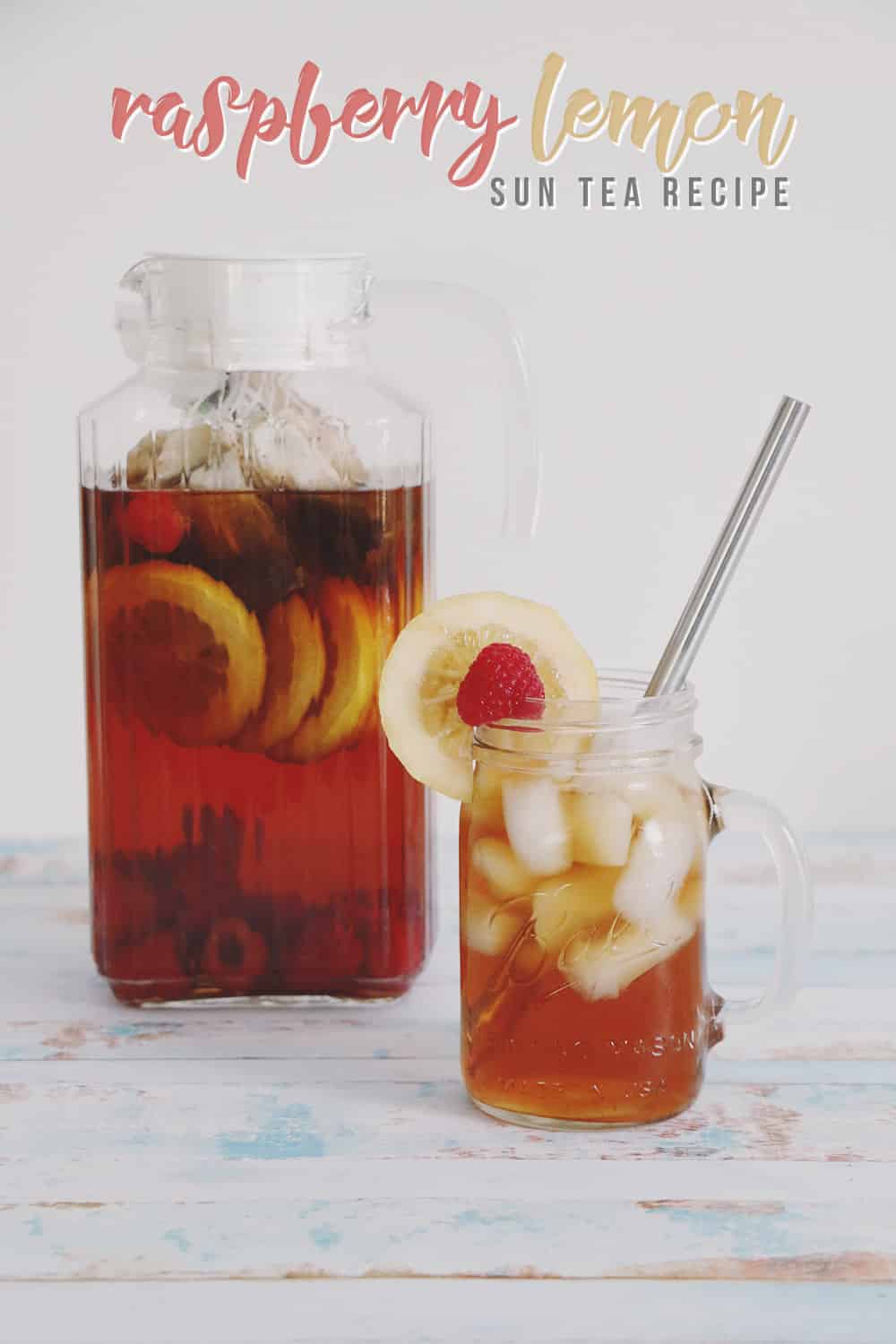 Can you believe it's almost Summer? I was just chatting with a friend about how it's already nearly mid-June and then it's July and then our little girl is supposed to be here at the end of the month and OH MY GOODNESS. Where does time go?!
To say I'm unprepared for Summer, or her, or anything really is the understatement of the year. My to-do list is a mile long and it just keeps getting longer with everything that I feel like my pregnancy brain keeps making me forget. Even with all of the busyness and the crazy schedule we seem to have, I have carved out some time for one of my favorite drinks of Summer: sun tea!
My mom used to make sun tea all the time when I was younger and I'd always water it down (half water, half tea) because it was almost always too dark for me. (I still do that to this day, hah.) As much as I love sun tea, I like to change things up a bit from time to time – especially when we have fresh fruit in the house. And one of my absolute favorite fruit combinations is raspberry lemon so, I figured why not make raspberry lemon sun tea?!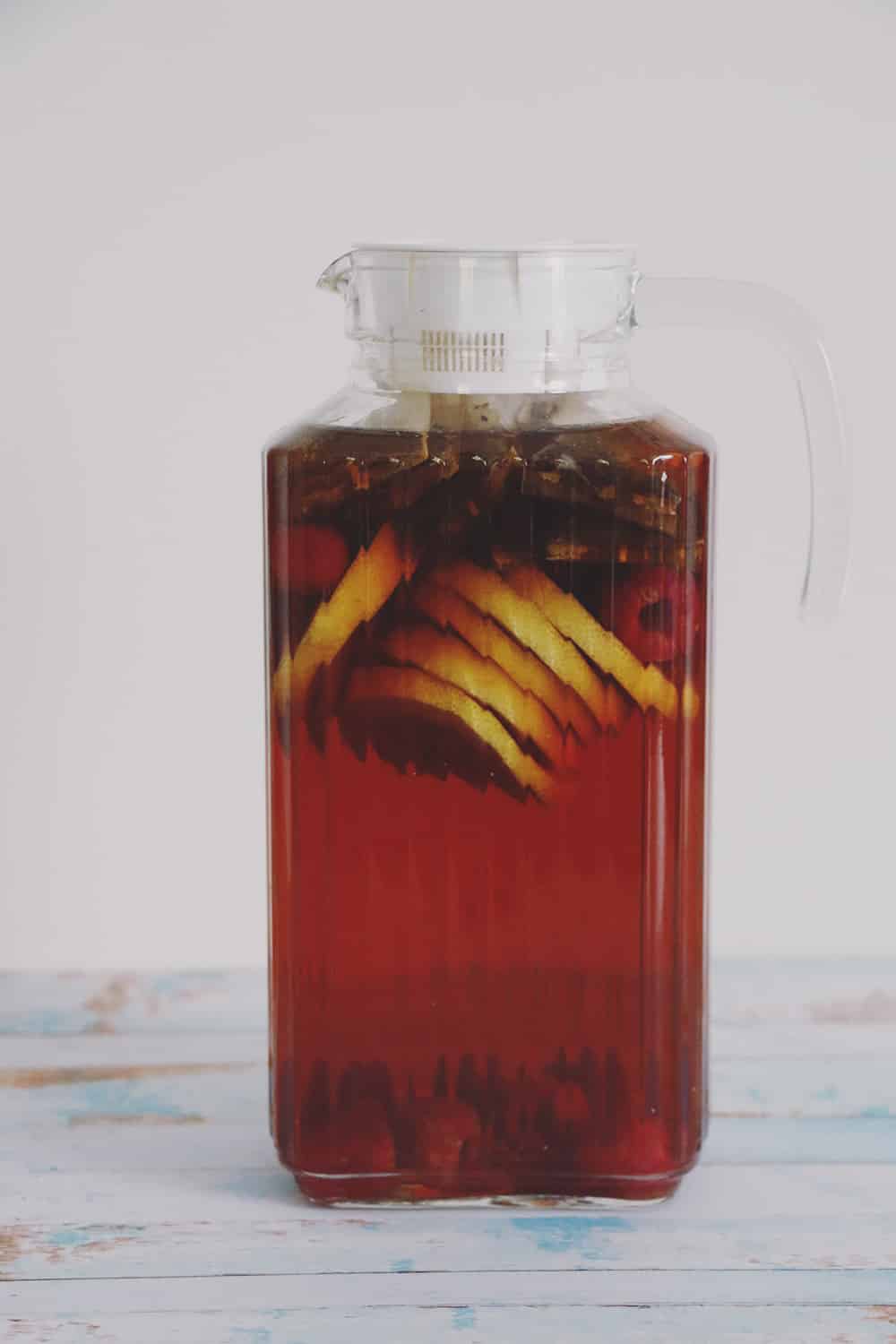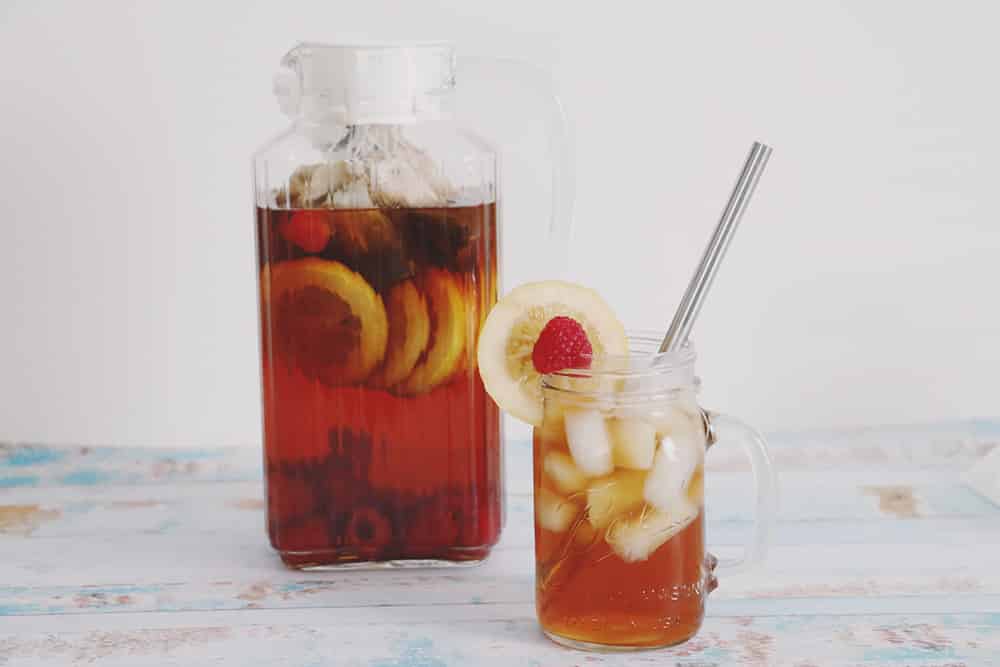 I love the flavors that raspberries and lemons bring, especially when we have fresh raspberries from our garden (hopefully soon!) The sweet and tart combination is pretty much perfection in my eyes. And adding that to one of my favorite Summer drinks? Yum! What a wonderful way to relax at the end of the day in our backyard. A cup of raspberry lemon sun tea and a good book is pretty much the best way to wind down.
One thing I would recommend on this recipe: use a small lemon!
It doesn't take much for the lemon to overpower the raspberries so either use half a lemon or a smaller lemon if you want more of the raspberry flavor in it. I'm partial to lemon wedges in my tea so I tend to put a bit more lemon, but if you're looking for an even flavor, try that.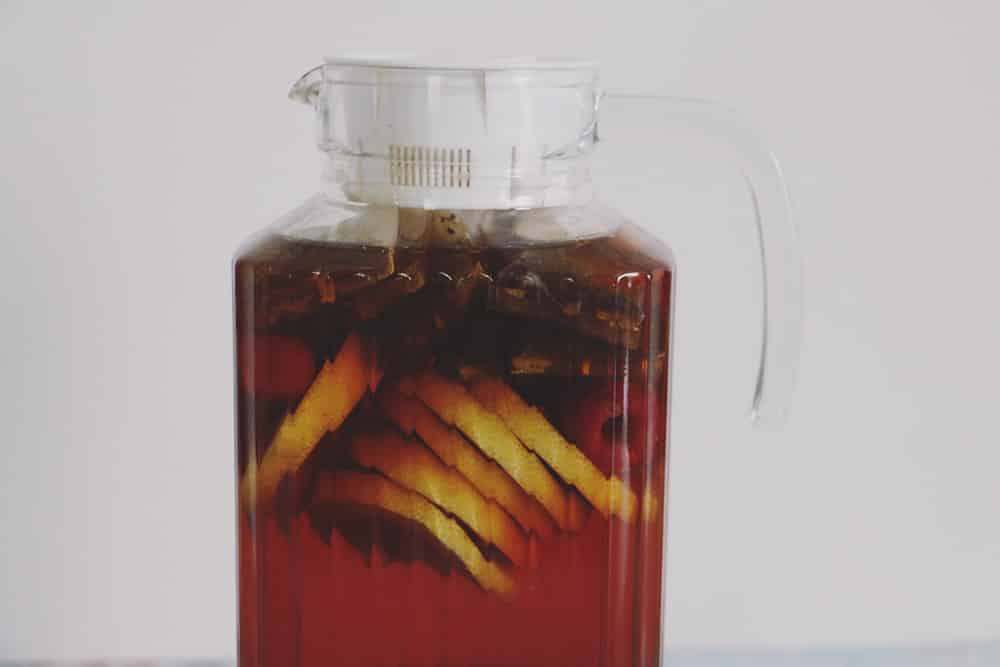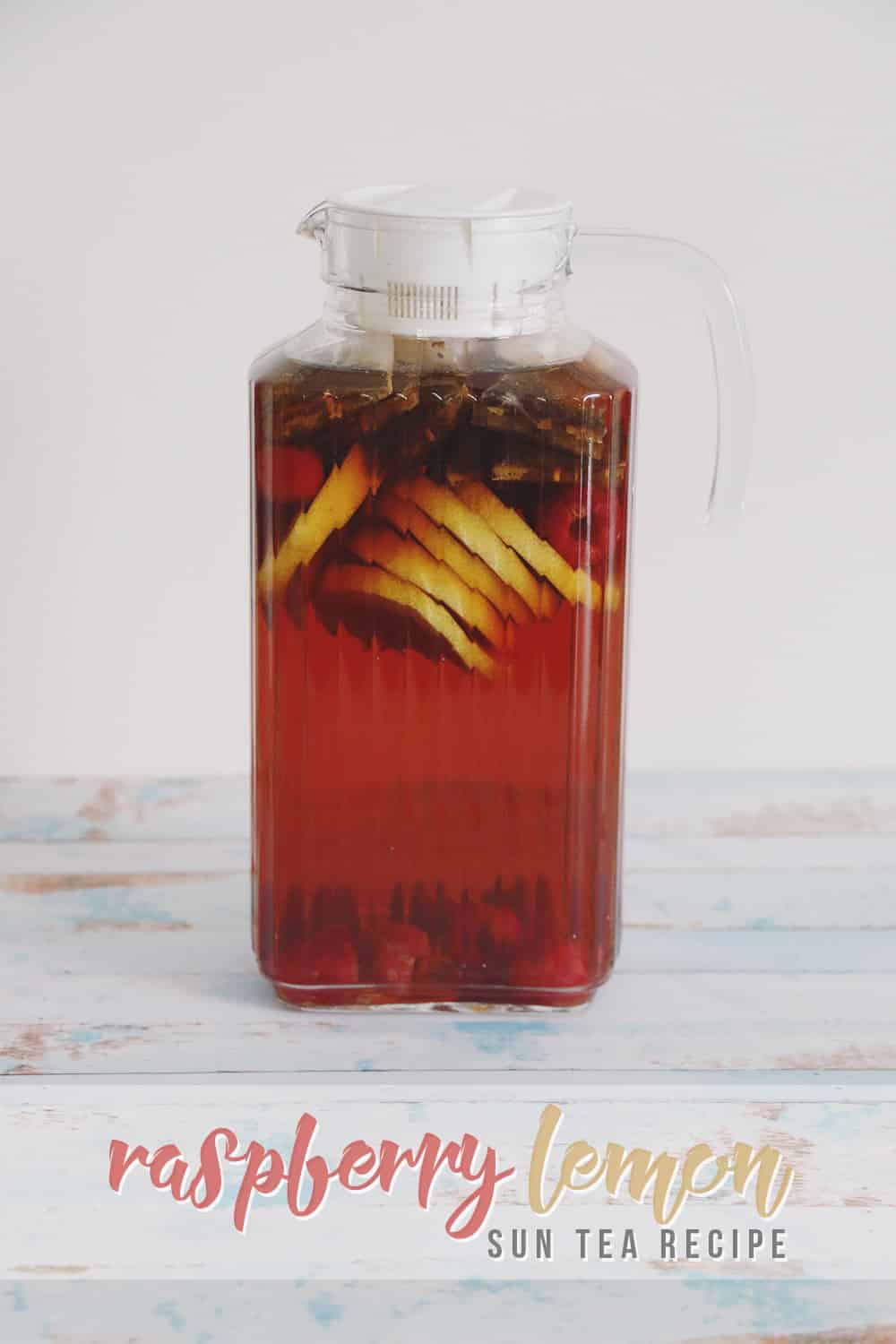 raspberry lemon sun tea recipe
Raspberry Lemon Sun Tea
Ingredients
13

Black Tea Bags

1 Tea Bag per 5oz Liquid

1

Lemon

Sliced

1

Cup

Raspberries

Water
Instructions
Combine the lemon, raspberries and tea bags in your pitcher.

Fill to the top with warm water.

Set in the sun for 3-5 hours, depending on how strong you like your tea. Tea should be dark when finished.

Remove tea bags and fruit when the tea is done steeping. Refrigerate.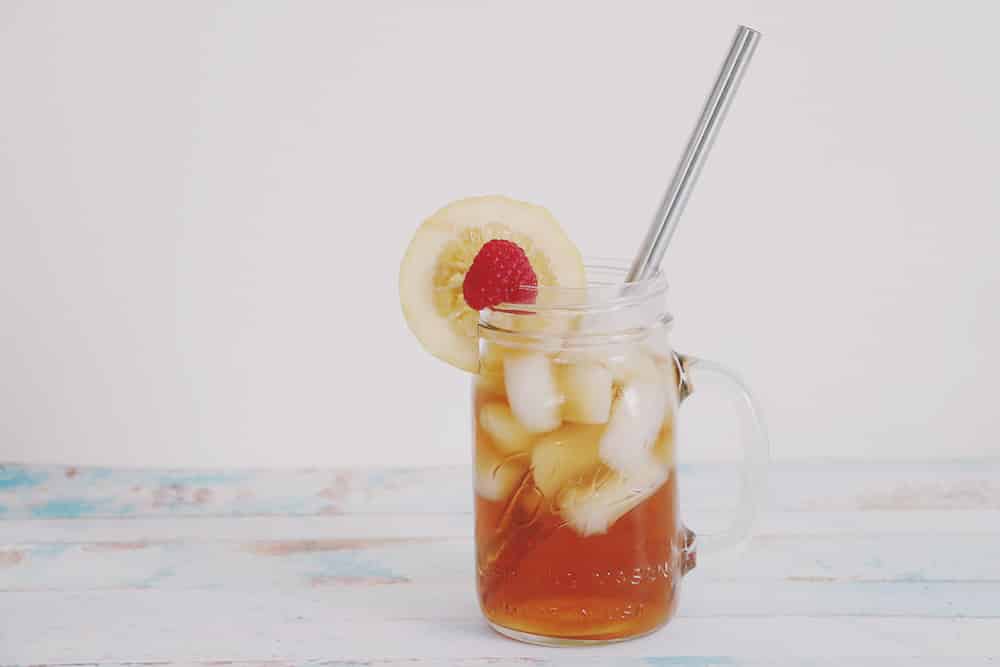 If you're hurting for sun like we have been lately (I'm kinda done with the rain!) – making sun tea does work on cloudy days, too. Make sure it's still warm enough to heat the tea, but you may just need to leave it out a little bit longer than if it was sunny.
You might also like: