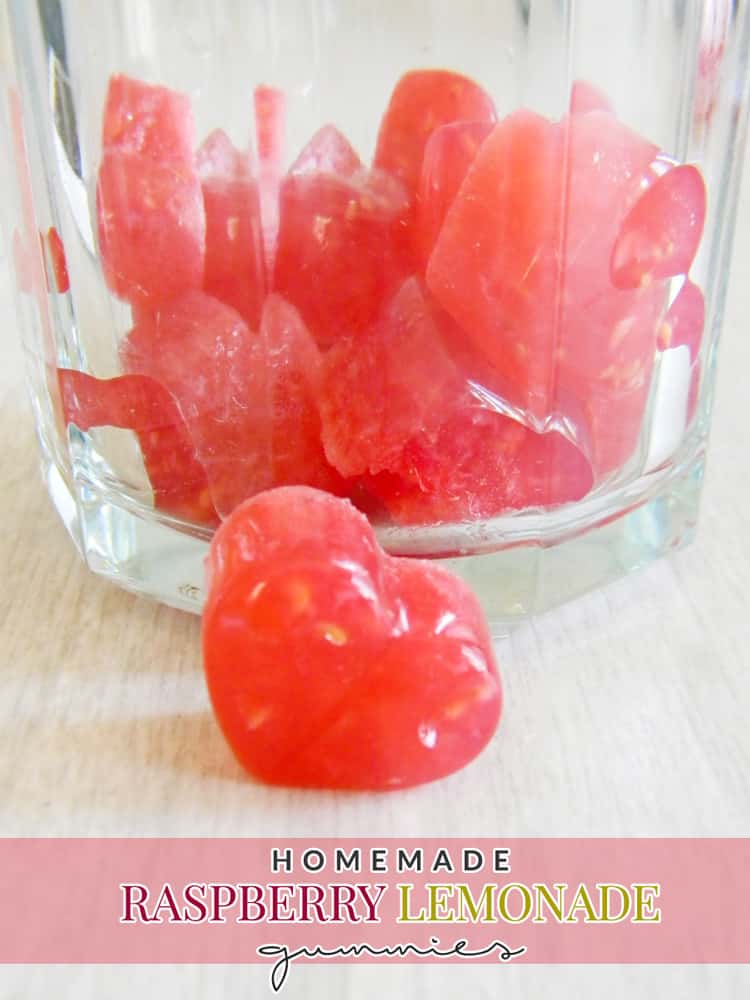 Berry season is over in our backyard for another year, but I still have freezer bags full of berries from our garden. Our raspberry bush grew like a monster this year! We had so many raspberries at a time. It was delicious, but pretty overwhelming. There's only so much jam I can make, eat, and give away, so I started looking for homemade gummy recipes to clear some room in my freezer.
Gummies are one of my favorite candies, but store bought gummies tend to be loaded with sugar and artificial flavors. I've recently made some healthier changes to my diet and lifestyle, so it's nice to find healthier, homemade alternatives that are better for me. Especially when it comes to sweet treats!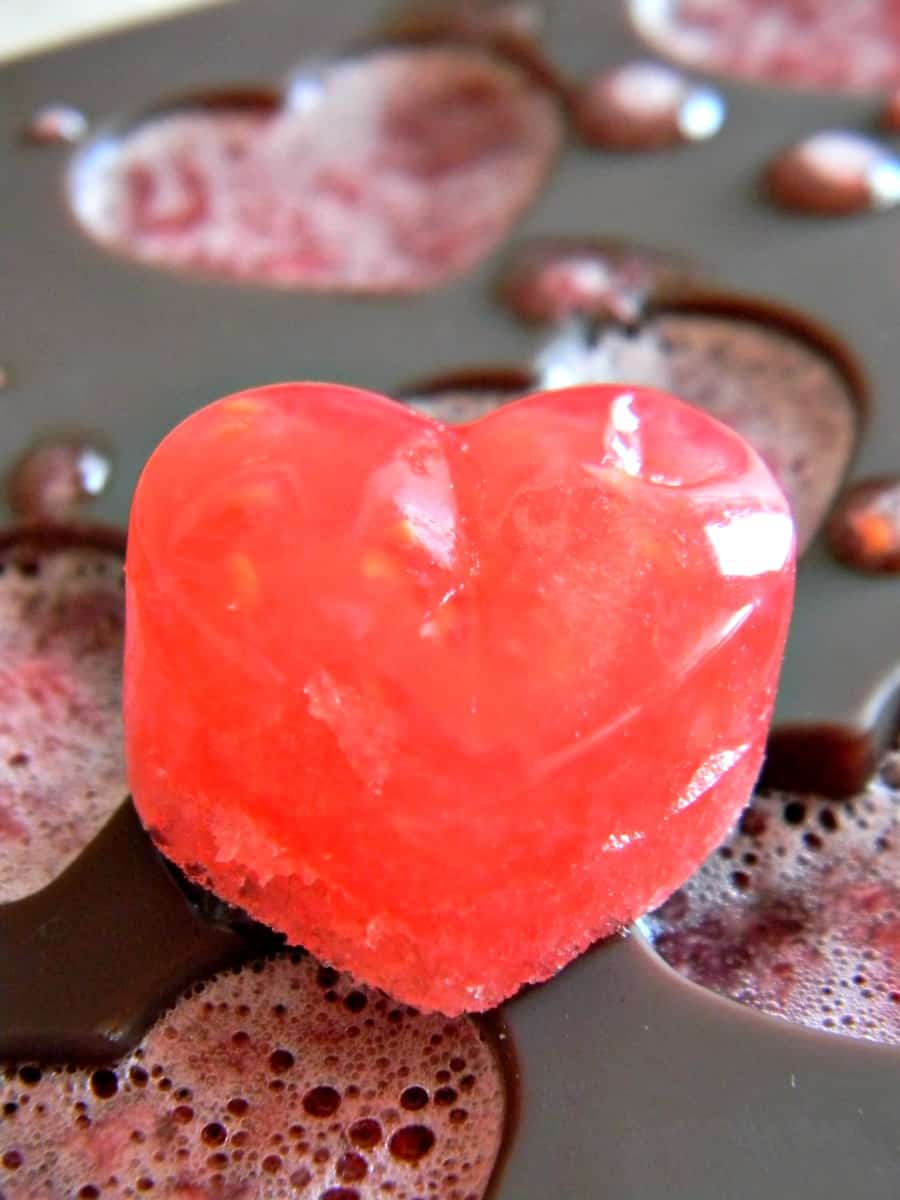 During my search for homemade gummy recipes, I found a recipe that used lemon juice in it. That's when I decided that raspberry lemonade flavored gummies would make a pretty delicious Summer snack! It's better if you use lemonade that isn't loaded with sugar. We want to keep this fruity snack as healthy as possible! I suggest purchasing a mini silicone mold
to make your gummies, but you could also use a shallow baking sheet. After your gummies have set, turn them out onto a cutting board and cut them into bite-size squares.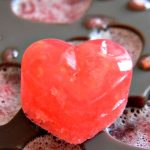 Homemade Raspberry Lemonade Gummies
A homemade take on gummies that taste like raspberry lemonade!
Ingredients
- 3/4 cup lemonade

- 1 cup frozen raspberries

- 3 tablespoons agave

or honey

- 1/4 cup unflavored gelatin

- Mini silicone mold

or shallow baking dish
Instructions
Place raspberries and lemonade in a blender. Blend until mixture is smooth, then pour into a saucepan.

Add the agave and gelatin. Whisk until mixture is thick.

Turn the oven on low and continue whisking until combined completely and mixture thickens.

Pour mixture into silicone molds or a shallow baking dish.

Refrigerate for 1 hour or more until gummies are firm.

Pop gummies out of mold. If using a shallow baking dish, cut into small squares.

Store gummies in a sealed container in the fridge.
Recipe Notes
If you don't like all of those little raspberry seeds, strain your raspberry mixture after it's blended. Discard the seeds and continue with the recipe.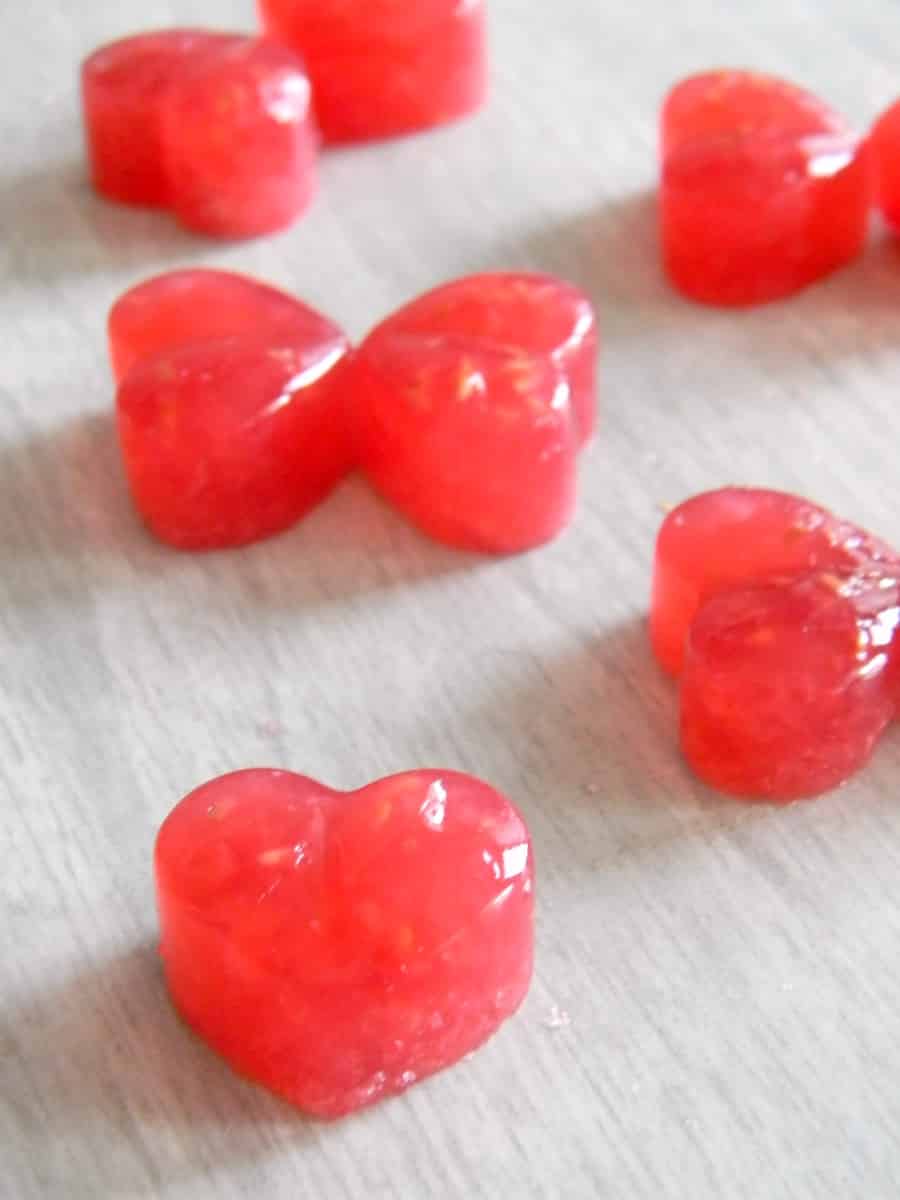 Let your favorite lemonade combinations inspire you. I'd love to try mango lemonade gummies or blueberry lemonade gummies next! The consistency of these gummies are softer than the bagged variety, but you'll be a happy snacker knowing you made them with natural ingredients that are better for you. Enjoy!
I'd love to know: what's your favorite kind of gummy?