If your dog suffers from anxiety from thunderstorms, fireworks, or being apart – you can ease their stress with this guide on how to calm an anxious dog.
I'm currently a Brand Ambassador for Isle of Dogs and have been compensated for this post. All opinions are mine alone.
Pretty much all of our dogs have had some version of anxiety. Separation anxiety, thunderstorm anxiety, and firework anxiety – you name it, we've dealt with it. And Sookie, unfortunately, seems to have all three.
And every time I have to watch her suffer is heartbreaking.
Over the years, I've learned to watch Sookie's body language to see when she's anxious or stressed. I try to catch it before she gets too stressed, but it's not always possible.
Excessive panting, ducking under a chair or table, or heading to the bathroom seems to be her telltale signs that something is amiss. Excessive drooling is also common.
While the signs might be different for your pup, you can still use these methods to calm an anxious dog. We've tried dozens of things over the years and we've settled on just a few that work nearly every time.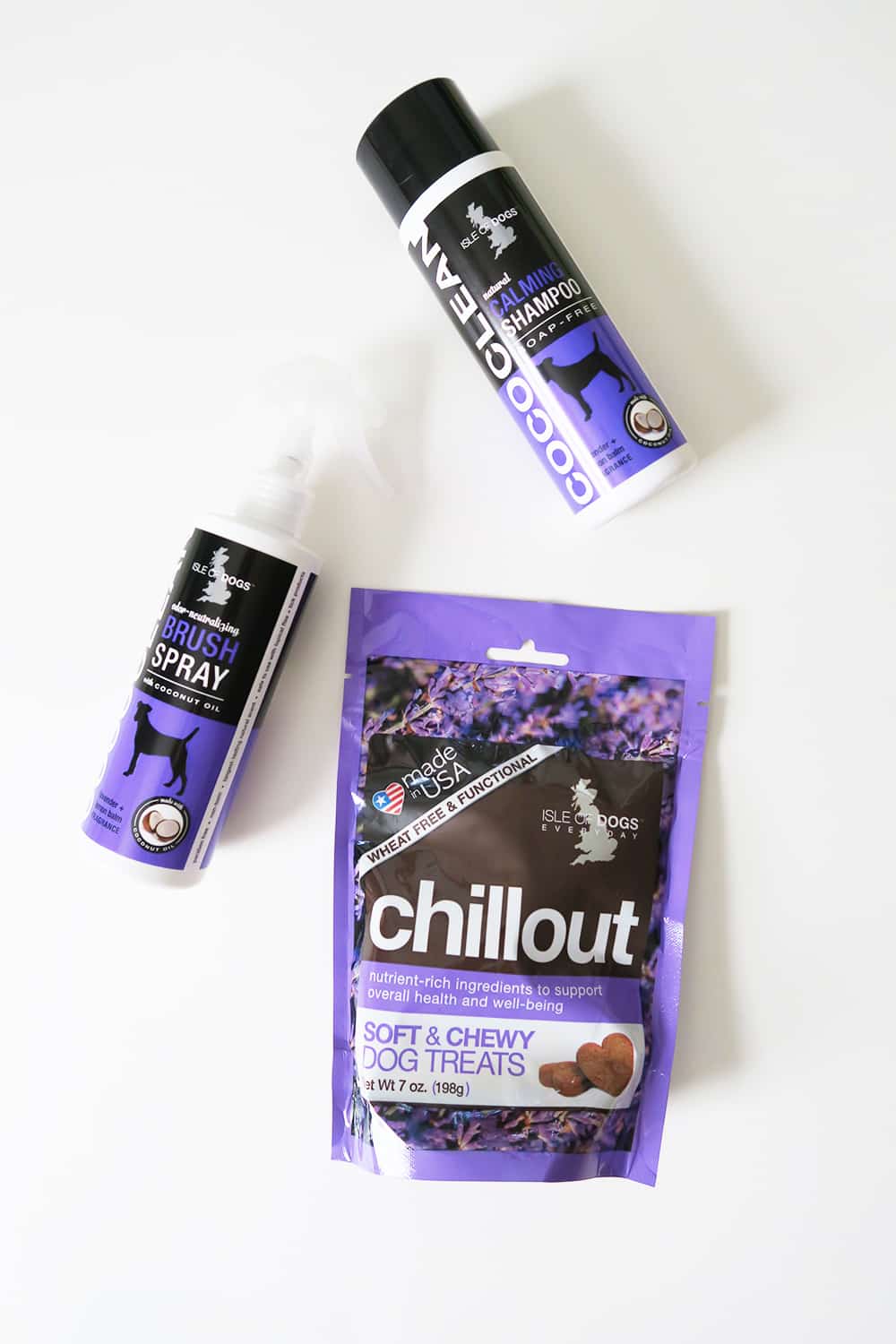 How to Calm An Anxious Dog
Music or television: We've tried the specialty music that's dedicated to dog's anxiety, but it didn't do much for Sookie. So we've turned to music, movies and television shows that we regularly watch. Not only does it block out some of the noise for fireworks or storms, but it also brings a sense of normalcy to our home.
Puppy snuggles: Physical contact goes a long way for me when I'm stressed or anxious and it does the same for Sookie. We love to put on a movie, curl up on the couch and snuggle for the evening during thunderstorms. A little bit of relaxation can go a long way during those anxious moments!
If your dog finds brushing relaxing, consider using this Brush Spray with coconut oil. This anti-anxiety spray comes in a signature scent of lavender + lemon balm that aids in calming dogs. Not only that, but it helps reduce shedding, static and maintains a healthy coat. It's a great way to help them get a fresh smelling coat while helping their anxiety.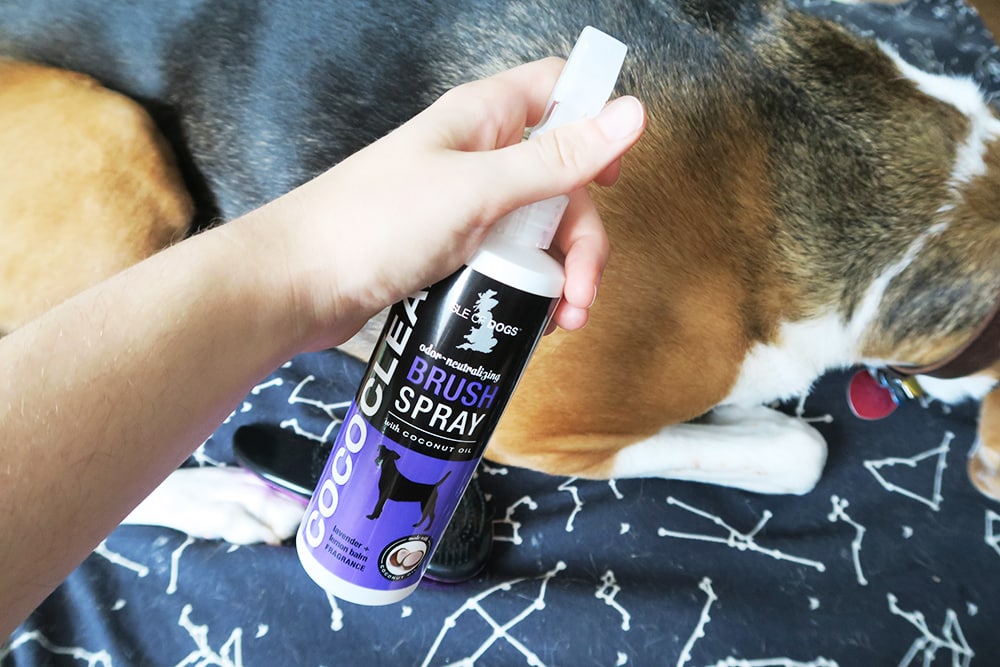 Give them their own space: Sookie's space seems to be the bathroom so the door stays open and we put a dog bed in there from time to time for her. We don't use a kennel for her, but if you do – this is a great option. Make sure it's in a quiet space where they won't be bothered if they're hoping to be alone to de-stress.
Let them go in their space with their favorite Isle of Dogs anti-anxiety treat so they see it as a good thing. These chillout treats can help take the edge off. The lavender, lemon balm, and vanilla in these healthy treats help to soothe your dog and put them at ease. Plus, they've got soft and hard treats if your furry friend is a bit pickier like ours, too.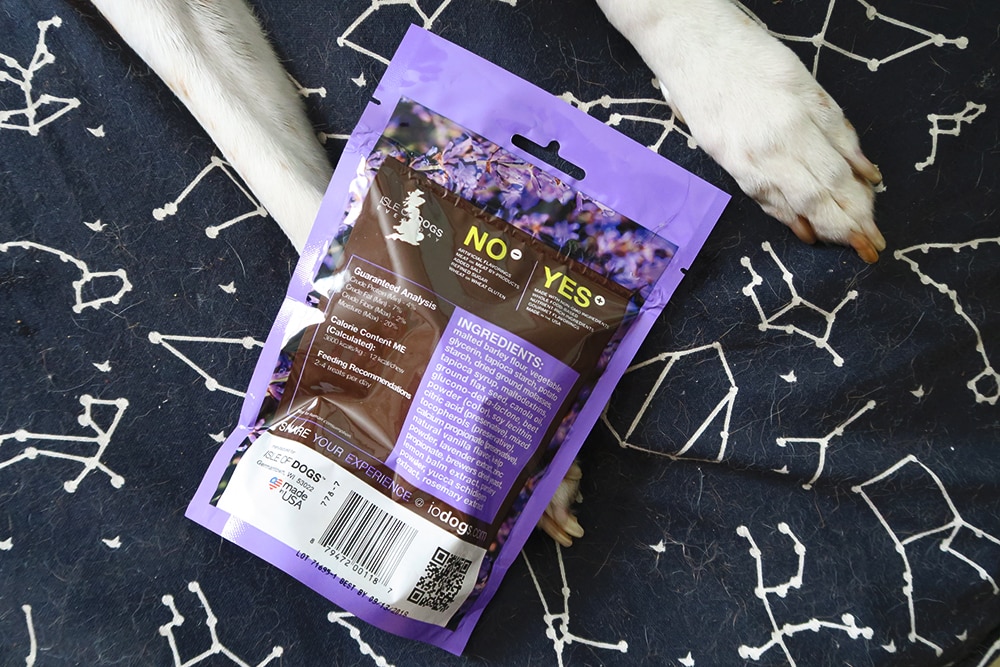 Check your emotions: Don't add to your dog's anxiety by getting stressed or anxious yourself. Dogs are smart enough to pick up when we're stressed. Be as happy, upbeat and positive as possible. Your demeanor will play a huge role in your dog's demeanor so do as much as you can to be calm, cool and collected.
Get active: Whether it's before the anxiety is likely to occur or during, exercise is a great way to ease your dog's anxiety. Exercise before a thunderstorm or get involved in some active play during. Anything to get your dog moving and get their mind focused on something less stressful works.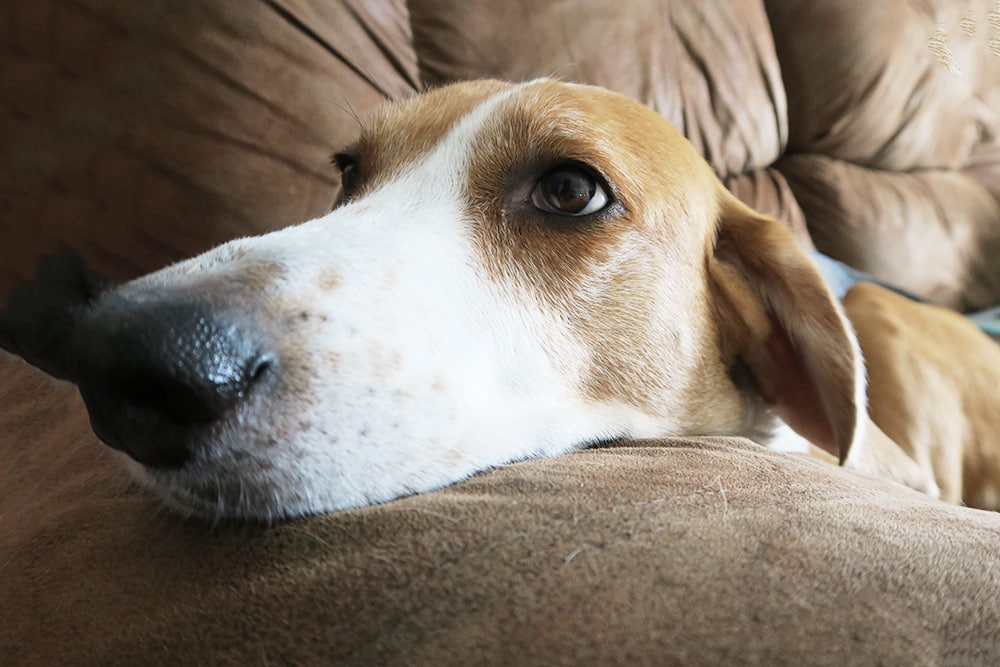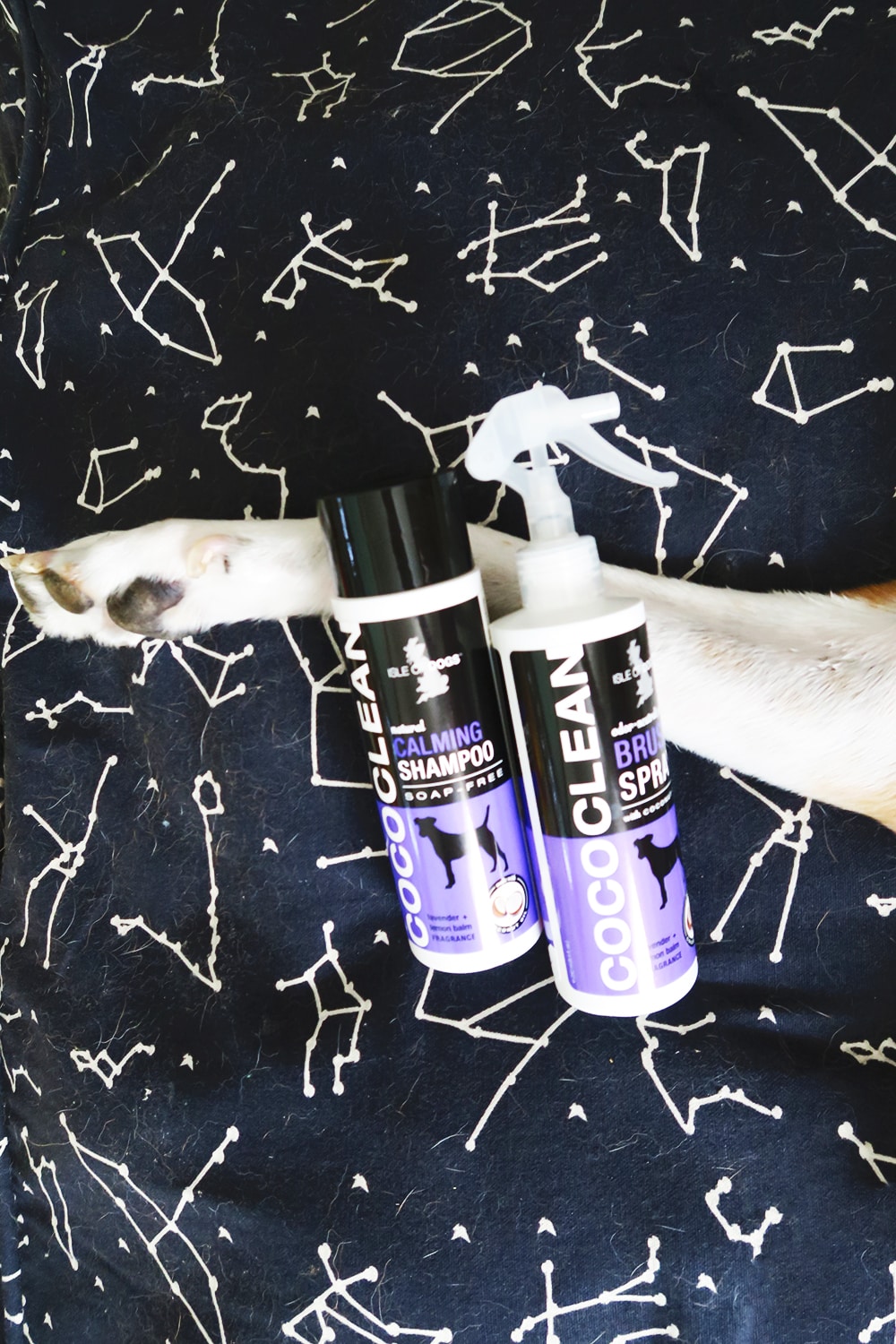 We've tried other things like aromatherapy and the thundershirt, but these tricks are the only ones that help her every time.
If you're looking for anti-anxiety dog products, Isle of Dogs is the place to go. I've talked about Isle of Dogs before and this line is even better than the rest. Their anti-anxiety line definitely helps soothe Sookie and it's actually pretty calming for me, too. We've tried nearly all of their anti-anxiety products and love each one of them.
I would HIGHLY recommend the chillout soft treats especially. These go with us when we're on the road and can't as easily manage her anxiety. She loves them so it's always nice to help ease her into a new environment with these, too.

If you're unfamiliar with Isle of Dogs, here's a little bit about them:
Isle of Dogs combines natural grooming products with nutritionally superior food, treats and supplements to promote wellness and beauty from within. Our proprietary line of canine health and beauty products, sourced and made in the USA, supports a beautifully balanced and joyful life.
What have you found are the best ways to calm an anxious dog?
You might also like: