My review of two PAW5 products that make meal time for dogs more enriching and exciting.

Ever since Lily was born, our home balance has been thrown off a bit. The regular walks we went on, the daily play times, and the couch cuddles with Sookie have suffered some. We've worked hard to restore some of that balance and that's why I'm SO excited about next week's enrichment challenge.
But PAW5 has helped us work towards finding that harmony again with two awesome products that make meal time so much more enjoyable. PAW5's Rock N' Bowl and Wooly Snuffle Mat are the perfect toys/tools to bring more life to what used to be a pretty mundane meal.

I can't even put into words how grateful I am for these two products. While I'd never want to hand over all the reigns for helping Sookie thrive, it's nice to have a helping hand. Especially with sustainable, durable products that she enjoys so much.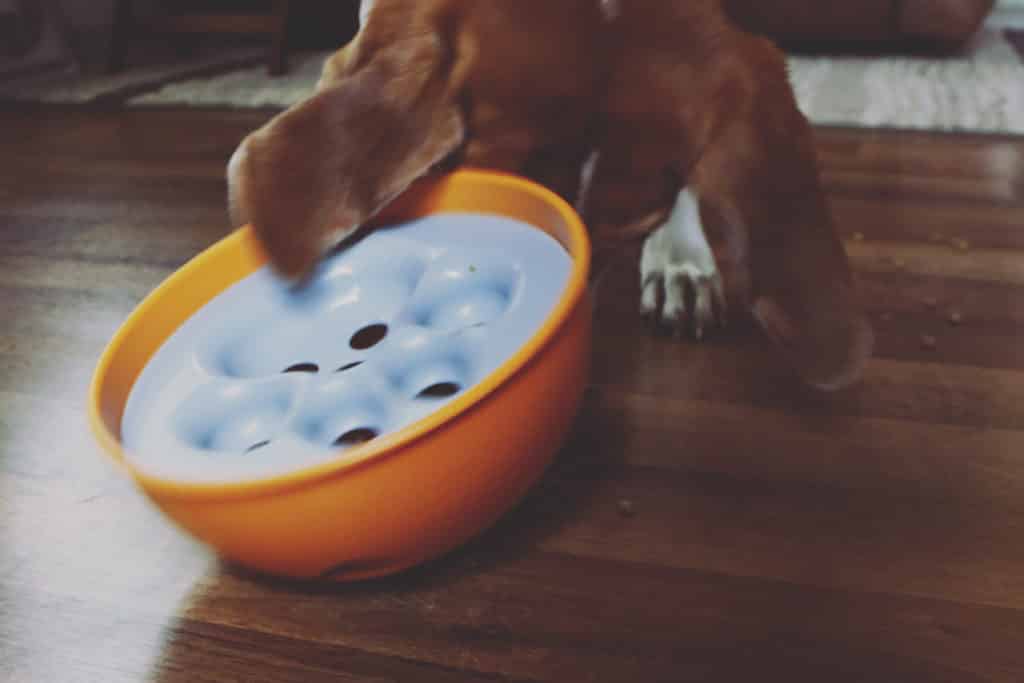 What is it? The PAW5 Rock 'N Bowl is a great way to turn meal time into an enriching and rewarding challenge for your dog! What looks like a standard bowl is actually a unique puzzle feeder that will have your dog thinking, problem solving and having fun all at once.
How does it work? Just pour food directly into the top (as easy as a normal bowl), the food runs through a hidden compartment, and your dog has to paw, nudge, and play her way through mealtime (that's the challenging part!)
Other reasons it's great:
It's FDA-compliant, both BPA and phthalate-free plastic.
Easy to Clean: Design breaks down to 3 dishwasher-safe parts.
Made in the USA
Perfectly sized: Holds up to 4 cups of food, for any meal and any breed
What is it? The PAW5 Wooly™ engages dogs' powerful sense of smell as they snuffle, snort and sniff their way through dinner!
How does it work? By combining their natural foraging instincts with mealtime, dogs have the opportunity to use the most powerful tool they were born with: their nose. Inspired by this awesome power, Wooly puts their nose and brain to work by mimicking the hunt for food in grass and fields.
Other reasons it's great:
Fully machine washable
Handwoven from pre-consumer fabrics
Perfect for any breed, any age, any size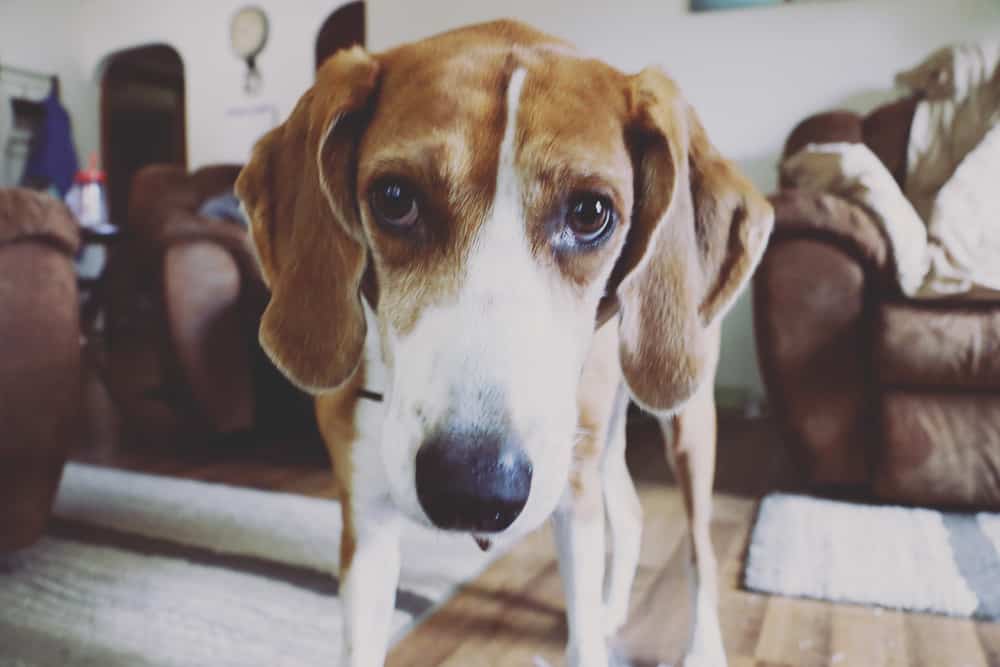 That is the look I got when our little photo shoot was done. She wasn't too thrilled with the fact that I was no longer filling her bowl or hiding things in her mat.
Sookie looks forward to both of these every day, but I will say she gives a bit of an edge to the Wooly Snuffle Mat. She'll sit, stare at it and wait patiently for it to be filled with her dog food or favorite treat then go crazy around our living room sniffing and flipping it.
I would absolutely recommend one or both of these for all pup lovers, especially because of the ethics of PAW5. With USA made products that utilize a closed-loop, zero-waste manufacturing process, what's not to love?
To learn more about PAW5, follow them on Facebook, Twitter and Instagram.