I received this box in exchange for an honest review. No other compensation was received. All opinions are 100% my own.
A review of February's Ecocentric Mom Box for Mom and Baby.
I've partnered with Ecocentric Mom to review their February Mom and Baby box. In case you missed my last reviews, you can see my thoughts on the January box, December box and November box.
This Layered Fruit Bar ($1.09) was delicious! While I didn't taste the strawberry banana flavor that I anticipated, it was still tasty. Lily loved it, too, so we'll be looking at grabbing these organic bars for when we're on the go. I love that they're made with fruit and veggie juice and puree.
We had received the Sippin' Smart juice box holder ($5.99) in a previous box, but because I forgot to select my products this month, we received it again. No big deal though because we love it so much we'll be leaving one in her diaper bag so we don't forget it when we go out! So handy for avoiding messes.

The ball ($7.99) was the other duplicate we received since we didn't pick our products for the month. BUT… we love it! It bounces well and the foamed natural rubber is perfect for Lily to play with.
This bag tag ($9.99) is probably my favorite piece out of this month's box. We've only flown with Lily once, but I know that the next time we do – she'll have to have her own seat. Which probably means some of her own luggage. Super cute!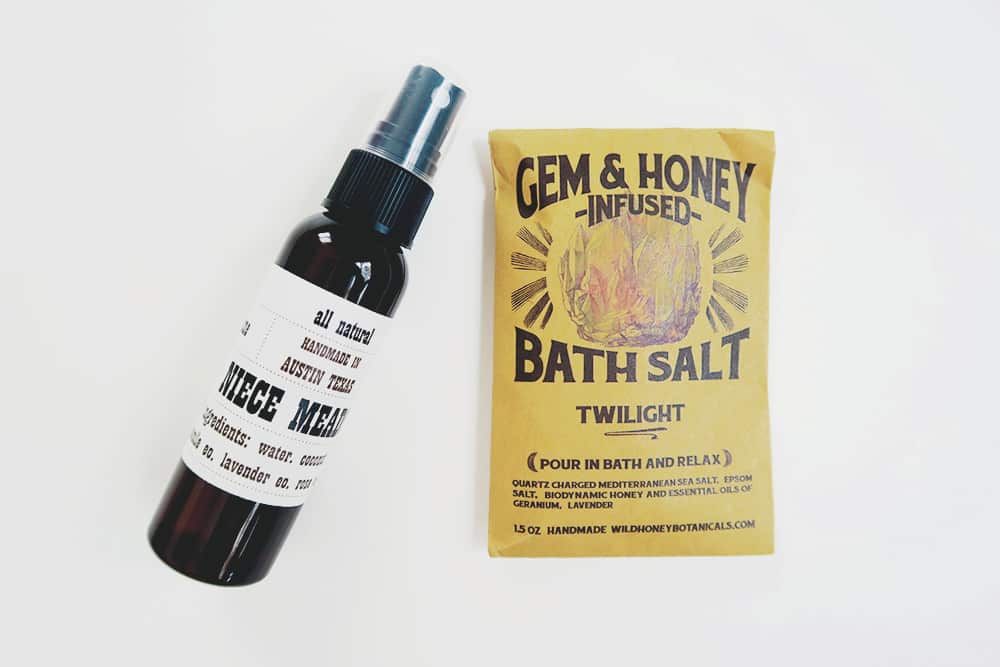 What mom doesn't need a little TLC? This month's box included bath salts from Wild Honey Apothecary ($5) and Botanical Perfume by Gypsy Soul Organics ($19.99). I love the bath salts and am starting to think baths may not be as bad now. The perfume was okay. It's recommended as a perfume, room spray, or linen spray. It seems more like a room spray scent for me so we'll be using it to freshen up the house.
Ready for your own Ecocentric Mom box? I've got you covered with an awesome coupon for my readers. Use NATURE10 for $10 off the first box subscription!
You can get one whether you're pregnant, a mom of a baby, a mom of a toddler, or even if you're just a mom. No matter what stage of life you or your children are in, Ecocentric Mom Box for Mom and Baby has you covered.
What was your favorite item from this month's box?
You might also like: