I received this box in exchange for an honest review. No other compensation was received. All opinions are 100% my own.
A review of January's Ecocentric Mom Box for Mom and Baby.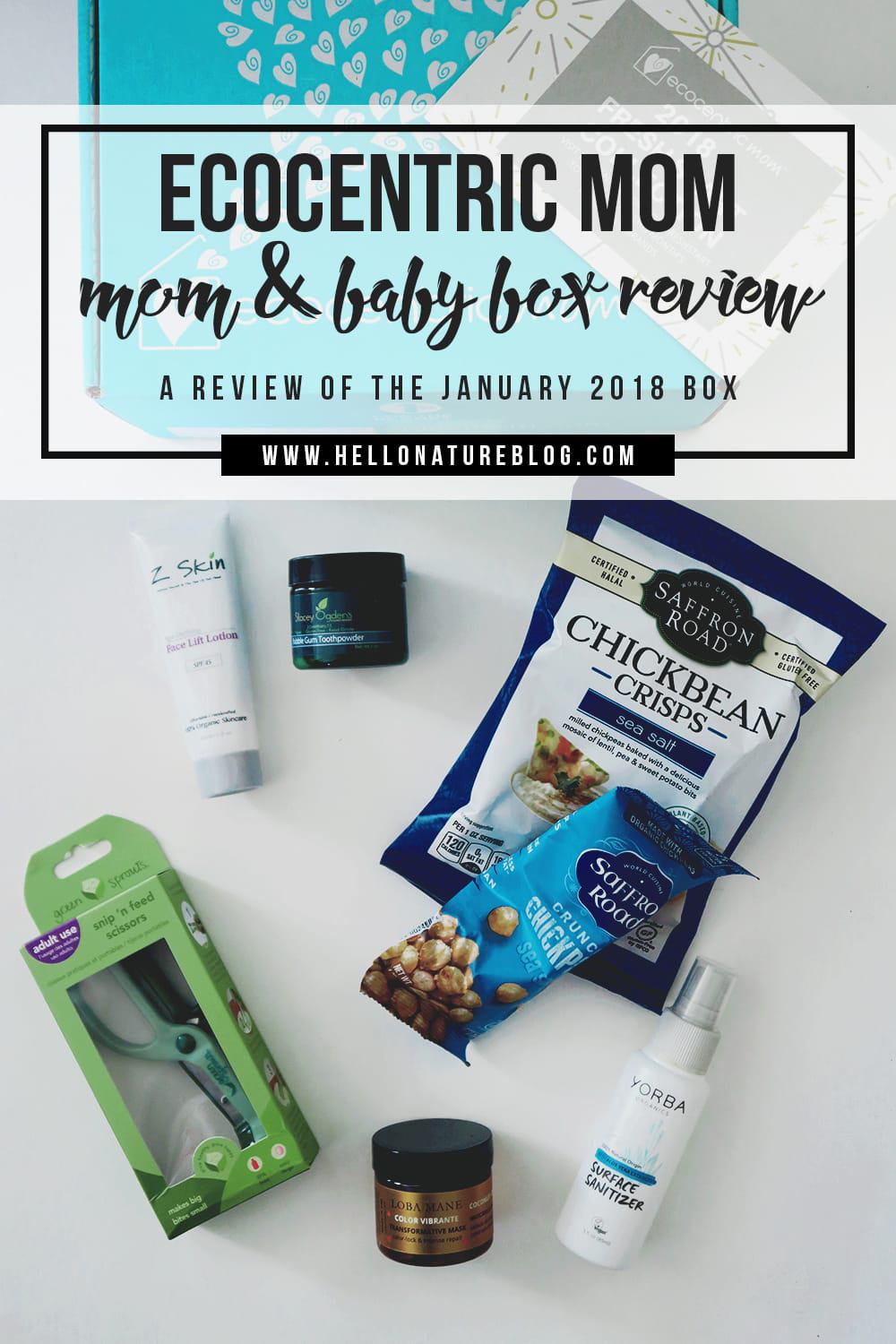 I've partnered with Ecocentric Mom to review January's Fresh Start Mom and Baby Box! January was the Fresh Start Collection which included great products for changing up your routine. With unique and luxurious products, this was a fun box to use!
In case you missed my last reviews, you can see my thoughts on the December and November box.

First up are the snacks. I wasn't a huge fan of the Crunchy Chickpeas ($1.89), but Lily LOVES them. They didn't have enough flavor for my liking. Now the Chickbean Crisps ($1.89) though … delicious! With lentils, peas, and sweet potato bits – they packed a ton of flavor. We'll definitely be getting those again in the future. Either way, I loved trying these new snacks because of how unique the flavors are.

We've tried Yorba Organics in the past and were pretty pleased so I was excited to try this Surface Sanitizer ($9.99). I love that it's travel size so it can go to restaurants or on our adventures. It gets rid of germs and disinfects without the nasty chemicals so it's a must-have for us!
I wish we would have had the Snip + Feed scissors ($6.00) when we started Lily on solids. It would have made our lives SO much easier! They're perfect for on the go as well and make big bites of food smaller in no time.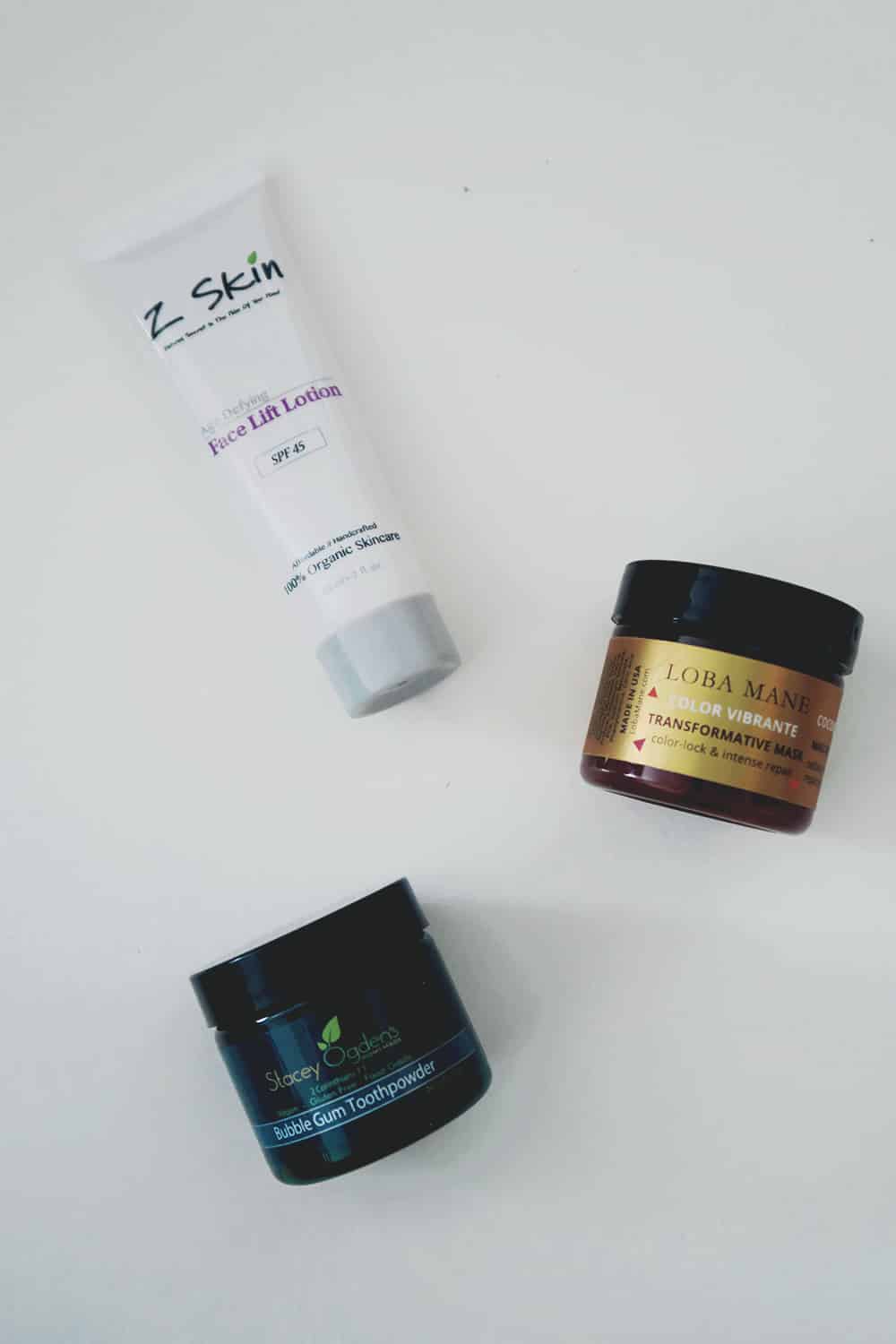 The Loba Mane Transformation Mask ($10.00) is perfect for my dry, winter hair. It's in need of some TLC after how cold this winter has gotten. And the Face Lift Lotion by Z Skin Cosmetics ($21.99) is giving my face some much needed TLC as well. I love how high the SPF is for this lotion.
The Bubble Gum Toothpowder by Stacey Ogden's Homemade ($9.00) is probably one of my favorite items from the box. It's safe for all ages (because it's safe to swallow) without all of the chemicals and preservatives. It's used in place of normal toothpaste and leaves your teeth feeling super clean!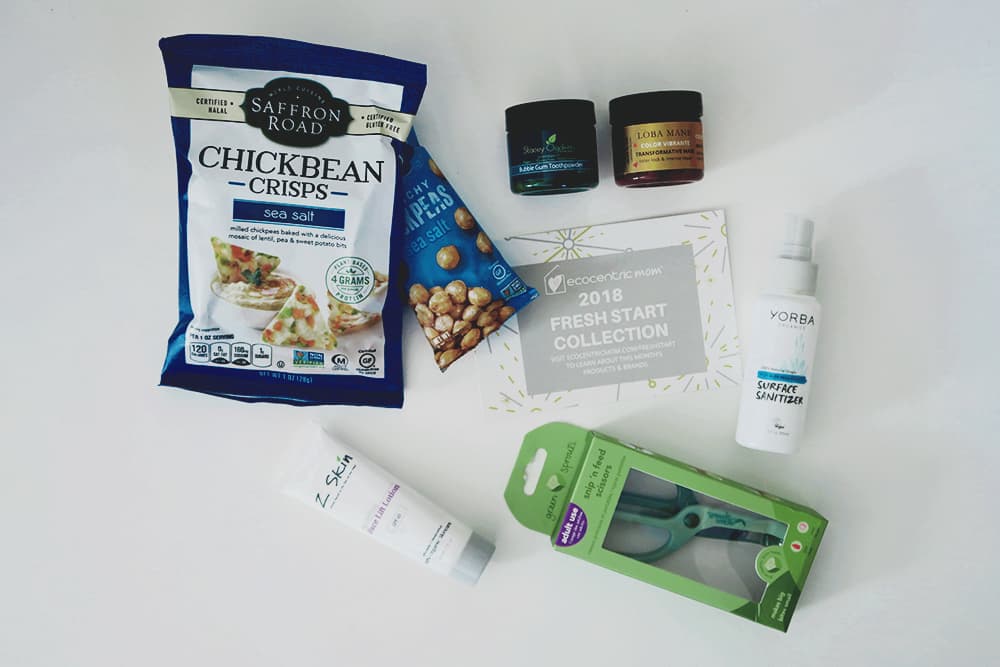 Ready for your own Ecocentric Mom box? I've got you covered with an awesome coupon for my readers. Use NATURE10 for $10 off the first box subscription!
You can get one whether you're pregnant, a mom of a baby, a mom of a toddler, or even if you're just a mom. No matter what stage of life you or your children are in, Ecocentric Mom Box for Mom and Baby has you covered.
What was your favorite item from this month's Ecocentric Mom Box for Mom and Baby?
You might also like: