These super simple gumball flowers make the perfect Spring decor for your table! With their bright colors and sweet flavors, everyone will love them!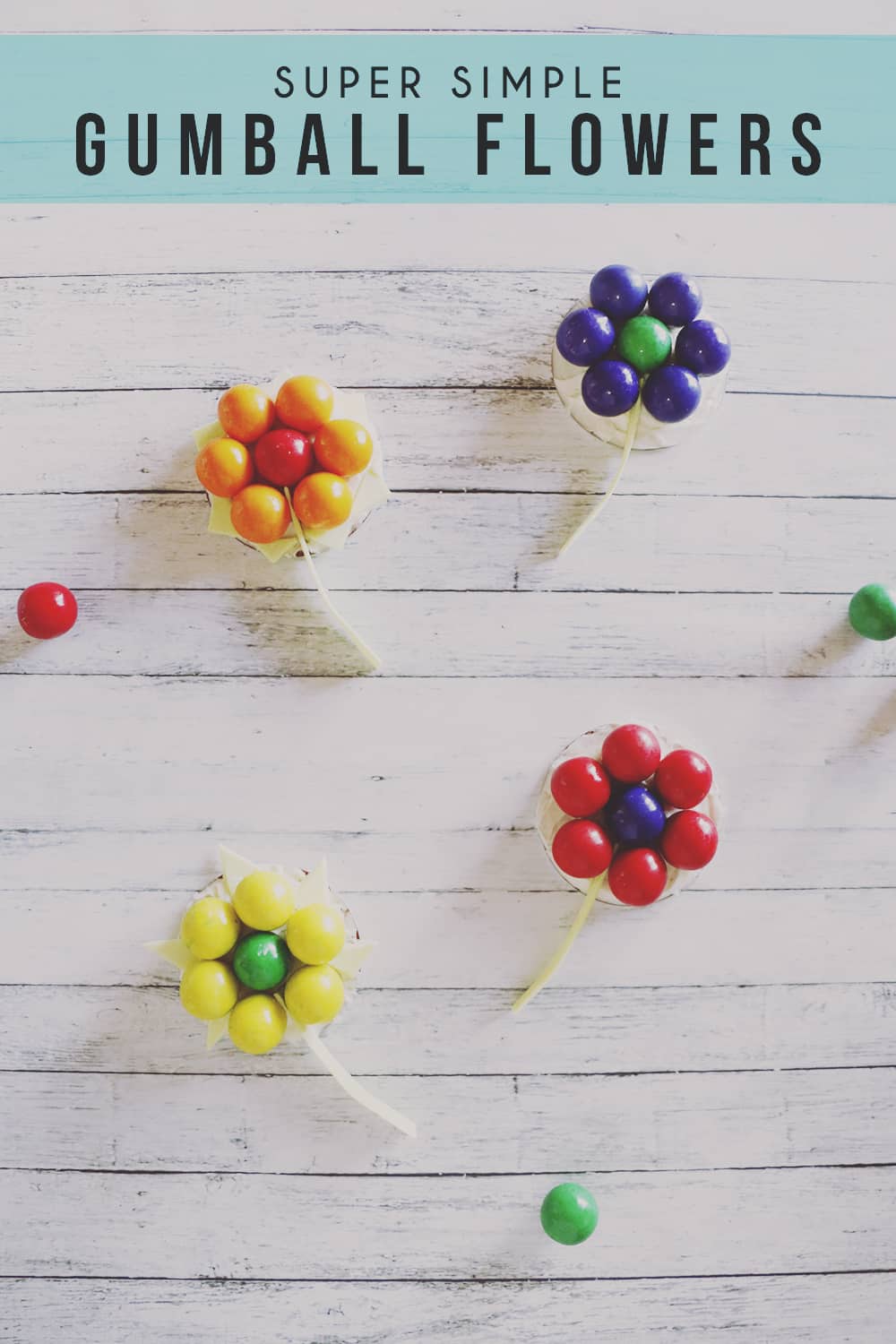 I'm always on the lookout for fun ways to decorate our table when we have people over. Whether it's serving dishes, napkins, place settings or even food itself – it's always fun to me when I can take the time to put a little more effort into our table display. Especially during Spring and Summer when there are bright colors galore!
And these little gumball flowers are the perfect Spring/Summer combo with their bright colors and sweet flavors that remind me of being a kid.
I used to love gumballs when I was a kid. Like love love them.
And then I grew up. While I still loved gum, my tastes changed drastically and minty fresh was more appealing than sugar bomb. But gumballs are totally nostalgic for me so I was super excited for this week's Maker's Mix-Up (it's bubblegum, by the way!)
When I saw the challenge, I immediately thought bubblegum pink. And drew a blank because pink is not one of my top choices for colors. But then I thought back to gumballs and I wanted to figure out a way to bring some more Spring feelings into our table decor. So gumball flowers is what I made and now I want to decorate all of our dessert displays with these fun decor this Spring!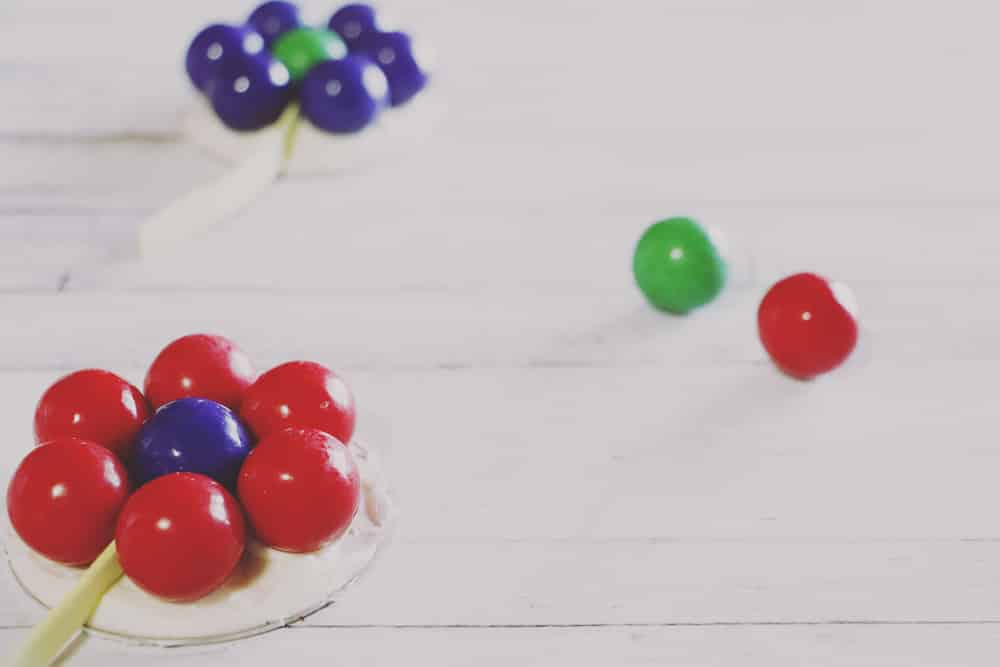 supplies for the gumball flowers
All of the following supplies create one flower. Double, triple, quadruple, etc to make more!
steps for the gumball flowers
Frost the bottom side of the mason jar lid
Press the gumballs down to form a flower
Cut one stick of gum in half and press in between two gumballs and curve slightly to form the stem
Cut triangles out of the second piece of gum and press on the excess frosting to form leaves or a pinwheel
Repeat!
These gumball flowers were a ton of fun to make and they're perfect to display with your sweets. Or if you're having kids around, it's a fun way to display the gumballs for them to grab and enjoy! I won't lie – I had one or two while we made these ;)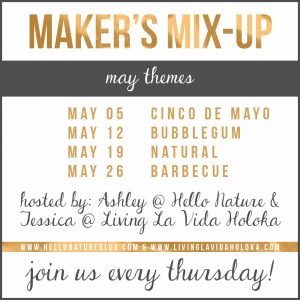 And this week's theme is bubblegum! We want to see all of your bubblegum projects and/or recipes. (If you have a bubblegum ice cream recipe, I definitely want to see that – I've been wanting to make some forever!) Be sure to link-up with us below!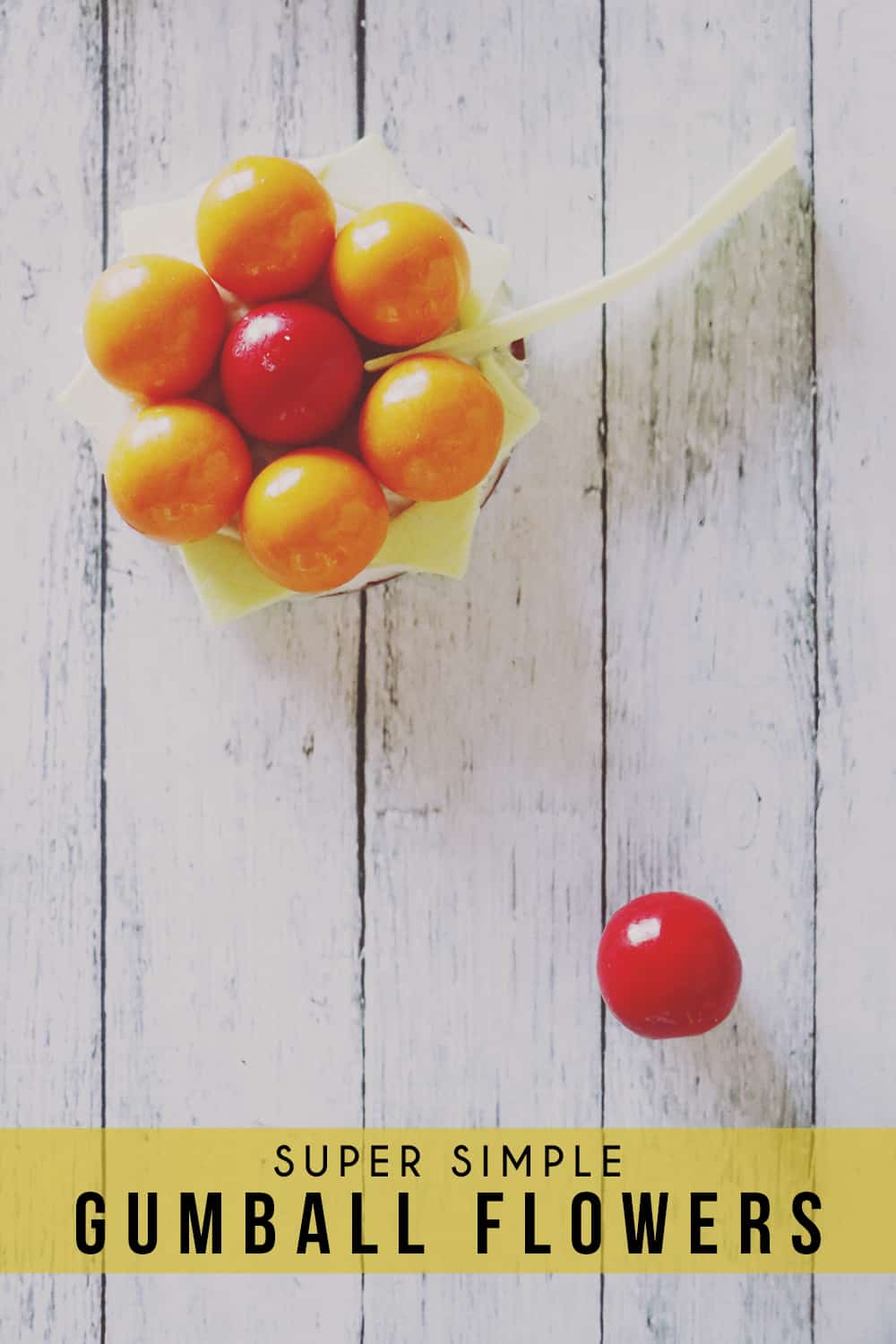 Let's Chat!
Did you enjoy gumballs as a kid? What are your favorite bubblegum related treats?
You might also enjoy: