Looking to add some unique DIY outdoor planters to your yard? Check out these creative ideas for plant containers.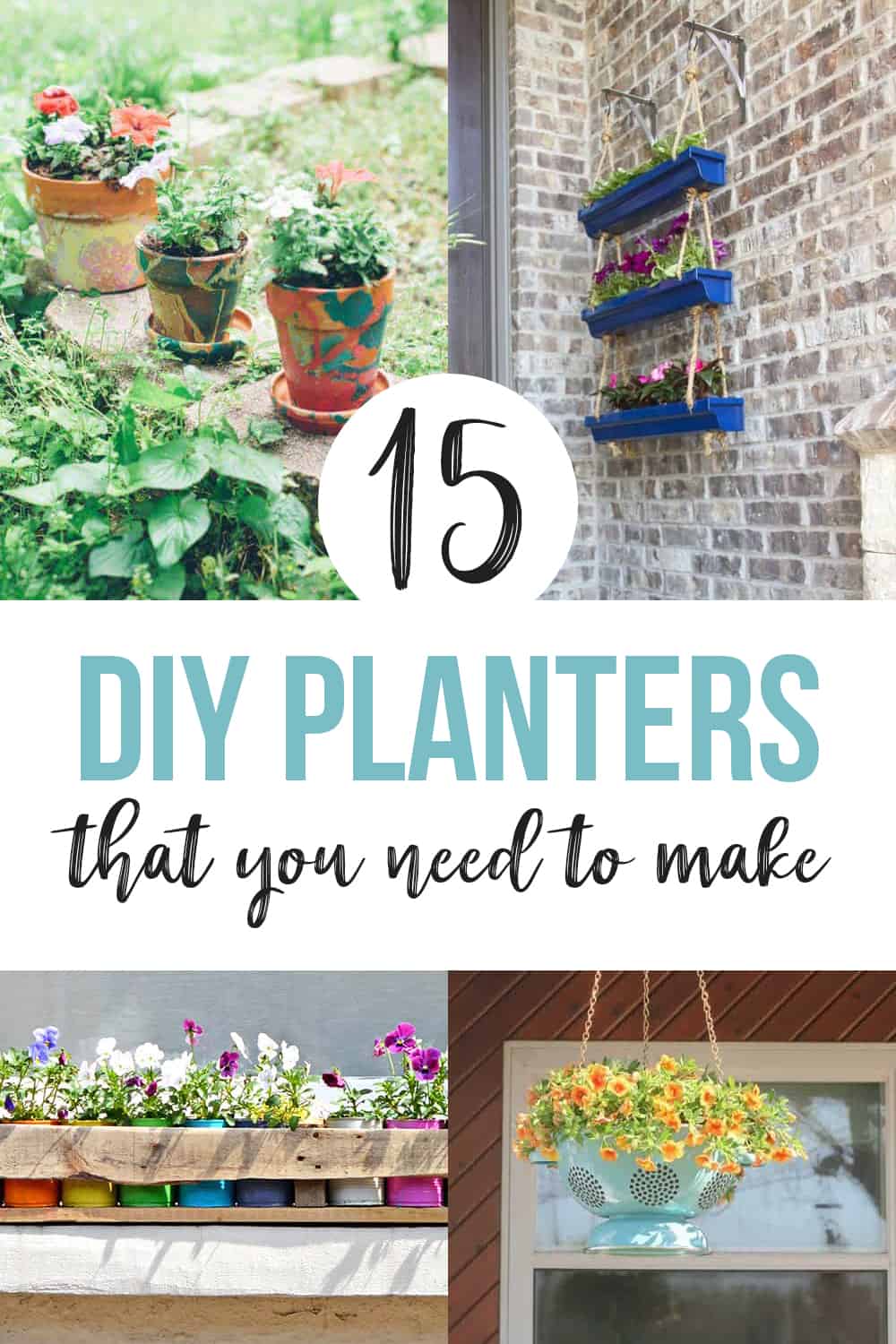 Spring is upon us. And with that comes gardening season. Gardening is such a great activity both mentally and physically. It is also a great time to get your DIY on by making some simple DIY outdoor planters.
You can easily make your own outdoor planters with these 15 creative ideas for plant containers. And the best part is you probably have a lot of the materials on hand.
DIY Outdoor Planters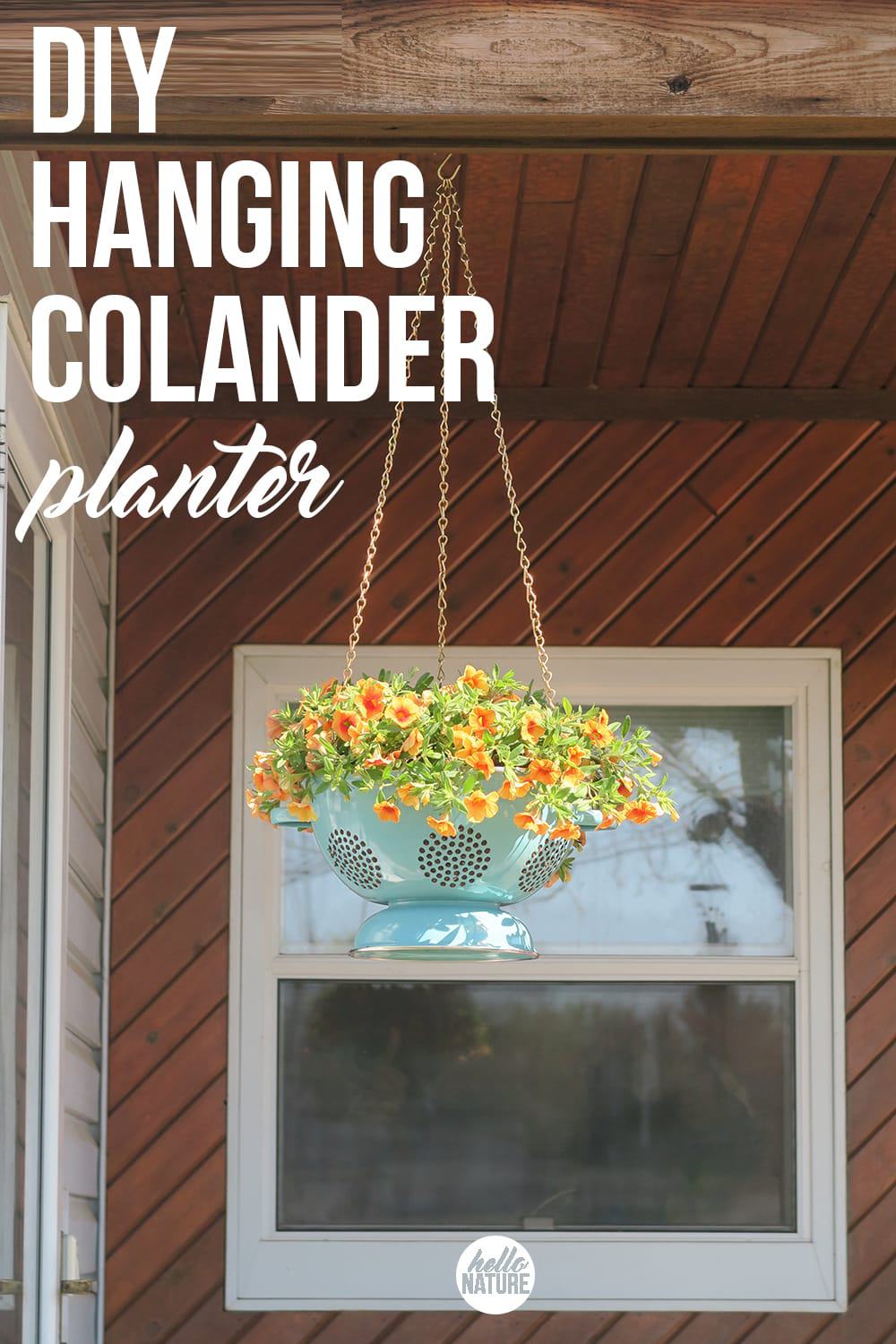 Ever wondered how to make recycled DIY planters? This is the project for you! We made this as a super simple Mother's Day gift using a colander and a chain hanging kit filled with flowers from our local greenhouse.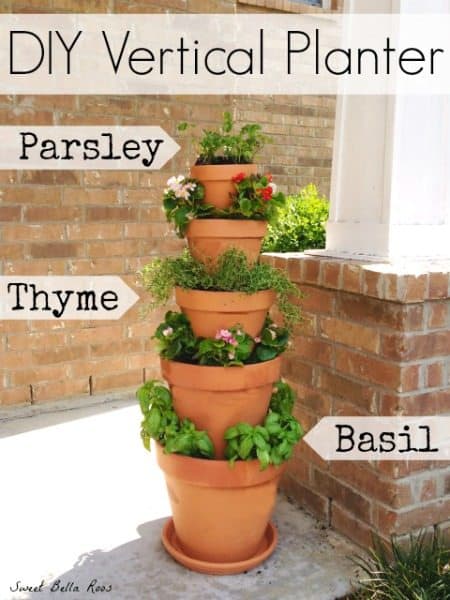 This cheap container gardening idea uses some inexpensive terracotta pots stacked on top of each other to grow versatile herbs for your kitchen. You could even bring this inside for year round herbs.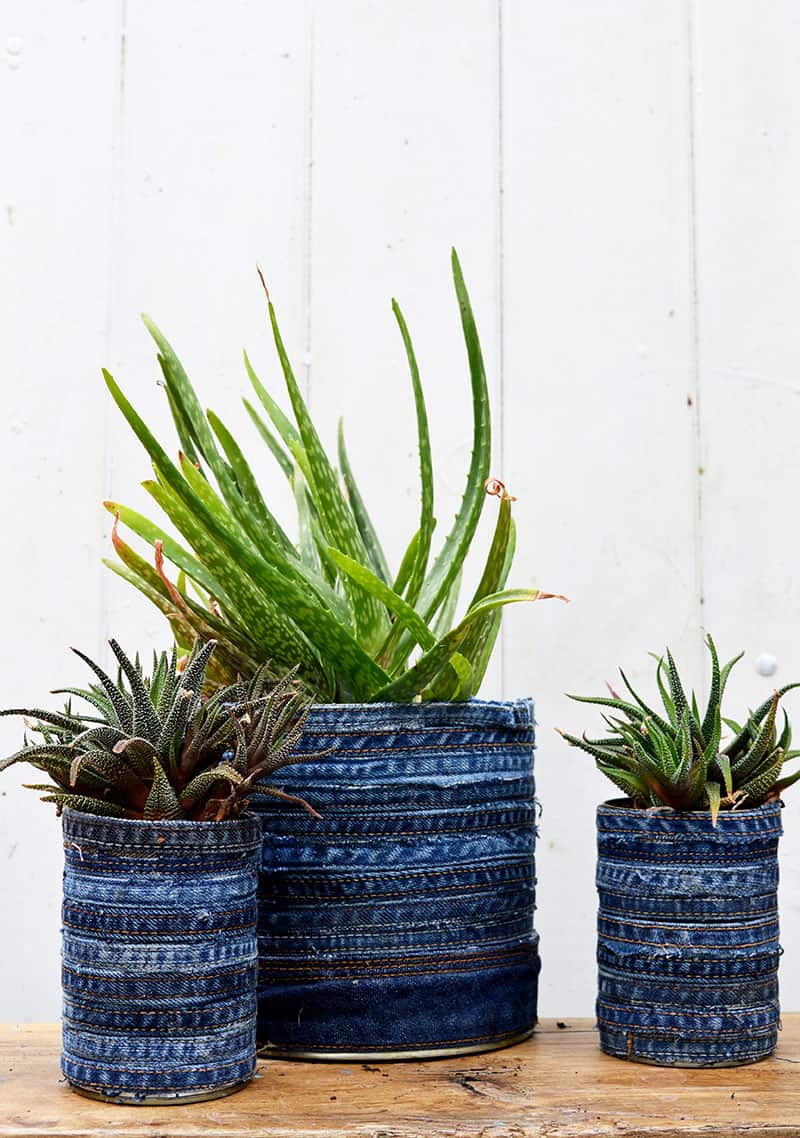 Looking to make an upcycled garden project from junk? Grab an old pair of jeans and wrap a piece around an old can to make a stylish planter for your deck or porch.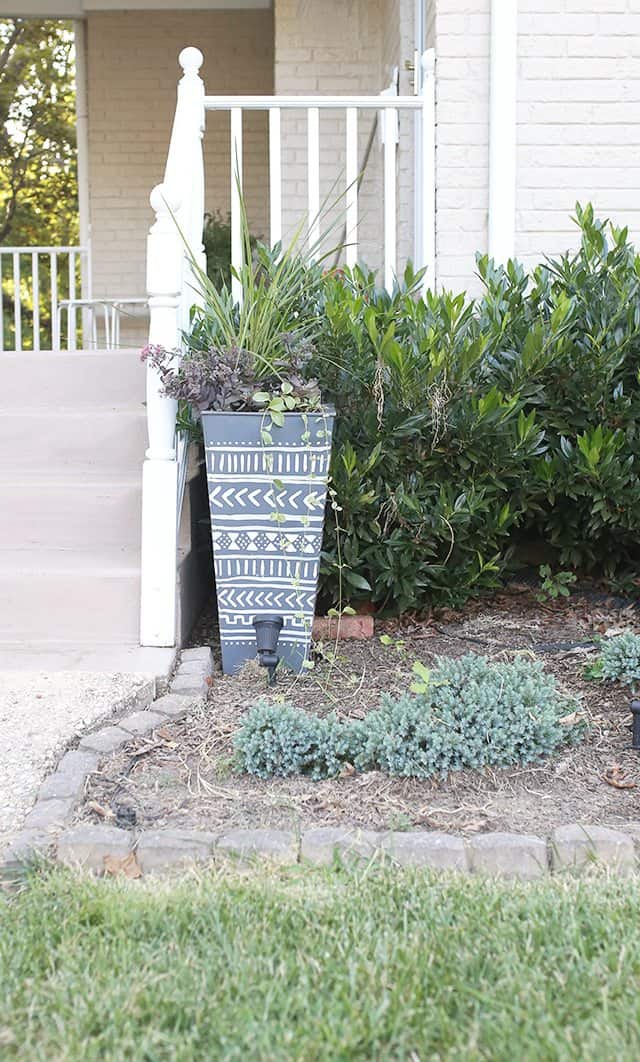 This is a super creative idea for plant containers. You can spruce up any size old planter with this unique mud cloth pattern.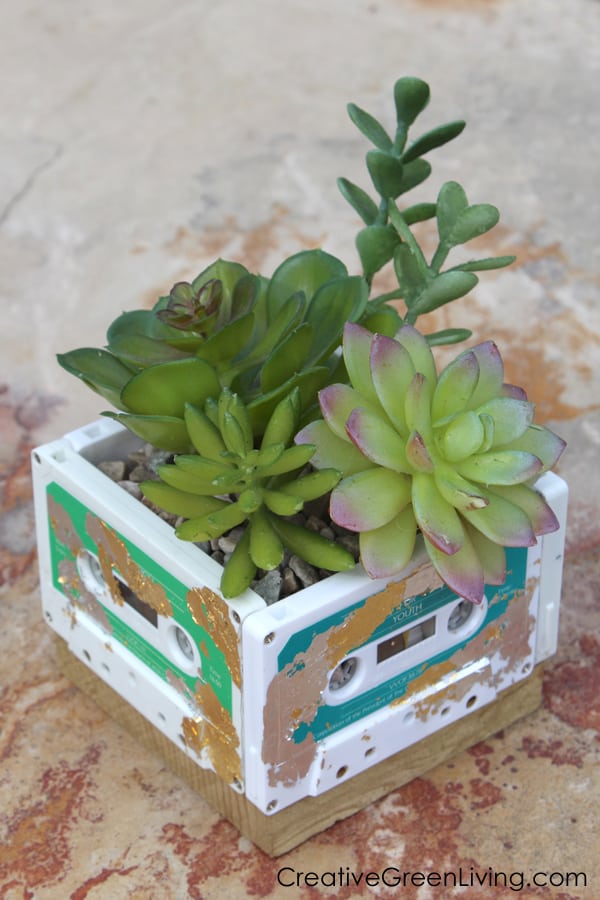 This is another awesome upcycled garden project from junk. You can find old cassettes at home, garage sales, and most thrift stores. Using upcycled cassettes, you can make an awesome DIY planter for succulents.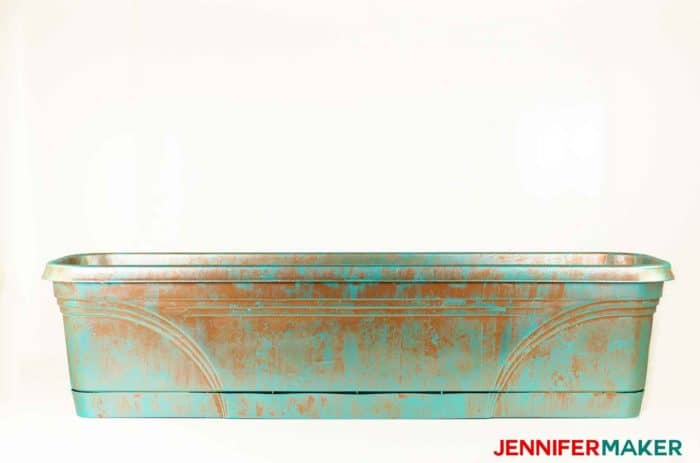 Let's be honest. Copper is expensive. But this cheap container gardening idea has got you covered. Using a plastic planter you can mimic the classic copper patina look at a fraction of the price.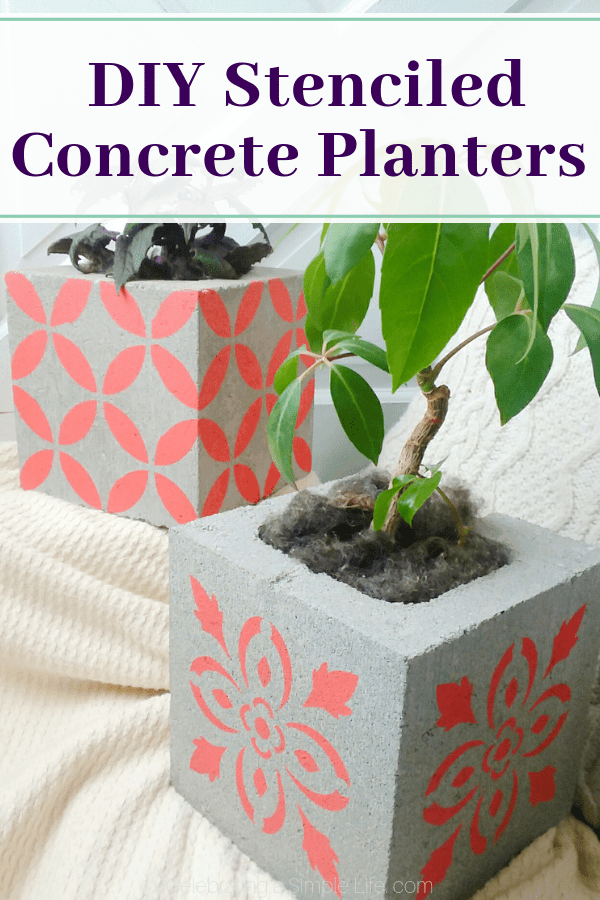 Concrete blocks are super cheap at most hardware stores. Or you may even have some already. Elevate their look with these amazing concrete DIY planters.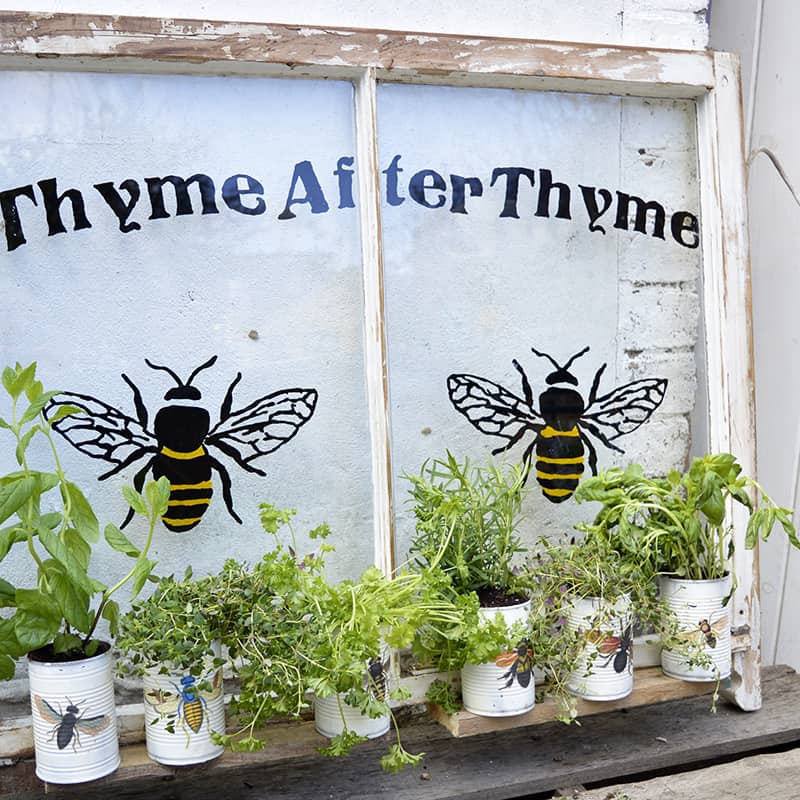 One of my favorite places to shop is the Habitat for Humanity Restore. It is a great place to find gently used building materials and support a great cause. This upcycled garden project from junk uses old windows and cans to create a stunning look for your garden.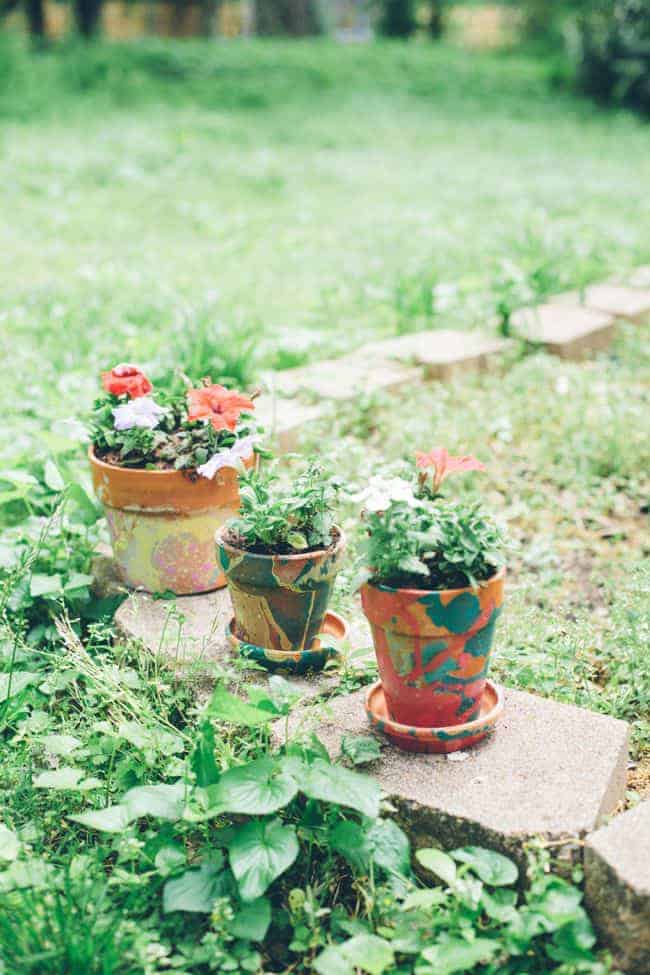 These DIY mini planters are a great way to add appeal to your garden with some terracotta pots and old nail polish.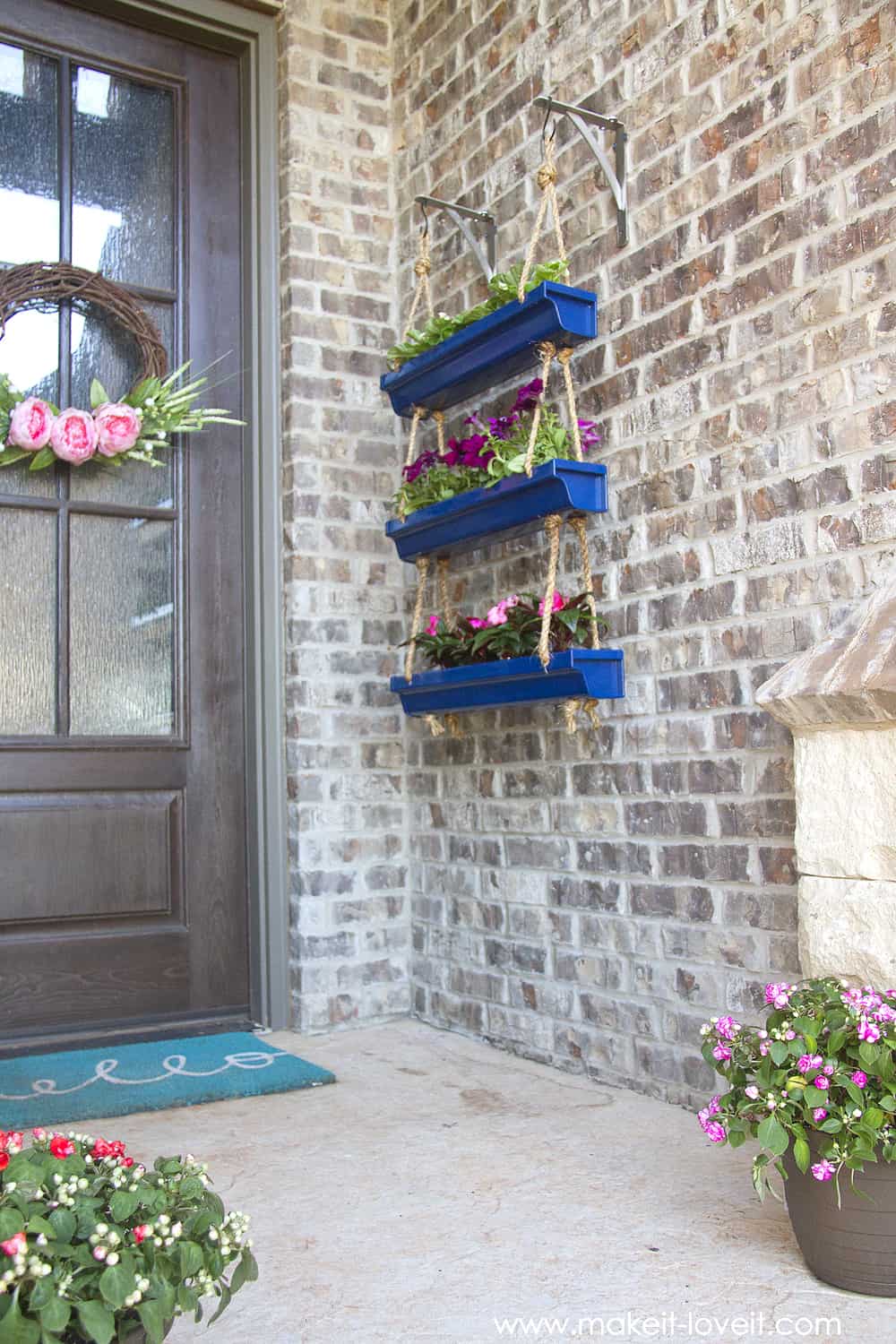 We had one of our gutters come down during a storm this winter and I just recycled it. I wish I would have kept it to make this rain gutter recycled DIY planter.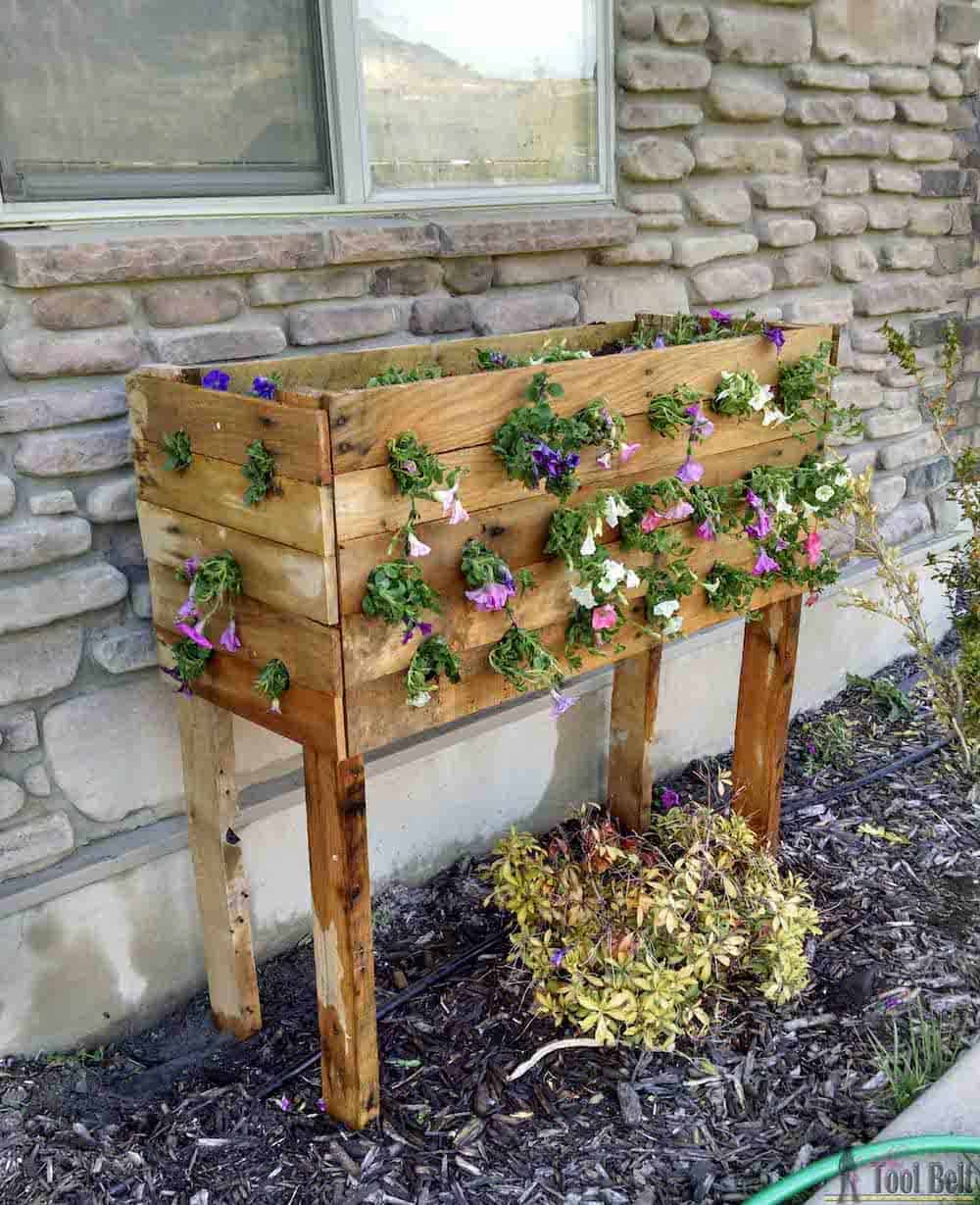 If you're looking for DIY large planter boxes, this is a project for you. This is definitely a cheap garden container idea because it uses wood form an old pallet.
If you're looking for free or cheap pallets, there are a ton of options available. Local hardware or grocery stores tend to sell or give away old pallets. Just ask the manager!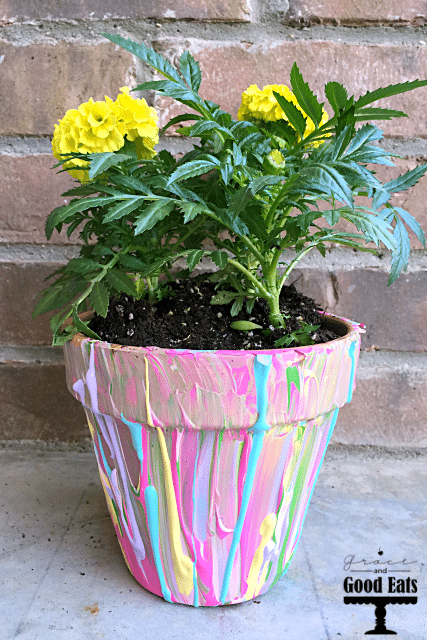 I love this unique garden container idea because it is so simple. It reminds me of making a drip cake but with paint and a terracotta pot instead.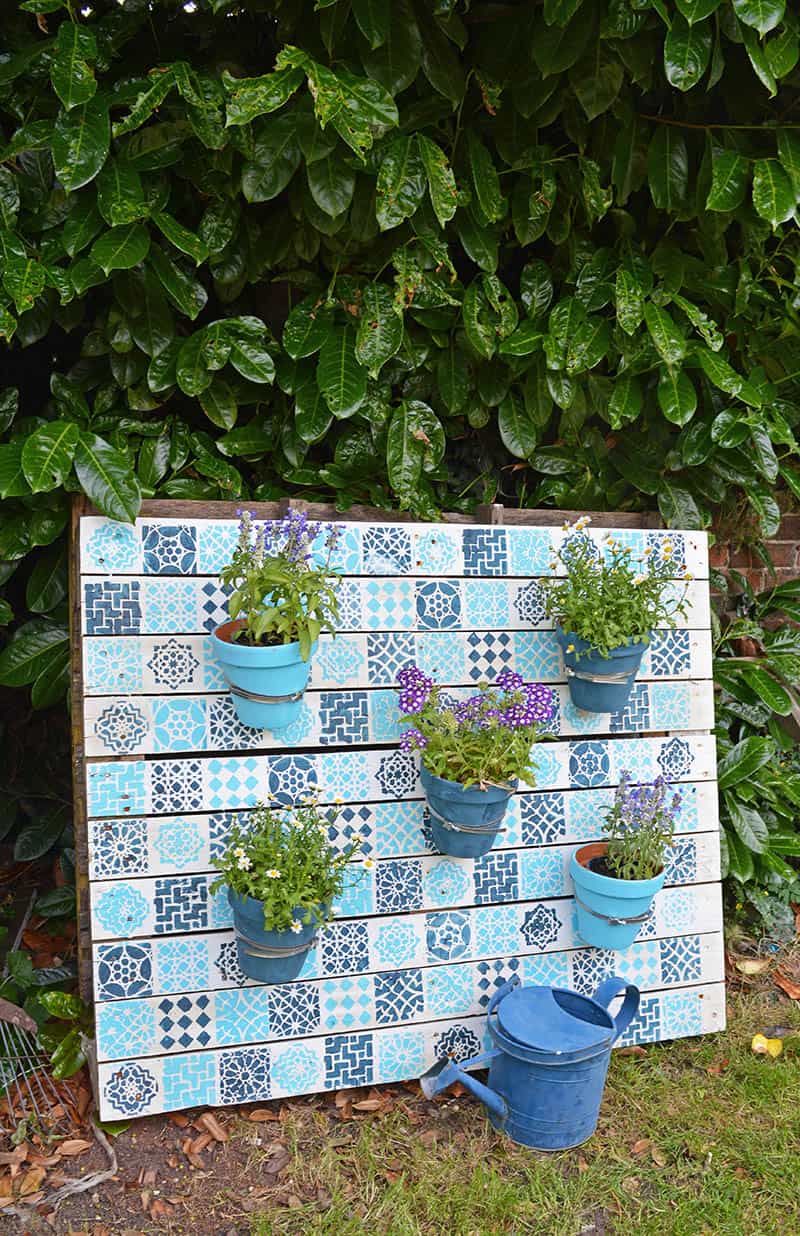 This is a fun recycled art project. There are so many uses for old pallets. I love all the different patterns available with this Moroccan Tile Stencil. Don't forget the terracotta pots.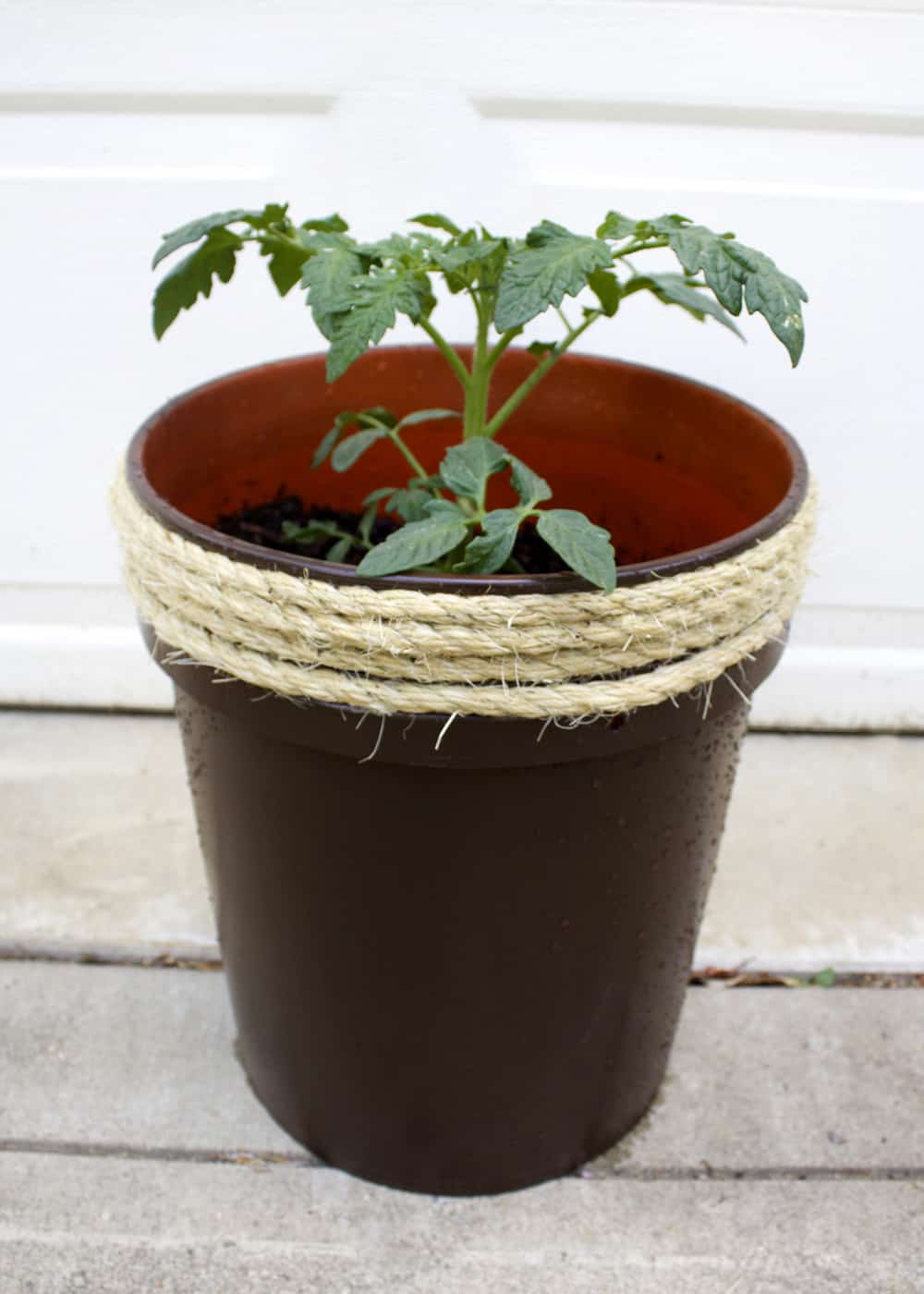 Confession time. I have about 50 old 5 gallon buckets on hand from our Gnarly Whale work. I now have a really awesome use for them. All you need is some Sisal Rope and a bucket. This is definitely a cheap container gardening idea.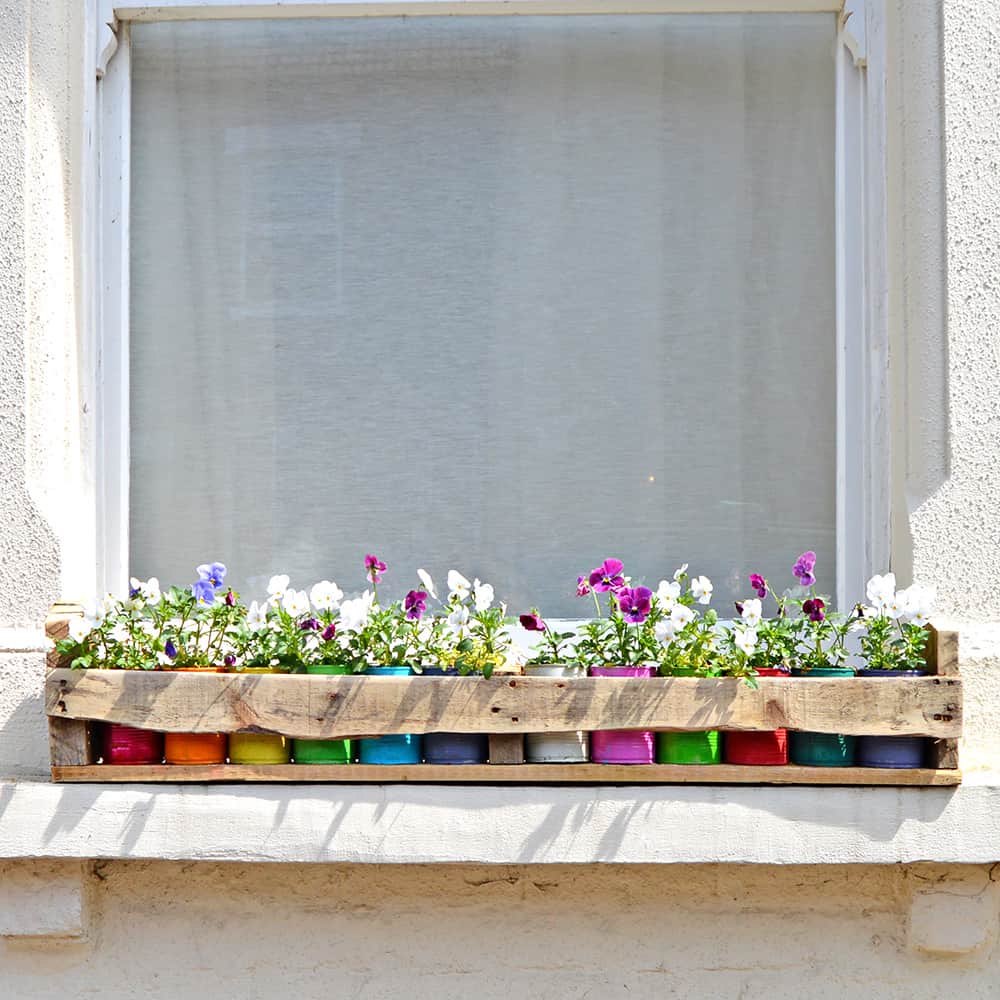 Yet another creative idea for plant containers. This DIY project uses old tin cans and a pallet.
I hope you found these creative ideas for plant containers inspiring. What are your favorite unique container gardening ideas?
You Might Also Like
If you want to remember these creative DIY planter ideas, please pin them to your favorite Pinterest board!