Trying to decide if cosleeping with your newborn is right for you? Or maybe even cosleeping with your toddler? These cosleeping products will make your life easier and help you conquer bedtime.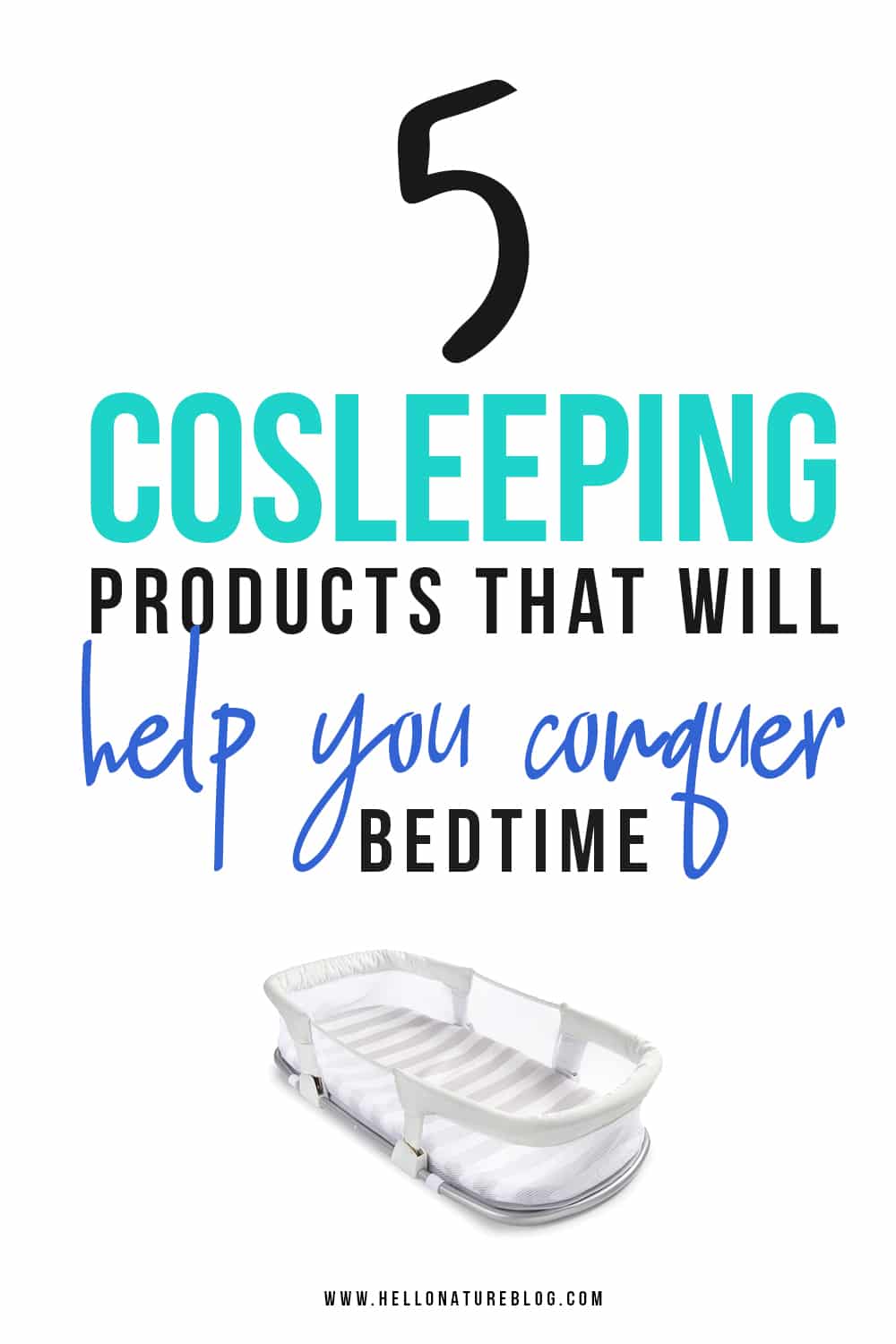 It didn't take long after we brought Lily home for us to realize cosleeping was for us.
No one was sleeping. The crying felt unbearable. And all Lily wanted to do was snuggle up to me and doze off to sleep. It's all I wanted to do, too.
My aching body craved our bed. It craved normalcy and sleep. It craved something that would make me feel human again.
And cosleeping, with all of it's benefits, was that thing.
I don't know when our cosleeping journey will come to an end, but I'll treasure these moments forever. Even when I'm getting woken up to a foot in the face or an elbow in the rib, I know that one day – this will just be a blissful memory.
Cosleeping with a toddler has plenty of ups and down, but there are cosleeping products that have made (and still do make) our lives easier and safer.
5 Cosleeping Products You'll Love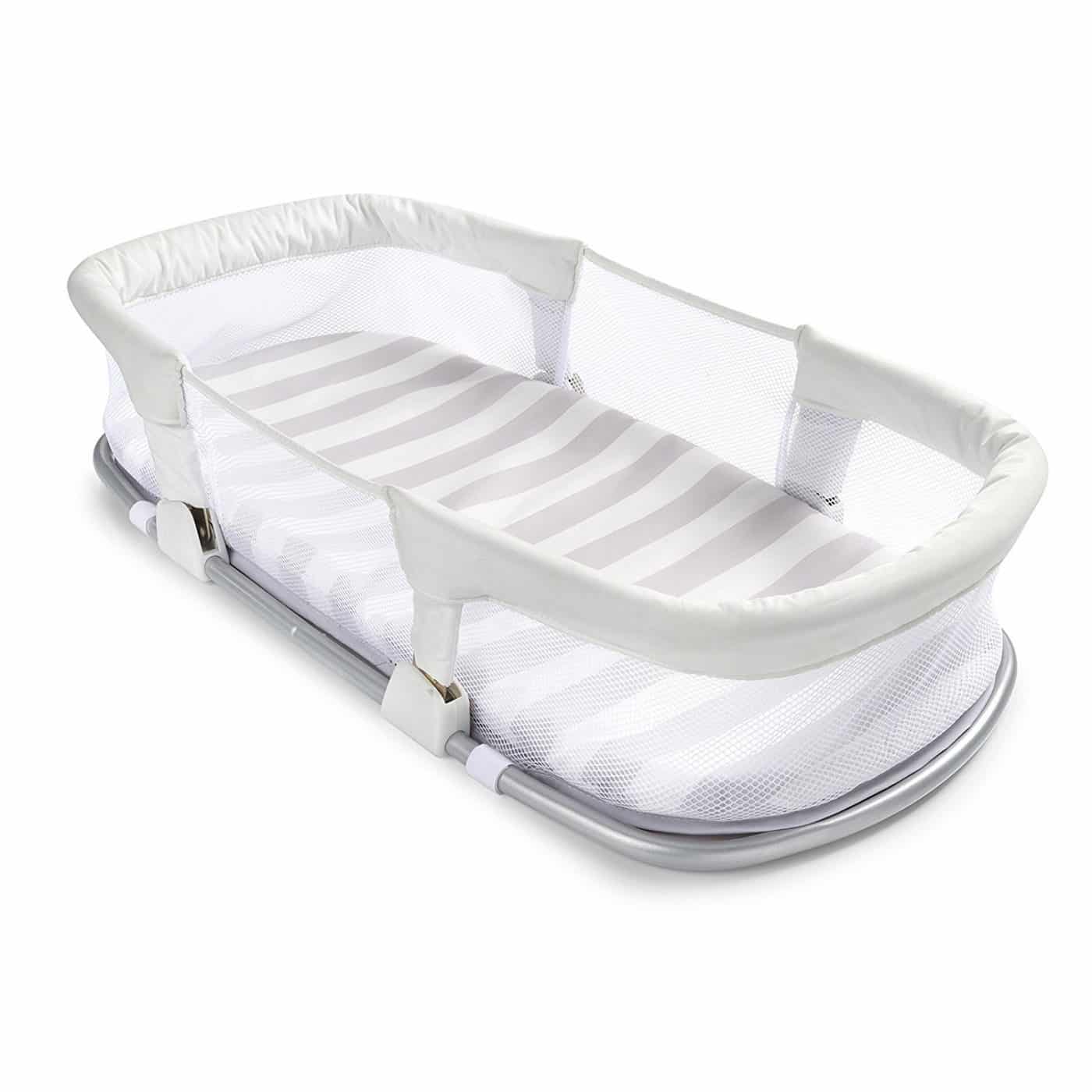 This was the first baby cosleeper we got. It was the perfect newborn cosleeper. The mesh sides provided a clear view of your little one and help prevent overheating. It was sturdy with it's metal frame and had a soft bottom for her to lay on.
One of my favorite features about this cosleeper is that it folded flat for travel and space saving. It went outside with us regularly and made for a great bed. It is recommended until baby begins to push up or roll over.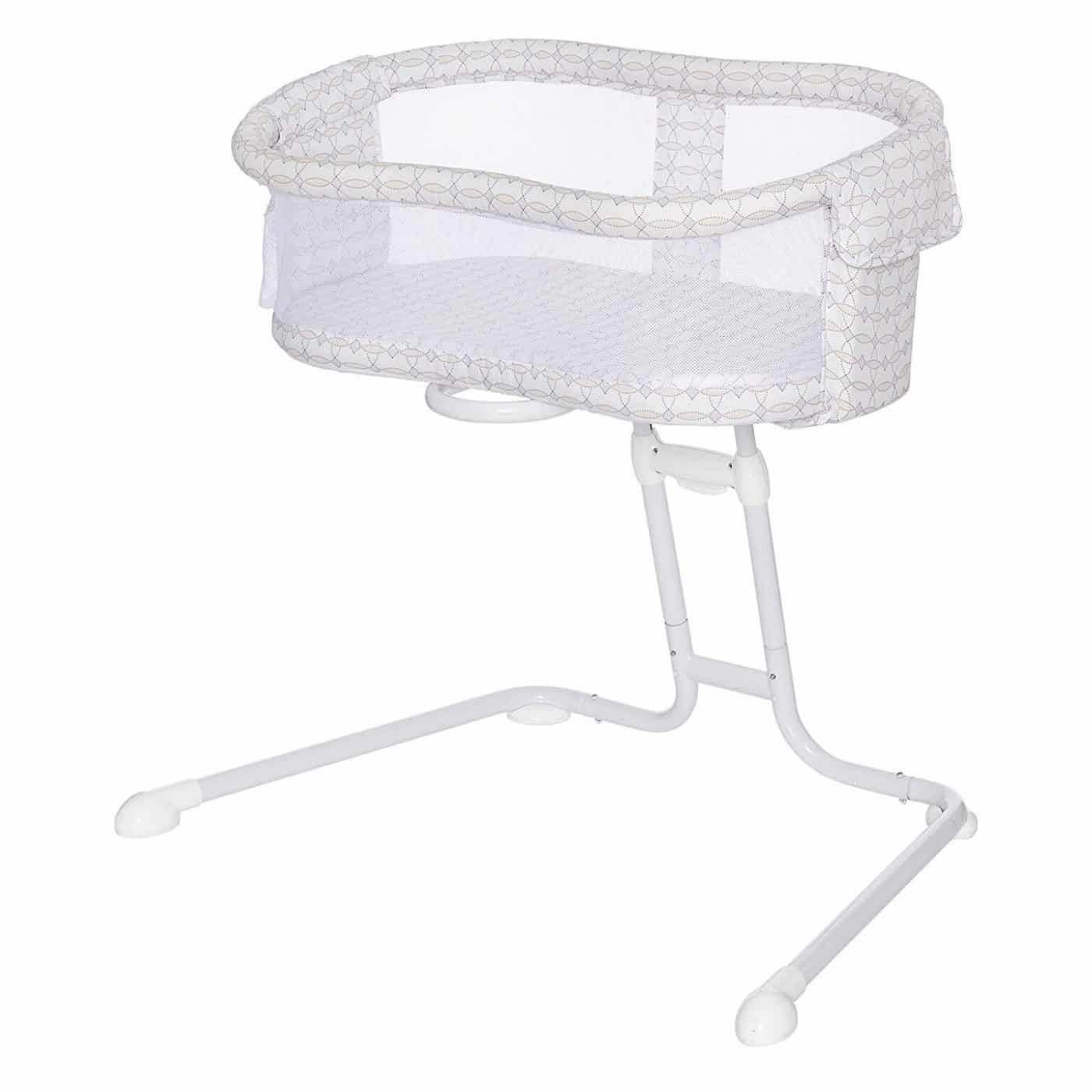 Want to cosleep with your newborn, but not interested in bedsharing? The HALO Bassinest Glide Sleeper is a great option.
The base of this newborn cosleeper bassinet adjusts to fit most beds and will glide across the floor for your to move your baby closer. With a storage pocket for essentials and side walls that can be lowered for ease of use, it's great for easily tending to your little one.
Recommended for babies up to 20 pounds. Use should be discontinued when infant shows signs of pulling up, rolling over, pushing up to kneeling position.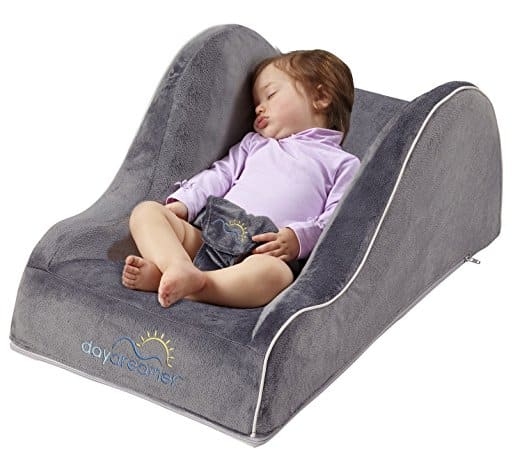 If your little one suffers from acid reflux or GERD, this 4-1 cosleeper could be your bedtime savior.
It's covered in soft, breathable (moisture-wicking) material and is incredibly versatile. It can be used for sleeping, lounging, feeding and traveling. It's a great option for trying to get things done around the house with your little one close by and then transferring it to the bedroom for cosleeping.

Once your little one is older, a cosleeper may not be necessary. Depending on how your bed is setup, rails may be a better option for safe cosleeping.
It has a great HideAway feature that you can use to just tuck it between the mattress so it's out of site. It's 54″ long and 20″ tall. Super easy to install (no tools required) and making the bed isn't much harder because of it.
While the listing states that it's good for beds up to queen-size, we currently use it with a king sized bed. We just pushed it up the top of the bed and the feet are without a rail. The other side of our bed is against the wall and our little girl sleeps between me and the wall. The rail is merely there as a precaution for us right now.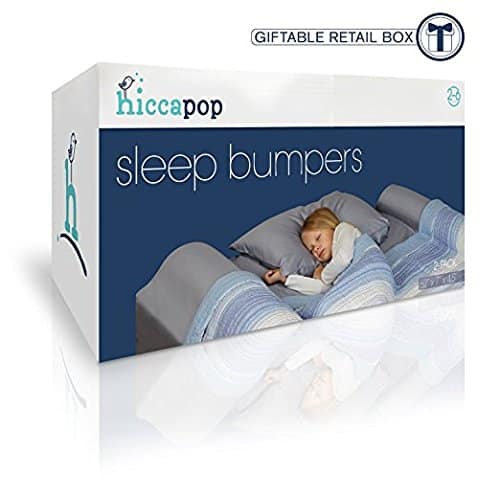 Foam bed bumpers are a great alternative to the railing and are much easier to bring on the go. They simply slide under the fitted sheet and help protect your child from easily rolling out of bed. Easily used to separate individuals in bed as well.
The cover is water resistant and machine washable. Recommended for older babies and kids who are past the infant stage. Not recommended for use on top bunks or loft beds.
---
Do you have cosleeping products that you'd recommend? Please share them in the comments!
PIN ME↓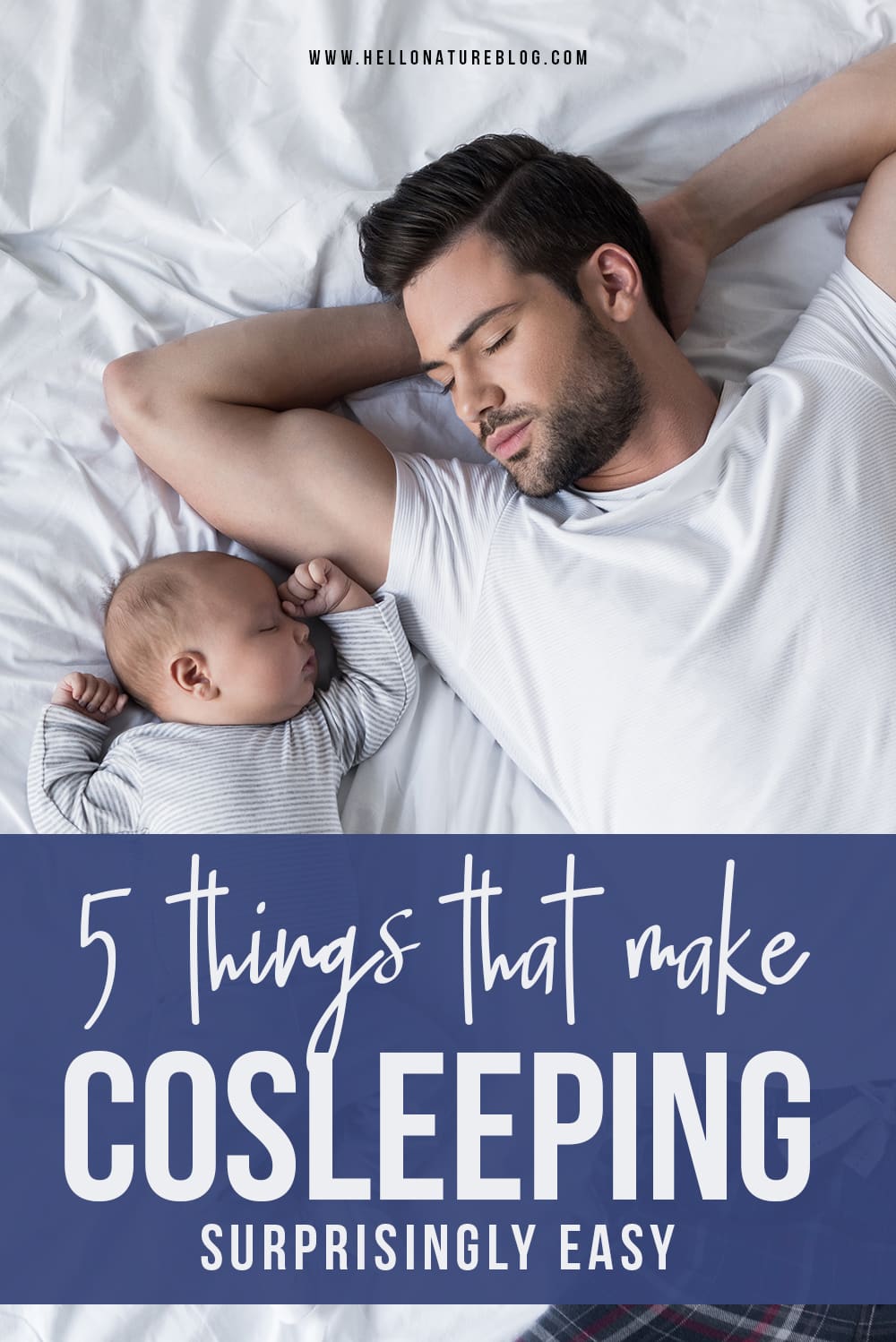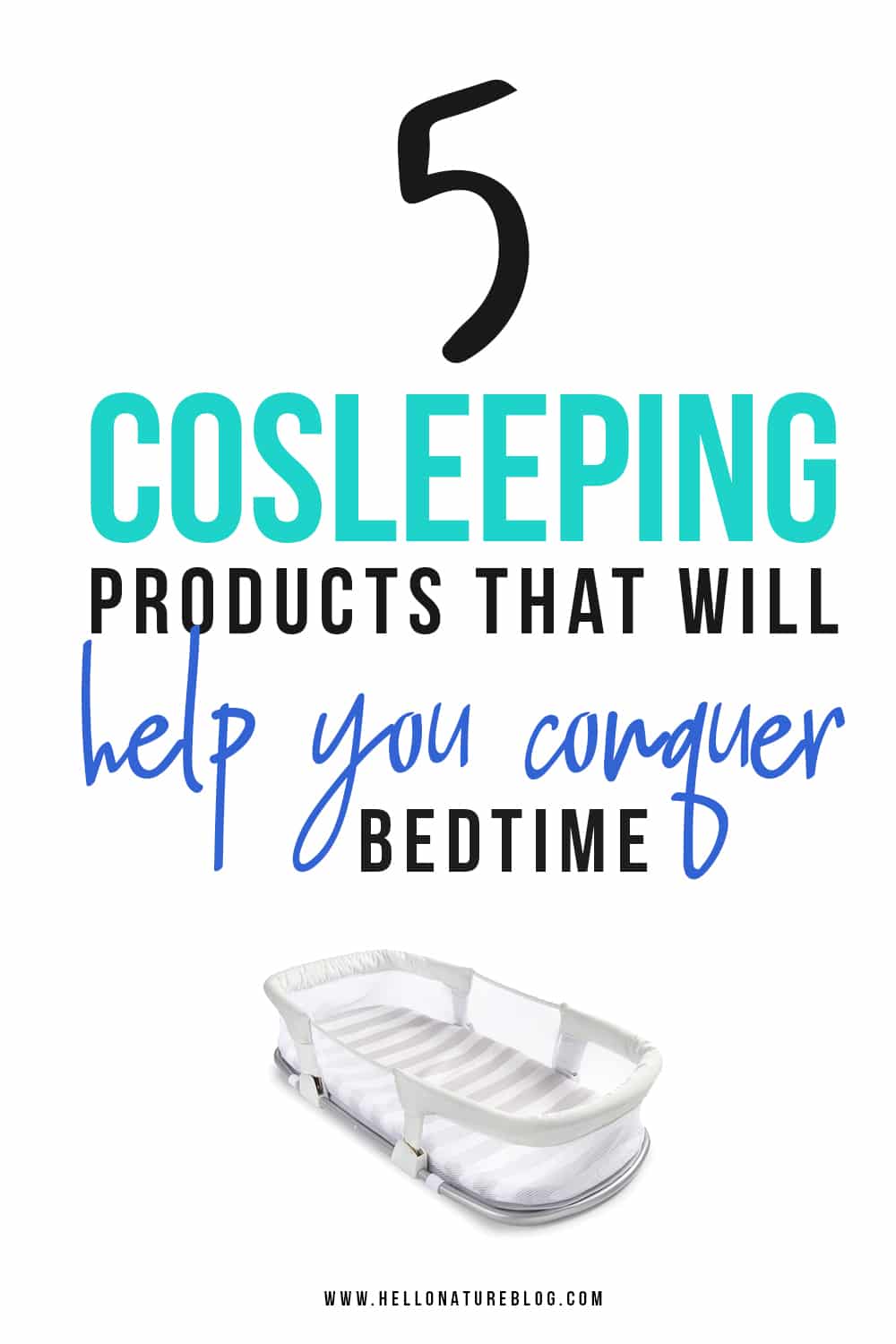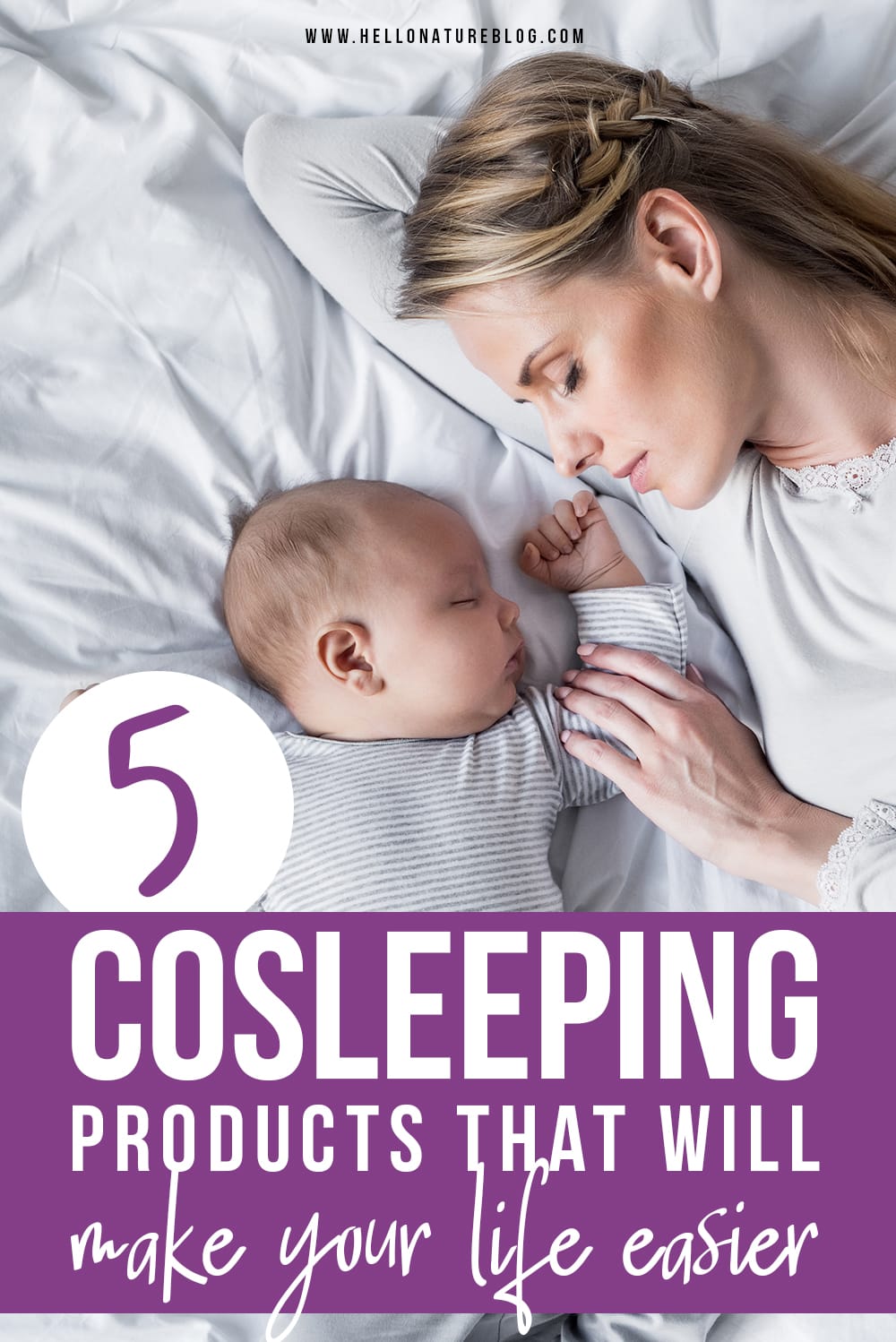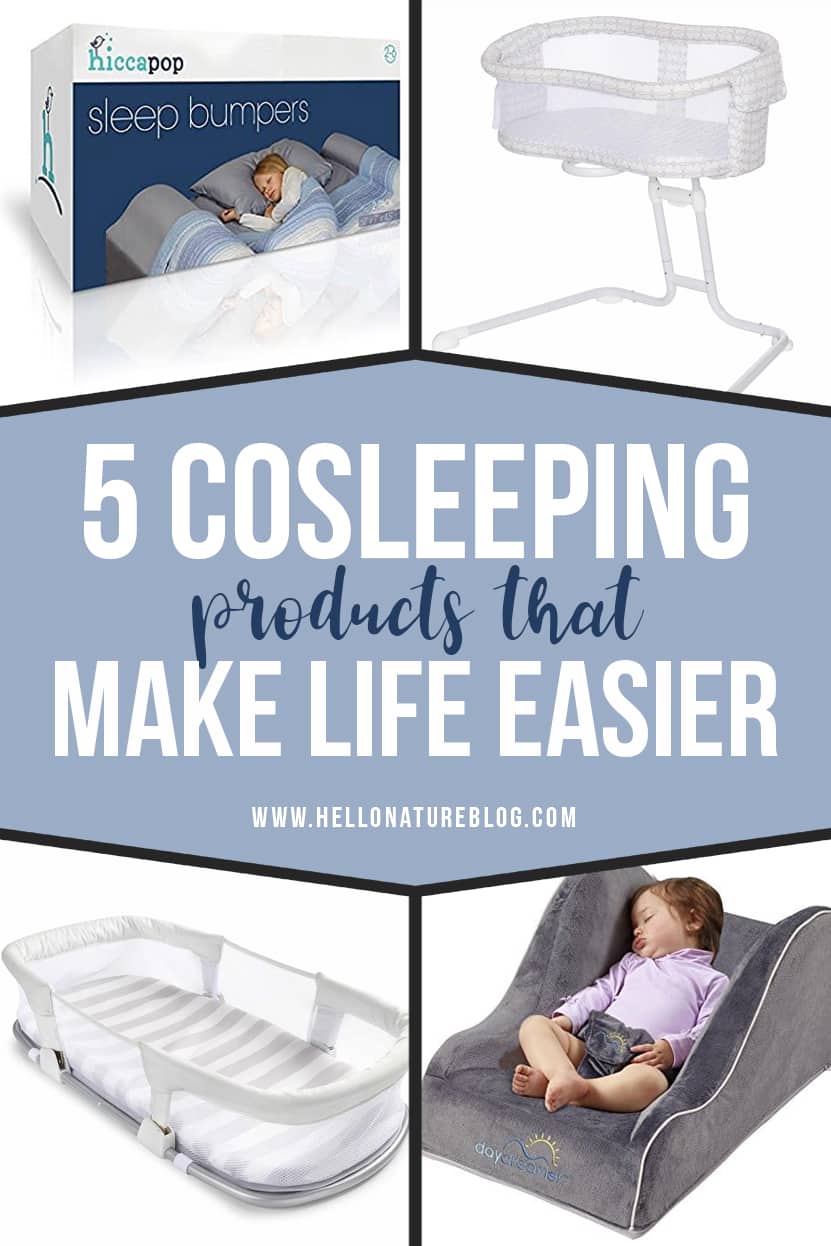 You might also like: