Give your tiny human some relief with the best baby teething products on Amazon. Get everything you need without leaving home or your little one.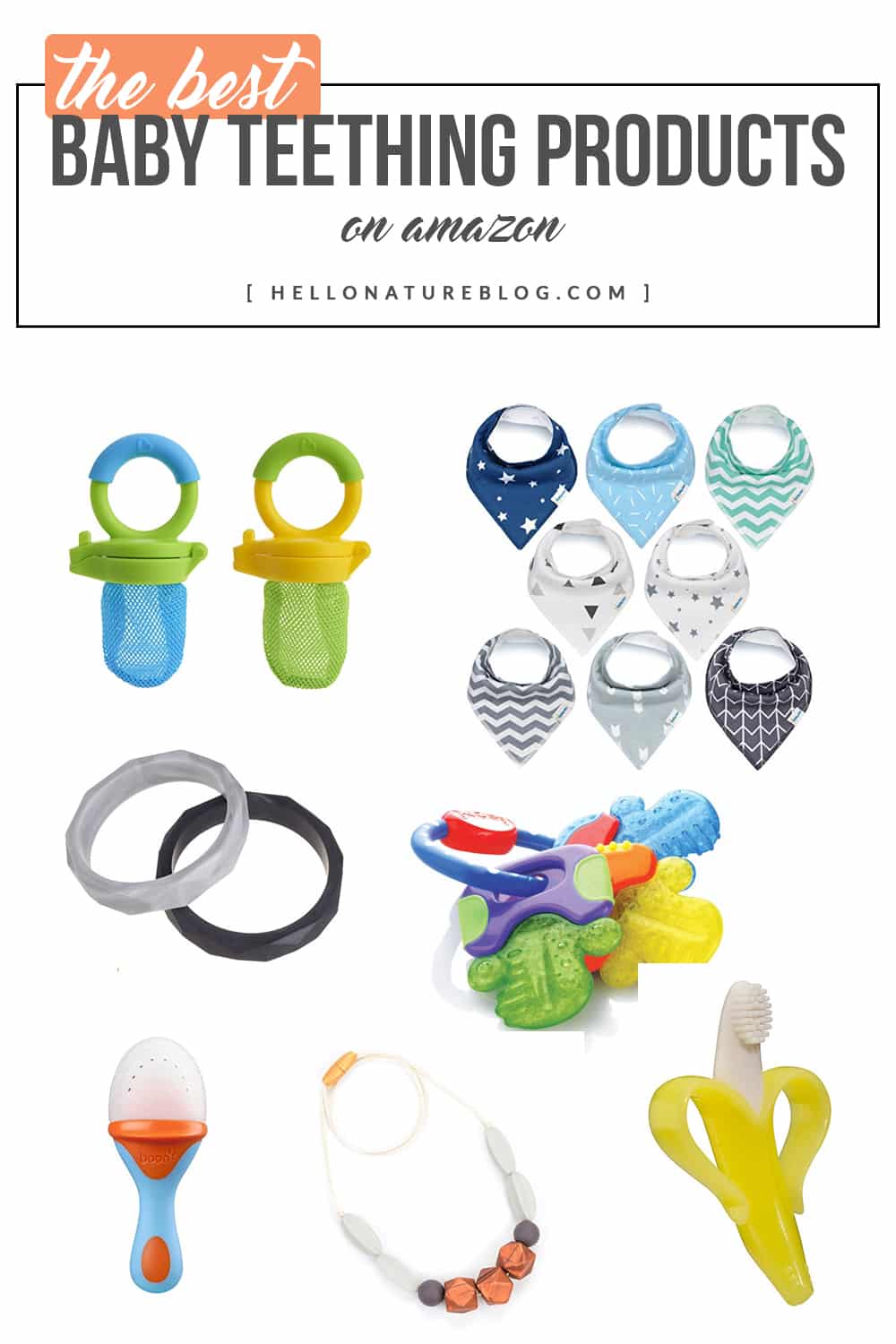 Remember how I talked about our Baby Beach Must Haves? I raved about how much we love Amazon Prime in this house and here's another reason why: teething.
Lily's first two teeth popped through and we got through it on vacation. She had enough distractions that it went pretty smoothly. Now we're waiting on the top two to break through at home and I loathe how uncomfortable it is for her. But we found some things to help us!
So here are our best baby teething products on Amazon.
Best Baby Teething Products
Boon Pulp Silicone Feeder: These things are SO awesome. We're doing baby led weaning so these were a must, but for teething, these are equally amazing. Just pop in some frozen food or cold fruits and she's a happy camper.
Teething Necklace: There are a ton of options out there for teething necklaces. I chose this one because of it's price, style, and the beads. It has hard, cushy and soft beads so she has tons of different textures to chew on. It's also free from BPA, Pthalate, Lead, Latex, PVC and other toxins
Geometric Teething Bracelet: These 100% food grade silicone unisex style bracelets are perfect for moms and dads. Perfect for the baby that likes to chew on watches ;)
Baby Bandana Drool Bibs: Bibs! Bibs, bibs, bibs, and even more bibs. These bandana drool bibs, or bibdanas, are the perfect option. They soak up a lot of drool and make face/chine wiping extra easy. Plus they're super cute.
Nuby Icybite Hard/Soft Teething Keys: We love keeping these in the refrigerator and pulling them out when she's a little irritable from the pain. The coldness and the different textures help keep her distracted for a bit!
Baby Banana Infant Training Toothbrush and Teether: This USA made toothbrush is freezer safe, dishwasher safe and super fun for little ones to gnaw on when they're teething.
Fresh Food Feeder: While we use the Boon Pulp for fruits for the most part, these Fresh Food Feeders are perfect for all kinds of foods. Meats, fruits, veggies. They also prevent choking on large chunks of food.
---
That's it! If I have to pick my all time best baby teething products that we've used, it's probably the Baby Bibdanas or the Teething Necklace. But all of these products are great!
I want to know: What do you think the best baby teething products are?