Looking for a great option to treat yo self or someone else to an amazing experience? Give the gift of Tinggly and make someone's day! And then be sure to check out this Chicago Pizza Tour because it was ahhhmazing!
Thank you to Tinggly for kindly sponsoring this post. All opinions are 100% honest & completely my own.
When Ashley and I first met, we immediately bonded over 3 passions we share: food, travel, and getting the best deal we could find. We spent hours discussing local farmers markets and trips around the country. I'm pretty sure we even started planning a trip to California within days of our 1st date.
Nine years later we're still passionate about all three.
Now that we have Lily, we want to make sure our experiences are even better. That's where our favorite experience site Tinggly comes in. Tinggly is an awesome place where you can give the gift of an experience for any occasion. And you can treat yo self to one just for you!
Tinggly has hundreds of experience options available. Want to see where some of your favorite movie scenes were filmed in Atlanta? Want to go zip lining in Denver? How about a private surf lesson in San Diego? Want to go all out? Fly to the edge of space in Russia! Tinggly has you covered for everything!
Tinggly offers 4 levels of experiences: Essential, Premium, Ultimate, and Bucket List. The first 3 offer hundreds of experiences around the globe at specific price points. Essential is $79. Premium is $119. And Ultimate is $279. Each level offers hundreds of experience in the United States and across the world.
One of the best features of Tinggly is you don't have to pick the experience right away. All you do is pick the level of experience. You then have 2 years to book your experience. Give the gift of Tinggly to someone for their birthday, anniversary, or holiday. You choose the level and they choose their experience!
We recently brought the gift of Tinggly with us when we took Lily on her first trip to Chicago.
We chose to go on a Chicago Pizza Tour. Booking was a breeze and the vouchers told us where to go and when. SO easy!
Ashley and I have always loved Chicago deep dish pizza, but this tour blew us away. They only go to locally owned pizzerias. No national chains on this tour!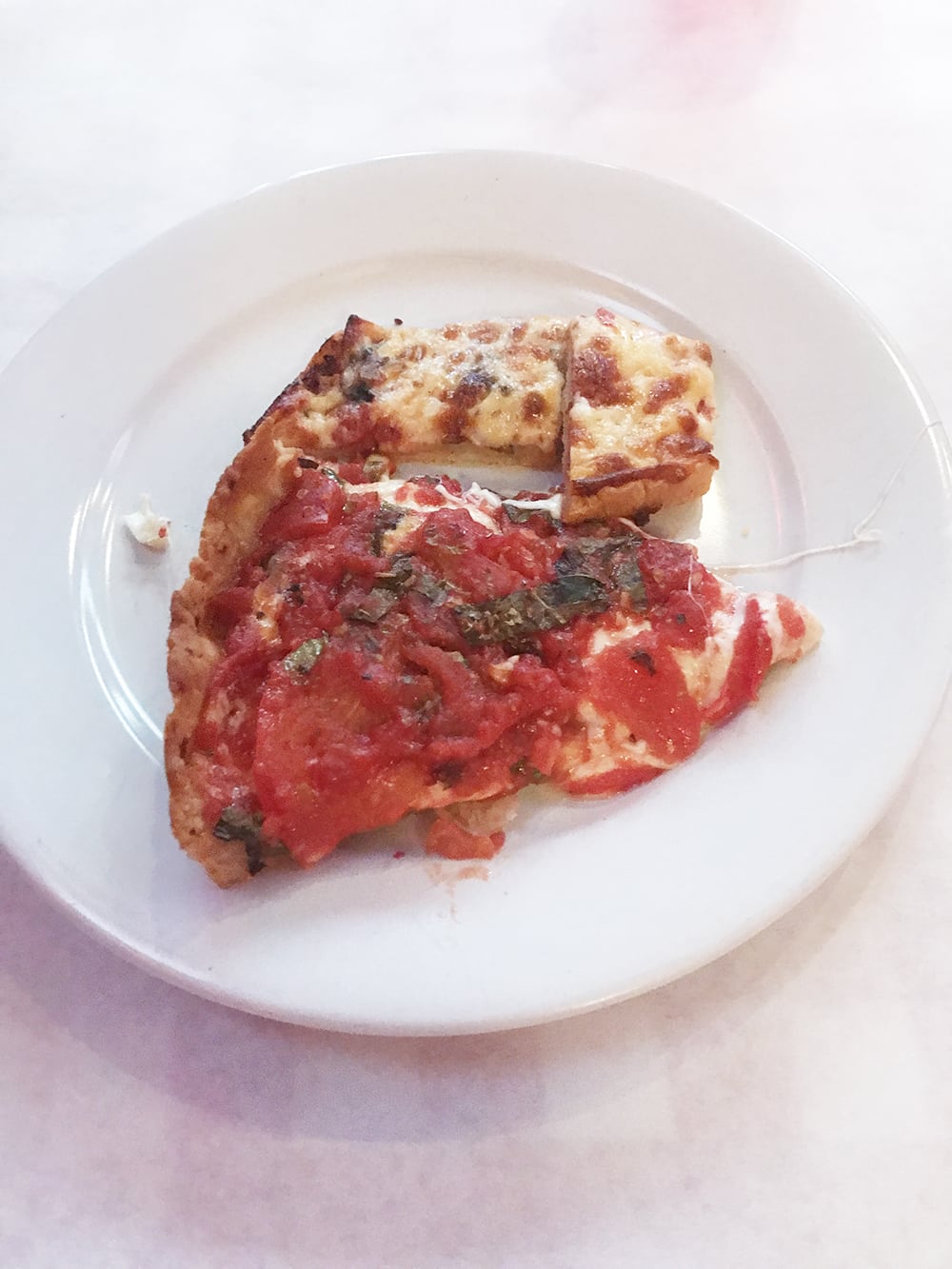 We started out at Pizano's near Michigan Ave in downtown. We got to try deep dish and tavern style. Hands down the best deep dish I've ever had!
Super interesting fact: most native Chicagoans only have deep dish a few times a year. The vast majority of pizza ordered in Chicago is tavern style.
Who knew!?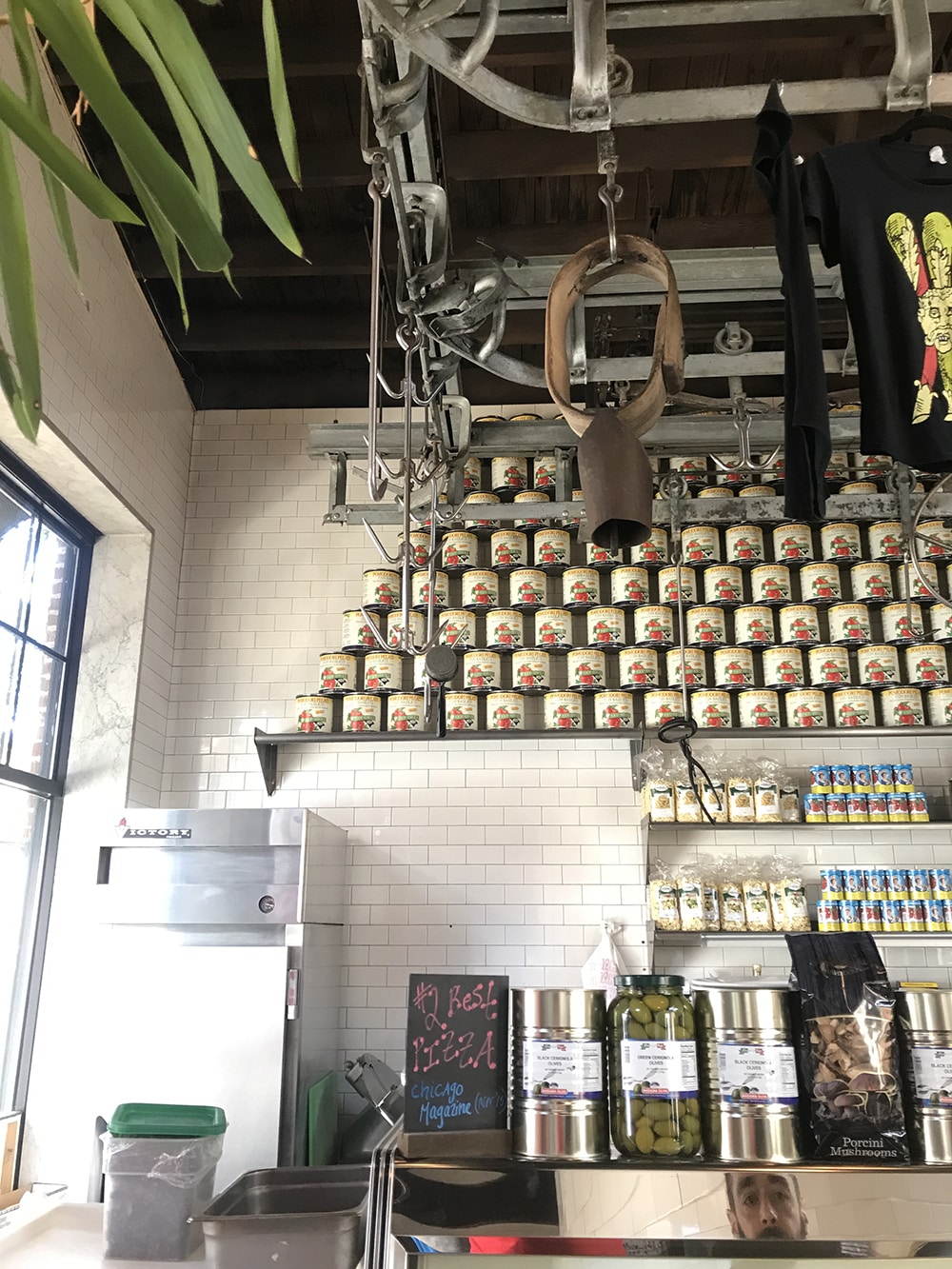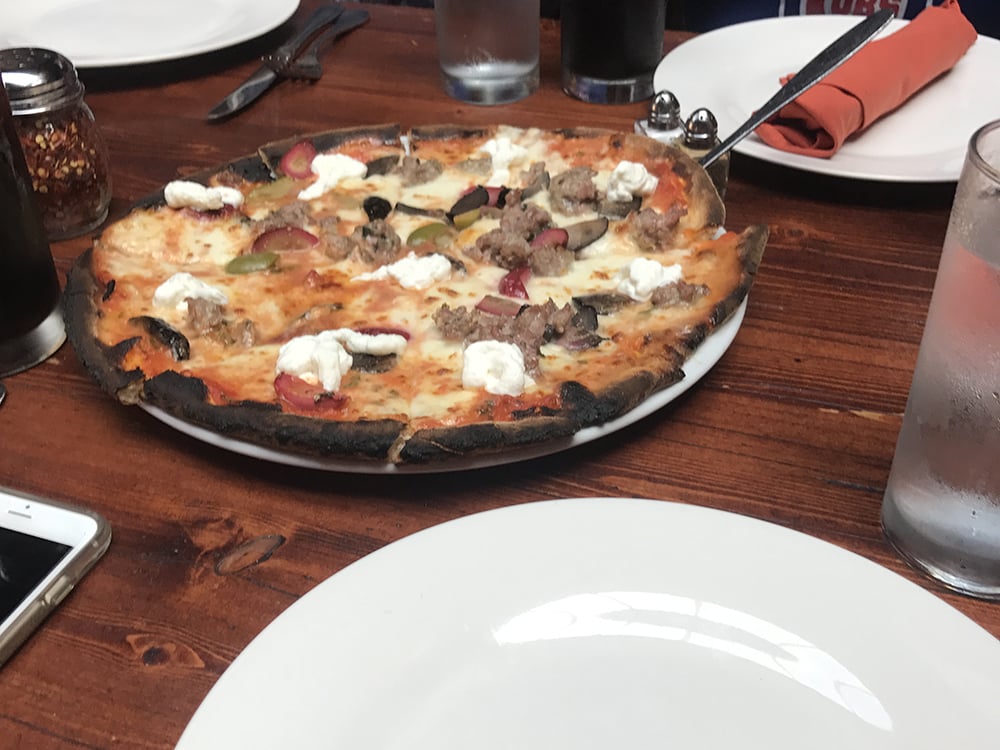 Next we got on our coach mini-bus to our next stop. Our guide used to be a city tour guide so we got both a city tour and pizza tour in one. Our next stop was Macello. They specialize in ultra thin, wood fired pizza. All of their ingredients are imported straight from Italy. They had the most amazing thin crust!
So at this point I'm getting stuffed, but the tour must go on!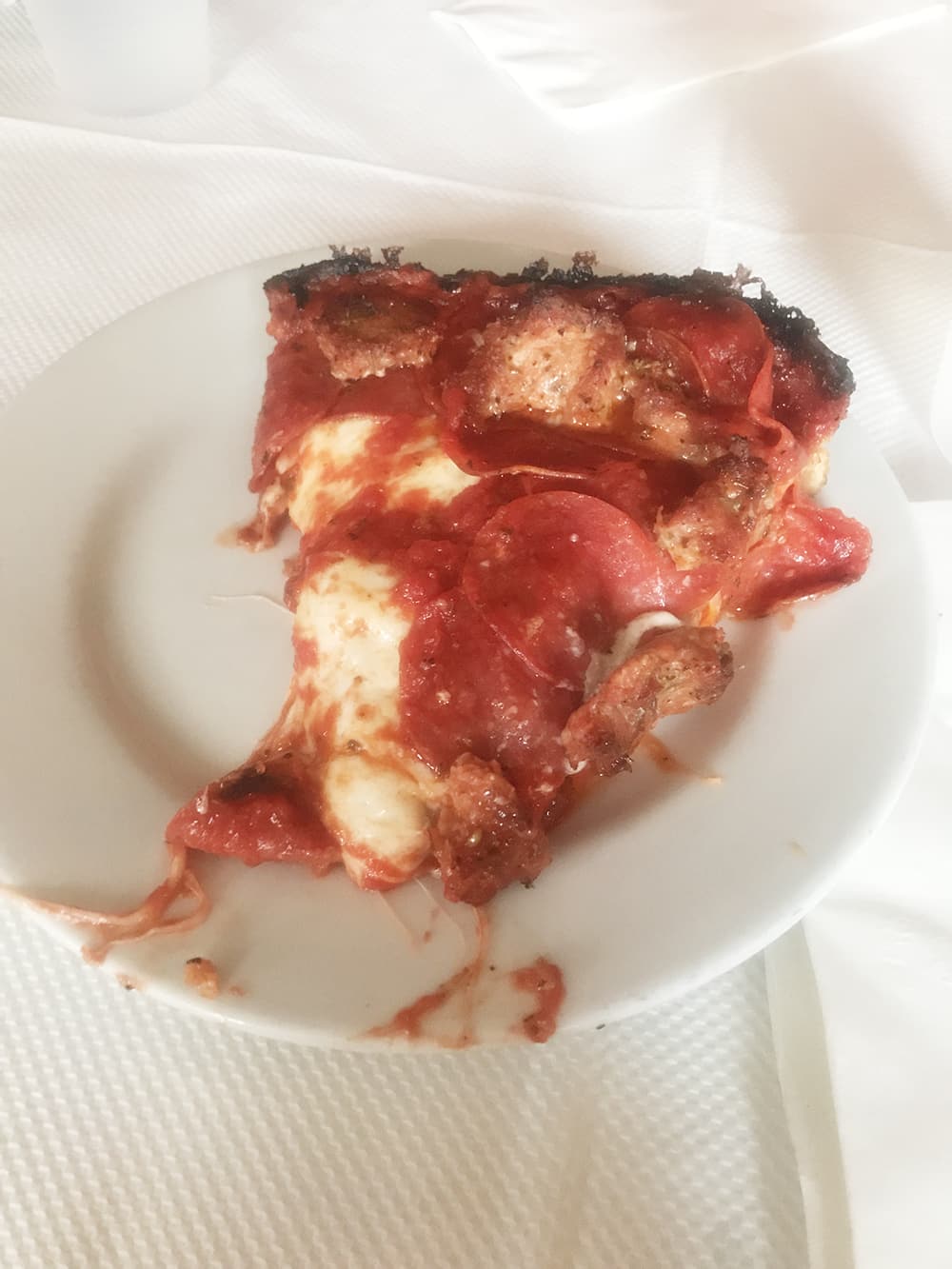 Next up is Pequod's.
They are a pretty famous pizzeria in Chicago. They've been featured on the Food Network multiple times. Our guide said Andrew Zimmerman had been there a few days prior. The burnt cheese caramelized crust was to die for here.
Last up was Flo and Santos.
This was the only Polish/Italian pizzeria I've ever heard of. We had a Chicago Italian Beef pizza and a Polish Sausage and Sauerkraut pizza. Both amazing. But both devoured before we got photos of them. Whoops!
To end the tour, we had a S'mores dessert pizza. This was by far Lily's favorite, evidenced by the chocolate all over her face.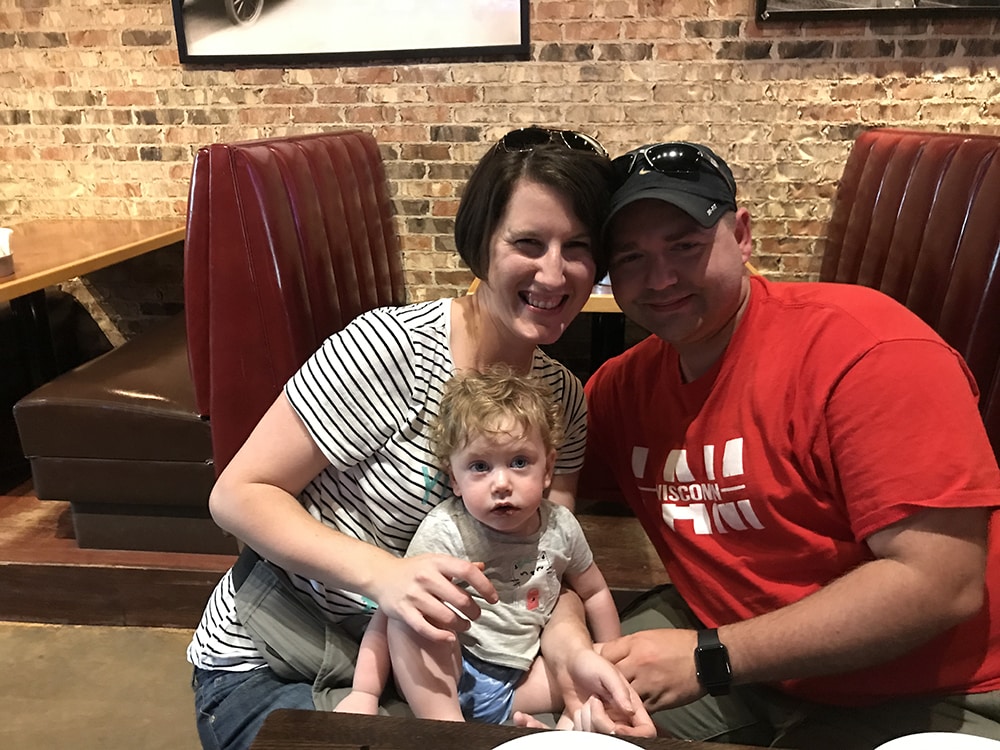 It was an awesome afternoon, filled with knowledge and delicious food. We barely had any dinner we were so stuffed. Very much so worth the cost of the experience and we would absolutely recommend it to anyone visiting Chicago!
Who would you give the gift of Tinggly to? Have you ever gone on a Chicago pizza tour?
You might also like: