Chicago is by far one of my top cities to visit in the Midwest. It's big, cultured and bustling with things to do no matter what time of the year it is. We've been there in every season and it's always providing something new for us to enjoy when we make the trek down.
We still have so much to explore in Chicago, but we have a few favorites from our trips that I feel are must-dos when you're in the windy city!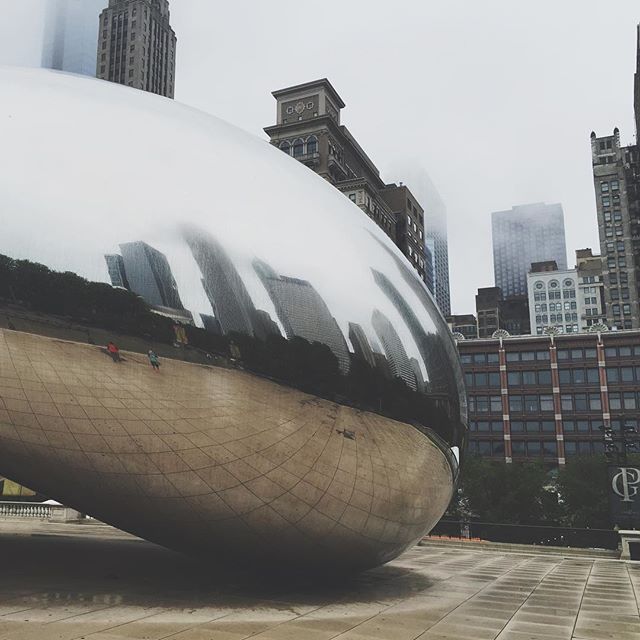 Millenium Park
Millennium Park is one of my favorite ways to spend an afternoon. It's filled with beautiful architecture, integral landscape design, and a plethora of walking paths. It's host to concerts, exhibitions, tours, and other family activities.
Cloud Gate
If you're visiting Millennium Park, you've got to stop by Cloud Gate! Not sure what cloud gate is? It's the giant bean! It's a massive sculpture of stainless steel plates, weighing in at a whopping 110 tons. The 12′ high arch reflects the skyline, the clouds above and images are visitors and the immediate surroundings in a variety of perspectives. It's free, and even on a rainy day – it's the perfect destination for a mid-morning walk.
Museum of Science and Industry
The Museum of Science and Industry brings back tons of childhood memories, especially of their chicken hatching section. It's the largest science museum in the Western Hemisphere and provides 14 acres of hands on exhibits for the whole family to enjoy. Stand before a tornado, climb aboard a WWII German submarine, visit a coal mine, tour an eco-friendly home and SO much more.
Michigan Avenue
If you like shopping, this is pretty much your paradise. They have every kind of store you could think of and have a place for every member of the family. With Christmas around the corner, this is a great place to visit for fantastic deals on your entire gift list! There's also plenty of delicious restaurants along the Magnificent Mile.
City Tours
There are SO many city tours to choose from, most of which I haven't had the luxury of going on. Biking tours, food tours, boat tours, trolley tours – the list is endless! You can explore Chicago in so many ways and discover a ton of hidden gems about this beautiful city in each and every tour.
Wrigley Field
I won't lie – I'm absolutely not a baseball fan. But Wrigley Field is something that I still love seeing. I think it's because of it's age and history, but it's truly a magicifent sight to see when you're in Chicago.
Art Institute of Chicago
If you're looking to be surrounded by beautiful art this is the place to go. With over 300,000 works of art, the Art Institute of Chicago is a must-see in the heart of Chicago. Not only do they have that massive collection of art in their permanent exhibits, but they also host a variety of events and lectures throughout the year as well.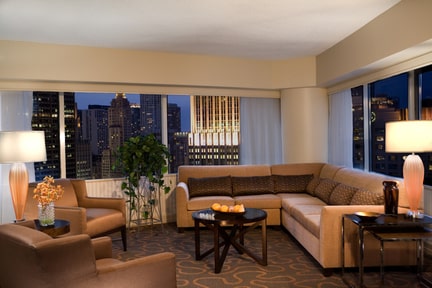 Now if you're in need of a place to stay when you're in Chicago, check out Swissôtel. This beautiful hotel is just steps away from the Magnificent Mile and provides spectacular views from Navy Pier to Millennium Park.
If these views aren't enough, Swissôtel's dining options will be. You'll be able to enjoy breakfast, lunch and dinner at this beautiful hotel in in a variety of restaurants.
Even though I'm a sucker for all food and photography opportunities, there's actually something I love even more about Swissôtel: their passion for vitality. Not only do they provide you with in-room exercise cards and jogging maps for the Swissôtel location you're staying at, but they also provide you with a vitality guide. Essentially, a small guide for the surrounding area where you can uplift your mind, body and soul.
Since I'm prone to indulging a bit more on our trips, I need all the help I can get. These guides, and their passion, are exactly what I need to stay on track with my fitness goals even when we're away from home.
Want to see more of what Swissôtel Chicago is all about? Follow them on social media: Twitter, Facebook + Instagram.
So I've covered my top seven things to do in Chicago and now it's your turn!
what are you top things to do in Chicago?