Our stay was hosted in part by Renaissance Chicago O'Hare Suites Hotel and a media rate was extended for the remainder of the trip. All opinions are my own.
Looking for a hotel near O'Hare? Consider the Renaissance Chicago O'Hare Suites Hotel! See why I'd recommend it and my complete review here.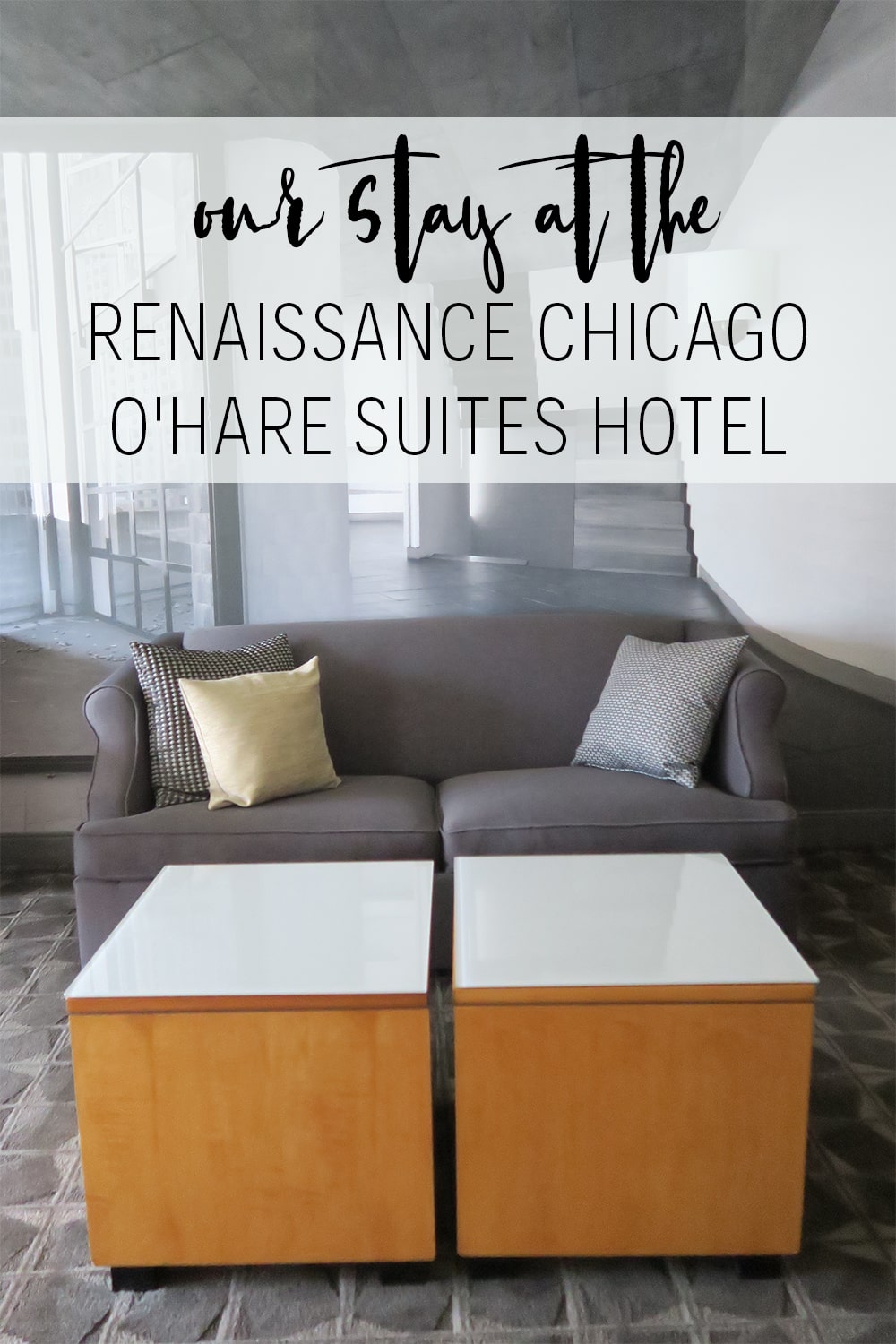 If you've been following me on Instagram, you've seen some sneak peeks of our trip to Chicago a few weeks ago. It's a little delayed because we all came back and ended up sick, but better late than never!
While we were there, we had the luxury of staying at the Renaissance Chicago O'Hare Suites Hotel. We've stayed all over Chicago on our trips over the years and this was definitely one of the nicest hotels we've been to in the area.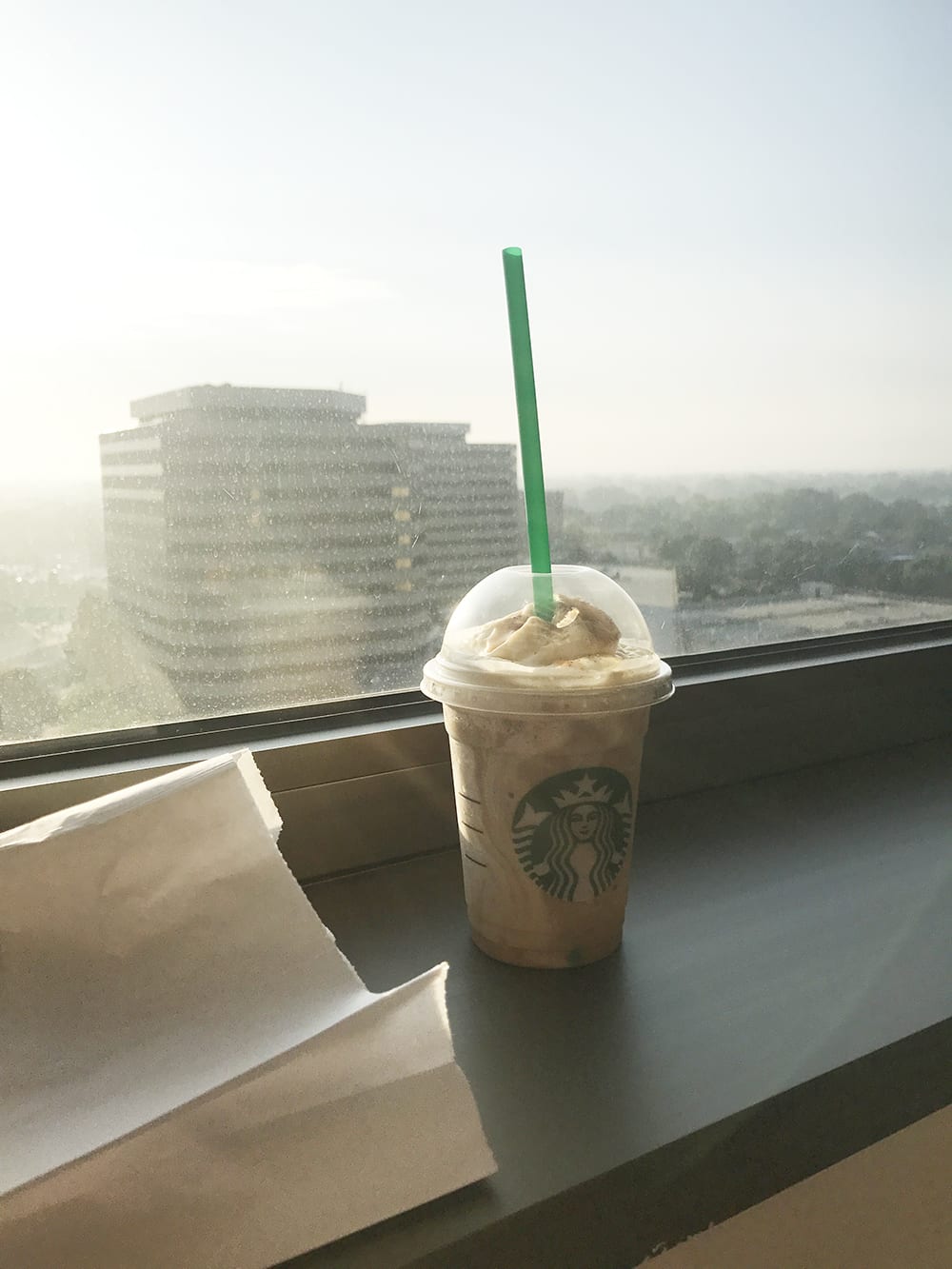 Some of my favorite perks of the hotel include their massive fitness area (with pool!), the size of the suites, the large desk, and Starbucks being right next to the lobby. We got Starbucks two out of the three mornings we were there and almost did again the third day.
Oh, and the restaurant – SO GOOD! But more on that later.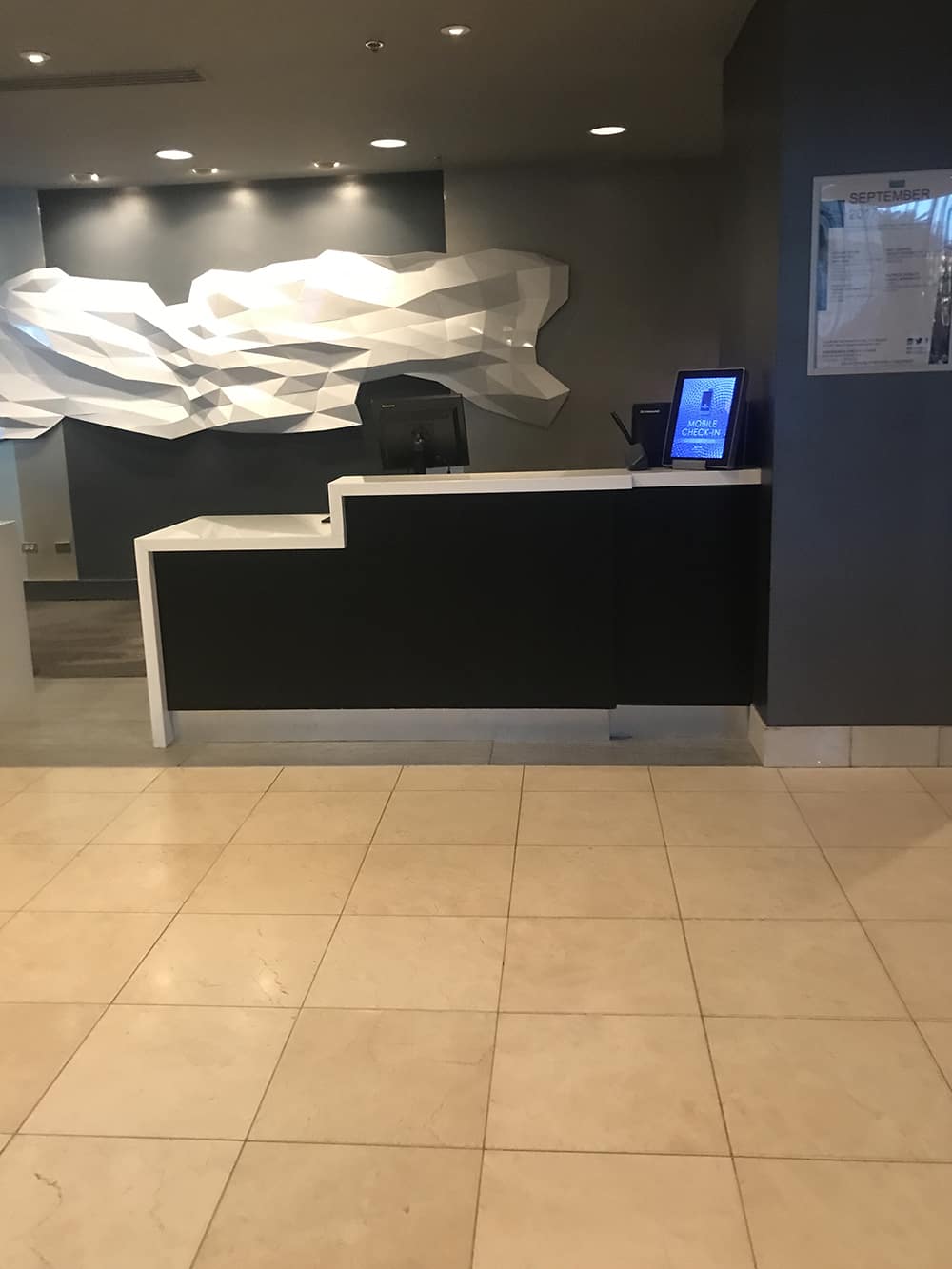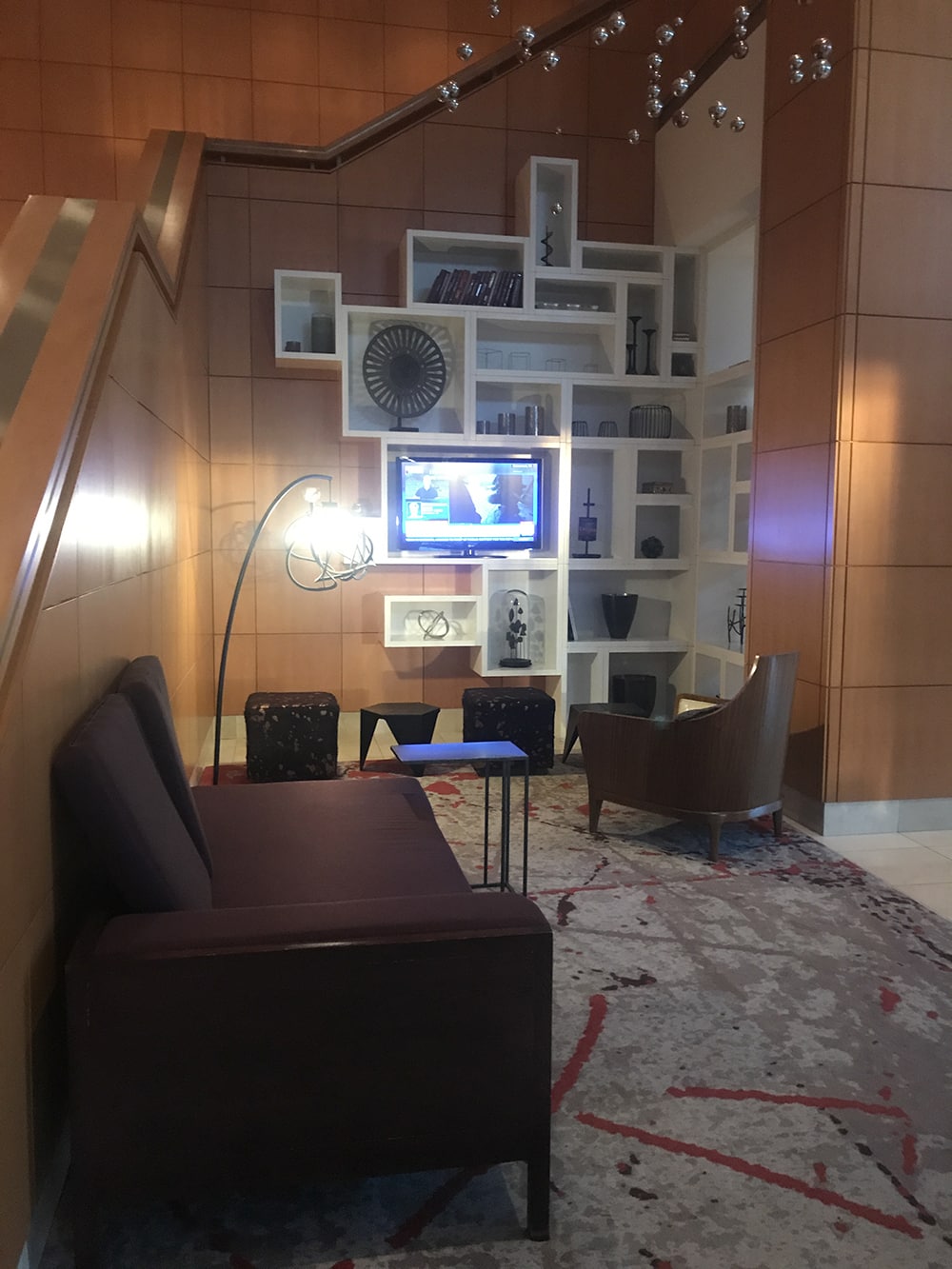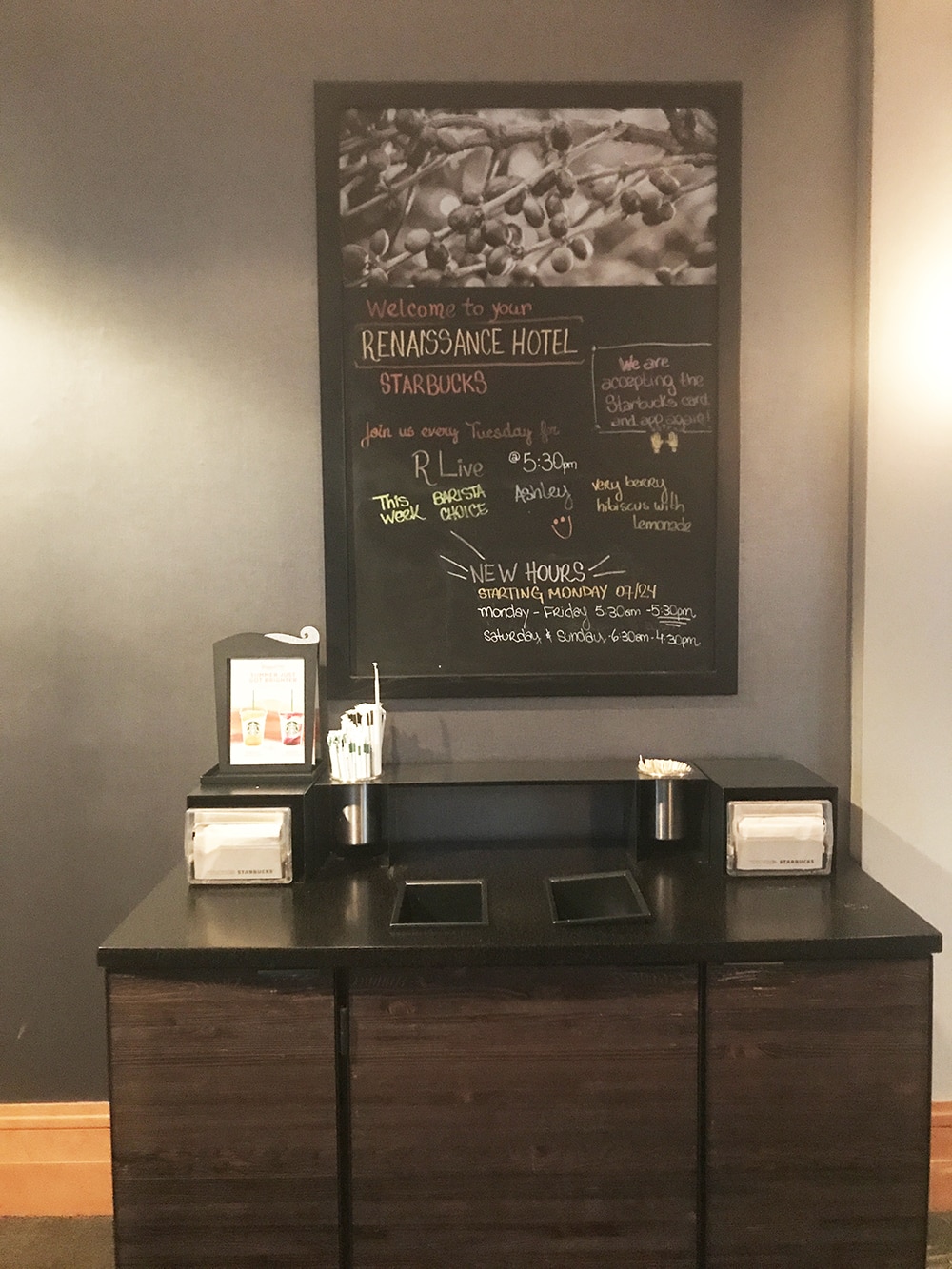 Check-in with the hotel was a breeze. We temporarily parked our car in front, unloaded our belongings on a cart, and then I went up to the room while Nathan and Lily parked the van in the attached parking garage. (Parking is $30 a day and includes in and out privileges.)
In the lobby, there's plenty of seating and places to relax. And if you're in the mood for a drink or two, there's also a modern bar that's great for socializing.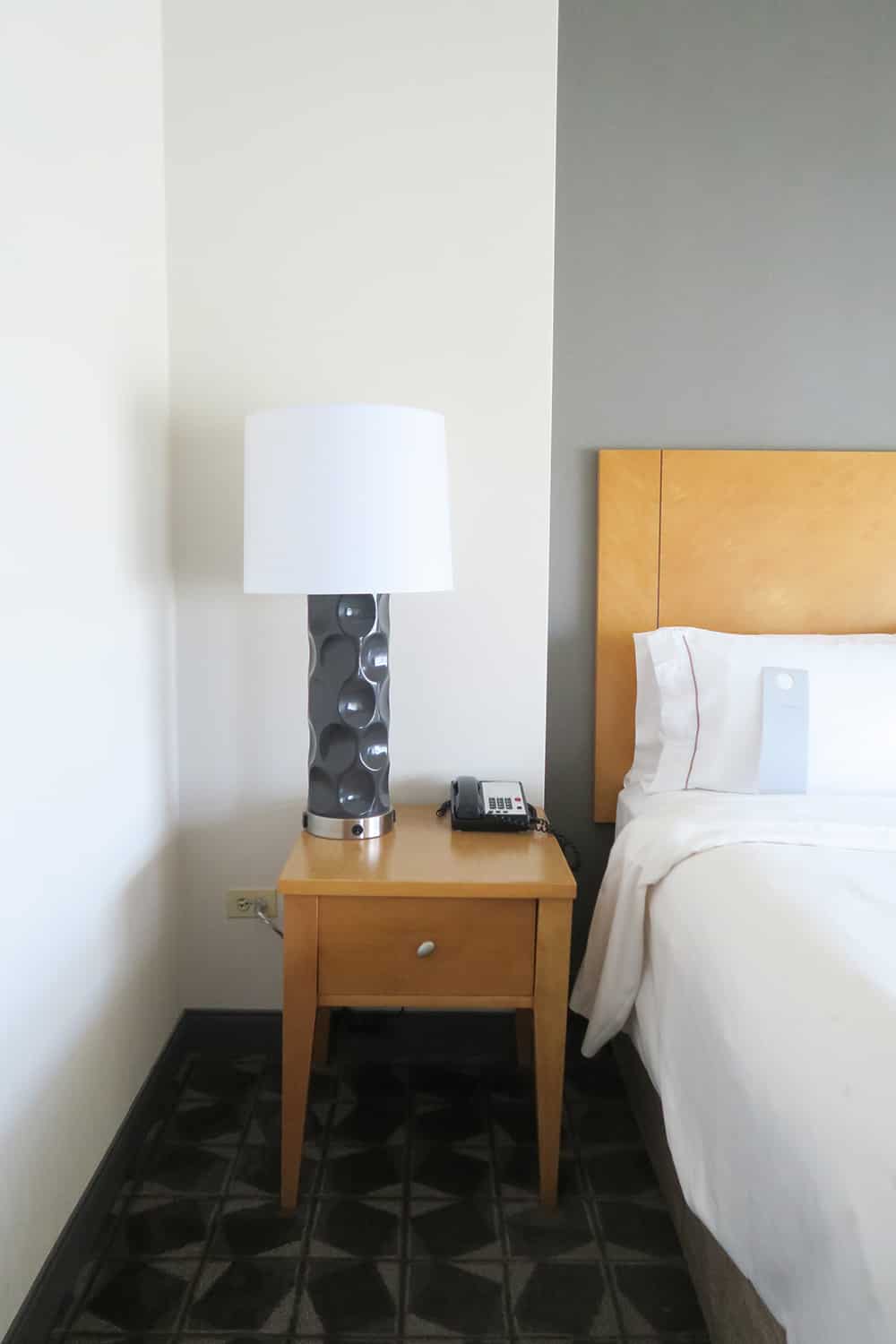 The rooms were definitely my favorite part of the hotel. Not only was the bed super comfortable, but the sofa bed was as well. Having the separate sitting area as well as work area made was a really nice feature of their suites. We were able to get work done, enjoy meals, and unwind at the end of each busy day.
One fun featured was that the TV swiveled so you could watch it whether you were in bed, on the couch, or even at the desk. Lily watched cartoons from all three ;)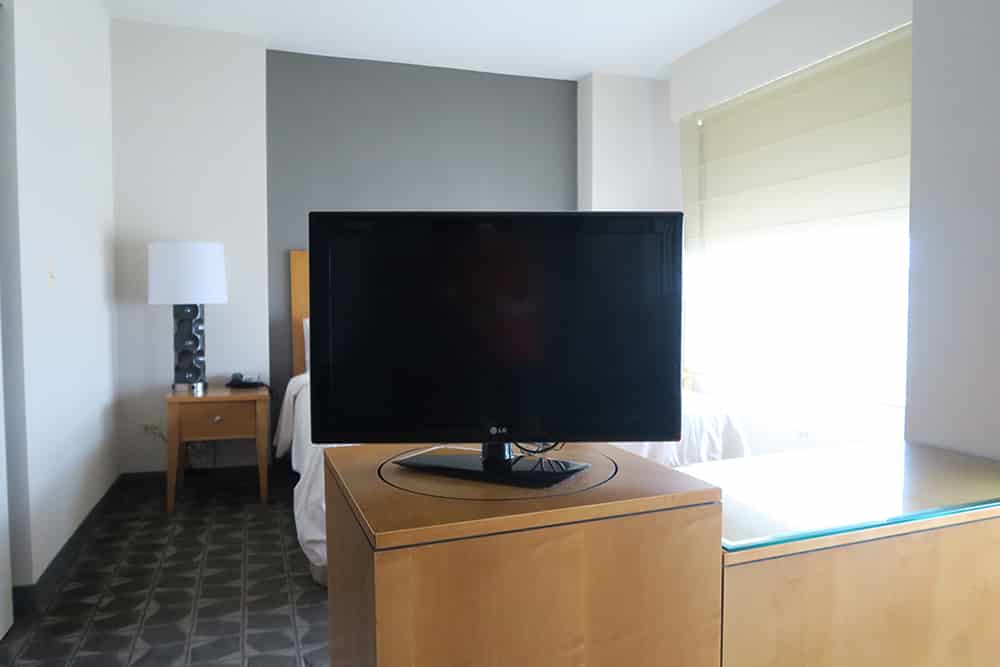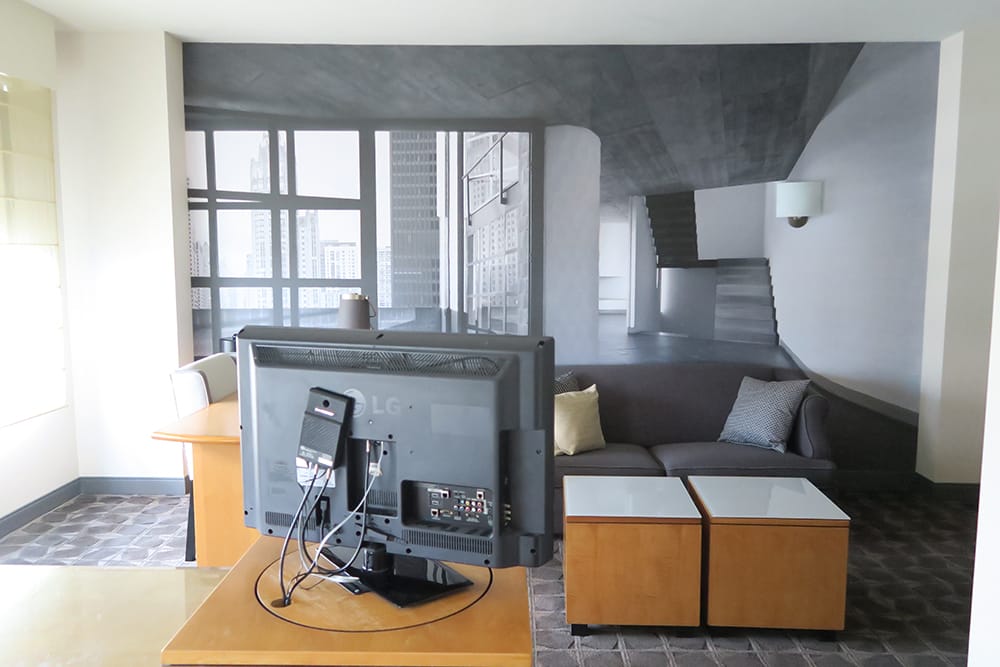 Side note: we were missing the TV remote and contacted the front desk for a new one. Not only did we get a new one, but maintenance made sure it worked and that the standards channels came in before leaving. Great customer service!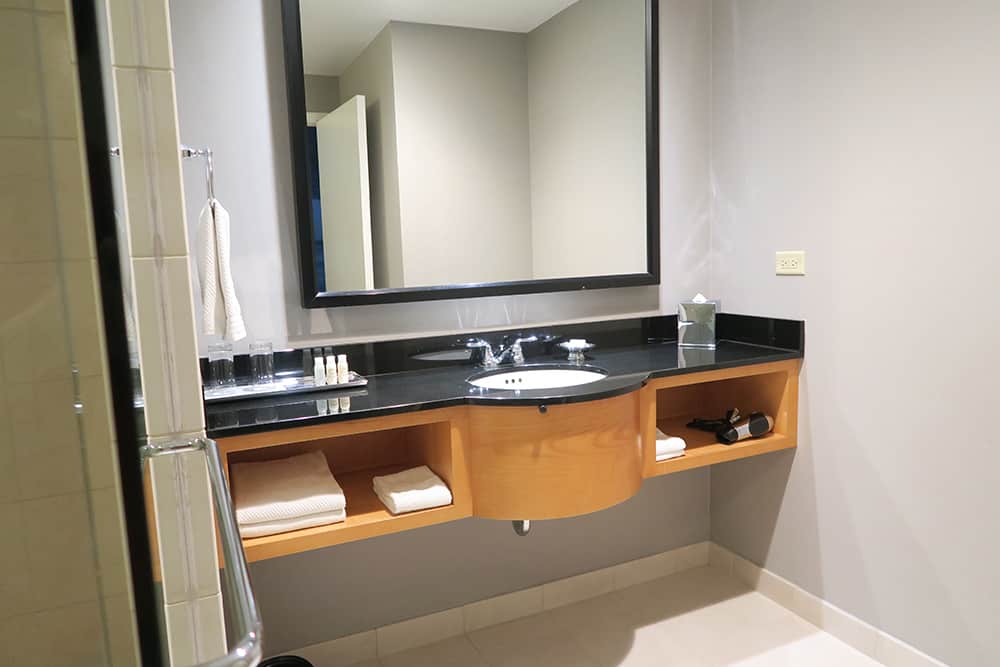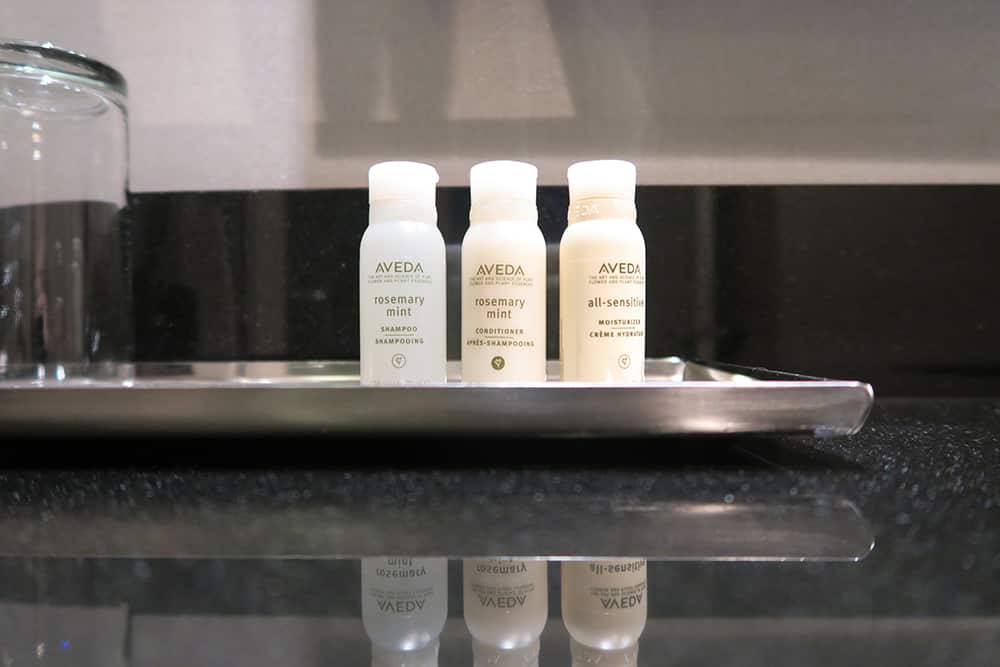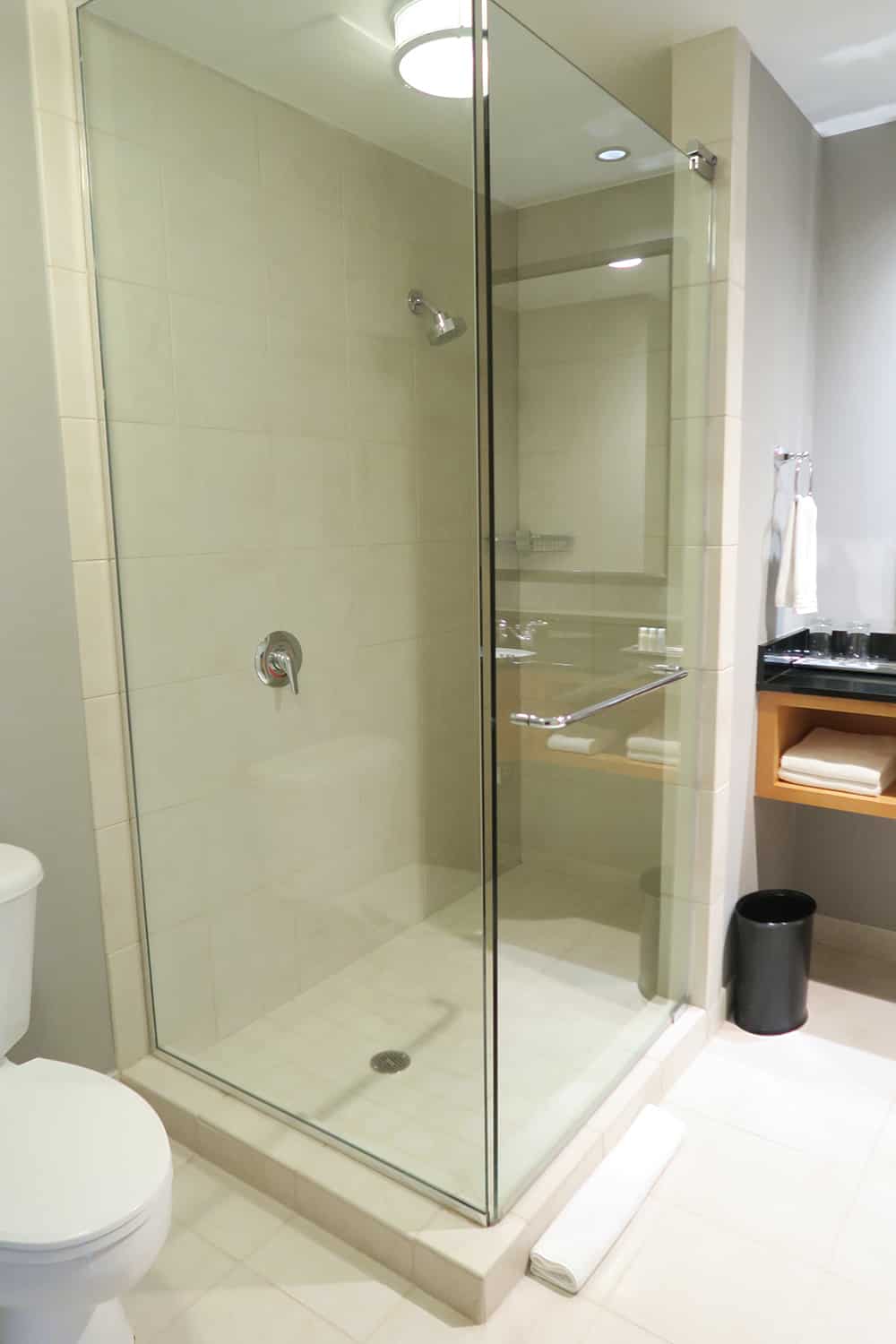 Room features:
Coffee/tea in-room
Newspaper delivered to room, on request
Room service, 6:00 AM-11:00 PM
Complimentary traditional crib
Iron and ironing board
Luxurious bedding – down comforters, custom duvets, cotton-rich linens
Mini fridge
Pull-out sofa bed
Hair dryer
Desk with electrical outlets at desk level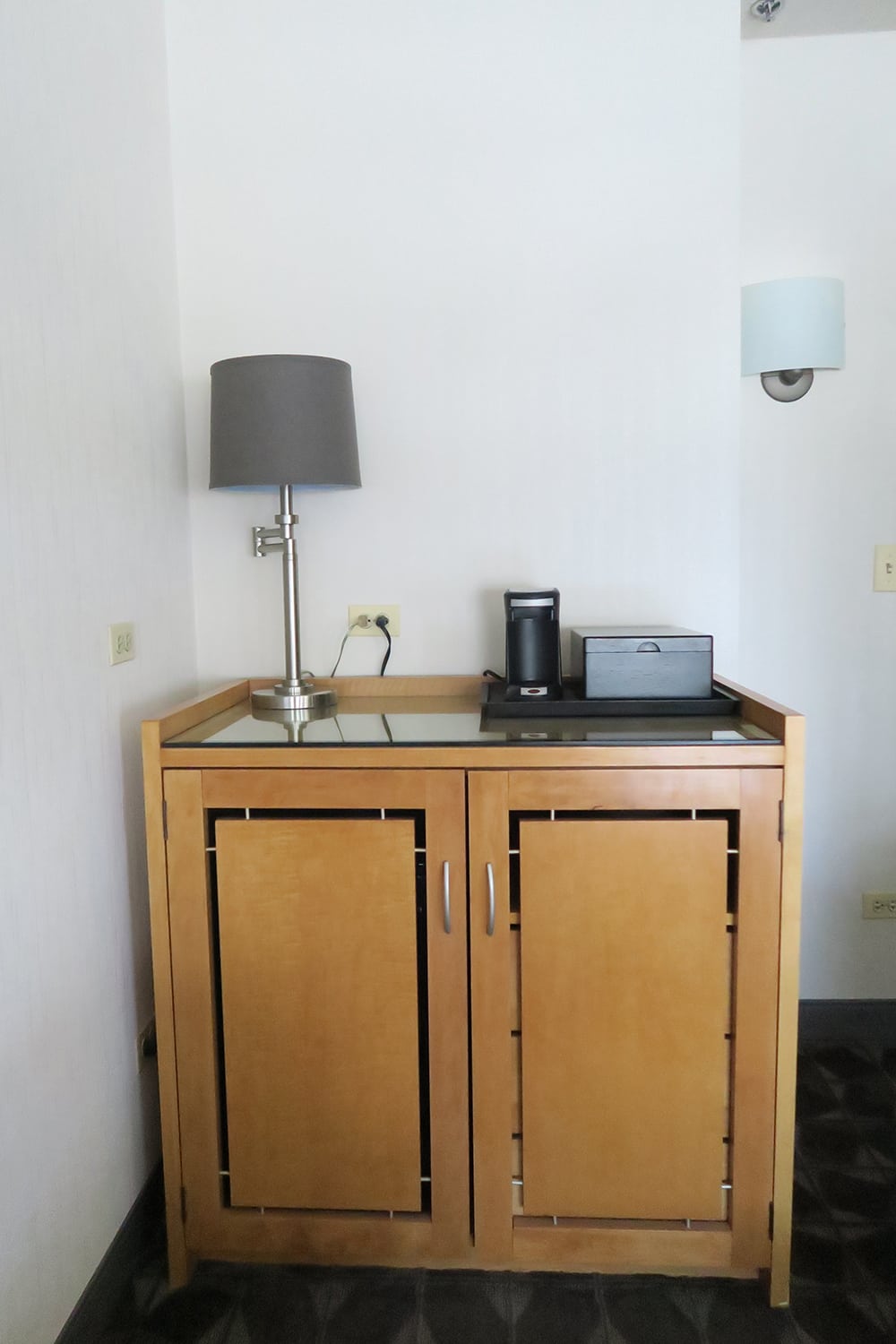 They have a massive fitness center and the pool was rather large as well. It was really spread out so you would never feel like you were working out and bumping elbows with someone else.
The moist towels were a great feature. I love the little details like this that show how much a hotel truly cares about their guests.
Check-in: 4PM / Check-out: 12PM
AAA Four Diamond hotel
Concierge Desk
Limousine service
Safe deposit boxes, front desk
Fitness Center
Indoor Pool
Whirlpool
Business services – Copy service, fax service, messenger service, network/internet printing, post/parcel, notary public, and more
Parking Fee: $30
Complimentary Wi-Fi in the lobby, paid Wi-Fi in the rooms
No pets allowed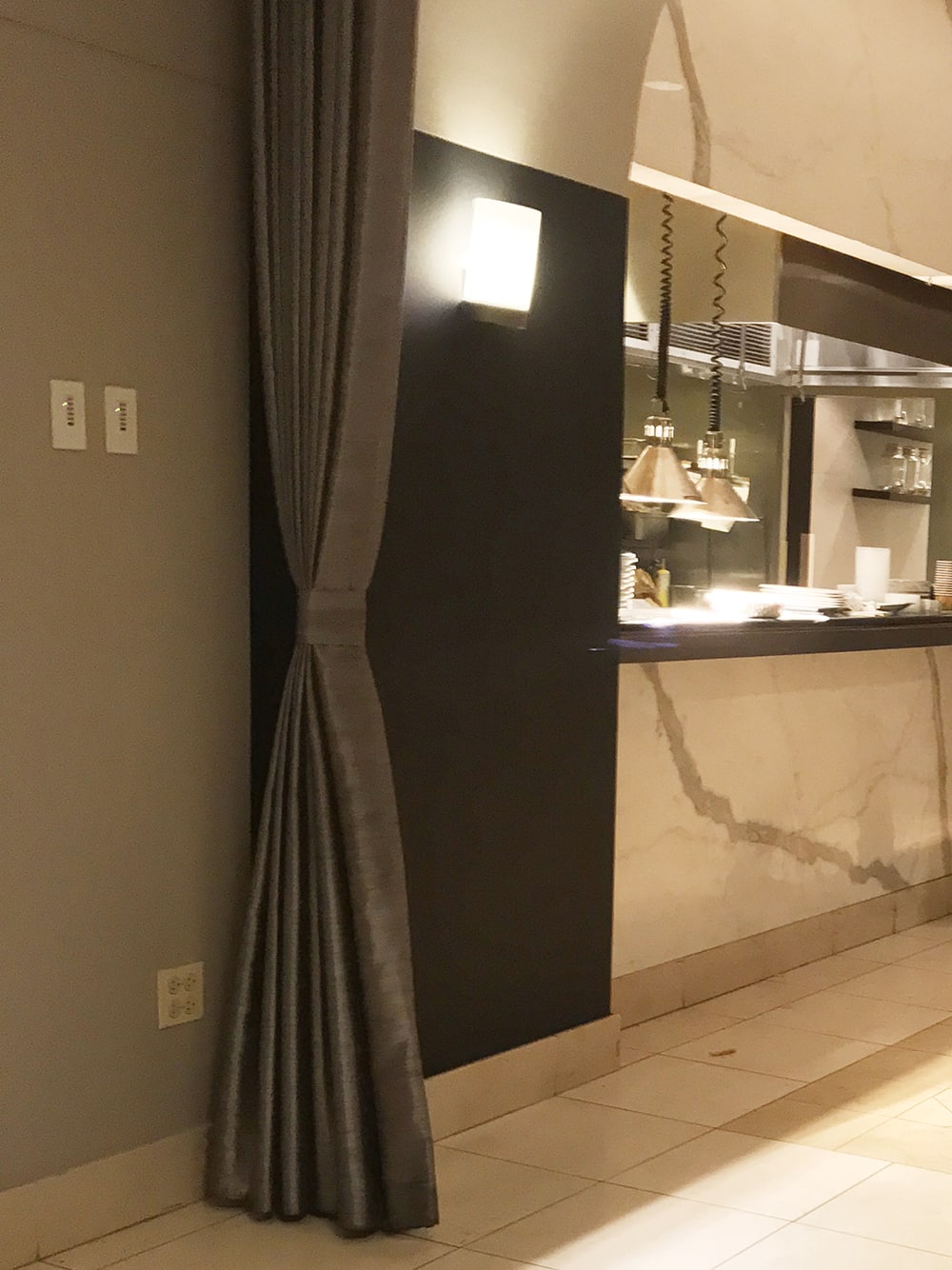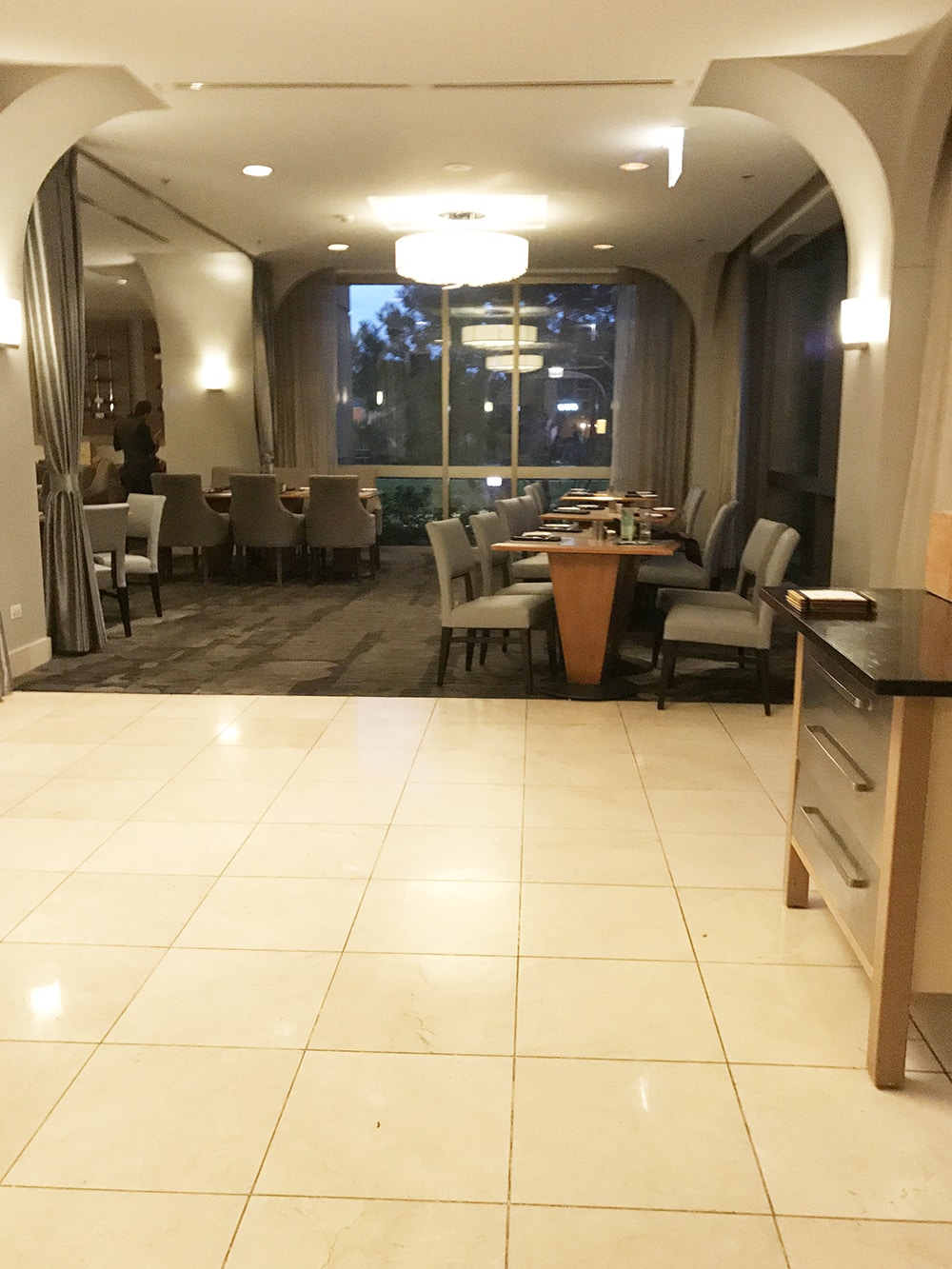 The night we were hoping to eat at the Asado was when I was starting to come down with my cold. They were kind enough to let us order it and bring it back up to the room to eat so I could be a bit comfier.
And their food was amazing. Even not feeling well, it was one of our best meals while we were in Chicago. And I rarely think too highly of hotel restaurants.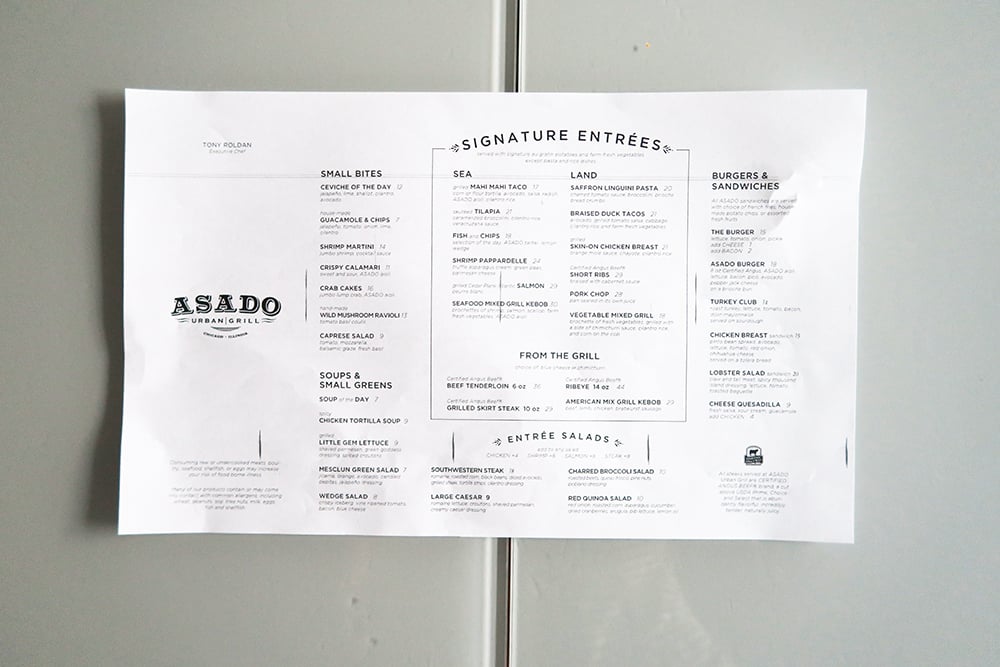 The Asado has delicious food with Midwest regional flavors. I got the fish and chips while Nathan got the seafood mixed grill kebab. We also shared the crab cakes and got Creme Brulee for dessert.
I don't even know where to start with how good everything was.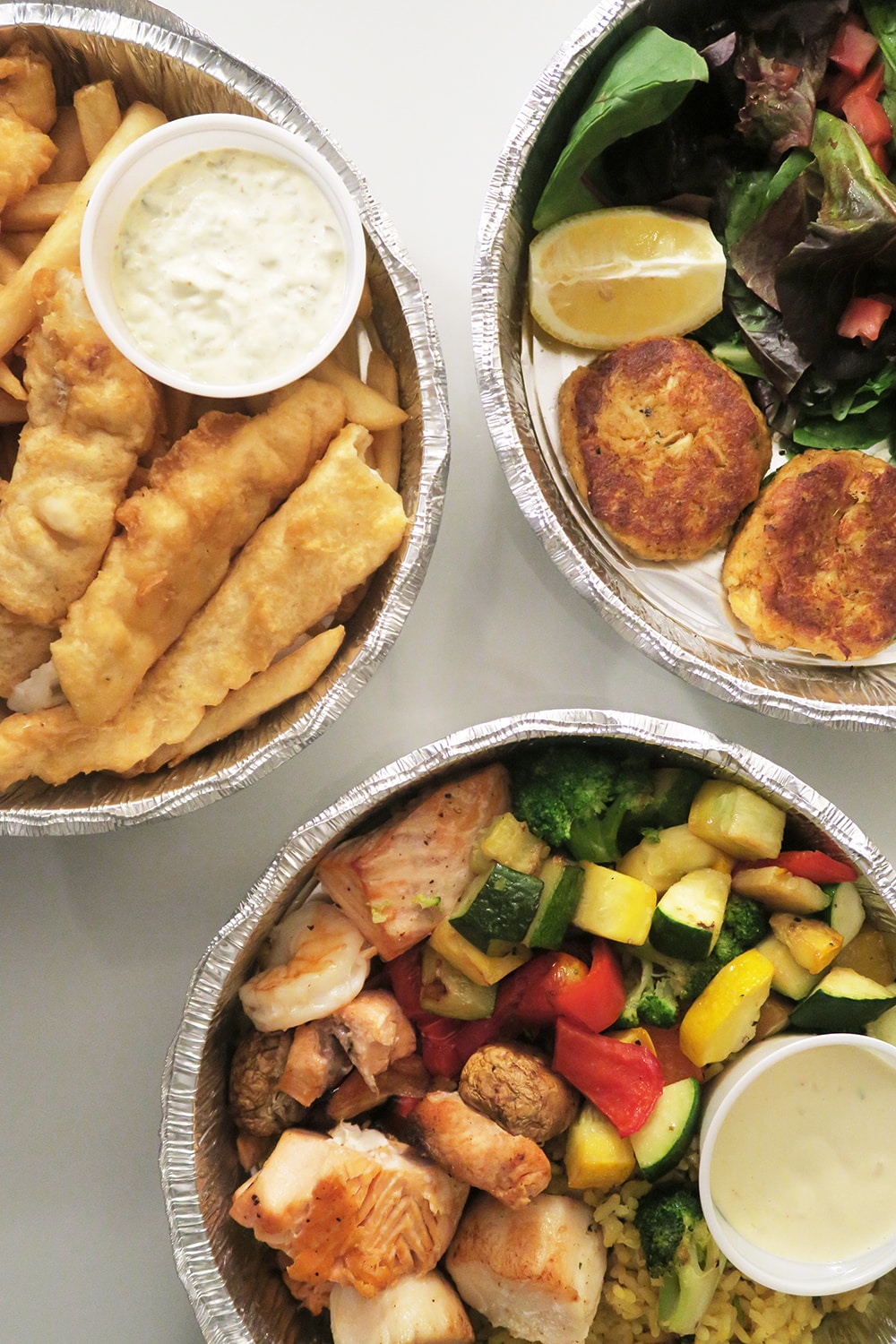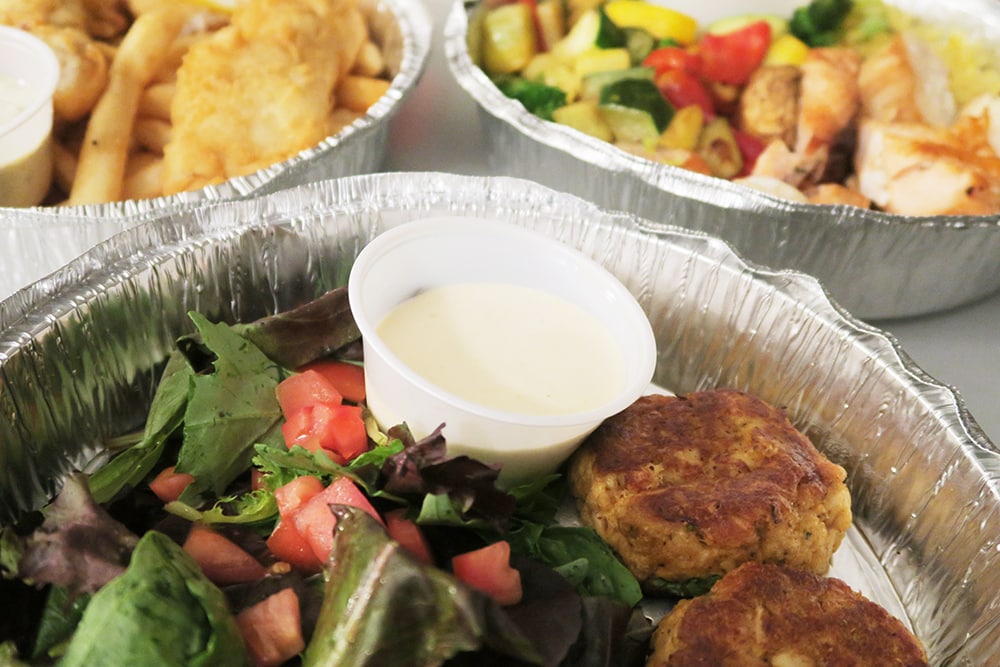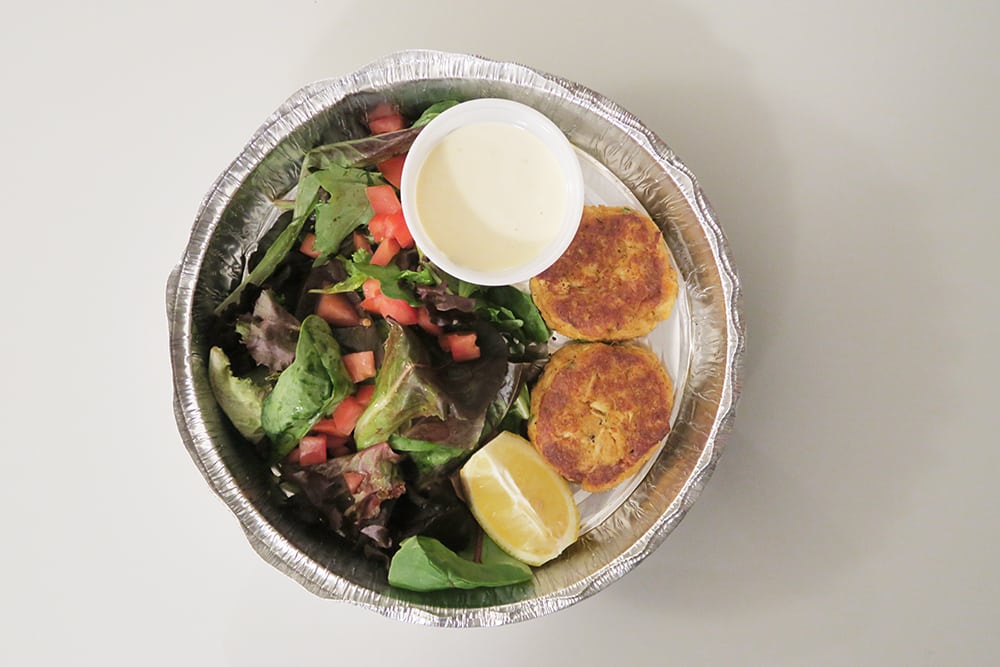 Even with bringing it all up to the room, everything was fresh and crispy. The aioli was to die for. I could have eaten that on everrrrrrything. It was the perfect meal for when I wasn't feeling well, too. Comfort food that smelled and tasted delicious.
There were so many dishes we wanted to try, too. We were super pleased with what we got, but I would absolutely try something else when we go back because our dishes were so good. With the large variety, I'm sure I'll have another tough time choosing what to get!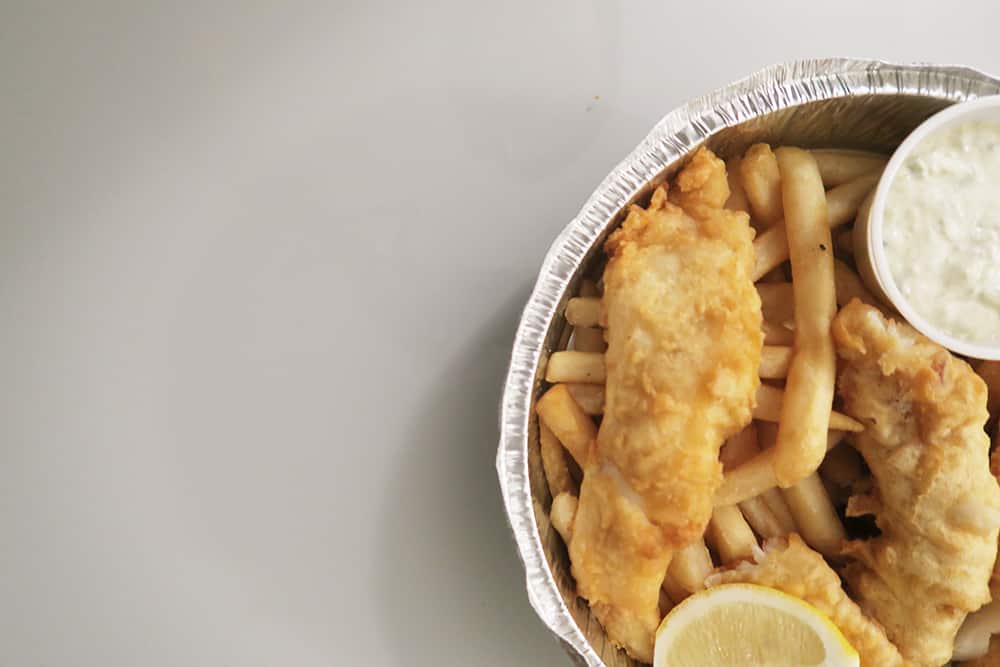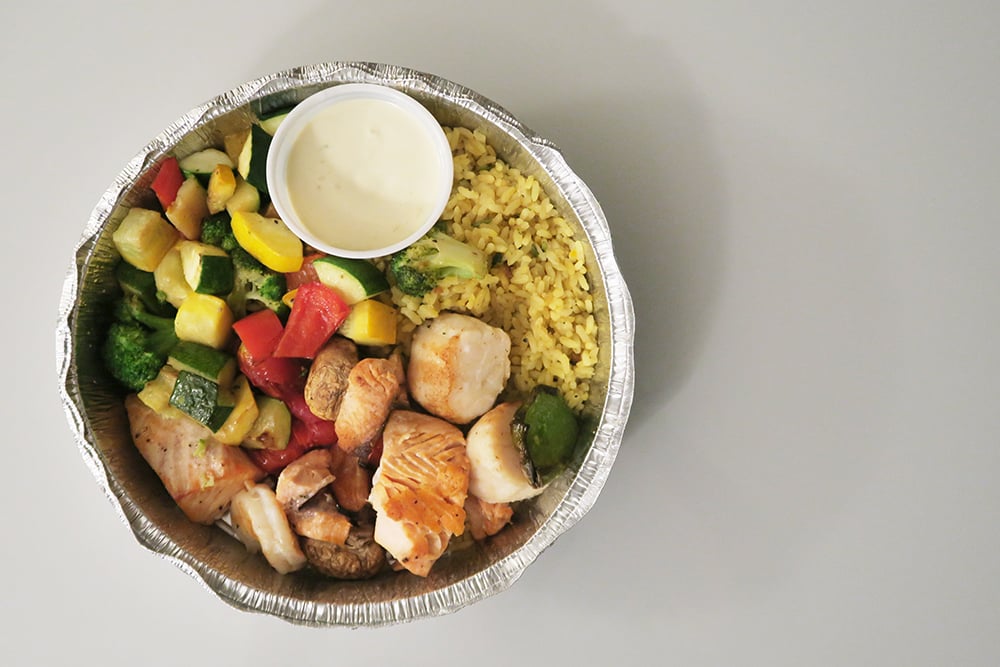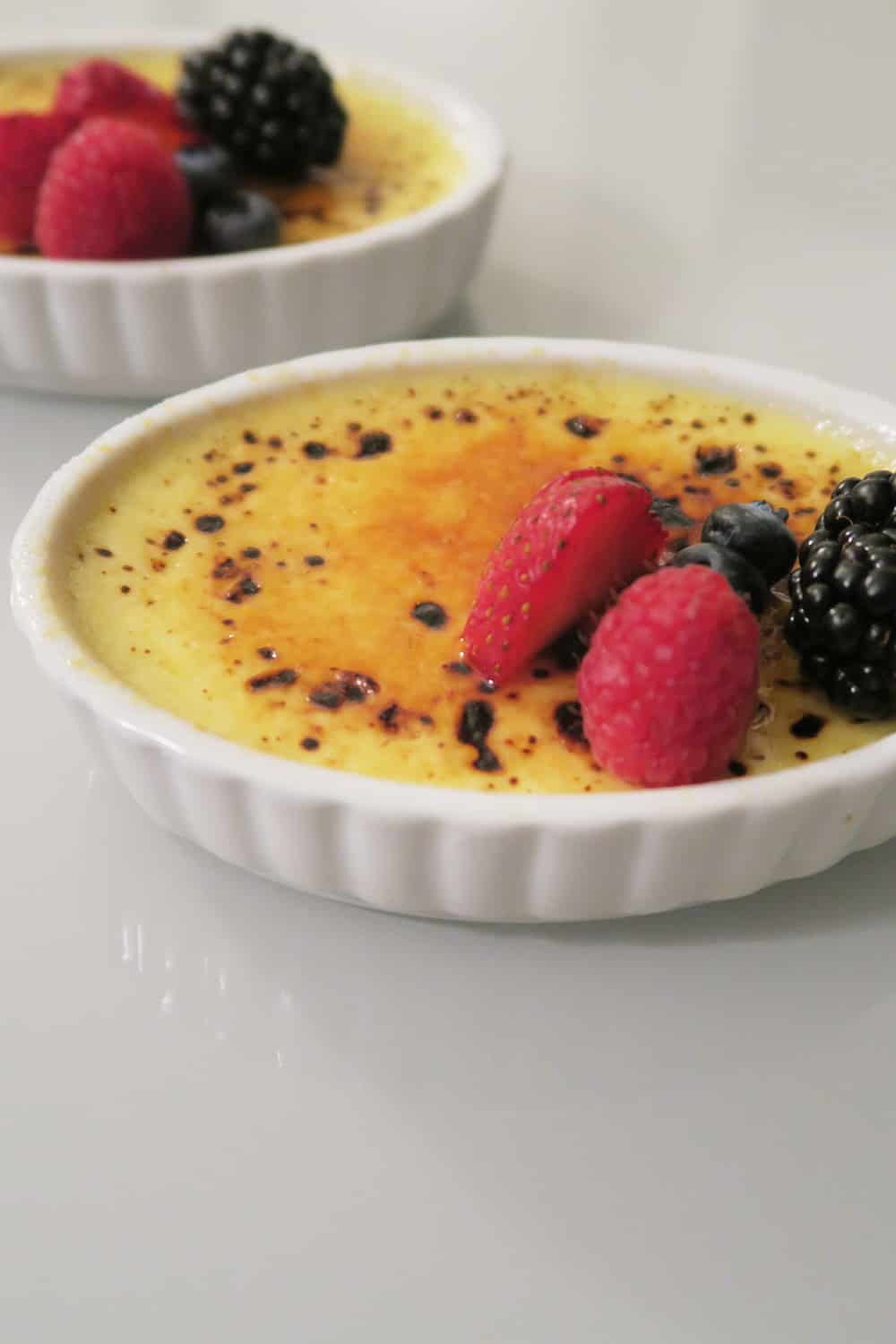 Various Breakfasts (Buffet, Continental, grab+go) – from $10 to $21+
Starbucks
The Market – light snacks for on the go
R Bar
Asado Urban Grill
The front desk staff was very helpful, giving us directions to where we were looking to go as well as guidance on using the train. We never ended up using the train because of our overplanning, but we hope to next time we're in Chicago.
The business center allowed us to print some tickets we needed as well.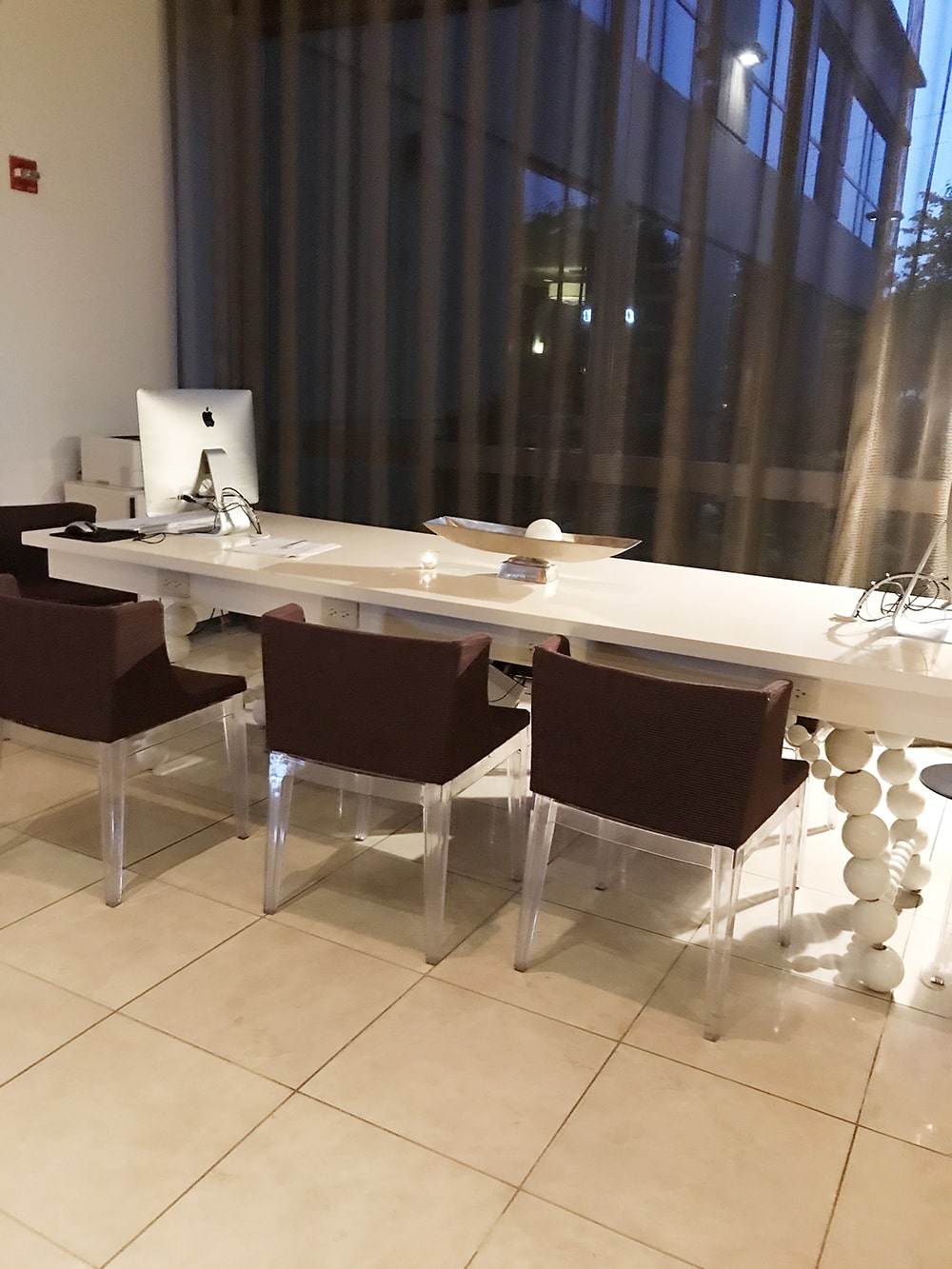 Nearby:
Beauty shop
O'Hare airport
The train
Golf – Indian Boundary Forest Preserve, Lake Park Golf Course, Mount Prospect Golf Club, Crane's Landing Golf Club and Kemper Lakes Golf Club
Activities – Biking trail, bowling, fitness trail, miniature golf, nature preserve, squash, volleyball, and tennis
Downtown Chicago and Museum Campus are relatively close
Location:
Less than 5 miles away from ORD with a complimentary airport shuttle service. Less than 5-minute walk from the L.
Renaissance Chicago O'Hare Suites Hotel
8500 West Bryn Mawr Avenue
Chicago, IL60631
If you're in town on business, want to be close to the L, and/or are flying out of O'Hare – be sure to book your stay at the Renaissance Chicago O'Hare Suites Hotel!
You might also like: