The reviewer has been compensated in the form of a Best Buy Gift Card and/or received the product/service at a reduced price or for free.
Are your protecting your home network? You should be! See how easy it is to protect your smart home, set parental controls + more with CUJO!
Nathan and I have always been pretty connected. In fact, I think it's one of the things we bonded over when we first met. We both love technology and getting the latest, greatest gadget has always been something we've enjoyed doing together.
Being as connected as we are, we need to make sure those connections are protected.
People protect their homes from strangers, right? We lock our doors and put alarm systems on our windows or security camera/motion detecting lights outside our home. It makes sense – we want our family safe so we take measures to keep them that way.
But most people don't take the same kind of precaution with their internet home. They don't protect themselves, their family or their very valuable information. What's the use of having a smart home if the door is wide open, waiting for strangers to take whatever information they please?
Luckily, CUJO solves this problem!
CUJO is a smart firewall for the connected home. You know how big businesses have pretty hefty security networks and restrictions? CUJO allows you to do that but in your own home.
This one little device allows you to secure ALL devices that connect to your WiFi router. And it's not just your iPads, computers, phones, etc. Think thermostats, garage doors, doorbells, cameras, etc.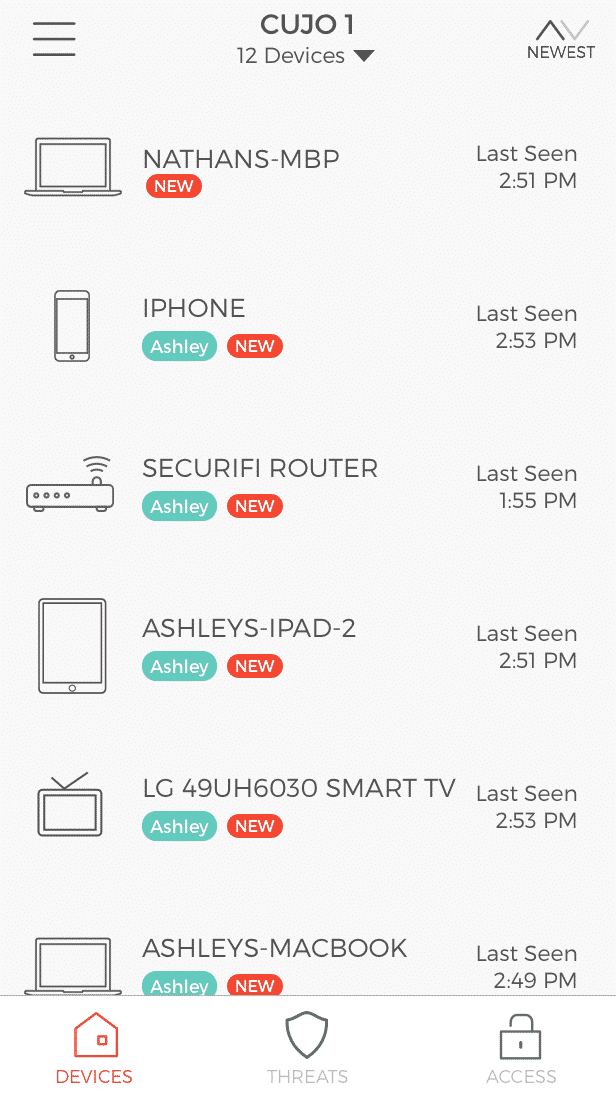 Not only does it protect them, but it almost acts like antivirus software for your entire network. It detects and blocks hacks, viruses, and malicious sites. Plus, you can use CUJO's parental settings to protect your kids online.
Lily's not to the age that the parental controls matter yet, but it won't be long before she is. I love that you can set time limits, pause the internet, monitor social media, filter websites, and so much more. CUJO will help keep her safe online while we keep her safe offline.
One thing I really love about CUJO is how it's controlled. With a few clicks in an app, all of your devices are monitored and protected. It's so easy to protect everything that it's hard to find a reason not to.
But my favorite part?
There's no monthly fee. Just purchase CUJO, set it up and your devices are protected. No need to worry about a pricey subscription.
I love having CUJO here, especially when our little town gets busy with all of the tourists from who knows where. It makes me feel a little safer, knowing we've got security for pretty much everything in our house.
How would CUJO help your family the most?