Looking to save money this Black Friday? Apply these 7 tips to shop like a boss and not lose your shirt in the process.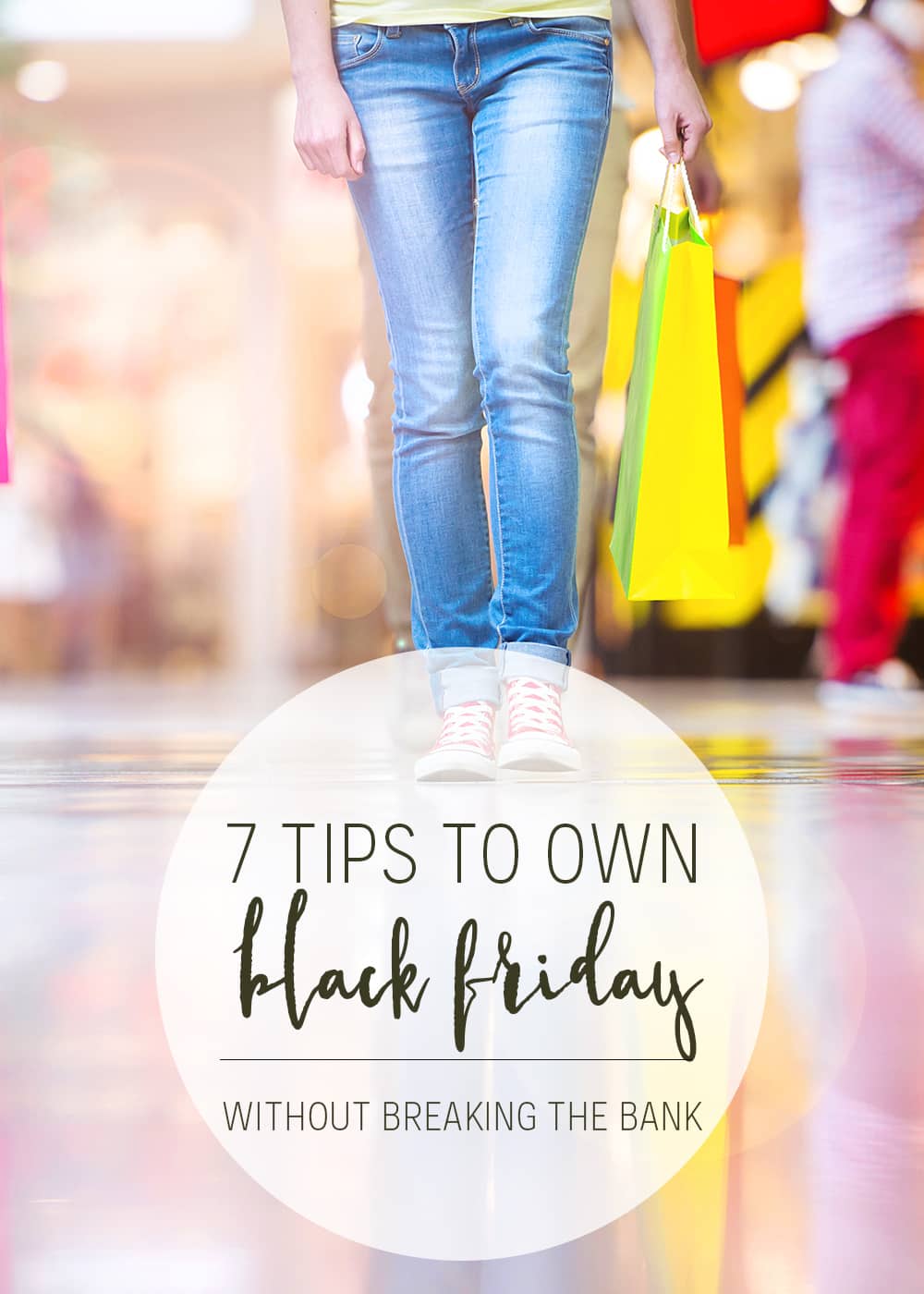 It's 11:59 PM on Thanksgiving night.
You're lined up at the door of your favorite store. You've got your ads, your coffee, and your cart. The clock hits midnight and you rush into the store with everyone else. Carts are hitting each other, displays are knocked down, and a mannequin flies off its stand. You grab everything in sight whether it's on your list or not. It's total Armageddon!
You get home hours later mentally exhausted wondering what the hell happened. Then you add up the totals and see you waaayyyyyyy overspent. Does this sound familiar?
To be fair, Black Friday Cartmageddon isn't what it used to be. It is significantly safer for your body, but not necessarily for your budget. Follow these 7 tips and you'll own Black Friday without breaking the bank!
Set a Budget
The first step is to make a budget. It's pretty hard to not break the bank if you don't have a limit. Be realistic with how much you are able to spend. I know it's pretty sweet to have a new flatscreen but remember you need to pay your electric bill if you want to check out Netflix in HD!
If you need help saving for Black Friday, check out this awesome article from BestBlackFriday.com.
Make a Must Have List
We love holidays in our house. Our timeline is Labor Day, Halloween, Black Friday, and Christmas. We spend months talking about Black Friday. We always make a list of our must have items. These are the big ticket items we know will be a better deal on Black Friday. These are the items you'll want to research the most to find the best price. Certain categories such as electronics will have a wide range of prices.
There will always be items we add as we see the ads come out, but we have the list of the items we drool over. We try to not go overboard as this is where a large chunk of our budget will go.
Think of all the people that you want to add to your must have list.
What will you want to get them? Is your bookworm mom looking for a new Kindle? Is your dad a major cinefile looking to stream? Go for the new Fire TV! Does your small living sister need a fully furnished tiny house shipped free to her door? This last one blows my mind, BTW. If you're that generous, please add me to your list.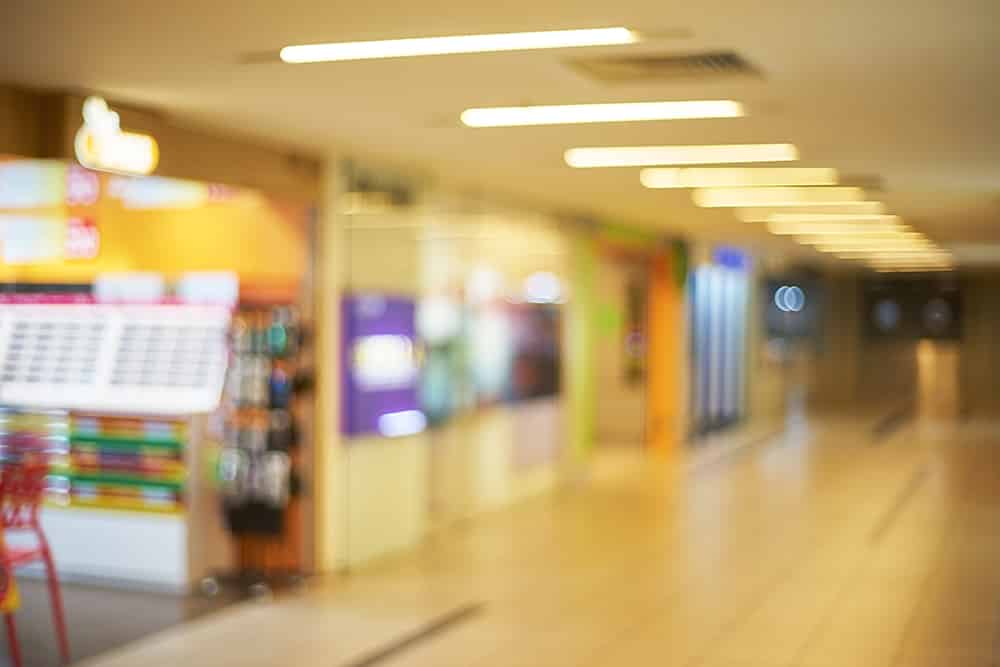 Review Previous Years Ads
A recent article from Brad's Deals shows that most Black Friday deals are recycled from previous years. You can look at this one of two ways. You can get mad that retailers are pushing the same stuff as last year. Or you can use this to your advantage.
There are 3 guarantees in life: Death, Taxes, and Black Friday TV sales. Review the previous years. Look at what the price points for the TV size you're looking for. This will give you a good starting point in looking at this year's deals. There are numerous items that are recycled, too. TVs, headphones, small appliances, books, DVD's, power tools, and games to name a few.
Read Product Reviews
We have a golden rule of product reviews in our house: no matter how much we want something, we don't buy it if it has more than 10% one stars on Amazon. This rule has never failed us.
It's really hard to say no sometimes. But if the internet agrees that something is going to break within a few months of normal use, then purchase at your own risk.
Last year a new TV was on the must have list. We scoured the ads looking for the best deal. Once we found what we wanted, we read all the reviews. We got the best TV we've ever had for the best price we had seen all year.
Also, the devil is in the details. Look at those model numbers! Retailers are notorious for selling stripped down electronics posing as the full product. Your dream TV that is dirt cheap is probably dirt cheap for a reason. It may be lower resolution, contain an inferior processor, or lack the full complement of HDMI ports compared to the non-Black Friday version.
Factor in All Costs and Time
We've found some pretty amazing deals over the years both in store and online. Remember that the advertised price may not be the final price. Is there sales tax? What about shipping costs?
Amazon Prime is an amazing program at a pretty reasonable cost as it offers free 2 day shipping on thousands of products. There are a ton of other features included such as free photo storage, free Prime Video, and free Prime music streaming. Head over to Amazon and start your 30 day trial for free! You an even sign up just for the holidays and cancel at the end of the 30 days.
Time is money. Your time, specifically. There may be an amazing deal at the store, but is it worth standing in line for hours to maybe get that shiny new thing? What could you be doing instead of waiting in line?
Saying No is Also Saying Yes
The first Black Friday Ashley and I were together was a purchasing extravaganza. I'm not proud of this now but we bought nearly 200 movies in one day. At the time, we were super proud of that "accomplishment." A few years later, we've drastically trimmed down our collection and only buy a handful now.
Every time you say no to something, you're also saying to yes to something else. Both your time and money are limited. If we had said no to most of those movies, we could have said yes to a lot of other things. Please learn from my mistake. Your budget will thank you.
Black Friday isn't always Best
I love Black Friday. But Black Friday isn't perfect. It isn't always the best day to shop. Amazon has their annual Black Friday Deals Week. There is also Cyber Monday. Some items are sold at Black Friday prices or possibly lower into December. This is where your research comes in. Peruse the ads and find the best deal!
By following these tips, saving money this Black Friday should be a breeze!
What are your tips for saving money on Black Friday while staying in your budget?
You might also like: