You want Christmas to be magical, right? It won't be if you're stressed about finances. Learn how to avoid overspending at Christmas to enjoy this holiday season.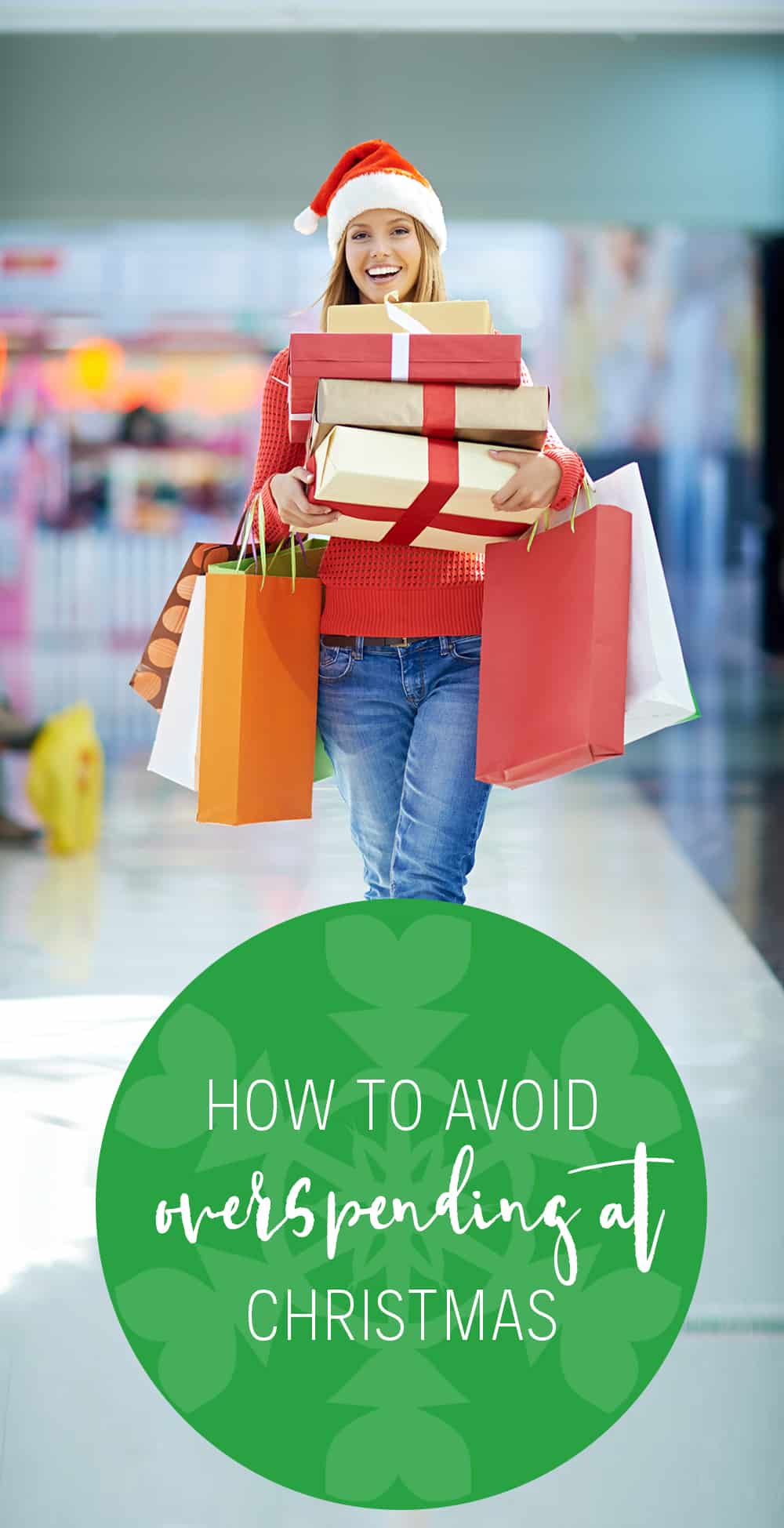 You have your list of Christmas gifts you want to purchase, but you have no idea how you're going to buy all of it. Every year, you tell yourself you're going to get your act together and make sure that you avoid overspending at Christmas.
Sometimes you start buying months in advance, only to forget that you have a closet stockpiled of gifts and end up buying way more gifts than needed.
Sometimes you create a budget, only to realize how unrealistic it is to meet.
Or sometimes your stove breaks so take-out is on the menu for a week straight, including Christmas dinner. And you have no idea how you're going to pay for a new one because you spent the last of your bank account on that $100 bottle of wine for the neighbor you talked to one time last year.
Stressed and anxious about money isn't the way the holidays should be spent. Instead, avoid overspending at Christmas with these tips. Save the stress for when your family visits and your crumb-covered, laundry-filled house needs cleaned but you're just trying to get out of yesterday's yoga pants and feed your child anything they won't scream about then toss on the floor.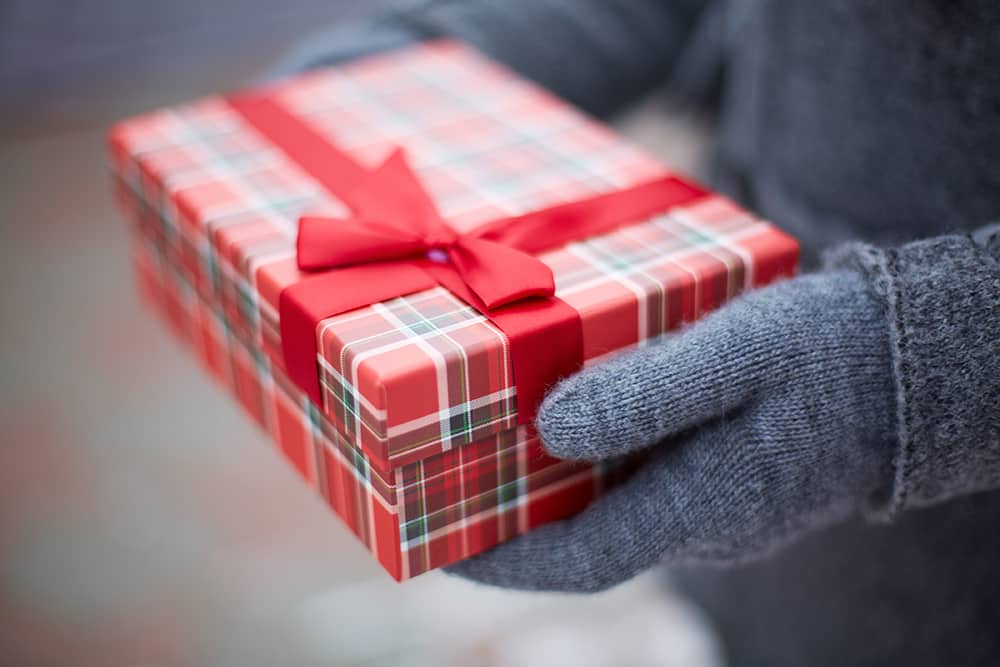 Stop buying it the first time you see it
Do your research. Often times, especially over the holiday season, many stores offer the same product with different deals. Sometimes it's a promotion for money off for preordering, gift cards, money off a similar product, or an extra accessory or product that isn't offered elsewhere. (Amazon has offered all of these options in the past.)
Make sure you're getting the specs and accessories that you/your loved one wants and then search for promo codes as well. Use sites like Retail Me Not for easy promotion code browsing.
Set a Budget
Consider a budget book that's great for year round budgeting or a holiday organizer to make organizing Nov – Jan a breeze. Otherwise, you can easily do it with pen and paper or on the computer.
Write down every gift you want to purchase and how much each item is realistically likely to cost. Then, add in anything else that would be an extra expense this holiday (food, decor, travel, etc.)
Lastly, add in a line or two for unforeseen expenses. Car or home repairs, medical bills, etc. Make sure there's a little wiggle room just in case. Hopefully it won't be touched and you'll be left with extra money at the end of the holiday season.
If you create your budget and realize you have a better chance of winning the lottery versus being able to buy everything without going into debt, it's time to reassess. Scale back on how many gifts you give to people, make homemade gifts, focus on using your time instead of money, or opt for lower-priced gifts. Do this before you begin your shopping so you aren't starting from behind.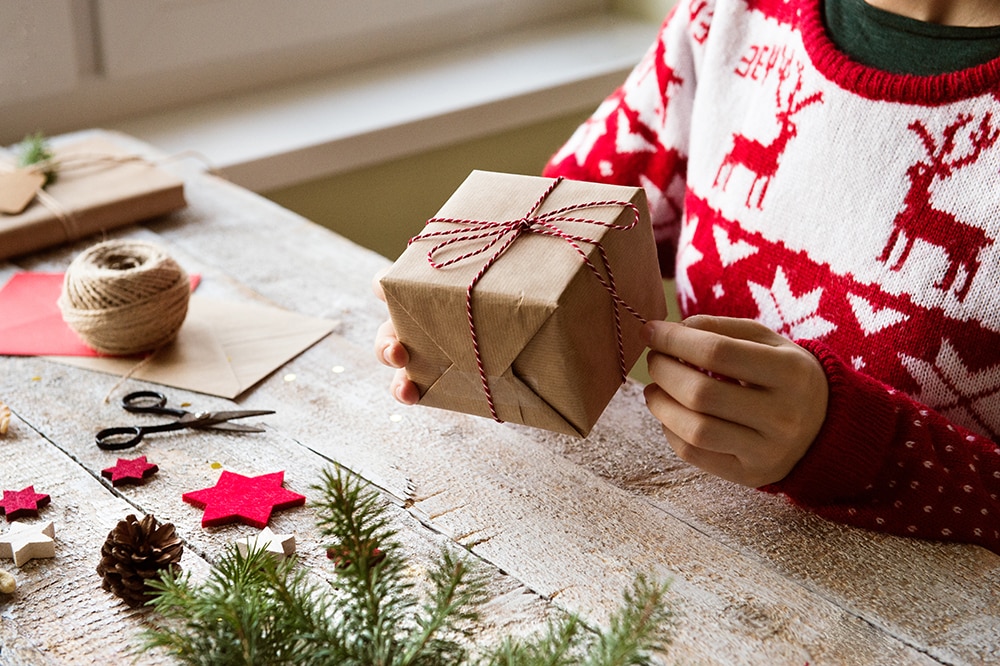 Track everything you purchase
A shopping tracker is a great tool for this, but an Excel spreadsheet can serve the same purpose. Even if you skip the budget, this one is a must.
Tracking your purchases is a great way to avoid overspending at Christmas because you can see how much you're spending. If you are using a budget, you can see if you're overspending or underspending right away.
Also, you can ensure that you don't forget about those stockpiled gifts. Instead, you just have to worry about remembering where you hid them!
Don't underestimate the value of your time
Far too often, we get caught up in how much we can buy for someone – not how much time we can spend with them.
Spouses may appreciate a massage from you more than a gift certificate to the spa, even if you aren't that great at it.
Children may enjoy reading with you over a new iPad, even if they don't act like it.
Moms may appreciate a new cookbook with a promise to make a recipe or two from it with you and some reassurance that you won't set off the smoke detector again.
These gifts are often inexpensive (or free) if you're willing to give someone some of your time instead of more of your money. If you're wanting a more memorable holiday season, this is a great way to avoid overspending at Christmas.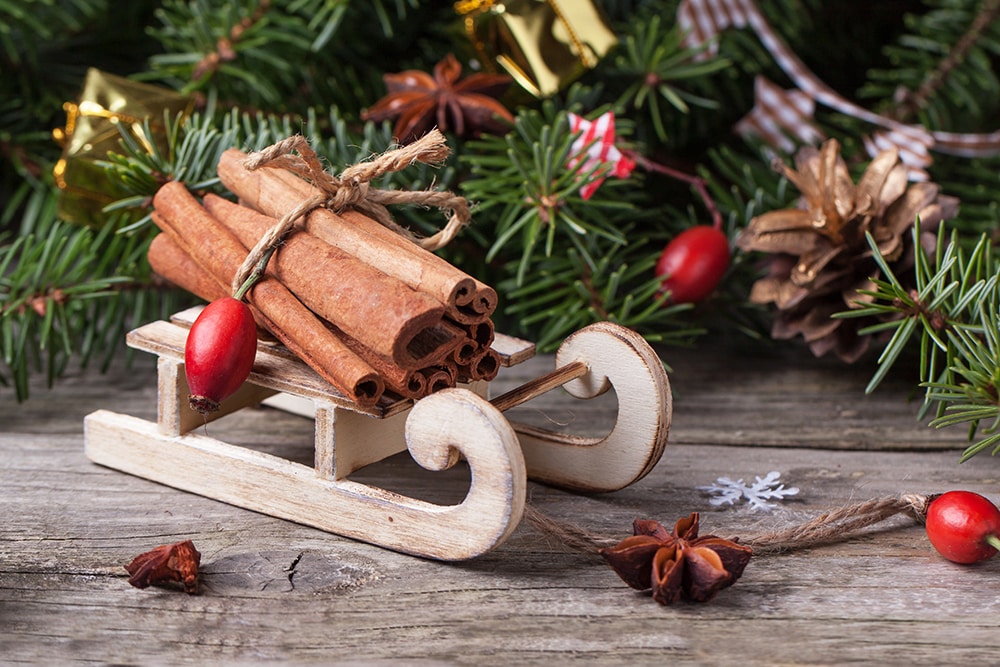 Consider buying "used"
Obviously, depending on your gift list, this isn't always possible. But you'd be surprised at how many great deals you can find at secondhand stores or even at major retailers. Amazon is a great example of this. They offer Refurbished Deals and Warehouse Deals. (They also offer coupons, daily deals and Woot! Deals for other savings.)
Look at your local retailers for online-exclusives that were returned and repackaged as well. These are normally discounted and are not actually used. They just may need some extra TLC when wrapping as they may be missing the outer box or it might be a little crushed.
Many secondhand stores contain unique gifts that won't be found on every retailer shelf, too. So if you want an extra special gift, this can be a great way to find something for that special someone.
It's easy to avoid overspending at Christmas if you put a little effort into it before you start shopping. Just remember your priorities and that it really is the thought that counts. Spend what you can and focus on spending time with your loved ones – not draining your bank account.
Do you have any other tips on how to avoid overspending at Christmas?
You might also like: