I participated in an Influencer Activation on behalf of Influence Central for Hershey's KISSES Deluxe. I received product samples to facilitate my review and a promotional item to thank me for my participation.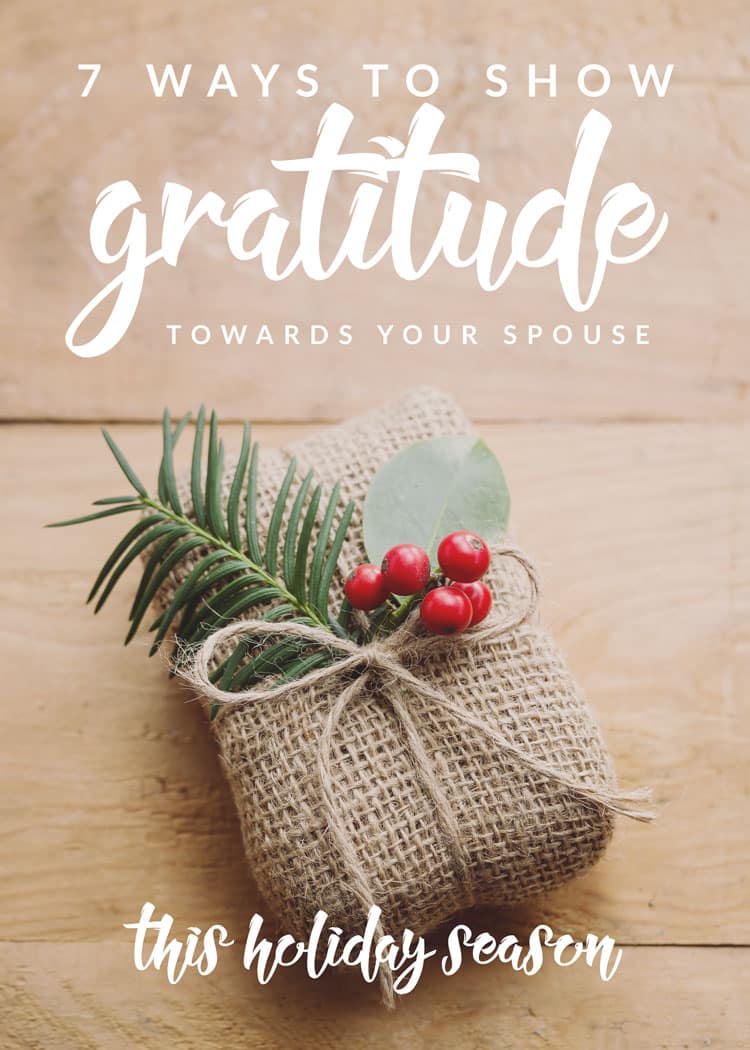 Confession time! I find the holiday season absolutely magical, beautiful, inspiring and downright stressful.
The truth is that I absolutely love this time of the year. But at times, I also kind of dread it. My stress level skyrockets and that makes my anxiety/depression a bit harder to manage. And when those get harder to keep on a steady level, I don't bring the best version of myself to the table. In fact, it can sometimes be the worst version.
And as much as I hate to say it, I know Nathan will always see more of the ugly than others will. That's just part of working together from home and being homebodies. I do know that all is not lost though. I already know that I'll be stressed so I try to be proactive about it. But I also work hard to make sure I show my appreciation for him as he helps get us through the extra cooking, influx of company, extra traveling, etc.
There's never a bad time to show you're grateful, but this list provides plenty of ways to show your appreciation towards your spouse during the holiday season.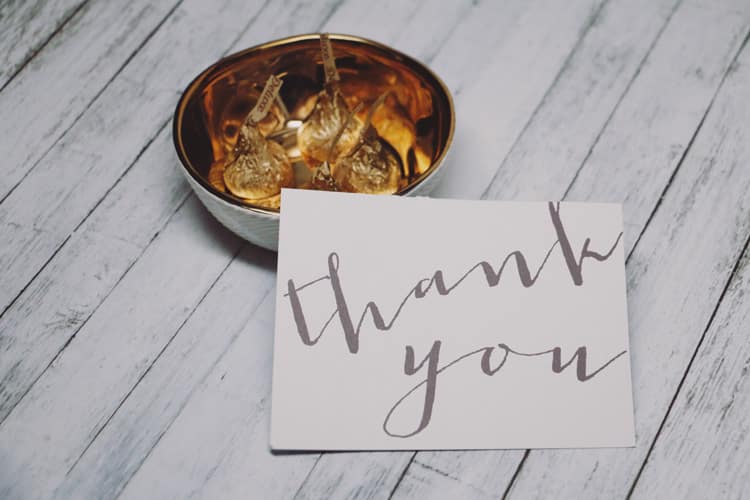 Write Them a Note | It can be short and simple or long and loving – it doesn't matter. Just something that shows that you love them, care for them, or appreciate their hard work goes a long way. Whether it's a post-it note on the bathroom mirror or a card tucked into their mail, it's a simple thing to show you care.
Say Thank You | It's simple and oh-so-easy, but that also means it's just as easy to forget to do. There are so many things that Nathan does for me that I appreciate. But I don't always make that well known. Take the gratitude out of your head and put it into words so they know you noticed their acts of kindness.
Show Affection | It's easy to get wrapped up in what you have to do to prepare for the holidays and stop thinking of your spouse as more than just another set of hands. Give them a hug or a kiss, hold hands when shopping for gifts, or snuggle up on the couch to watch your favorite Christmas classic.
Think Positive | Maybe they forgot the gift you wanted them to pick up or didn't make it home in time to help with food preparation and you're ready to explode. Take a moment, think about the last good thing they did (hopefully it wasn't too long ago!), and decide if that argument is really worth it. Try moving past it by letting them know it bothered you and then have them help with whatever they can now.
Be Present | I know, I know – those presents need your presence. And so does the food, the decorating, the house cleaning, etc. But your spouse does, too. Walk away from all the holiday madness, set down your phone and make sure you're available to be in the moment and live intentionally with them. Give your spouse your complete attention so they know you're really there.
Random Acts of Kindness | Doing something without them asking is a great way to show your gratitude. If they normally take the garbage out, do it for them. Make their favorite meal for dinner. Offer to help them with something they've been working on or pushing off. These simple acts will make their life so much easier.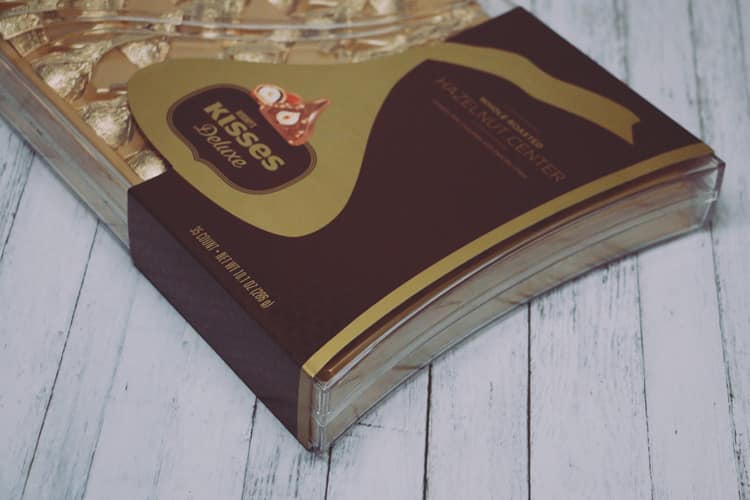 Indulge With Them | Plan a date night or a relaxing night in where you can indulge in your favorite foods and time with each other. Forget about everything you have to do/make/clean and just enjoy the time away with your loved one.
And if you're looking to a fun, delicious way to indulge – you've got to try the KISSES Deluxe Chocolates! They are a deliciously thoughtful way to show your affection to those important to you. Not only are they twice the size of an original KISSES Chocolate, KISSES Deluxe also have creamy chocolate center that's surrounded by a whole roasted hazelnut and finished with crisps and smooth milk chocolate. YUM!
As if their taste wasn't good enough for me to say you've got to try them (because they are melt in your mouth delicious!) – Hershey's has a really fantastic campaign this year. This holiday season, Hershey's is encouraging everyone to "Say More." Their hope is to get more people to take the time to actually talk with friends, family and loved ones in a meaningful way.
You can find out more about Hershey's KISSES Deluxe on Twitter, Facebook, or even watch their Say More video.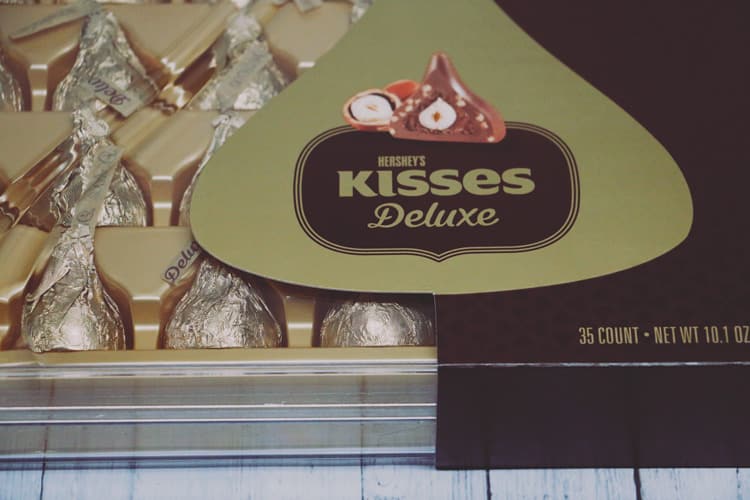 And while everything I mentioned about was directed at your spouse, most of these can be tweaked to show your appreciation for anyone you care for. So tell me:
What ways do you plan to show gratitude this holiday season?
P.S Want some of your own chocolate? Of course you do! I-C is hosting a contest for the new Hershey KISSES Deluxe! You can enter to win one of 50 Hershey's KISSES Deluxe 75 – piece gift box valued at $35. Contest opens on November 6, 2015 and closes December 14, 2015. I-C will randomly select fifty winners from all program entries and will handle fulfillment of the winning prizes.