Need a fun new recipe to make with strawberries? These Strawberry Caprese Skewers are a delicious twist on the traditional caprese salad. This is an appetizer that's a huge hit for the whole family!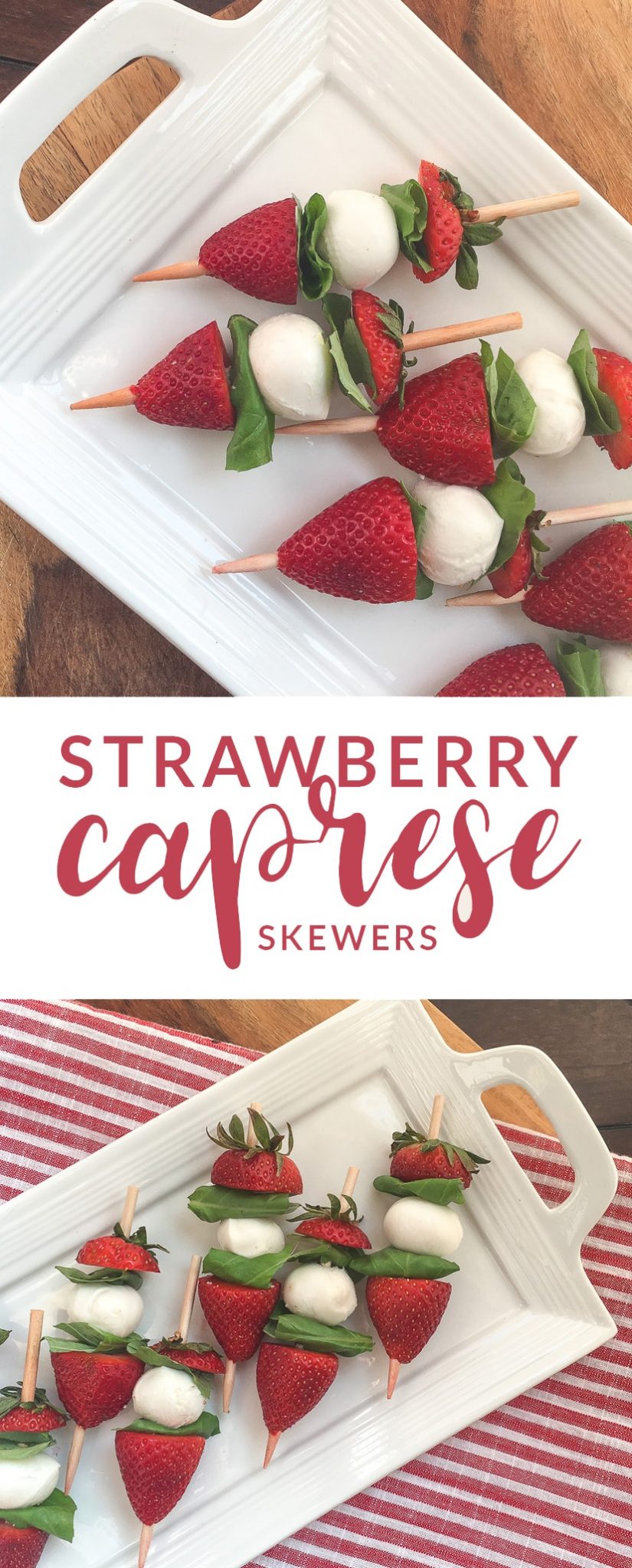 Do you know how many strawberry plants we planted this year?
I wish it was something small like the first year we planted them. We had a handful, maybe more of strawberry plants. And while they didn't do the best, we had some good strawberries from them.
And man, that was so easy to pick those.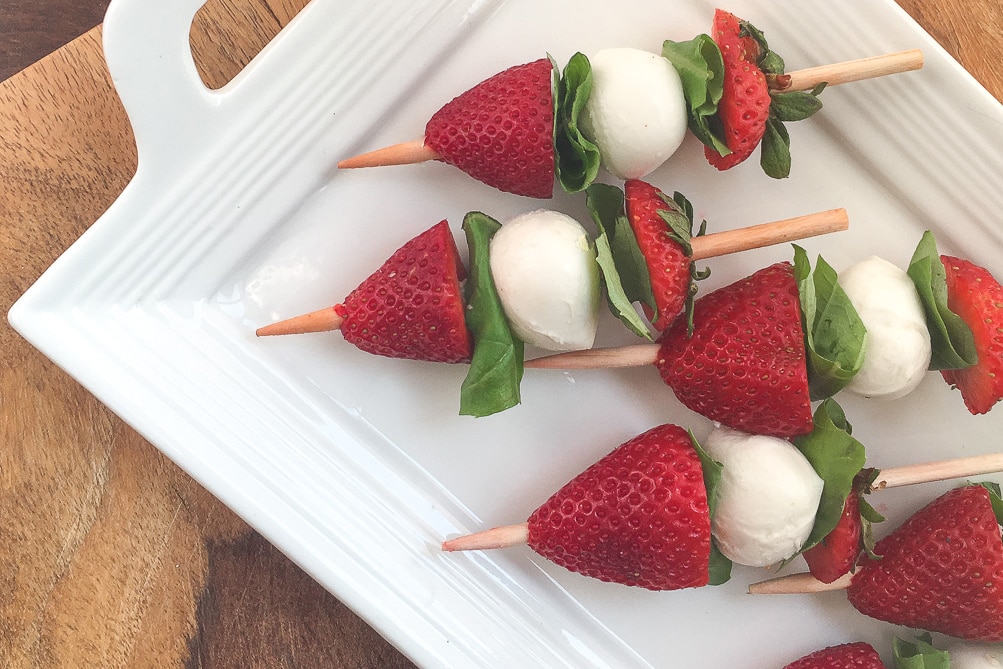 We skipped last year (our garden was pretty sad overall last year) and now this year, we thought we'd really get our share of strawberries. By planting a whopping 106 strawberries.
Are your eyeballs bulging out of your head? Because mine certainly were when we planted them.
It was fun to order them and be like "WOO, YEAH! STRAWBERRIES GALORE." Oh, those look tasty – add to cart. Ooh, those are a cross between strawberries and pineapples? ADD TO CART.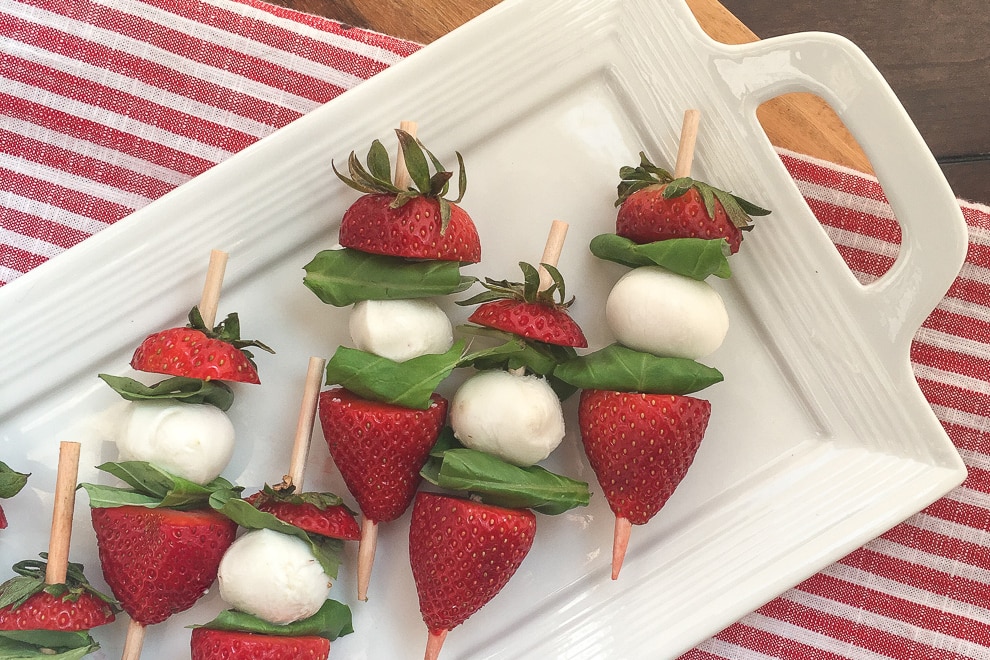 But when we made all of those garden beds for them to grow and planted those tiny things with freakishly long roots, I wondered if I was even going to save $5 over the course of the summer. Hours of watering, building, nurturing, picking, pruning, etc – to save a measly $5.
I'm convinced it was like late night sleep ordering because what small family needs 106 strawberry plants?!
ANYWAY.
We will (fingers crossed because oh my god, I would cry so hard if we yield nothing) hopefully have a plethora of strawberries this year. So I need fun recipes to make with them.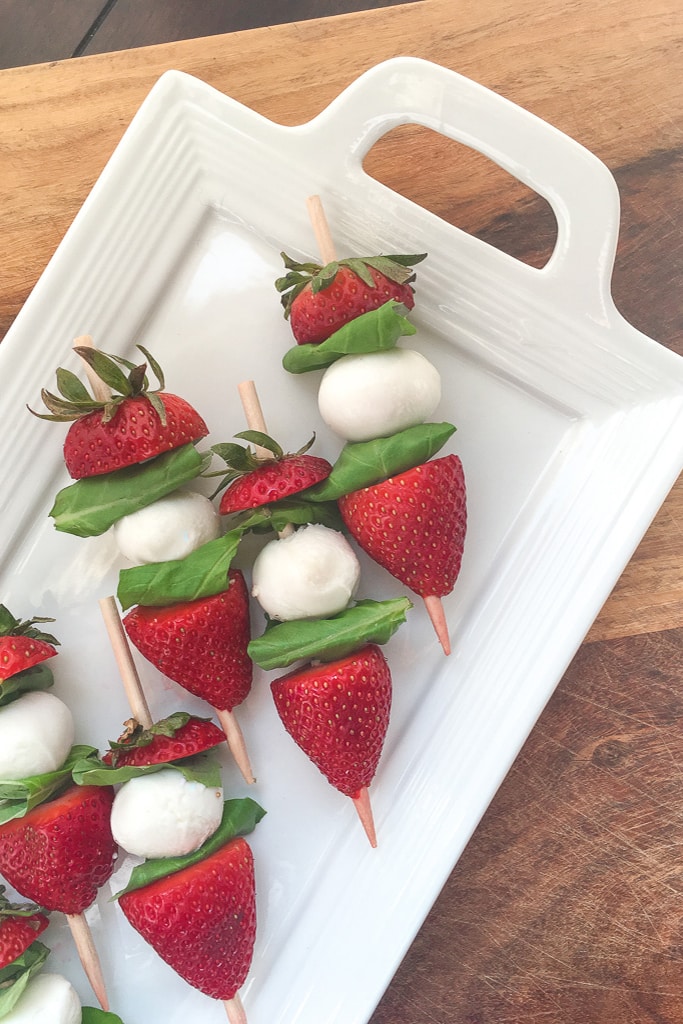 Recipes that go beyond that classics like jam and strawberry shortcake. Something more along the lines of these delicious Strawberry Caprese Skewers.
Not only is this recipe fun, but it's super simple and perfect for summer entertaining. Just like these Greek Salad Skewers.
With four ingredients and these wooden skewers, these Strawberry Caprese Skewers are super simple to put together and serve at your next summer party.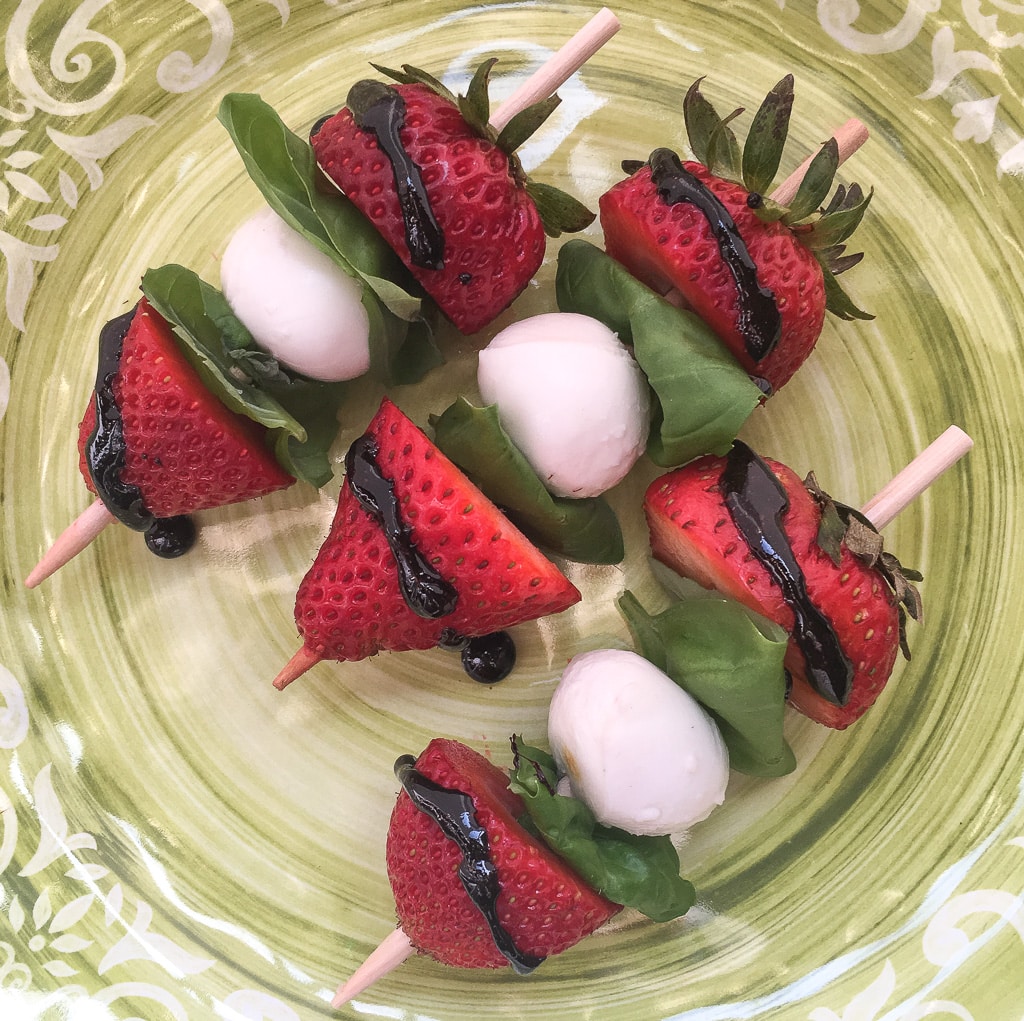 The glaze is the trickiest part (and I promise it's not actually that tricky!) In less than 20 minutes, you'll have light appetizers with rich, fresh flavors.
Strawberry Caprese Skewers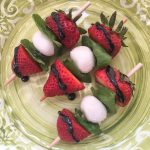 Strawberry Caprese Skewers
Ingredients
16

Strawberries

32

Basil Leaves

16

Mini

Mozarella Balls

1

Cup

Balsamic Vinegar

2

Tbsp

Olive Oil

Optional
Instructions
Cut the strawberries in half across the width (hamburger style cut) with the hull intact.

Press the bottom half of the strawberry on the skewer. Follow it with a piece of folded in half basil then a mini mozzarella ball. Follow that with another piece of folded basil then the top of the strawberry with the hull facing up.

Repeat for the rest of the strawberries and set aside on a serving platter.

3. To prepare the glaze, add balsamic vinegar to a small sauté pan over medium-high heat. Cook, stirring frequently, until the vinegar is reduced to about 1/3 of its original volume.

4. Remove glaze from heat and let cool slightly. Drizzle over the skewers, along with some extra virgin olive oil, if desired. Serve immediately. Enjoy!

Over medium high heat, cook the balsamic vinegar in a small pan. Stir frequently and cook until the balsamic vinegar is reduced to approximately 1/3 of it's original volume.

Remove the glaze from the heat and let cool slightly. Drizzle it over the strawberries and try to avoid the cheese as it will likely start to melt it on contact. Drizzle with olive oil if using and serve.
If you found this helpful, I would greatly appreciate you sharing this on Pinterest!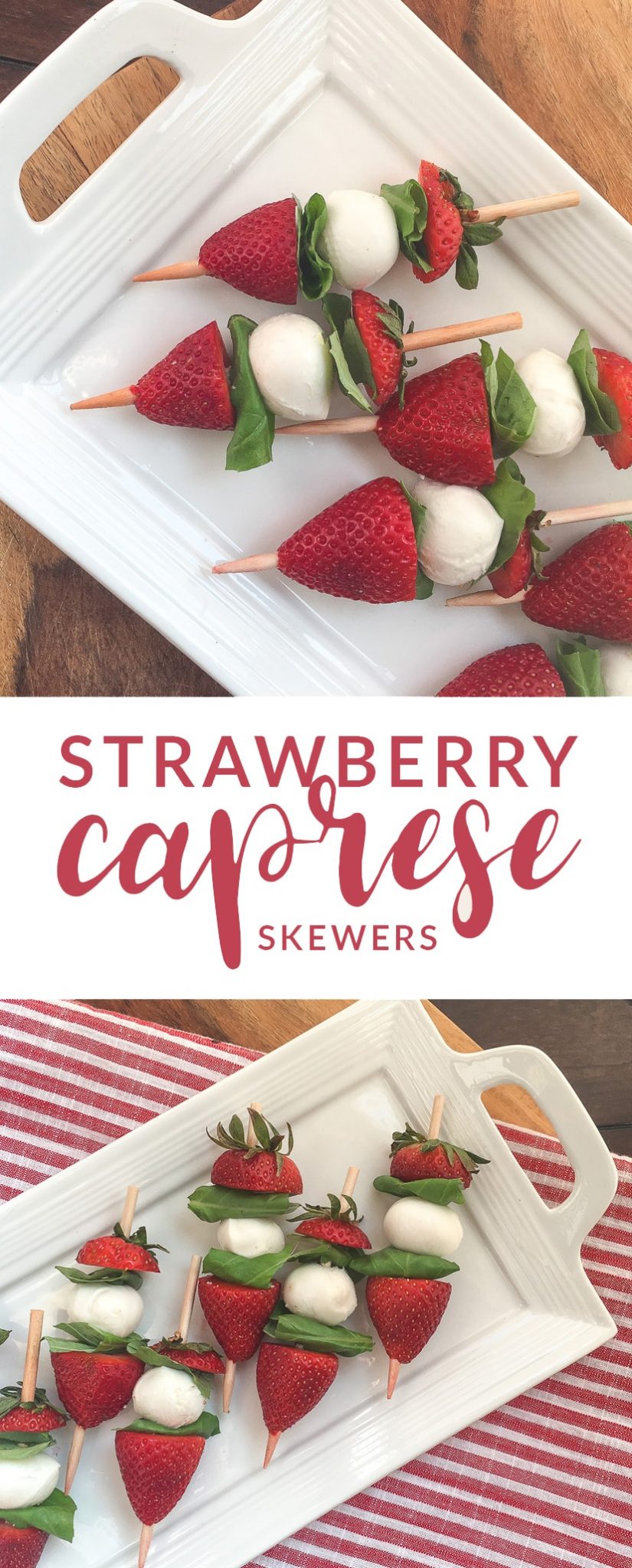 You might also like: