Need a new spicy dish for dinner? This jalapeno lime shrimp over rice is the perfect combination of spice and citrus. Your taste buds with thank you!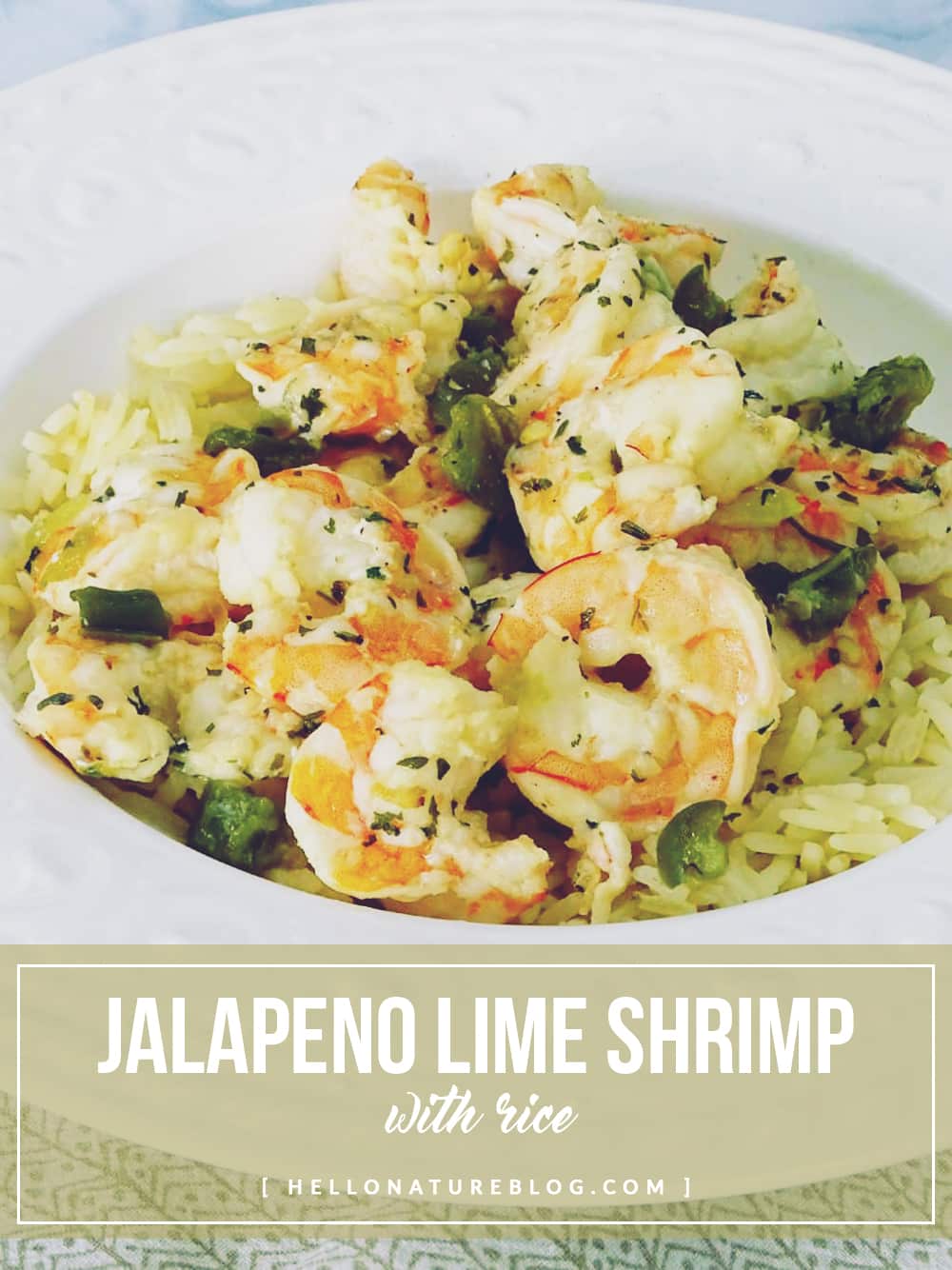 Our dinner menu has completely changed this year. We are pretty healthy eaters to begin with, but I've swapped a lot of ingredients in the meals I've been making. Instead of ground beef, I use a lot of ground turkey now. Instead of pork sausage, I've been incorporating chicken sausage into our meals.
I've even noticed changes in certain foods I used to enjoy. I'm not as much of a seafood eater as I used to be, but there's no denying that I still love shellfish. Especially shrimp! Shrimp is packed with protein and doesn't have any fishy flavor. It's a great replacement when you're tired of using chicken in dishes.
Even though we've been switching it up for dinner, my husband and I still get into the occasional dinner rut. That's when I start thinking about meals we've enjoyed, but haven't made often. Then I thought of this jalapeno lime shrimp that I made over rice.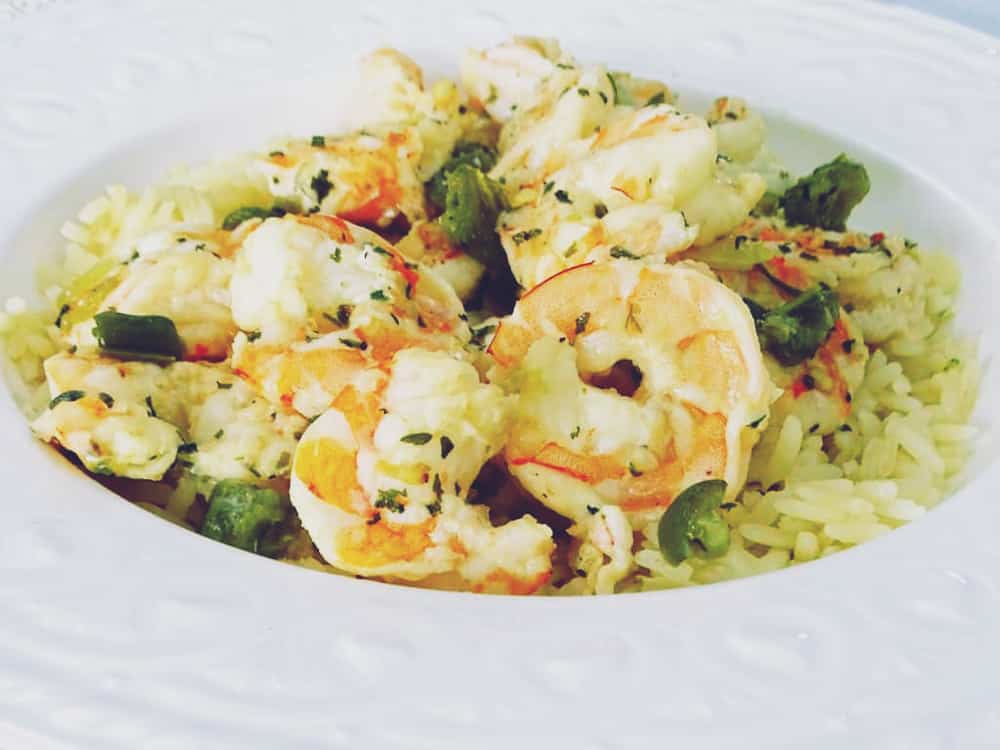 Jalapeno Lime Shrimp and Rice
Ingredients
1/2

cup

rice

1

cup

vegetable broth

1

lb.

shrimp

peeled and cleaned

1/2

jalapeno

seeds removed and chopped

2

garlic cloves

chopped

1

lime

juiced

1

tbsp.

extra virgin olive oil

1

cup

vegetable broth

Salt and pepper

to taste
Instructions
Prepare rice in vegetable broth.

While rice is cooking, heat olive oil in a large saucepan over medium heat.

Add garlic and cook until fragrant and golden.

Add lime juice and jalapeno slices.

Bring sauce to a boil and turn temperature down to a low simmer.

Add shrimp and cook through until pink.

Add cilantro and season with salt and pepper.

Plate shrimp over rice.

Spoon sauce over the shrimp and rice before serving.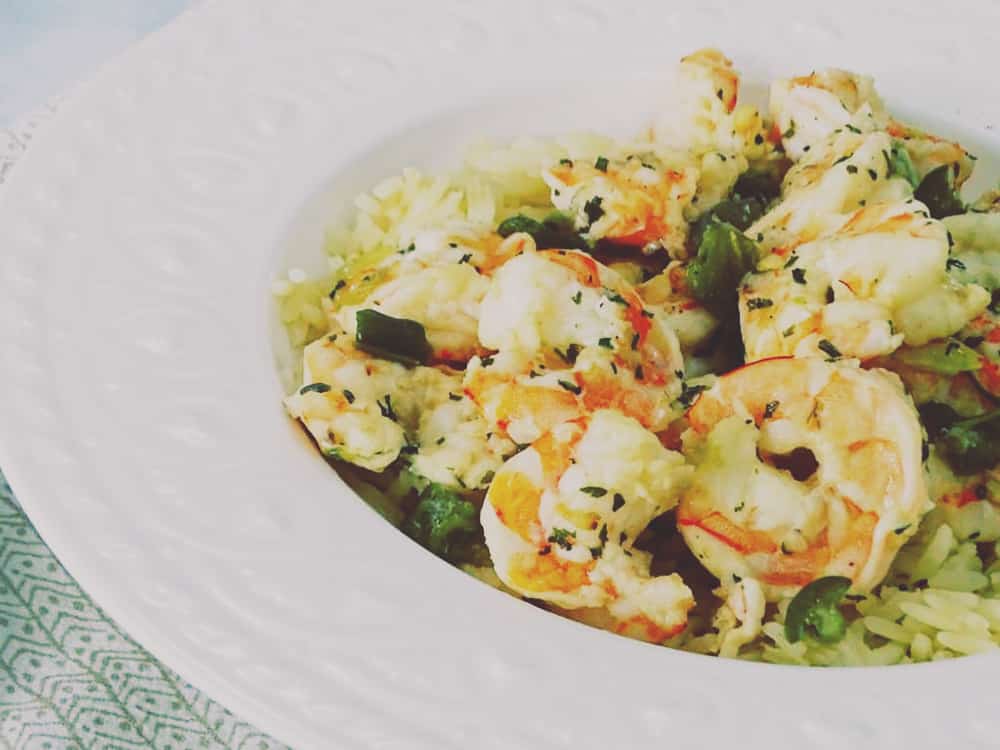 Since we still have many jars of canned jalapeños left from our summer garden, I didn't have to go far for the heat needed for this dish. Canning the jalapeños seems to tone down their spiciness. Since this recipe originally used fresh jalapeño, start with half of a pepper and remove the seeds and ribs. You can build up the heat from there.
Omit the jalapeno altogether if it's not your thing. It brings the dish together nicely, but you'll still have a tasty lime and cilantro shrimp dinner. This healthy dish was a total taste bud delight! It packed the perfect amount of spiciness that was nice, but not overwhelming. It's a perfect dish to warm you up during those cold days that linger this time of year!
What are your favorite healthy dishes?
You might also enjoy: