This is a sponsored post written by me on behalf of Riondo Prosecco. All opinions are 100% mine.
This Grilled Onion Sausage Fennel Pizza Recipe is a summer dish you won't want to miss! Made with store-bought pizza dough, dinner will be done in no time! You'll be wishing you would have made grilled pizza sooner.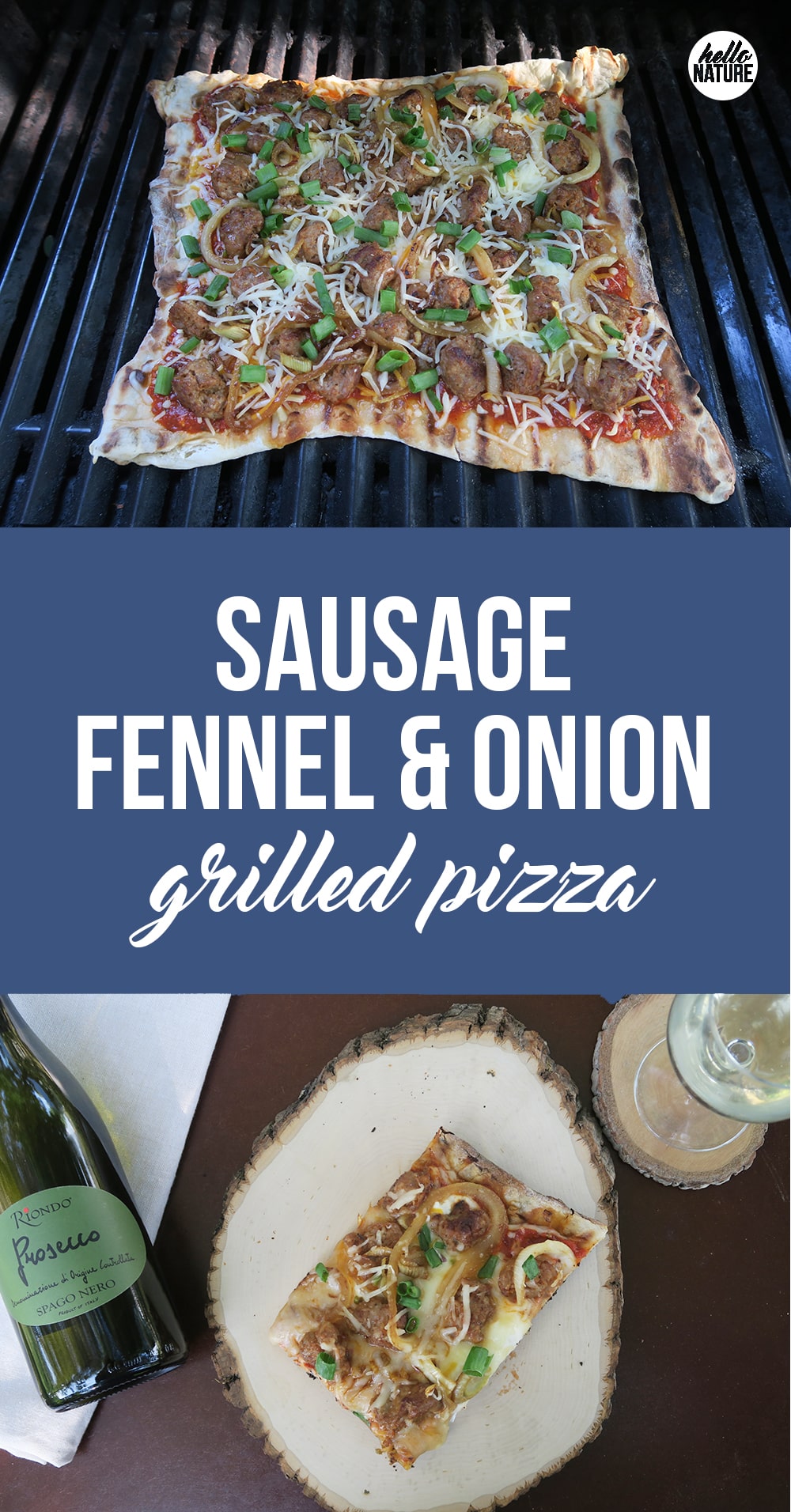 Do you know what I love the most about our deck and backyard?
Nights spent outside, enjoying a glass of wine and delicious food, unwinding after a long day. It's so simple, but it's one of my favorite things to do in summer. The quietness that comes with living in the middle of nowhere makes it even more peaceful.
One of my go-to beverages for these stress-free evenings?
This white sparkling wine from Italy is such a fun alternative to traditional cocktails and wine. It's delicious on its own, but paired with garnishes or juices? Swoon! Need some ideas of what to make? Check out these Riondo Prosecco Cocktails!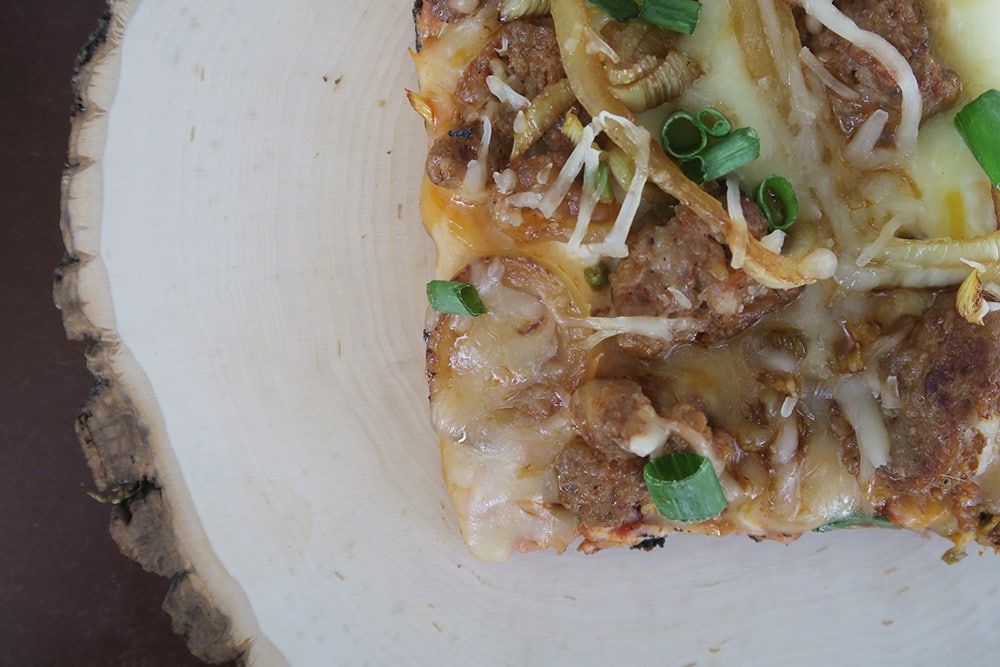 Riondo Prosecco is an inexpensive alternative to Champagne so I can enjoy it more often, too! It's the perfect drink for brunch, family get-togethers, BBQs, beach days, and of course – quiet evenings with friends or loved ones in the backyard.
Plus, it goes so well with grilled pizza. This Grilled Onion Sausage Fennel Pizza recipe paired with Riondo Prosecco is a mouthwatering way to go a little Italian for the summer!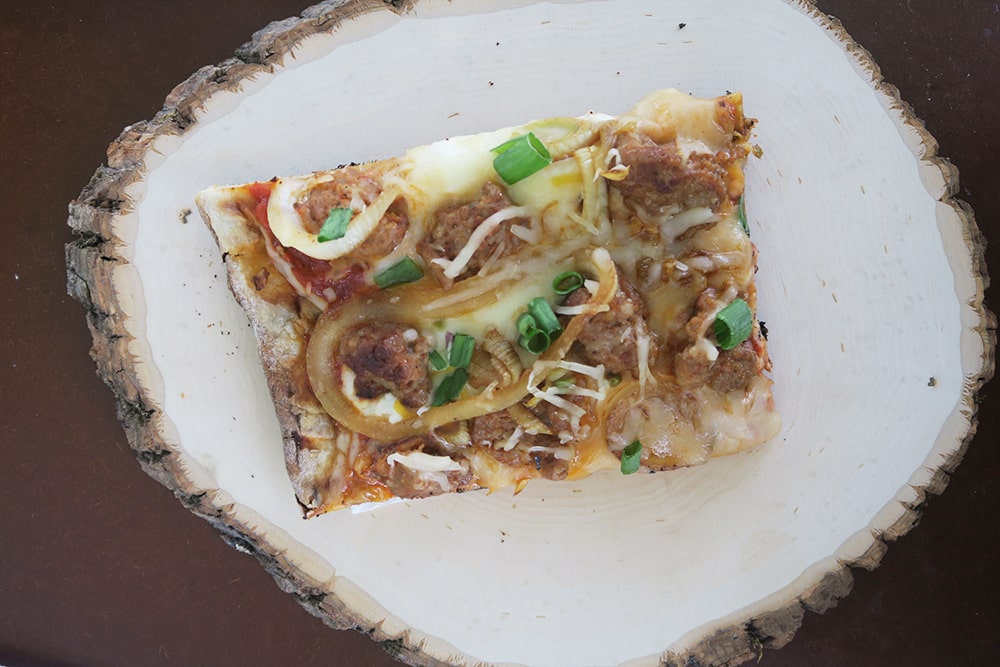 For the longest time, we've wanted to make a grilled pizza recipe. I just never knew how easy grilling pizza dough was! I was certain it would be super hard. Turns out, grilling pizza dough is actually super easy. And grilled pizza dough tastes absolutely amazing.
Related Reading: Watermelon Fruit Pizza with Balsamic Glaze
This is the first grilled pizza recipe we've made, but this is far from the last. It's the only way I want to make homemade pizza now. The smokiness of the grill lingers in the crispy crust while bringing out the flavors of your toppings in a way that the oven just can't. SO good!
Plus, I have a little secret.
It's store-bought pizza dough.
I know, I know. Homemade is always better.
But if you're looking for relaxing on the patio with your friends or just to unwind – a can of pizza dough that you grabbed from the store is SO much easier. And it still tastes delicious.
Related Reading: Meatball Marinara Naan Flatbread
Grilled Onion Sausage Fennel Pizza Recipe
Grilled Onion Sausage Fennel Pizza Recipe
Ingredients
1

Can

Pizza Dough

1

Cup

Marinara Sauce

1

Fennel Bulb

Thinly Sliced

1/2

Large

Onion

Thinly Sliced

1

Pound

Sweet Italian Sausage

1/2" Balls

3/4

Cup

Ricotta

2

Cups

Shredded Cheese

Mozzarella and Parmesan

Green Onions to garnish

optional
Instructions
For The Crust
Preheat the grill to approximately 500 degrees

Roll out the pizza dough to approximately 12x14 and place on a cutting board or cookie sheet to transfer to grill. Use flour if necessary to get it to not stick when rolling it out

Place the pizza dough on the grill and cook for 1-2 minutes or until pizza dough begins to lift off the grill. Flip and repeat. Remove from grill and let cool for a few minutes before adding toppings.
For The Pizza
While you're waiting for the grill to heat up, cook the fennel, sausage, and onion together in a pan over medium heat. Cook until sausage is cooked through, approximately 7-10 minutes.

Add marinara sauce to the pizza dough and spread to approximately 1" from the edges.

Add dollops of ricotta across the entire pizza.

Sprinkle 1 1/2 cups of cheese across the entire pizza.

Spread the fennel, sausage, and onion out over the pizza. Cover with the remaining 1/2 cup of cheese. Top with green onions if using

Place the pizza back on the grill and cook until cheese has melted, 1-3 minutes.

Remove from grill, let cool slightly for cleaner cutting, cut and serve.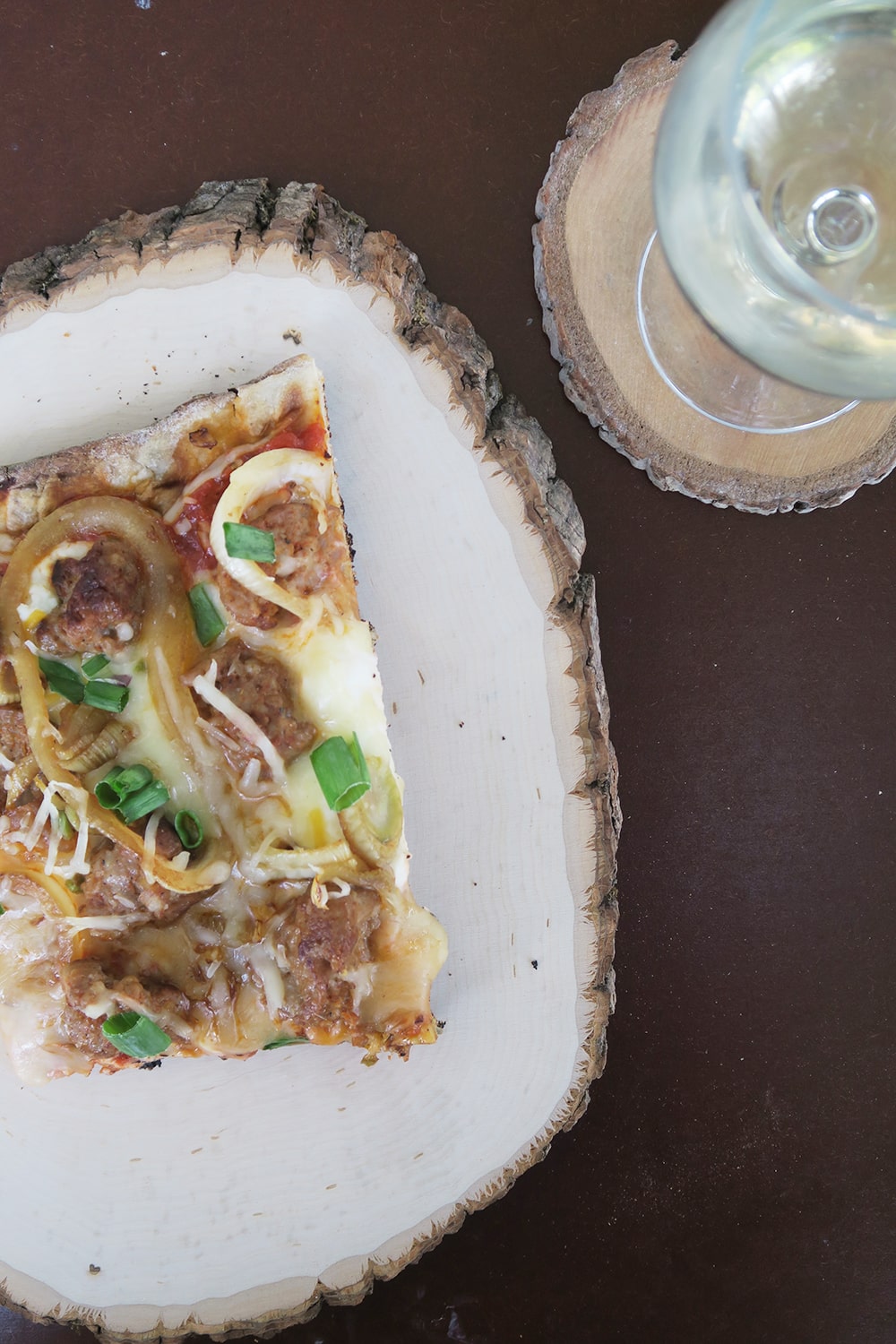 Riondo Prosecco makes nights spent relaxing in our backyard a bit more bubbly. And this Grilled Onion Sausage Fennel Pizza? It makes weeknight meals a whole lot more delicious.
Have you made grilled pizza before? What is your summer go-to beverage?
You might also like: