This post is sponsored by Pepperidge Farm in conjunction with Blog Meets Brand and I have been compensated for my participation. All opinions are my own. Need a lighter sandwich that packs a flavorful punch? This Garden Veggie Sandwich with Garlic Aioli is the perfect choice! Easy to make, delicious to eat!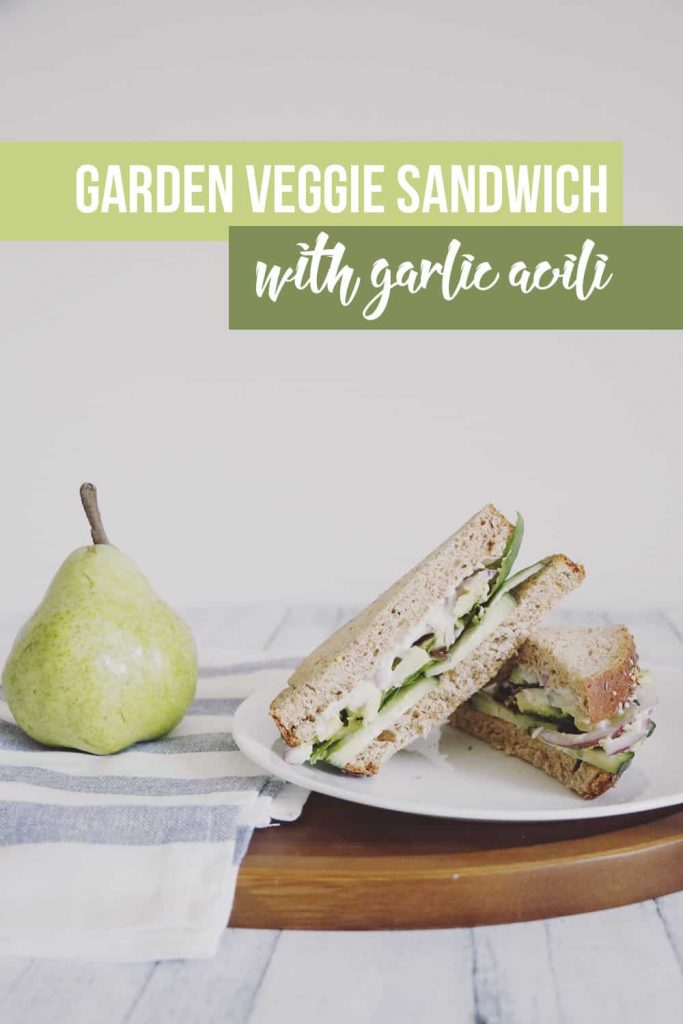 When we used to live in Green Bay, there was a small coffee shop that I absolutely loved. I spent a ton of time there in high school, studying and spending waaay too much money on coffee and their delicious food. I spent time there during college doing the same thing. By the time Nathan and I were together, I was no longer in college and so we just went for the food and drinks.
Shortly before we moved, they switched to a new location and changed their name along with, well, pretty much everything I loved about the place. The food changed, the specialty coffee drinks changed, and the cozy atmosphere I so enjoyed was no more. Which meant my go-to sandwich that I always ordered was gone. I was so bummed!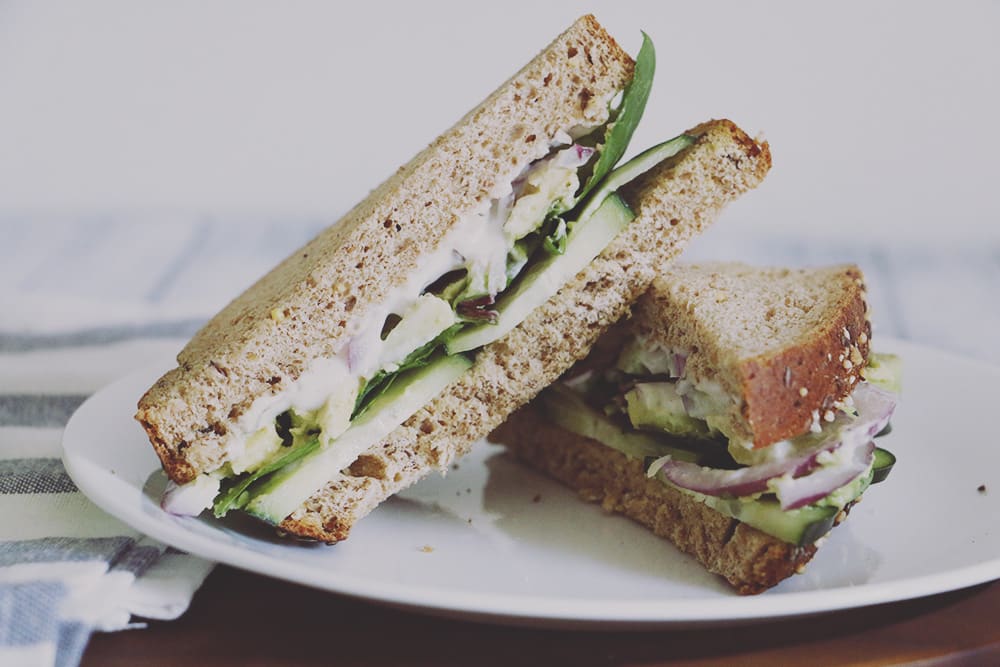 Up until recently, I haven't been able to really recreate it. There was always something missing, even though it was a fairly simple veggie sandwich. I didn't realize what it was until I tried the new Pepperidge Farm® Harvest Blends bread and it was a match made in sandwich heaven.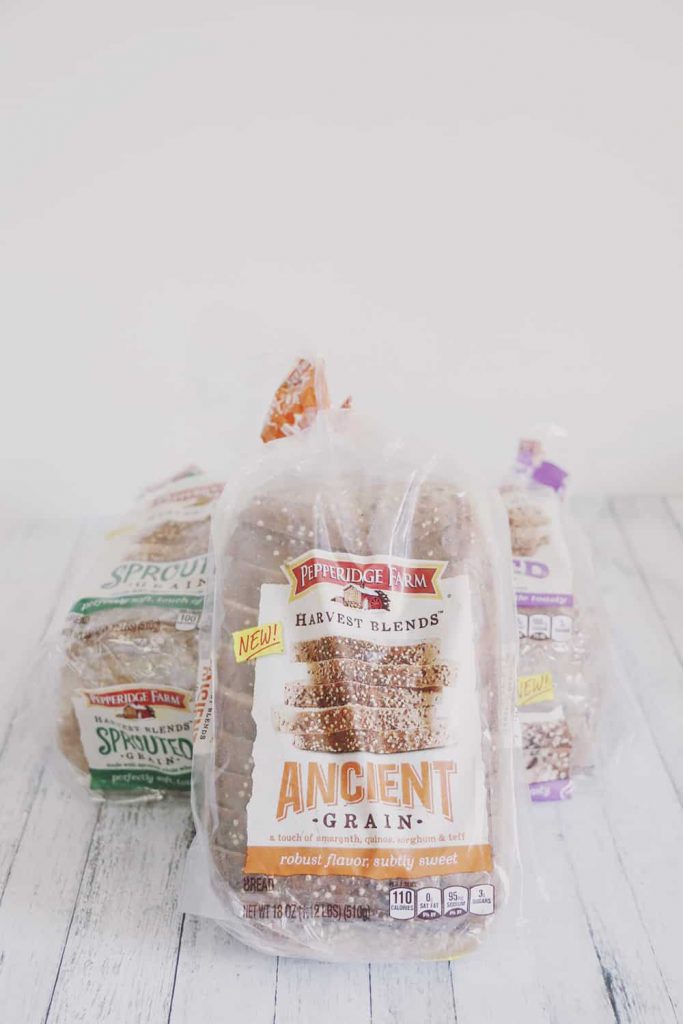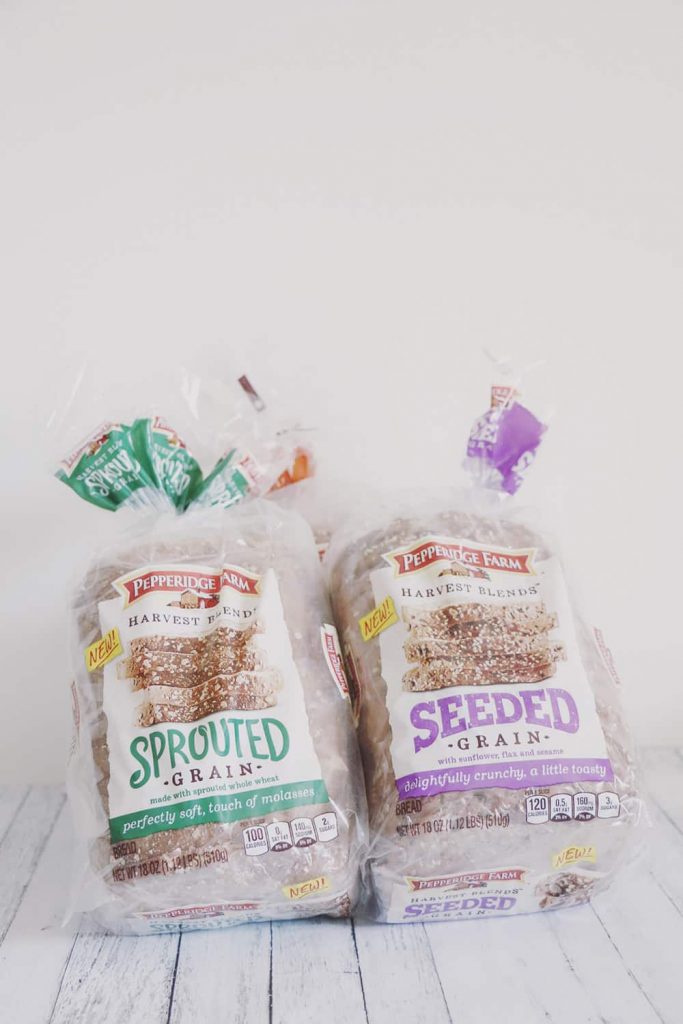 A good bread is crucial to a good sandwich. It doesn't matter what you put in between those two slices if the bread itself is just your plain jane, nothing special bread. It totally transforms a sandwich. And that's exactly what the new Pepperidge Farm Harvest Blends bread does – takes an ordinary sandwich and makes it amazing.
I'm partial to the Ancient Grain bread (it has a touch of amaranth, quinoa, sorghum and teff) BUT – the Sprouted Grain and Seeded Grain are so good, too. It just so happens that the Pepperidge Farm Harvest Blends Ancient Grain bread is reminiscent of pretty much all of my favorite breads combined so it had a place in my food-loving heart from the get-go.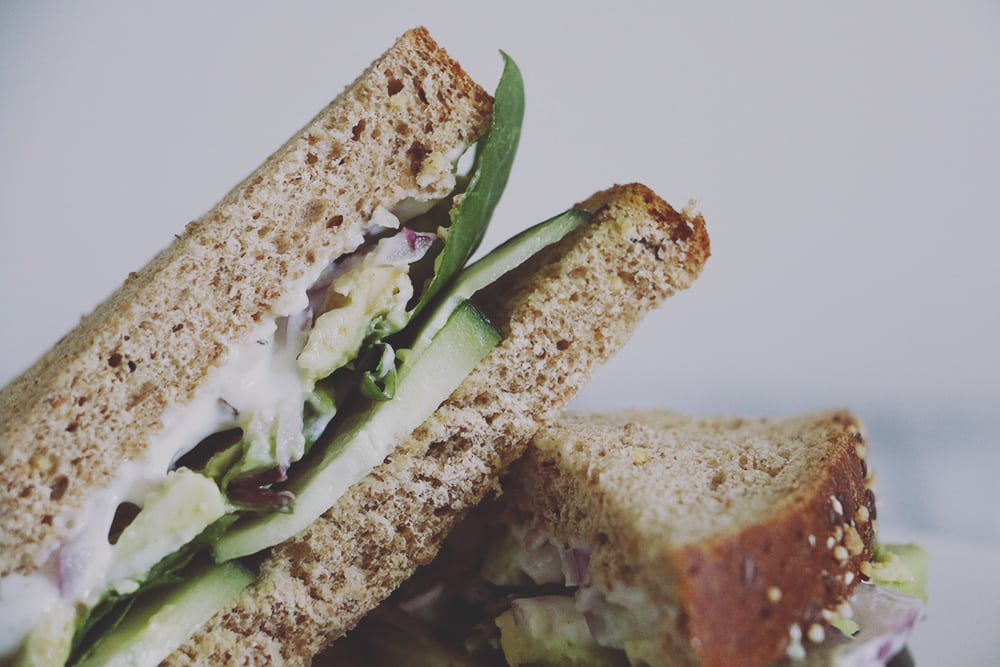 Now on to the sandwich!
This garden veggie sandwich with garlic aioli is so, so, SO good! Between the bread and the aioli – swoon. The fresh ingredients and everything in between just make it the perfect Summer sandwich. Not too heavy, but still packed with a ton of flavor.
If you're looking for a lighter sandwich for an afternoon spent enjoying your backyard, this is it. I would highly recommend packing this garden veggie sandwich with garlic aioli for a picnic or even a road trip, too. It's good for everything, I swear. And it doesn't take much to put together before you head outside!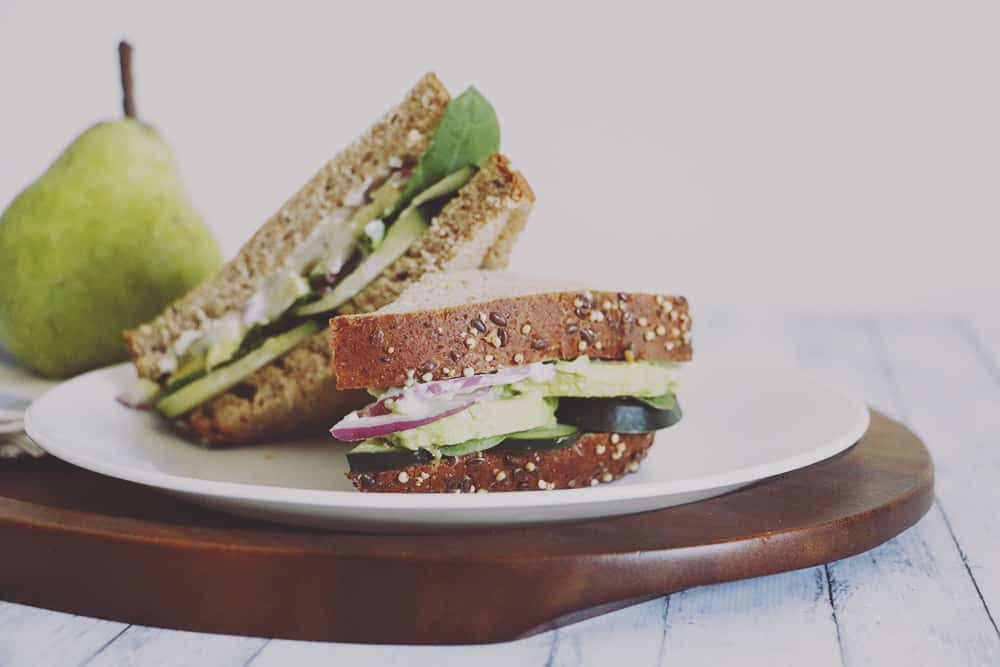 Garden Veggie Sandwich with Garlic Aioli
Garden Veggie Sandwich with Garlic Aioli
Ingredients
For the Sandwich
2

Slices

of Pepperidge Farm Harvest Blends Bread

6

Cucumber Slices

1/2

Avocado

Sliced

Greens - Kale

Lettuce or Arugula

Red Onion to taste

Sliced

1 1/2

Tbsp

Garlic Aioli
For The Aioli
1

Tbsp

Light Mayonnaise

1

Tsp

Minced Garlic

1/2

Tsp

Lemon Juice

Pinch of Salt

Pinch of Pepper
Instructions
For the Aioli
Combine all ingredients and chill for at least 15 min.
For the Sandwich
Spread the aioli on one slice of bread.

Layer the rest of the ingredients.

Top with the other slice of bread.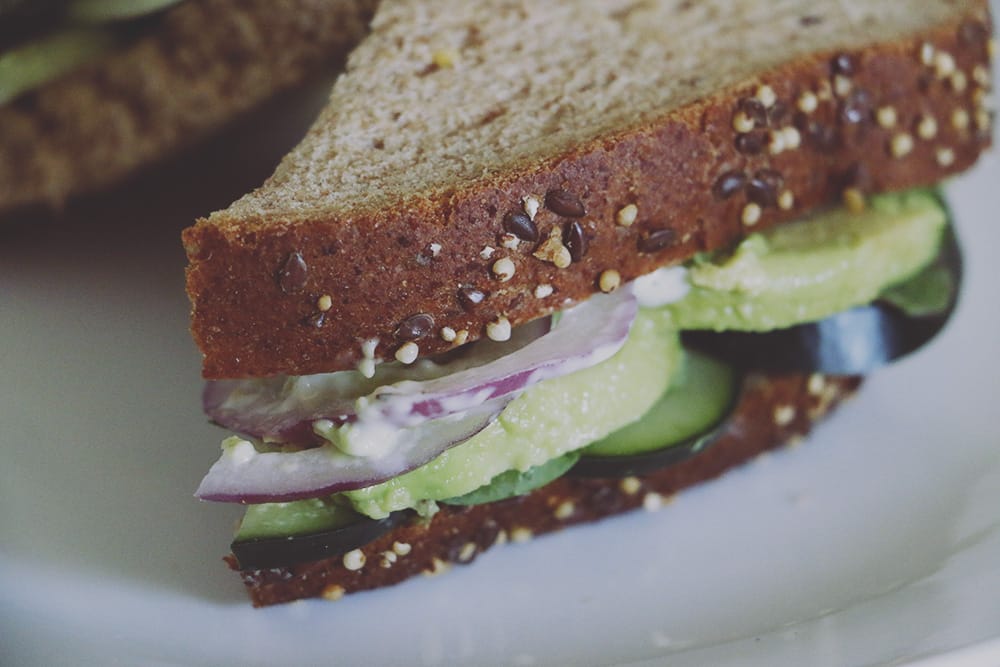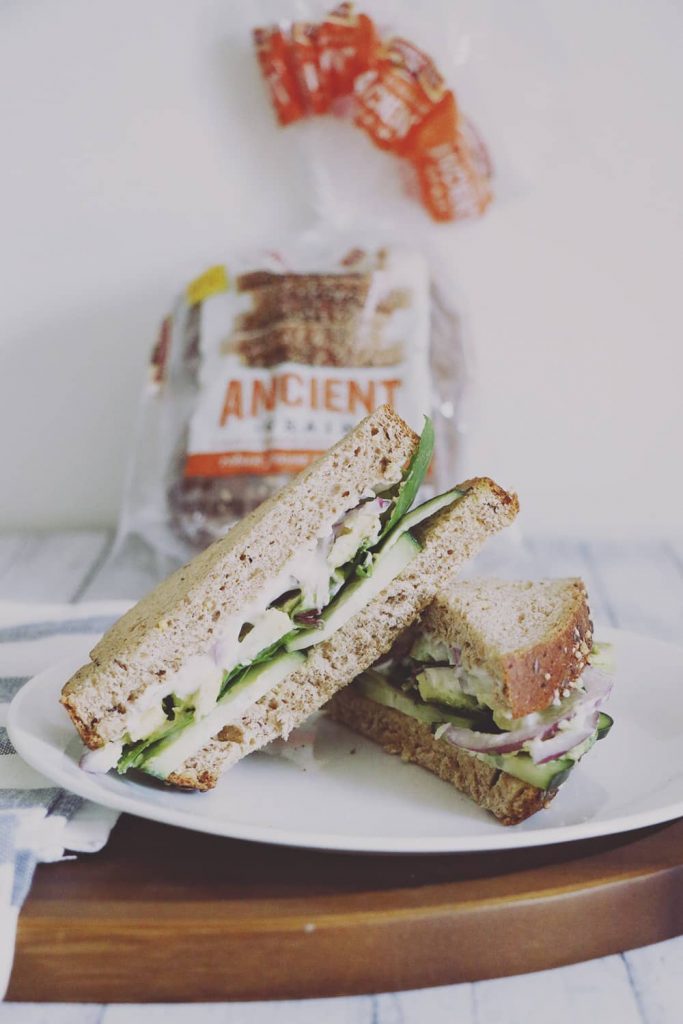 See? This garden veggie sandwich with garlic aioli was meant for hot Summer days where you just don't feel like cooking, but you still want a delicious dish.
You can easily swap out the veggies, or add in other ones, depending on what you have on hand as well. You just have to get the bread (and make the aioli – who doesn't like garlic?!) because it really does make the sandwich!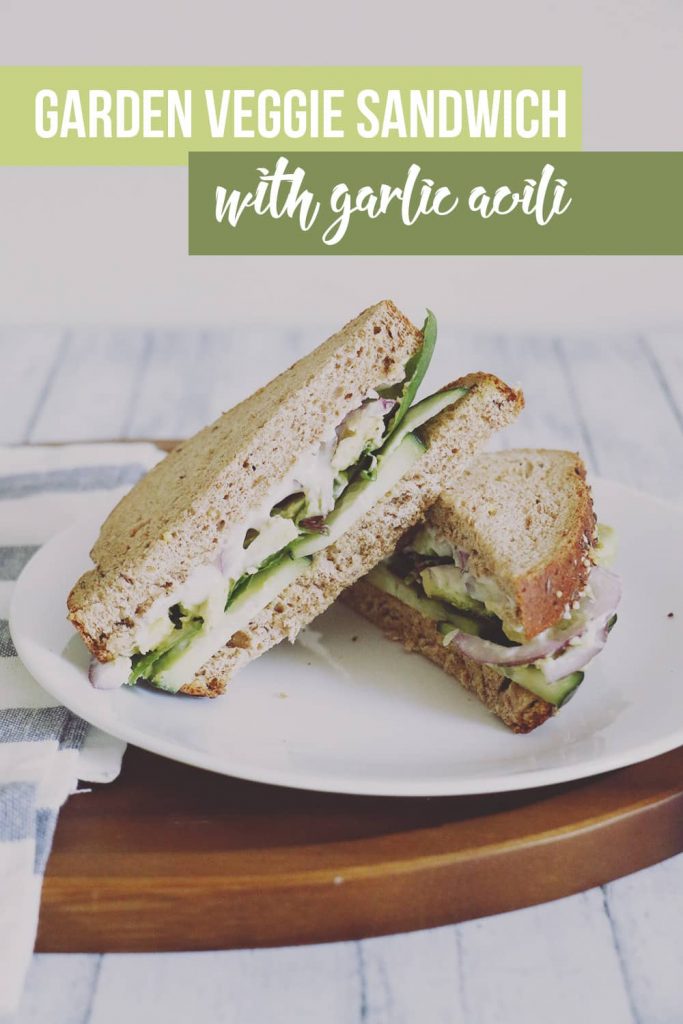 Let's Chat!
What makes an amazing sandwich for you – the bread, the condiments or the rest of the ingredients? Have you tried the new Pepperidge Farms Harvest Blends bread? It's available in the Midwest at your local grocer so you've got to try it if you haven't already!
You might also like: