Looking for homemade Halloween costume ideas for kids? I've got nine easy costumes for children that you'll want to check out!
I am so excited about making Lily's Halloween costume this year! I have no idea what she is going to be, but I do know that I'm going to make one. Considering it's October first, I should probably figure that out…
Luckily, I've got some fun inspiration with some easy DIY Halloween costumes for kids below. If DIY isn't your thing, be sure to check out these Star Wars costumes for the whole family or these costumes for dogs.
DIY Halloween Costumes for Kids

Baby Owl from Cutesy Crafts
This is one of the cutest toddler costumes! It's great for those just learning to walk or still crawling, too, because it's so flexible. This DIY owl costume may take a little bit more effort than some of the other DIY costumes, but it's totally worth it!
Bat Girl from Cutesy Crafts
This DIY batgirl costume is an easy superhero costume for girls. Your child will be ready to help save the world in no time since you don't need too many supplies to create this DIY superhero costume.
Isn't this one of the cutest kids costumes you've ever seen? I love this DIY Shopkins costume from Made by a Princess because of the attention to detail. Plus, who doesn't love donuts?!
This Sophie the Giraffe costume is to die for! I felt like Sophie was one of the top things recommended to add to registries when we were creating ours so it truly is the perfect DIY baby costume.
I think this is one of the most unique toddler Halloween costume ideas I've seen in a long time! Plus, I love how this is such a simple DIY costume to put together.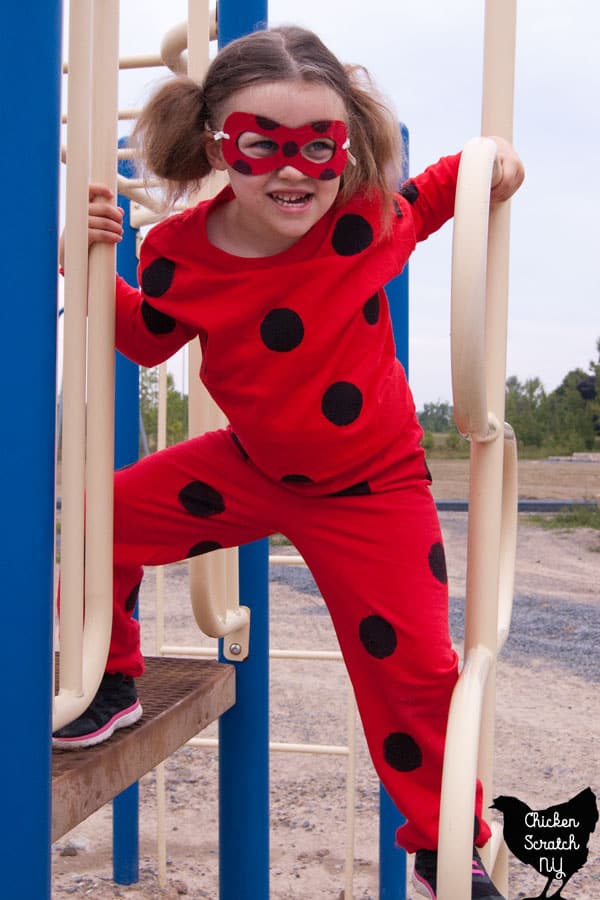 This DIY Miraculous Ladybug costume is another way to keep kids warm while still being able to show off their Halloween costume! It's also another easy DIY costume for kids that won't leave you with a ton of extra supplies!
Who wouldn't want to wear a Mr. Tumnus costume?! This DIY Chronicles of Narnia costume is super easy to put together and can easily be created for boys or girls.

If you want a no-sew kids costume, this is it! I love how this DIY Peter Pan costume turned out and am amazed that I could make it without a sewing machine.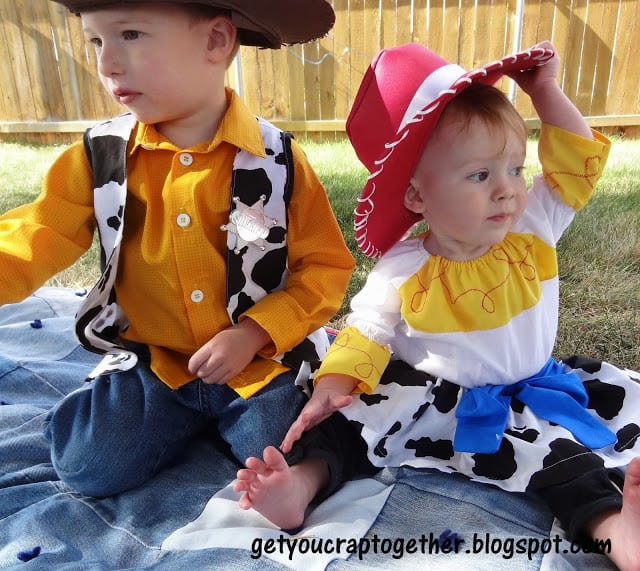 Aren't these the cutest matching costumes for kids?! This DIY Woody and Jessie costume idea would be super cute for siblings or friends who want matching costumes.
Looking for other Halloween DIY projects? Make this Halloween Cheesecloth Ghost DIY or these Halloween Banana Pudding Parfaits. You can also create this Halloween Piñata or these Candy Corn Bath Bombs. Happy crafting!
PIN ME