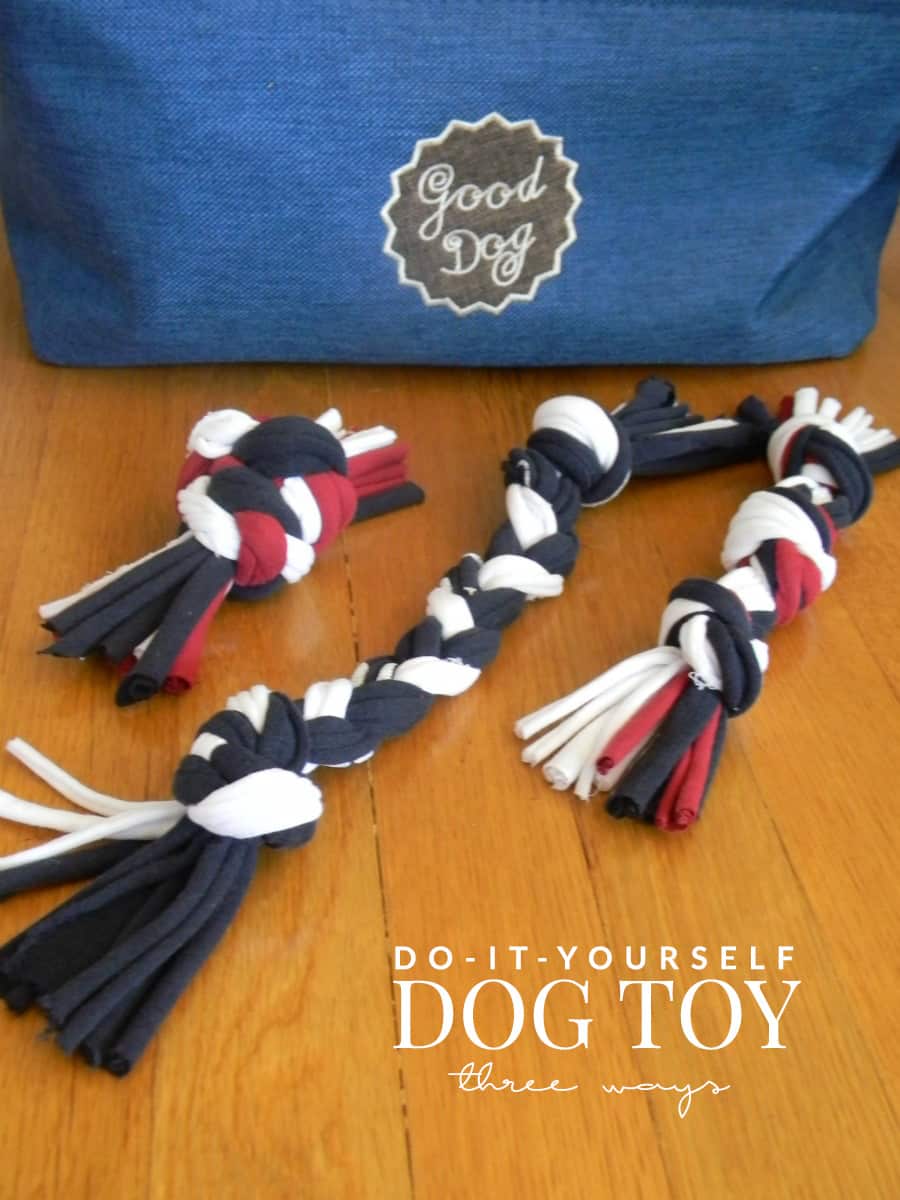 My husband and I recently started cleaning out our closets a couple of weekends ago. And when he dumped a pile of clothes at my feet to add to my bag, an idea immediately popped into my head. As I started shifting through his shirts, he asked, "What are you doing?" I just said, "Watch."
I took three t-shirts from the pile and started cutting them into thin strips to make t-shirt yarn. From there, I started twisting, braiding, and tying the yarn into a DIY dog toy. I've only really seen simple braided dog toys, so I decided to turn one into a knotted ball and another into a multi-knotted toy. I love the way they turned out and hopefully our new puppy will, too!
To make the t-shirt yarn: just cut your t-shirt into thin strips. Gently tug on the strips of t-shirt to stretch them out. If they're different lengths, it's okay. You'll get to trim them later.
DIY Braided Dog Toy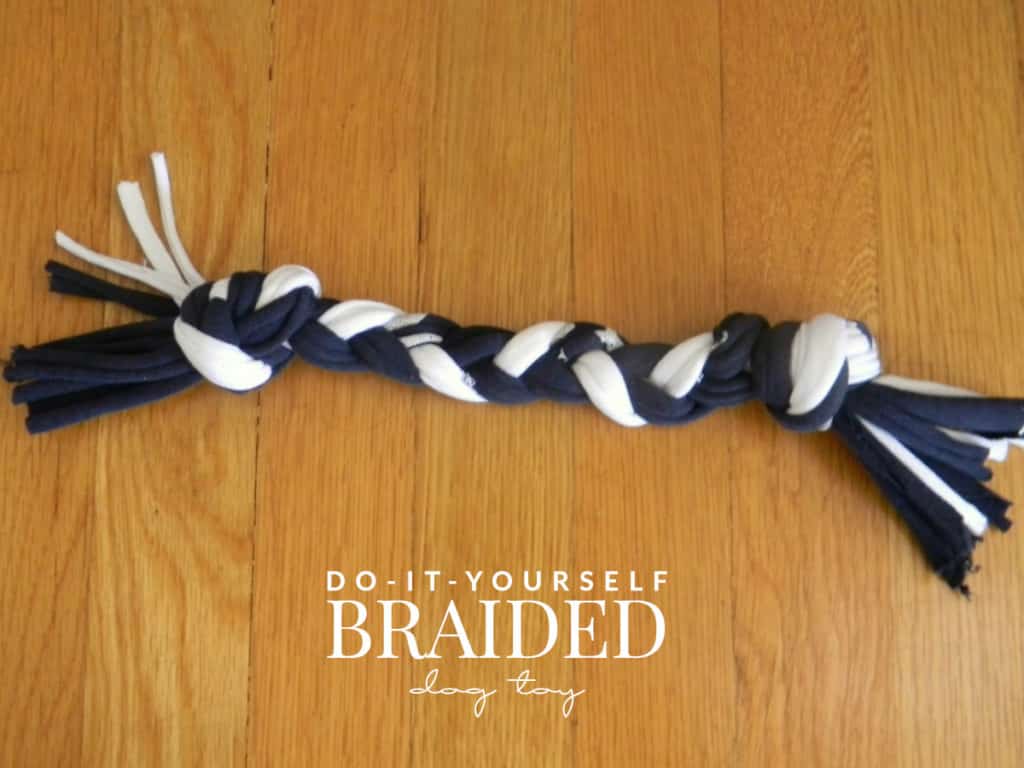 Using 9 strands of t-shirt yarn, divide fabric into 3's.
Braid strands of fabric until you have 2″ left at each end.
Tie off ends into secure knots.
Trim ends evenly, if necessary.
DIY Multi-Knotted Dog Toy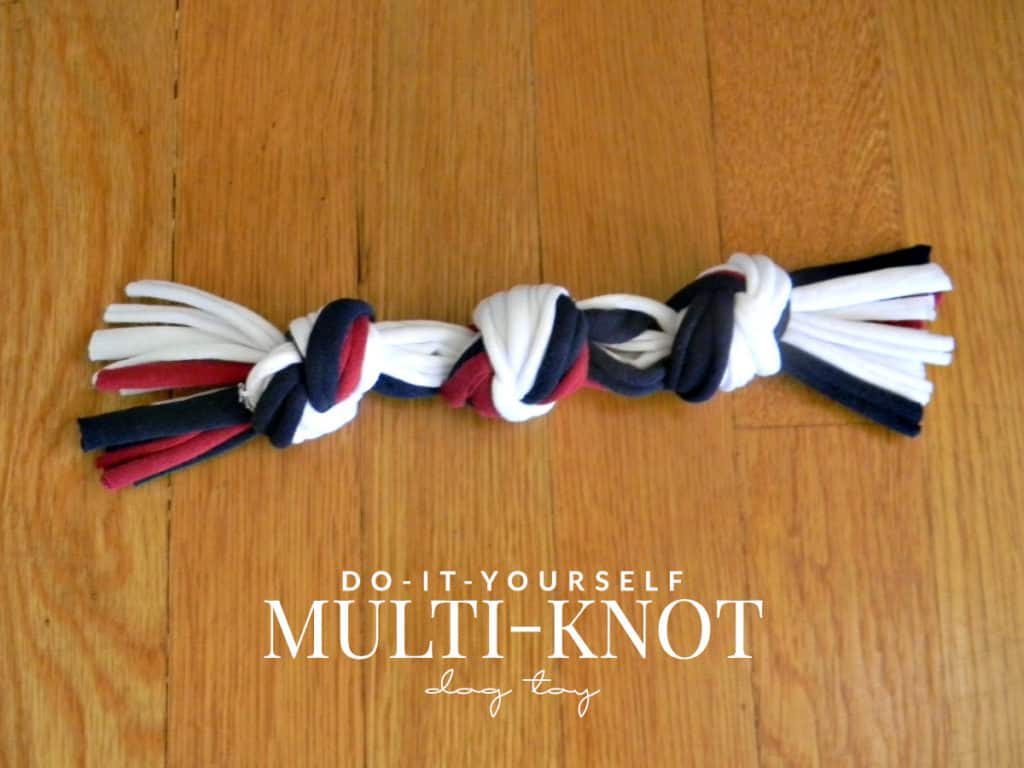 Using 10 strands of t-shirt yarn, gather yarn at one end.
Tie that end into a knot.
Make a middle knot, then secure the other end in a knot.
Trim ends evenly, if necessary.
DIY Knotted Ball Toy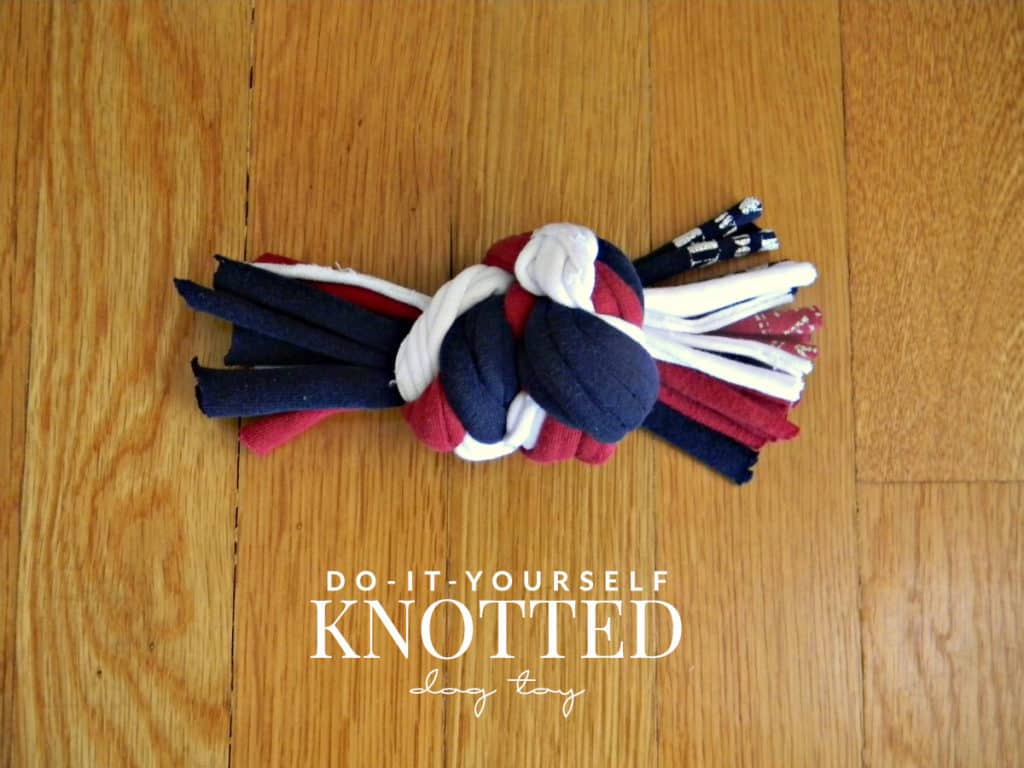 Using 12 strands of t-shirt yarn, divide into 3 sections and braid.
Continue braiding until you have 2″ left at each end.
Tie entire braid into a knot.
Continue tying knots until fabric forms into a ball.
Trim ends, if necessary.
From the three dog toys that I made, I still had a lot of t-shirt yarn left over. Keep them in your craft stash because dog owners know how much wear a dog toy can get!
I love creating upcycled projects and giving new life to old items. I also love that even though these shirts are fresh and clean, they still carry a scent that will become familiar to our puppy. That'll make these toys a little more personal than a toy bought at the pet store. And believe me – we've got lots of those, too!