I have a confession to make. I love dressing up my dog, Pixie. She's my toothless baby and I have to make sure that she's presentable to the world. I swear she loves dressing up, too. When I pull out her fancy harness, she looks excited to leave the house. I have another confession to make. Most of the time, her top is more expensive than mine. Now a days, there's a great selection of dog shirts at pet stores. I love the Martha Stewart line offered at Petsmart. However, it's hard to find something that is my taste that is under $20. Often times she's wearing her fancy harness and I'm wearing a $10 shirt from Forever 21. Prioritizing myself is not a priority in my household.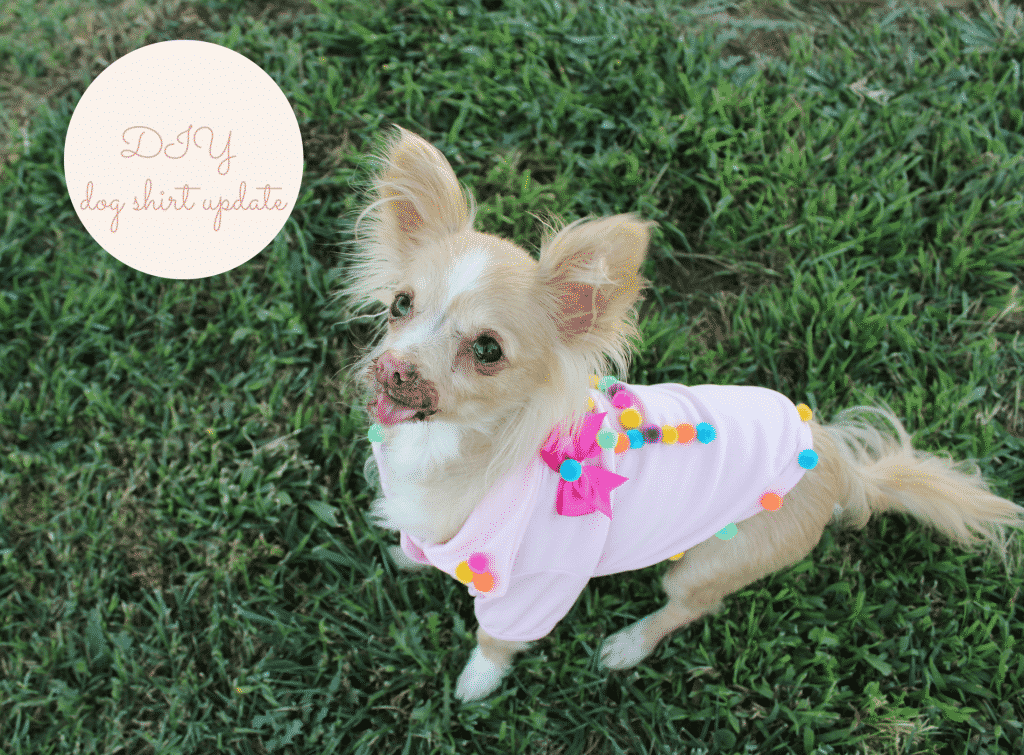 I decided that it's time that I updated a blah dog shirt into a woah! dog shirt. I wanted something that was cute and cheery, something perfect for our imaginary day trip to Palm Springs. With that being said, I have priorities like binge watching Suits and I gotta make sure that I can afford Amazon prime. This is why I present to you a DIY upgrade that's less than 10 dollars and that takes less than 10 minutes. Win-win!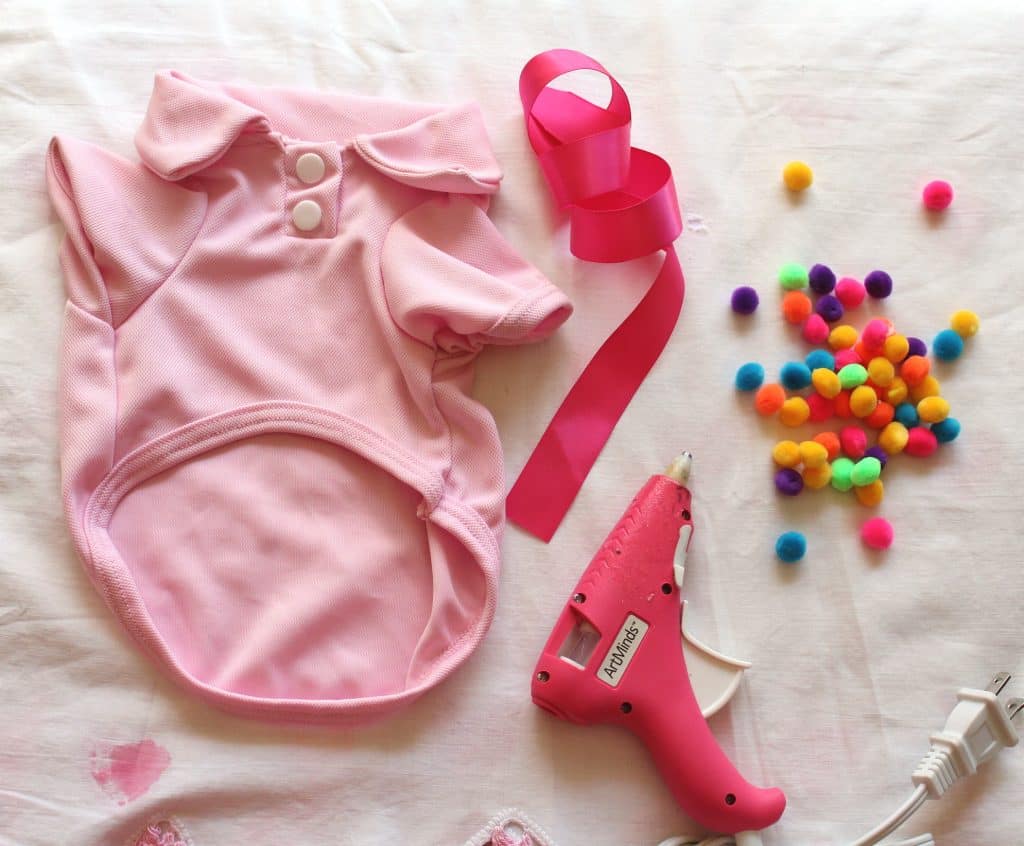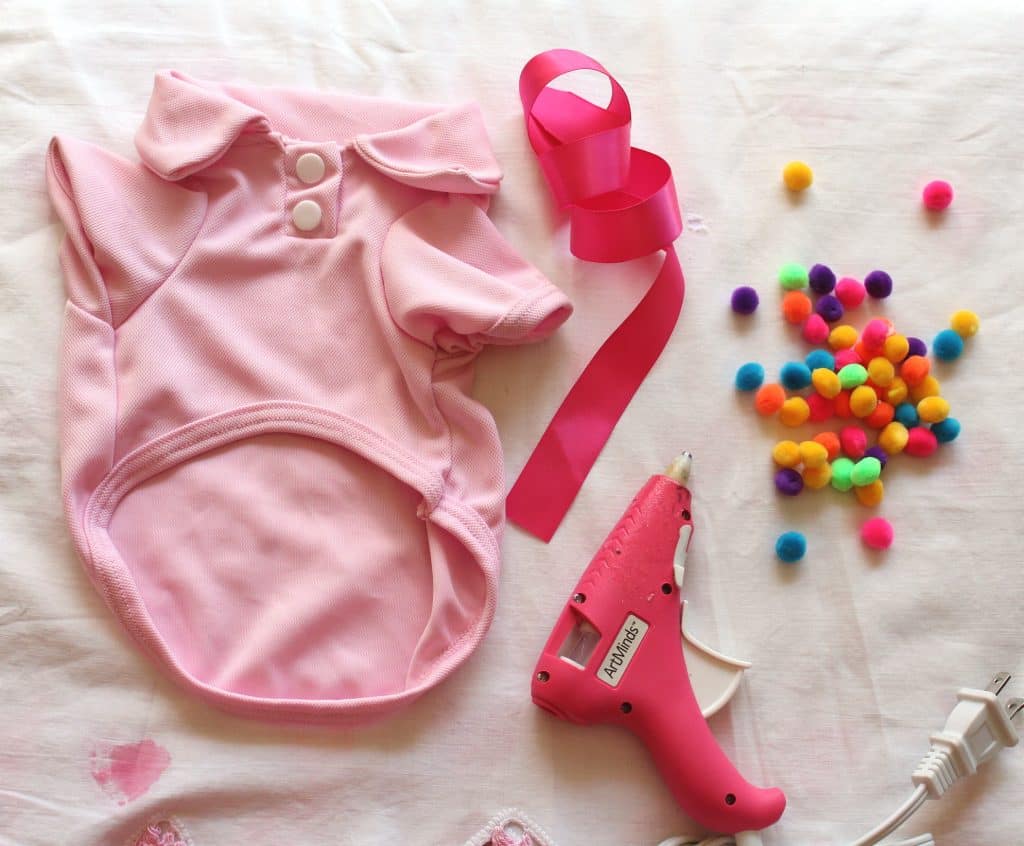 SUPPLIES
Dog polo shirt – $1.97 from eBay
1 foot of ribbon – $1
mini pom poms – $4
glue gun
string and needle
cardboard
STEPS
Iron the dog shirt.
Insert cardboard inside the shirt.
Glue gun mini pom poms your dog's initial and the bottom of the shirt. I free handed this, but you could always use fabric chalk.
Sew on the ribbon.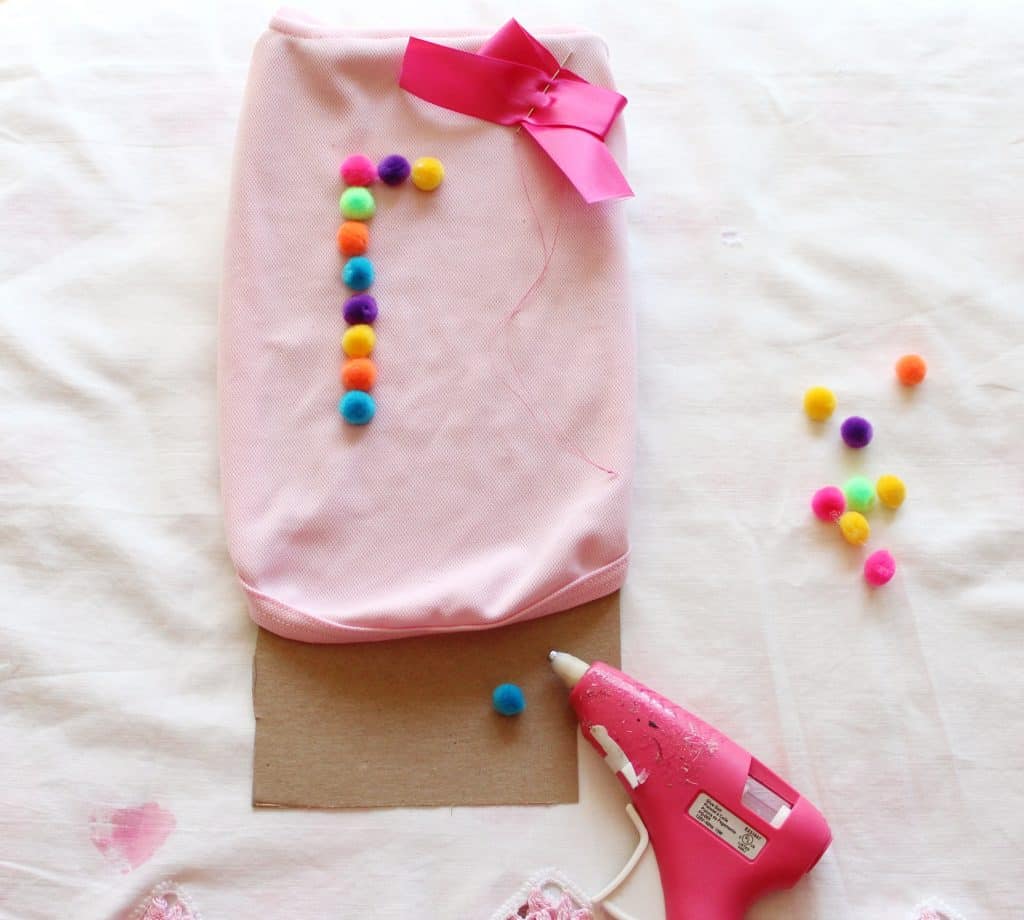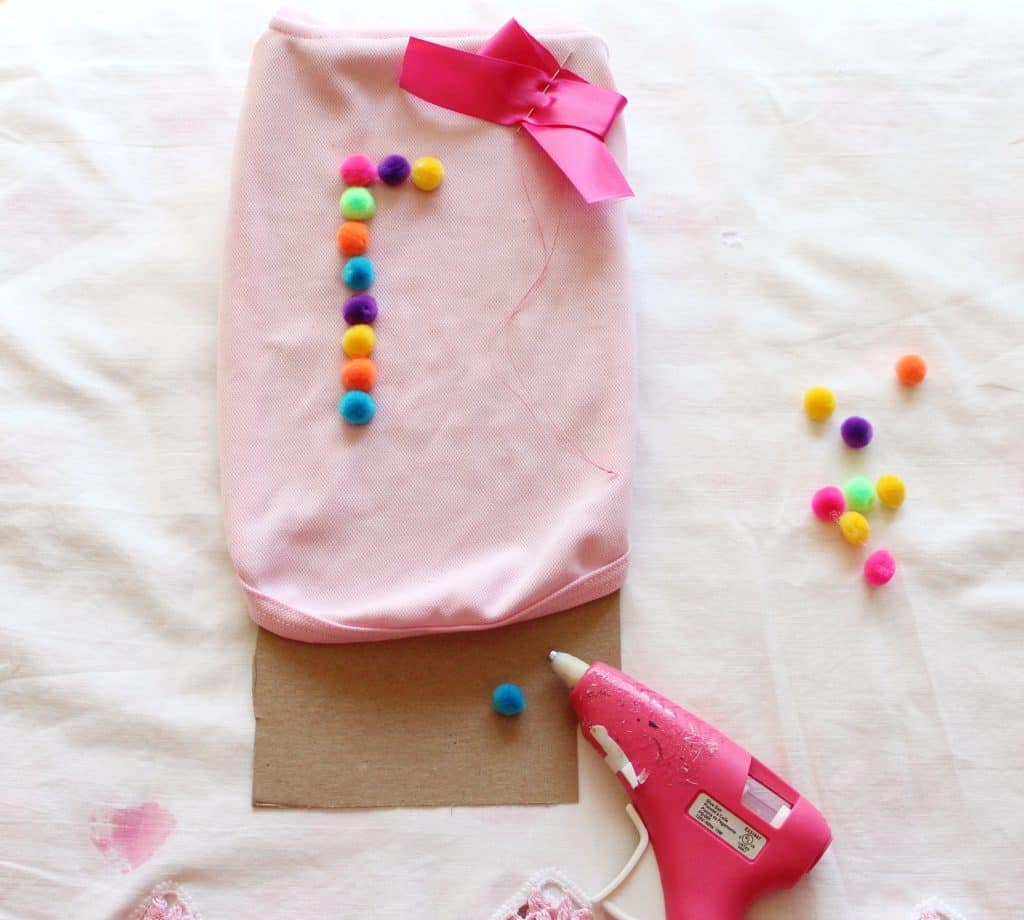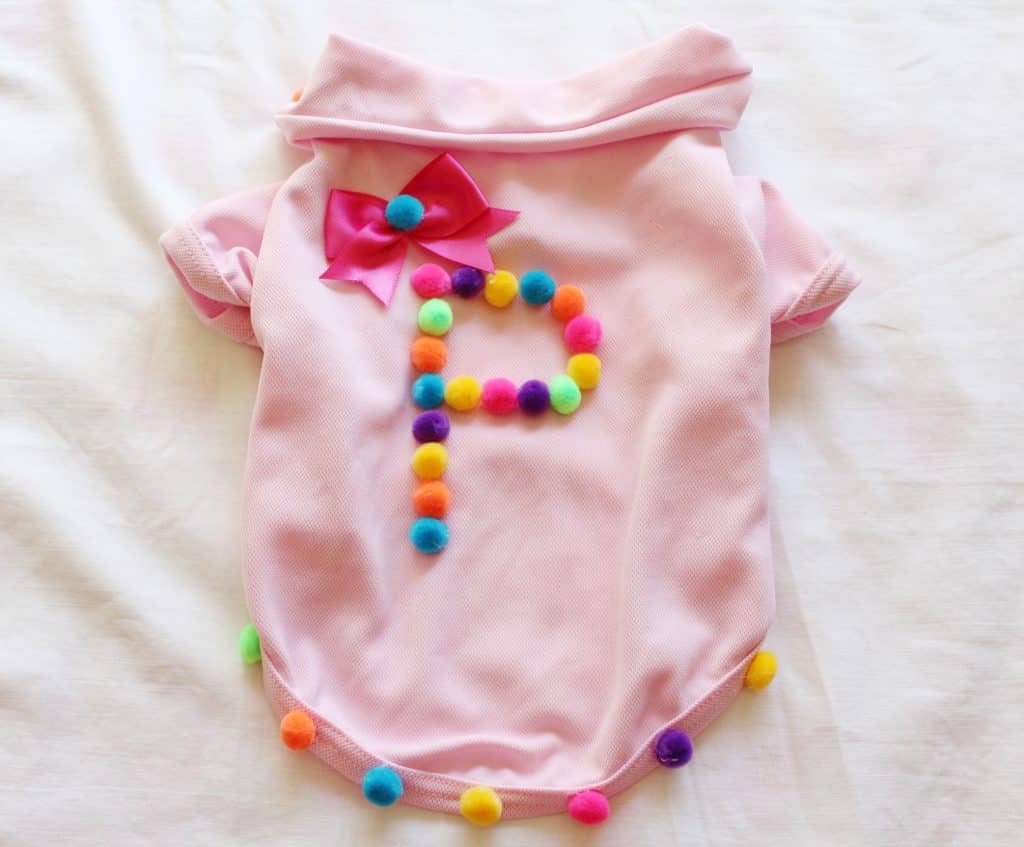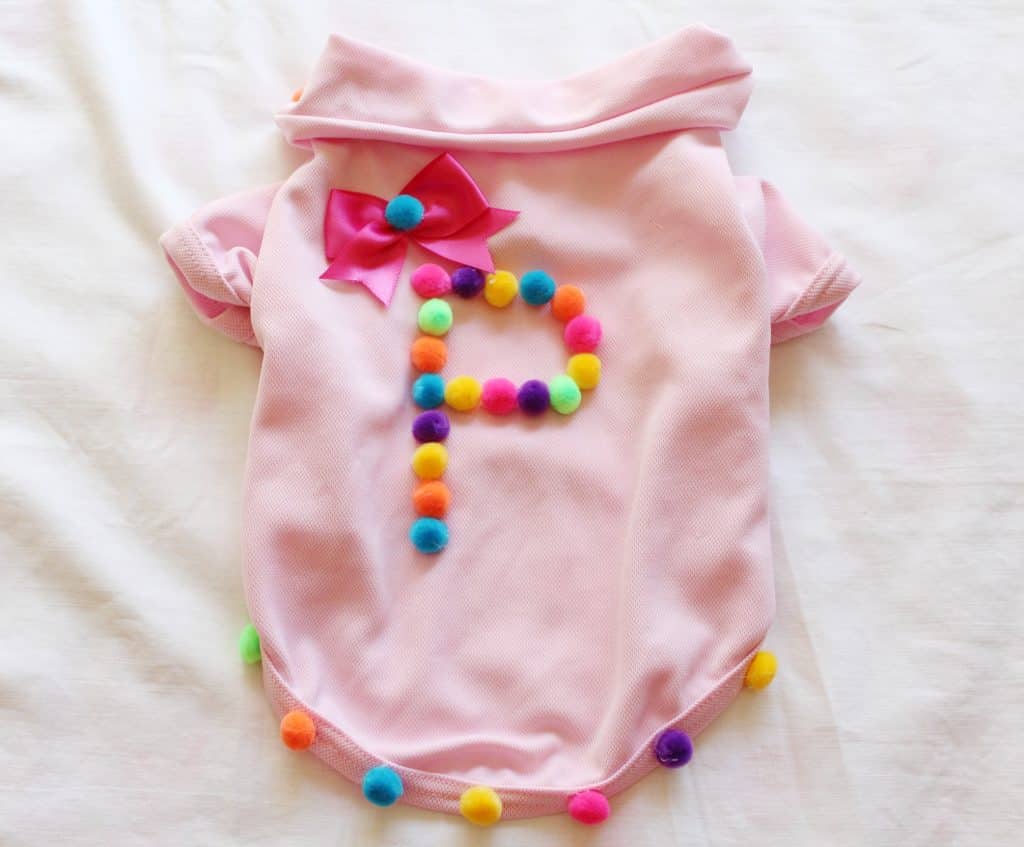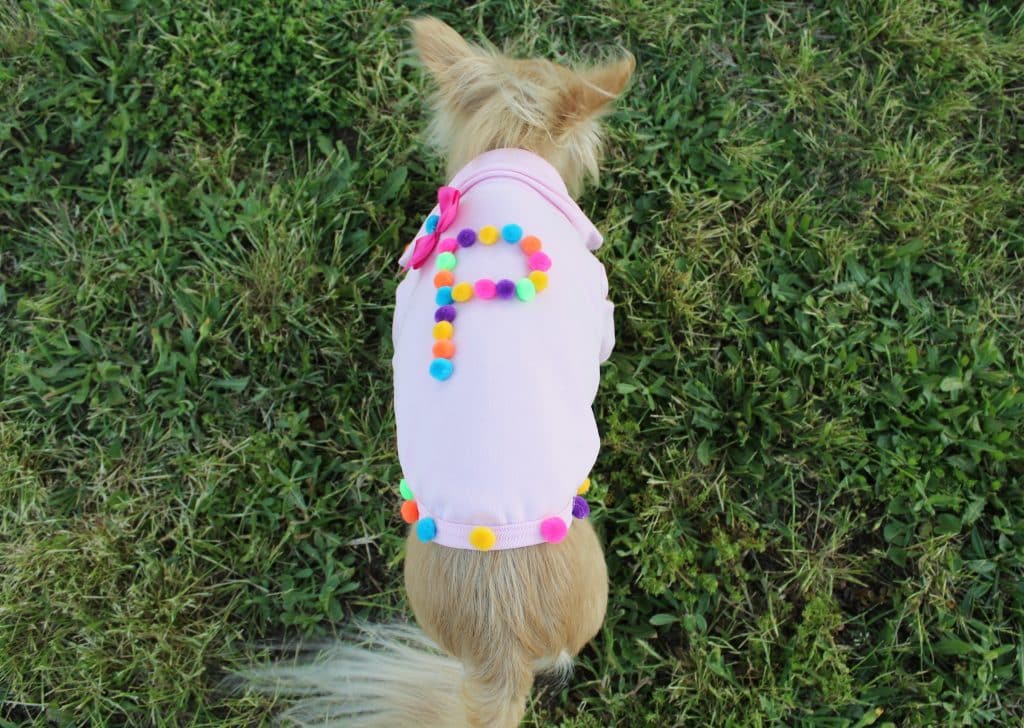 Do you dress up your dog?
Make more for your pup: