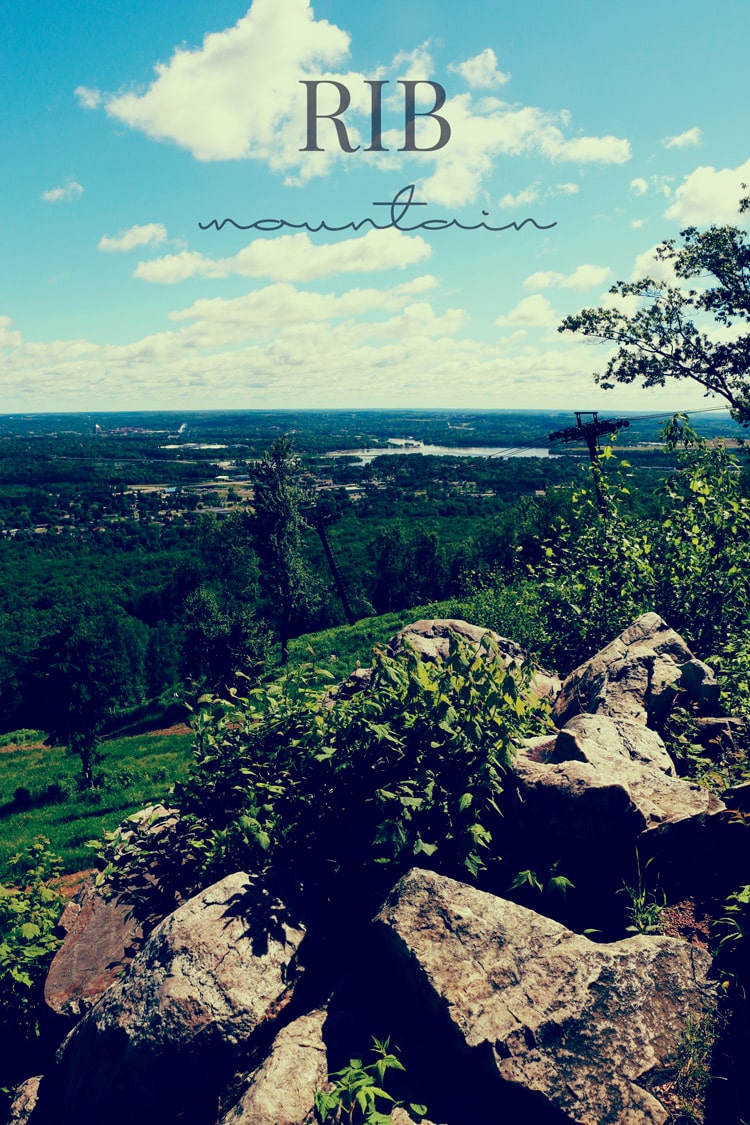 If you follow me on Instagram, you've probably already seen that last week we headed West to Wausau and visited Rib Mountain. It's one of the closest state parks to us so it was perfect for us to break in our gear for backpacking. Not only was it absolutely gorgeous the day we went, but the park was beautiful!
At least what we saw of it was. We were there for almost half of the day and my guess is that we covered maybe 1/4 of it? There are SO many trails (I think nine?) and some of them are a bit more strenuous than we were anticipating, especially with two dogs who love to sniff everything on and off the trail.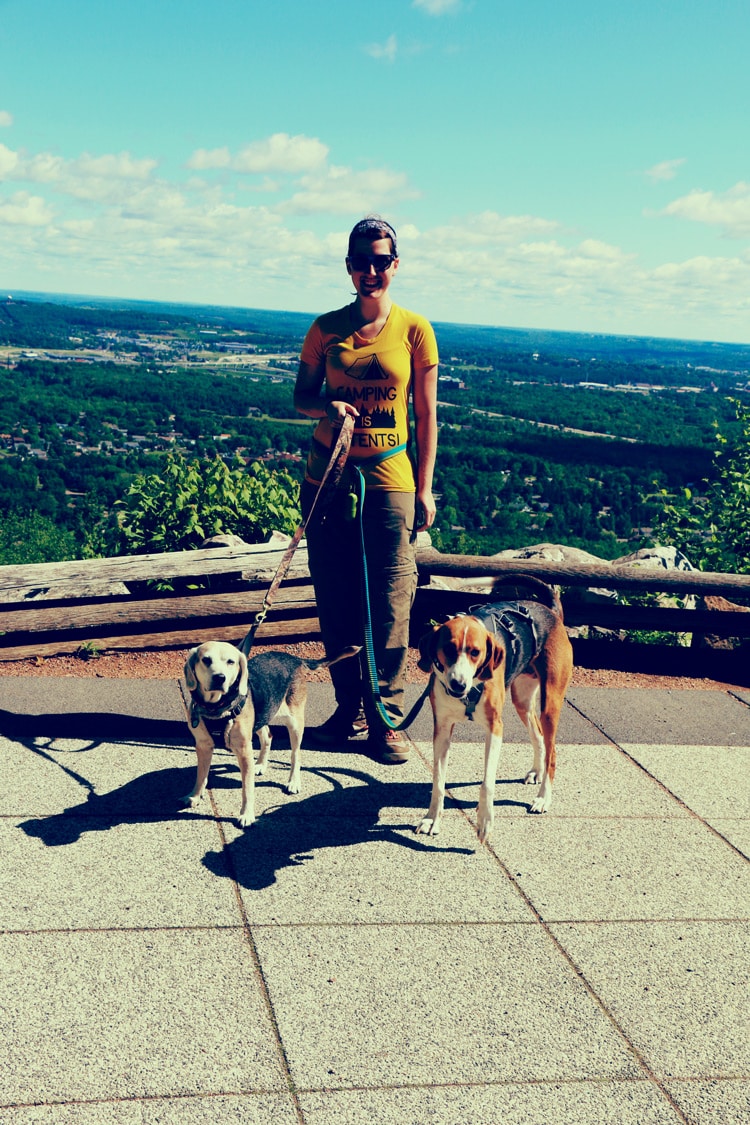 A little about the park from the WI DNR – This billion-year-old hill is one of the oldest geological formations on earth. Rib Mountain State Park is a premier day-use facility with picnicking, hiking trails and a reservable amphitheater. The top of the 60-foot observation tower offers spectacular views of the Wausau area and Wisconsin River. Granite Peak Ski Area is on the north face of the mountain and offers downhill skiing and snowboarding during winter.
My favorite thing about this park? The views! We ended up on the Blue, Green, Yellow, Red and Gray trail at some point or another through our hikes and they all had stunning views of the cities around Rib Mountain. They really were breathtaking, especially when you'd see how far up/away you were from true civilization. I'm not a skier, but I told Nathan I wanted to come back in the Winter just to ride the lifts because the views were so spectacular during the Summer.

We picnicked in the back of our vehicle so our pups could take a short nap on their beds, they had tons of picnic tables and even a concession stand that opened up later in the day. Our homemade granola bars were perfect for this along with some GoPicnics, homemade fruit leather and jerky.
And while they didn't have anything going on while we were there, there was small amphitheater (the second and third photo of Nathan and me above) where they have weddings and concerts. I loved getting married on the beach, but those views! They might have been worth trading in ocean and bare feet for.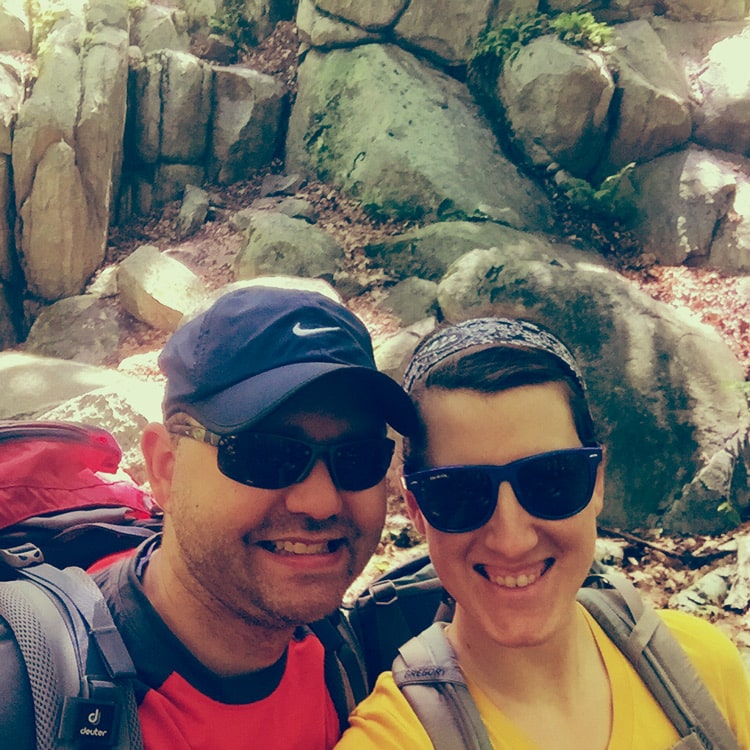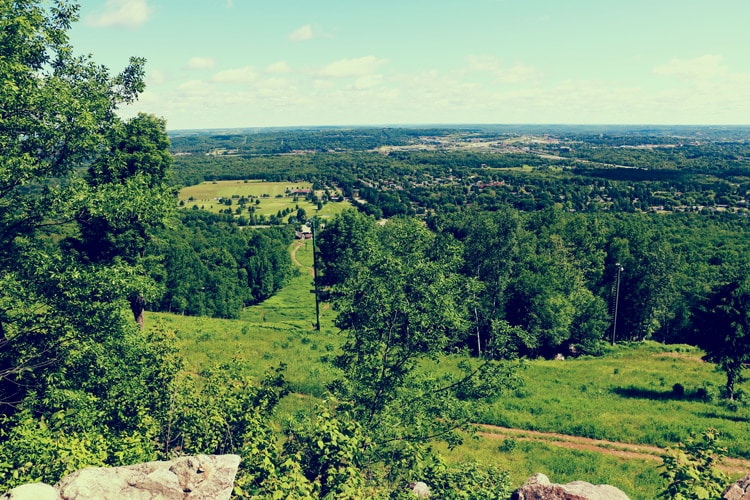 If you are ever in the area, or need a new place to visit for the day, I'd highly recommend visiting Rib Mountain State Park! It's perfect for the whole family, furry friends included. Just pay attention to the trails and listen when they tell you that some are harder than others because they are. I promise.
You might also like: