This post is sponsored by FRHI Hotels & Resorts in conjunction with Blog Meets Brand and I have been compensated for my participation. All opinions are my own. This bright Morning Rainbow Smoothie is the perfect way to start the day whether you're at home or at your home away from home!
When we travel, one of the key components of any trip we take is that we're fairly active. I love getting away and being able to relax on the beach – but only for a day or two. We use vacations to see new things, try new foods, and really focus on bringing vitality back into our lives in some way or another.
So whenever we can, we book hotels or resorts that really focus on helping us do that. Maybe they're in the center of downtown so we can walk to a lot of our destinations. Maybe they have beautiful grounds that are fun to walk through. Maybe they have a strong focus on providing a healthy menu, too. Or maybe, when we're really lucky, we get a combination of these things (and more!) like you do when you stay at Swissôtel.
The Morning Rainbow Smoothie recipe that I'm about to share with you is actually directly from their drink menu that you can browse at their hotels and let me tell you – it is DELICIOUS!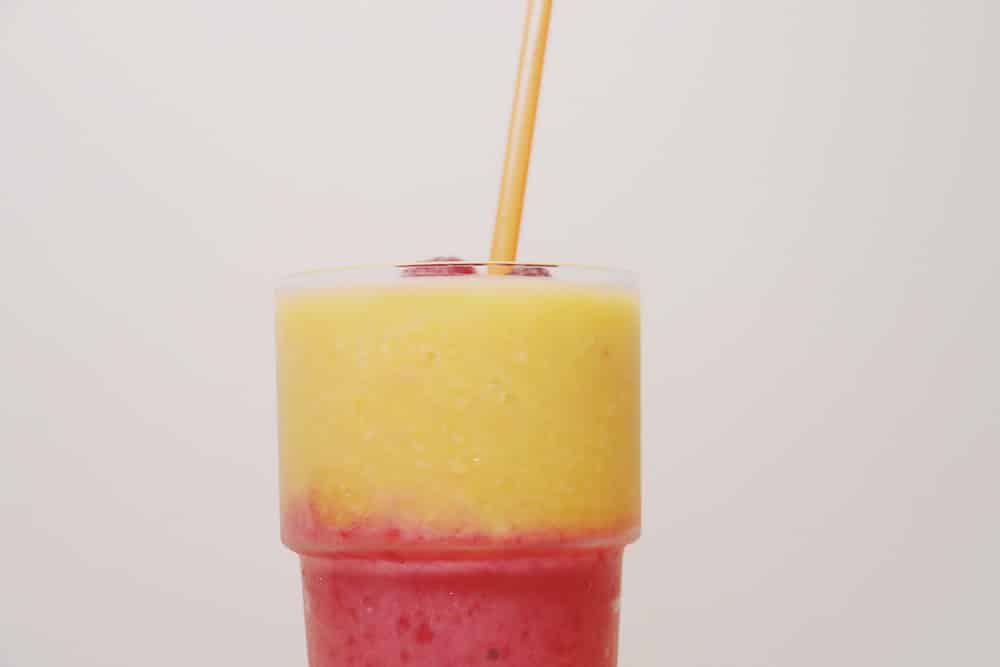 First, let me confess one thing: the Morning Rainbow Smoothie is listed as a drink for kids on the menu. However, I didn't let that stop me when I was trying to figure out which one to make (which was incredibly hard because they all look SO good and had such amazing ingredients.) Obviously this Morning Rainbow Smoothie is pretty to look at, but there is so much more to this than looks!
Here are some of the benefits:
Great source of electrolytes
Good amount of minerals like potassium, manganese, copper, iron and magnesium
I love the combination of raspberry and mango so this was a must-make for me as soon as I saw it. Not only was it easy to make, but it left me feeling so refreshed afterwards. I actually had it for dinner as it was warm out and I was not feeling anything remotely heavy for my later meal.
I love that I was able to make the Morning Rainbow Smoothie at home, but this is definitely something I would LOVE to start my day with when we're on the go. It's so light and definitely wouldn't leave me feeling like I'm ready for my morning nap after a hefty breakfast when I'd rather be moving around on vacation.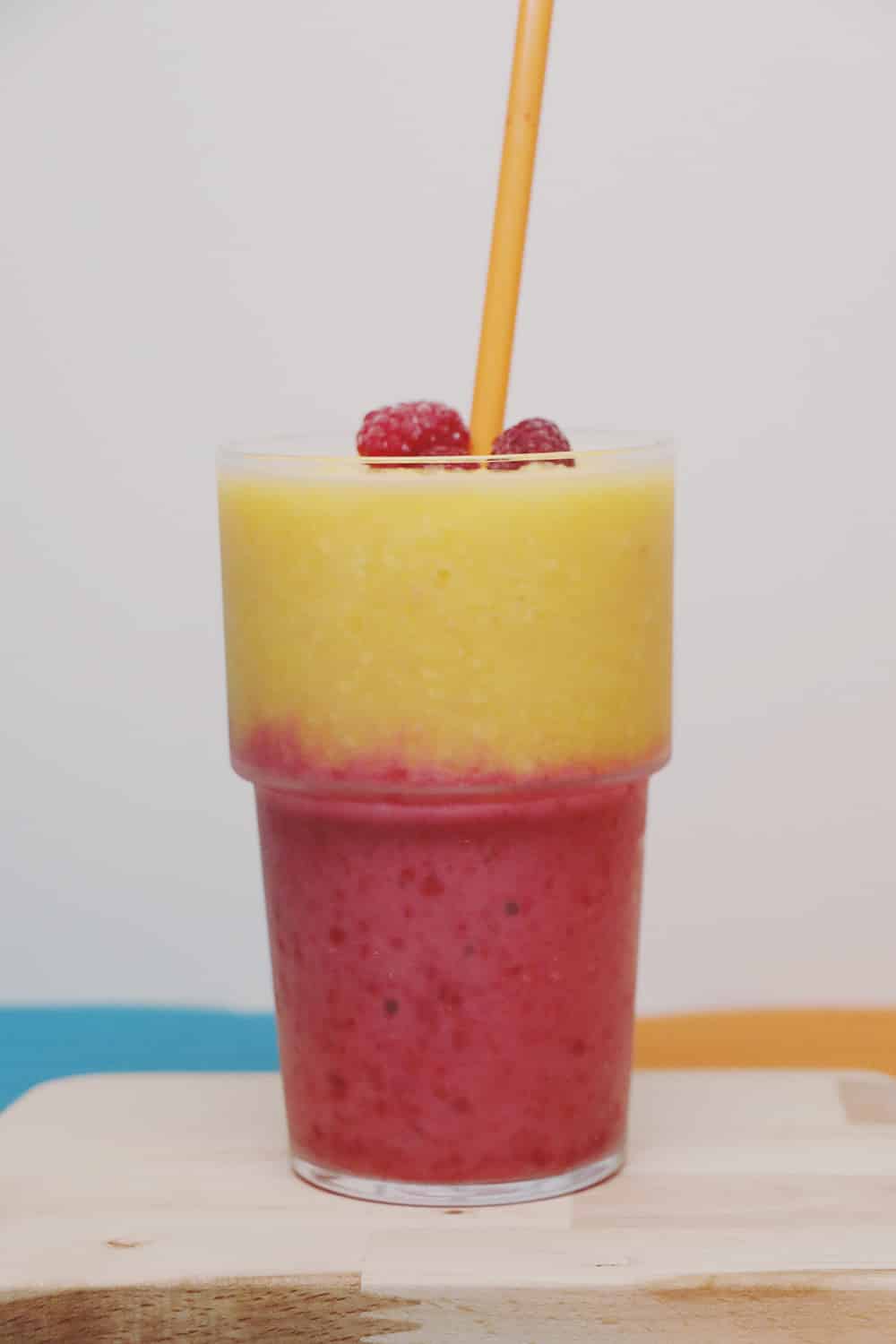 Morning Rainbow Smoothie
Morning Rainbow Smoothie
Ingredients
250

g

frozen raspberries

250

g

frozen mango

160

ml

orange juice

160

ml

milk
Instructions
Mix raspberries and milk in a blender and pour into a glass.

Blend mango and orange juice and carefully float as the next layer on top.

Serve with a straw.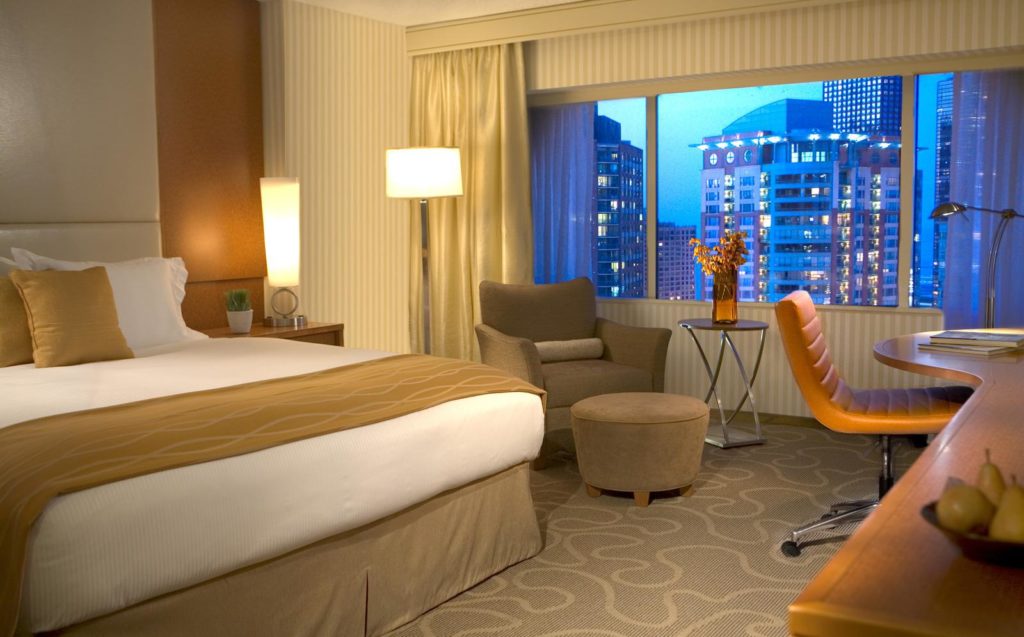 Live it Well
Not familiar with Swissôtel? Swissôtel is a global hotel brand with Swiss roots with properties all across the world. Their primary focus is on health and well-being, bringing you an all-around revitalized stay. From their in-room exercise cards to local jogging maps and their healthy cuisine (including the drink above!) – vitality is reflected throughout your entire stay at Swissôtel.
You can find out more information in my Top Seven Things to Do in Chicago post or follow them on Facebook, Twitter or Instagram.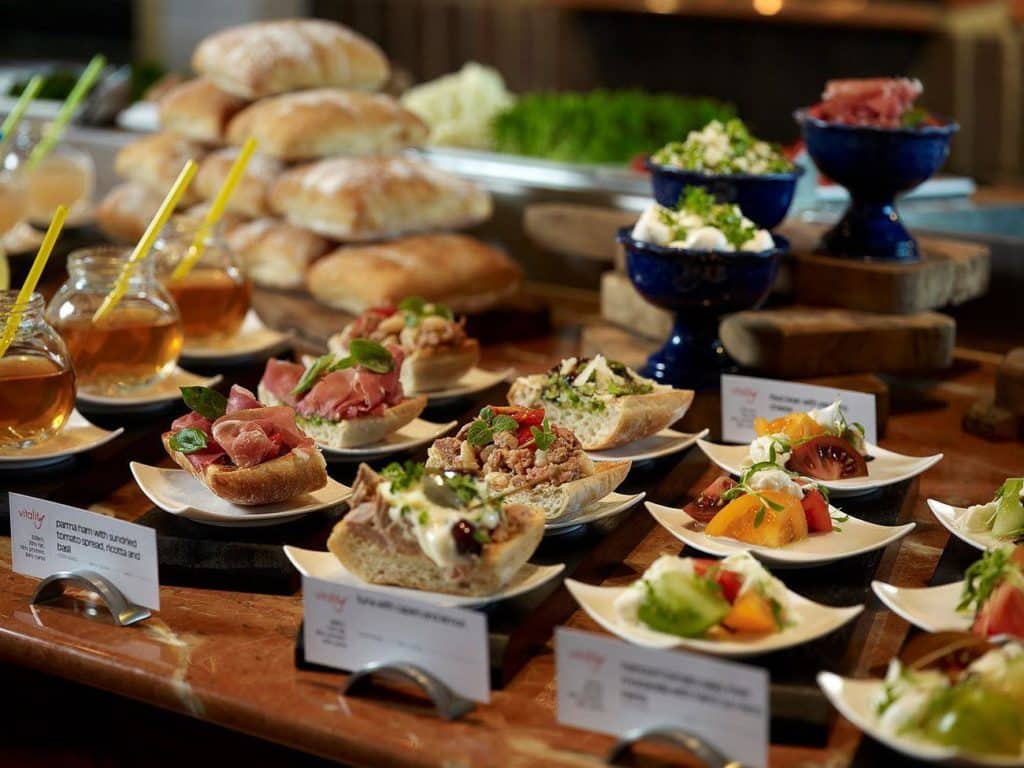 Vitality Drinks & Cuisine
Swissôtel has everyone covered with their vitality drinks. Their philosophy is that you can still travel, but do it in a way that's beneficial and healthy for you. Swissôtel's drinks are prepared with handcrafted infusions or syrups using fresh, seasonal ingredients that satisfy both your taste buds and your nutritional requirements. They mix energy and inspiration so you can let vitality in and reality out.
Swissôtel also has you covered if you're looking for delicious dishes satisfy both your taste buds and your nutritional requirements. You can choose from a large selection of healthy and light choices, including lactose-free, gluten-free, and nut-free dishes. All vitality meal selections are also supplemented by fresh fruit, low-fat products, and organically grown coffee.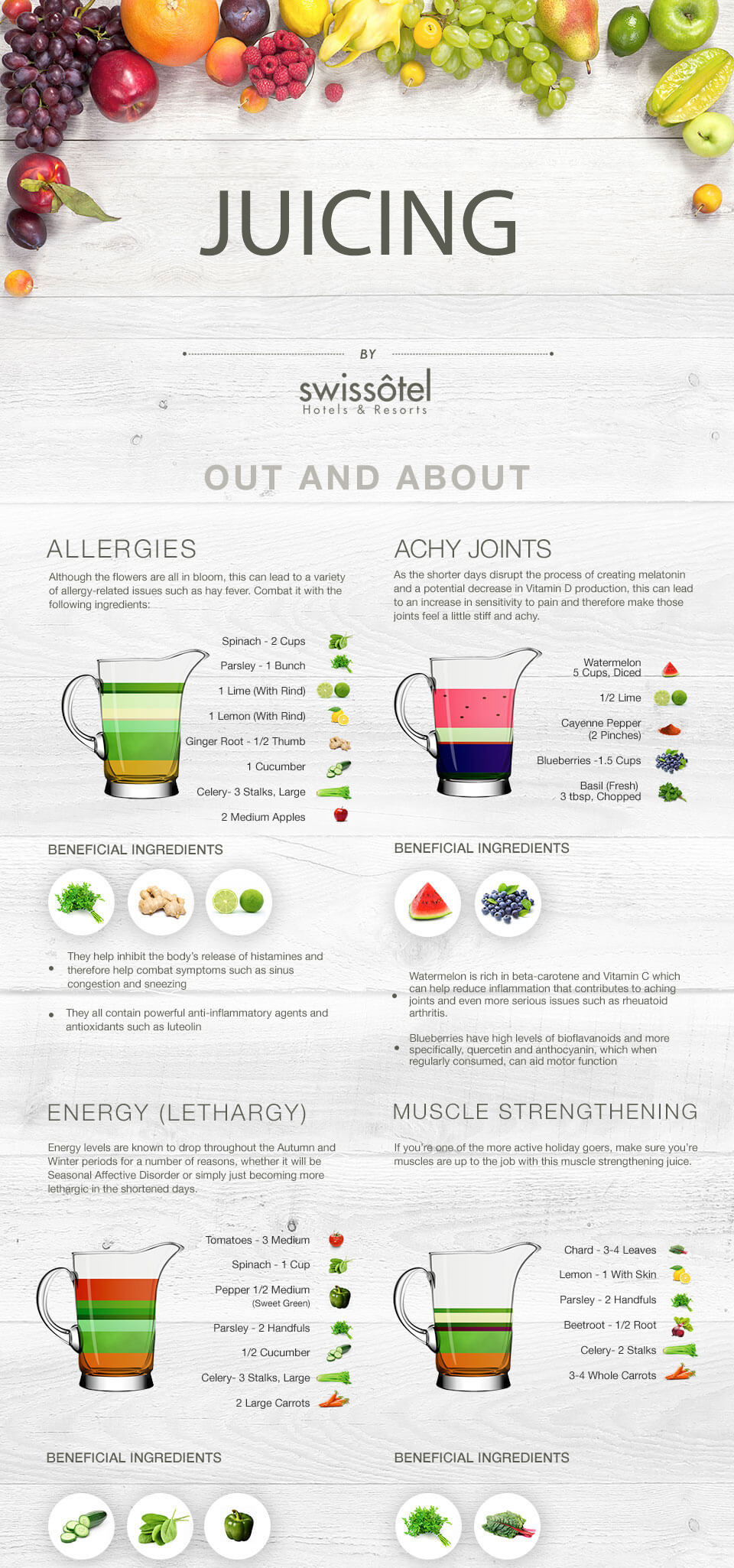 Produced by Swissotel Hotels & Resorts
Let's Chat!
How do you stay healthy and focus on vitality when you're away? What are your favorite juice or smoothie combinations? Have you ever stayed at Swissôtel?