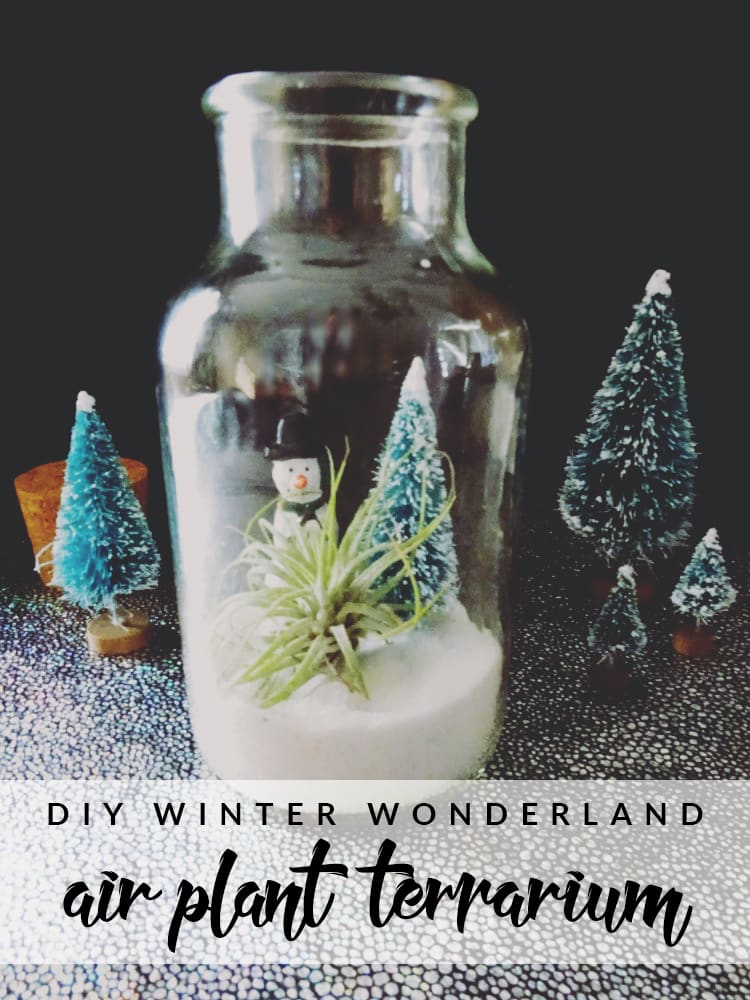 This year, I've tried my best to keep most of my plants alive. I've had luck with most of them, but some…well, not so much. Knowing how much I love succulents, my mother bought me a pretty terrarium for my birthday this year. Unfortunately, a few of those succulents didn't make it (it was either too much water, too little light, or a combination of both.)
So there was a little room left for a few new plants to take their space. I wasn't sure I wanted to replace those empty spots with succulents again, so I thought about the one plant I've had the most luck with – air plants. Knock on wood, but most of my air plants have been hanging on for a couple years now. That's a record for me when it comes to houseplants!
There was a Black Friday sale through one of my favorite air plant shops, so I took advantage and ordered a couple new plants. My new blooming air plant filled a space in my birthday terrarium. The other would become part of a new terrarium. This terrarium idea didn't start with a new air plant. Nope! It started with an empty peppercorn jar. After filling my pepper mill with the last of the peppercorns, I removed the label and washed out the jar. I thought about making a Christmas terrarium, but I wanted something I could leave out a little longer. So I decided to make a Winter Wonderland themed air plant terrarium.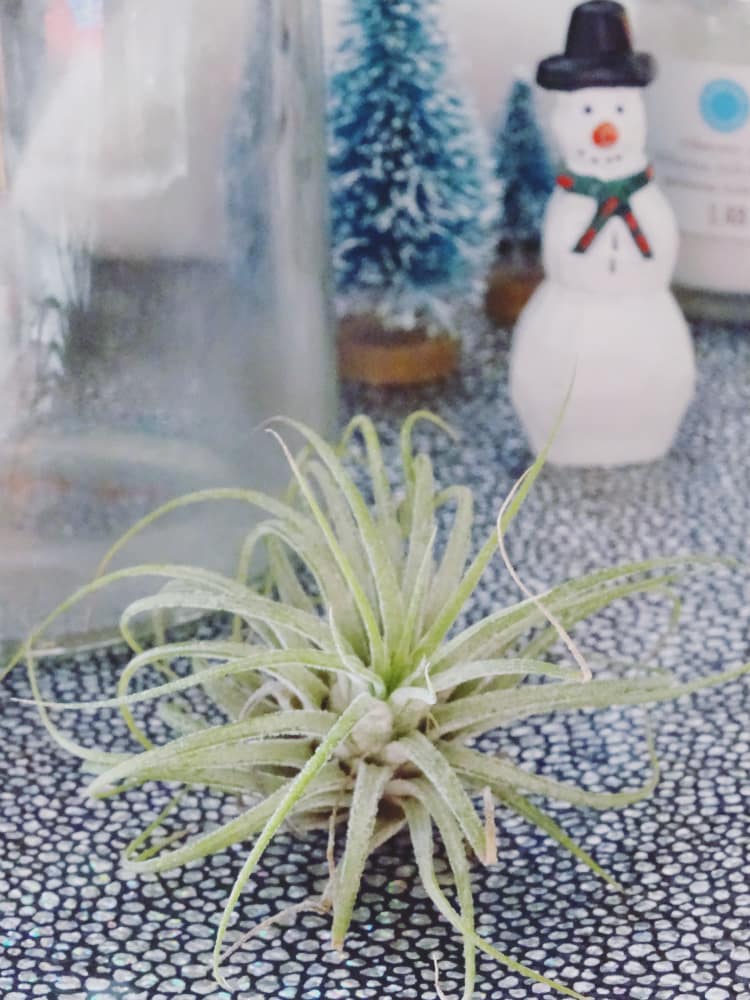 I practically live at the craft store these days! So during a recent trip, I took advantage of some of the holiday supplies already on sale. I bought a bag of white sand to resemble snow. Then, I got a bag of bottle brush trees and a cute, mini snowman embellishment. Just enough to make my terrarium look like Winter, but still give my air plant the room it needs.
SUPPLIES
Empty jar or other glass container
Small air plant
White decorative sand
Iridescent glitter
Bottle brush trees
Mini snowman embellishment
STEPS
Soak your air plant for 20 minutes. Shake off water and allow to dry completely.
In a small bowl, mix together a small amount of decorative sand and glitter. Pour into your jar using a funnel.
Use tweezers to add a bottle brush tree and a mini snowman. Reposition items with a bamboo skewer, then carefully place your air plant inside.
Place terrarium in a spot where your air plant will get sufficient indirect light. Soak air plants every 1-2 weeks or when they look a bit dried out.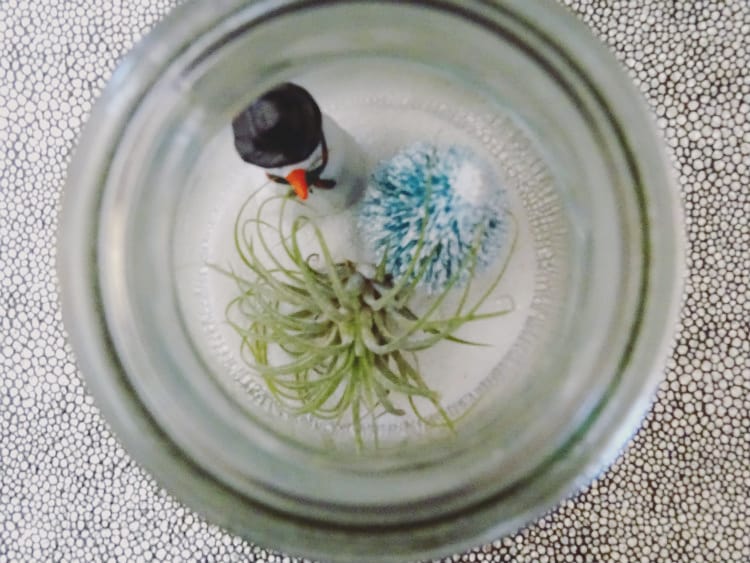 This terrarium would make an adorable DIY gift for the plant lover on your Christmas list. If you're already sick of the colder temps, you might want to consider taking some warm weather inspiration from my Beach Inspired Air Plant Terrarium instead.