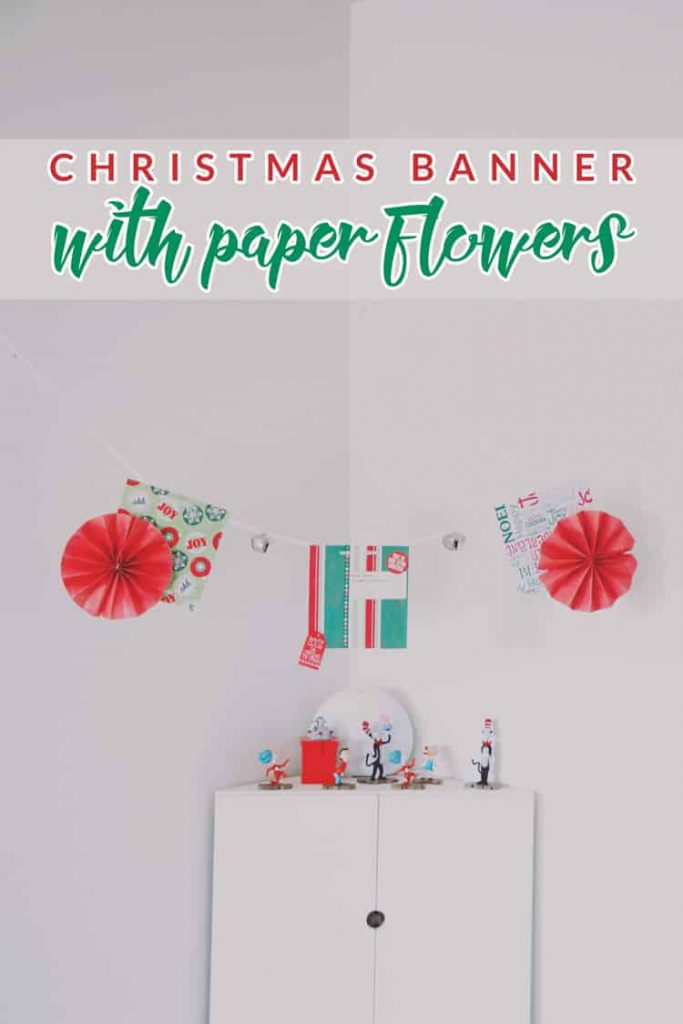 Finding decor to fit our home proves more and more difficult with the changing of the holidays. We still haven't put up shelves and we continue to add to our collection of wall hanging decor, but it's still waiting for a fresh coat of paint to be put on the wall. I was determined to not let that deter me from decorating for Christmas and so far, it hasn't! I've made due with what we already have and haven't even had to make a new hole in the wall for anything yet.
I wanted to make more than just holiday treats and ornaments so I decided to make an easy, fun christmas banner with paper flowers. It's perfect for our corner where we have our Cat in the Hat figures for the holidays!
Supplies
Exacto Knife
Christmas Stickers (Optional)
Steps: Banner
Cut the scrapbook to the size of the board. Cover with Mod Podge and press the scrapbook paper down on it firmly. Repeat for the other two boards.
Using the exacto knife or toothpick, poke the holes through the boards for the ribbon to go through.
Attach any stickers, embellishments or paper flowers with Mod Podge (instructions for creating the flowers are below.)
Measure how long you'd like your ribbon to be and then pull it through the holes on the boards. In between each board, add a bell.
Tie a loop at each end and hang!
Steps: Flowers
Start with a rectangle piece of scrapbook paper and accordion fold it.
Fold in half both ways to create the center. Optional: tie a piece of string around the middle to keep it together and prevent it from spreading out.
Attach one side of the flower together with Mod Podge or a stapler.
Repeat on the other side.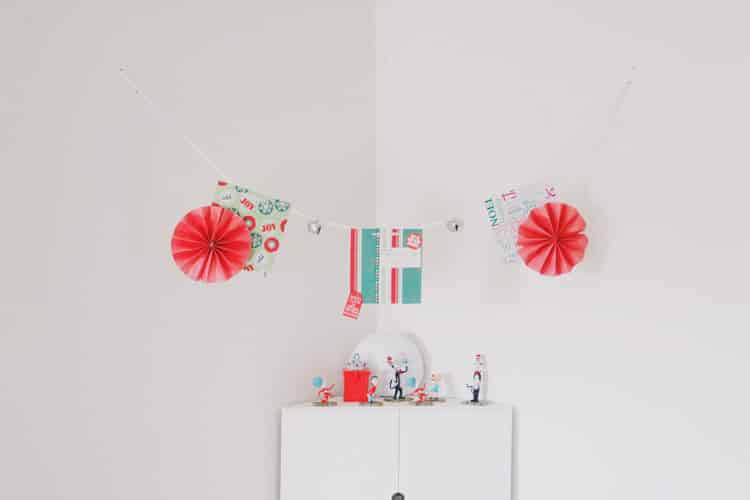 Perfect for the holidays and really quick to put together a few or even a much longer one if you're decorating a larger space!
I'd love to know how you decorate for the holidays!