This post was sponsored by Baby's Journey as part of an Influencer Activation for Influence Central. I received complimentary merchandise to facilitate my review. Looking for the right baby monitor? I'm in LOVE with the Baby's Journey Smart Sync Baby Monitor! With so many features, it's the perfect monitor for us.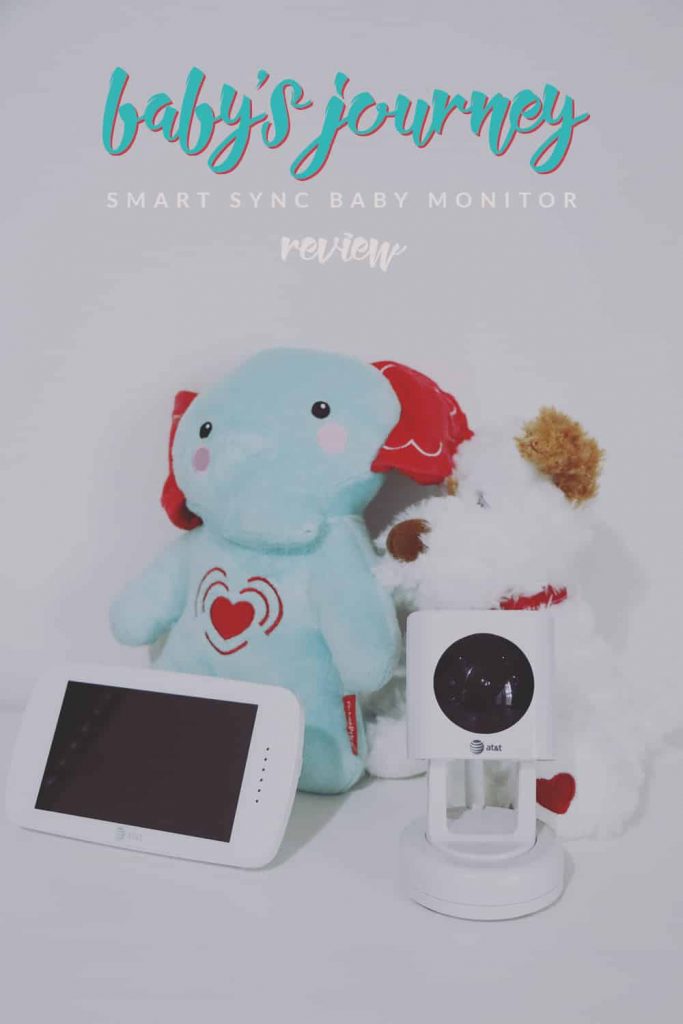 I cannot believe it's almost the end of April! While every other year I was thrilled with this as it meant we were that much closer to Spring, this year has me in a bit of a panic. It's nearly three months away until our little one is born and to say I'm not prepared would be the understatement of the year. We're working hard at reading parenting books and getting all of the gear we need, but I just feel like I need another nine months to be fully ready!
Luckily, we found the perfect baby monitor when we received the Baby's Journey Smart Sync Baby Monitor to review. I knew I wanted a lot from our baby monitor as our lives are pretty hectic. Between normal household stuff, the blog, and The Gnarly Whale – we keep busy! So I wanted to make sure that the baby monitor we chose allowed us to keep a close eye on the baby, but also include some extra bells and whistles to make our lives a little easier. The Baby's Journey Smart Sync Baby Monitor did exactly that and then some.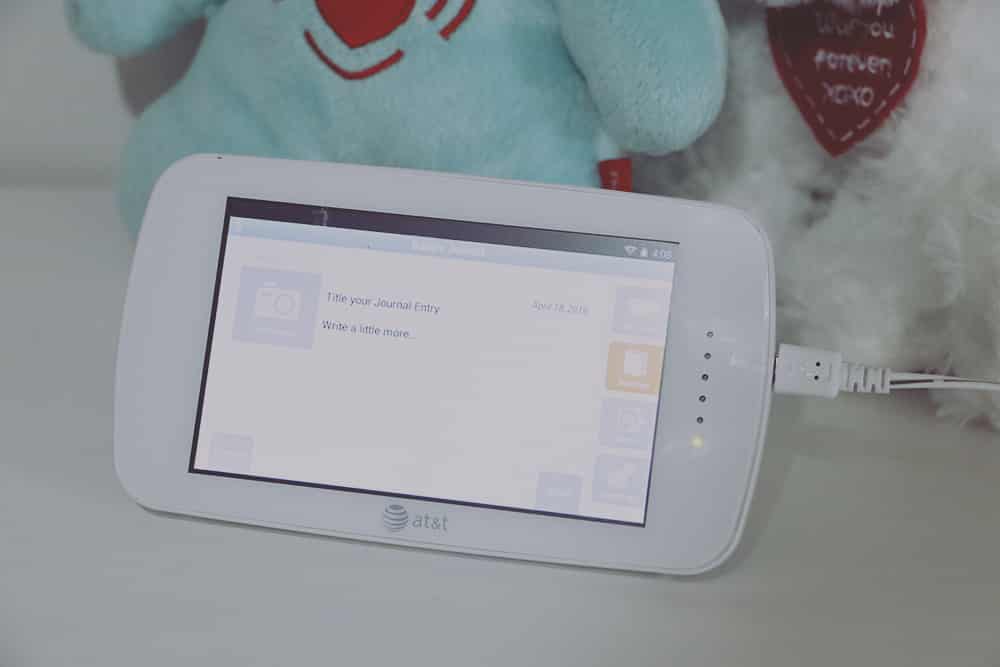 key features: Baby's Journey Smart Sync Baby Monitor
The Log & Track Function
Wi-Fi connectivity
Built-in rechargeable battery
Night view with infrared LED's
Photo capture
Log & Track Function
This function is by far my favorite part about the Baby's Journey Smart Sync Baby Monitor. It allows you to easily keep a record for feedings, weight, height, sleep, diaper changes, and medicine. This means that Nathan and I can easily monitor our little one without having to run through a list of the last times that a diaper change happened, when we fed her, etc. Not only does this save us time, but it also saves us from forgetting something or missing something.
Wi-Fi Connectivity
With the Smart Sync 5" Internet Viewable Touch Screen Video Monitor, parents are able see their baby through the free AT&T Smart Sync Mobile App. The touch screen monitor and app automatically sync, providing a seamless viewing and tracking experience. It also works with any service provider, making it easy to connect to no matter where you are.
Photo Capture
The Baby's Journey Smart Sync Baby Monitor allows you to capture and share photos directly to social media directly from the monitor as well as the app.
Overall Thoughts
Though we had a little bit of difficulty getting the monitor setup, once we did – everything went perfectly! It connected right away and we were able to use all of the functions with ease. Meg even helped us test out the picture since we're still working on getting the nursery set up. We love the features, flexibility it provides, the fact that it works with iPhones and Android as well as any service provider, and will allow both of us to use the monitor even if one of us is in the house while the other is in the shop.
I would highly recommend this baby monitor for new parents or even growing families, especially since you can connect multiple cameras (sold separately.)
Let's chat!
What are/were your must-haves in a baby monitor? Is there something you wish you would have gotten with yours? Want to find out more about the Baby's Journey Smart Sync Baby Monitor? Check them out on Facebook + Instagram!