Start your day off right with this simple, protein packed apple peanut butter overnight oats recipe. Great for busy mornings!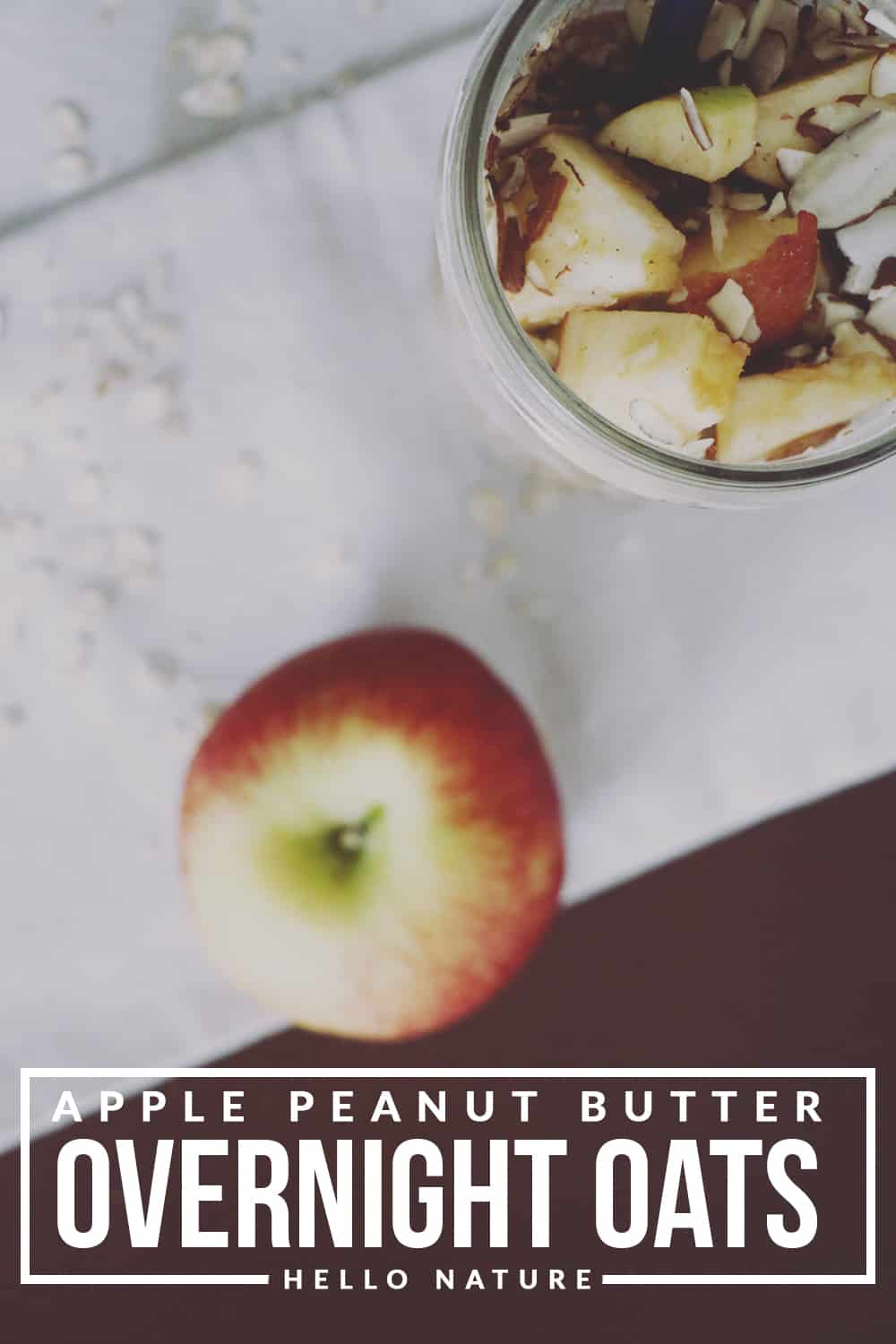 I used to have the best mornings. I'd get up at 5AM, get ready, go for a walk and have breakfast all before sitting down to work. And since I got up so early, I always took my time with breakfast. I could cook an elaborate meal and still be working by 7AM no problem.
Now? My mornings look a lot different. I still wake up at 5AM, or earlier, but it's to feed Lily. Depending on how long she feeds, I'm usually getting ready around 6AM. A walk doesn't even cross my mind because I'm exhausted. And breakfast? Ha. Forget elaborate. I'm just aiming for warm, or not soggy, since it usually takes me an hour to eat while holding Lily.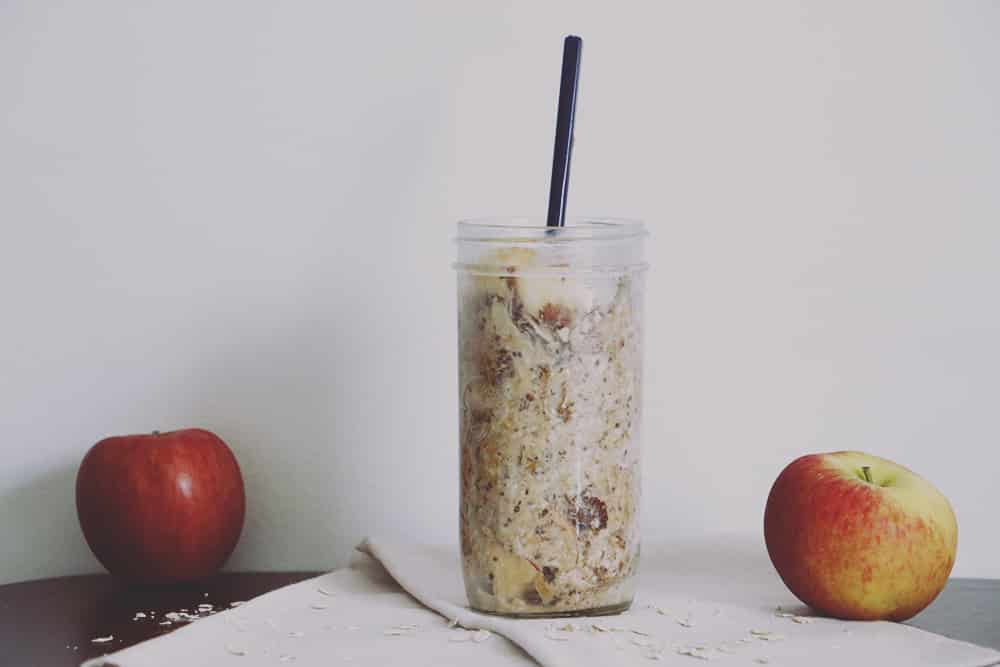 I miss those mornings some days. Granted, I wouldn't trade her for anything but that leisurely morning feel is definitely much harder to obtain. But that just meant I needed to get creative for my breakfast. And that is exactly where this apple peanut butter overnight oats recipe comes in.
I had been wanting to try an overnight oats meal for a long time, just never got around to it. After realizing I'm not a big fan of those cheap packets of oatmeal any longer, I figured it was time to give it a go. And I am so glad I did.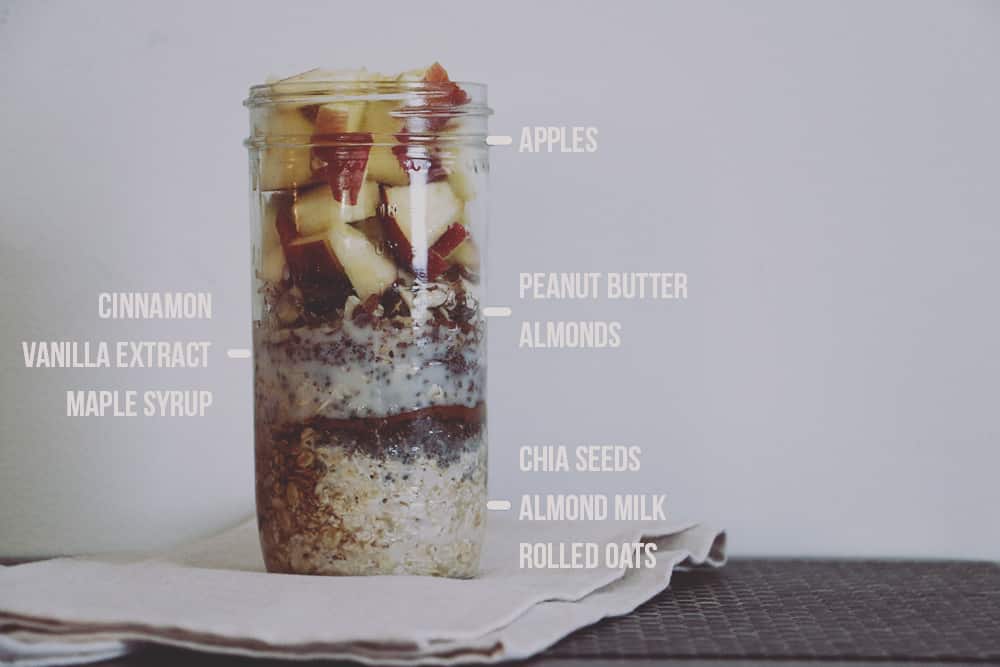 I want something that fills me up in the morning and this recipe really does. Between the oats, apple, and peanut butter – I feel nothing but satisfied after this. And the rest of the ingredients just combine to form this subtly sweet comforting flavor that smells heavenly!
One of the reasons I love this apple peanut butter overnight oats recipe so much is that it's amazing cold and warm. Making it perfect for whatever time of the year you want to enjoy it. I'm pretty partial to fall with it being apple season though :)
apple peanut butter overnight oats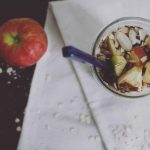 Apple Peanut Butter Overnight Oats
Ingredients
1

cup

rolled oats

1

tbsp

chia seeds

1

cup

vanilla almond milk

1

tbsp

maple syrup

1

tsp

cinnamon

1/2

tsp

vanilla extract

1

apple

cored and diced

1/2

cup

almonds

chopped

1/4

cup

peanut butter
Instructions
Layer the first six ingredients in a jar or bowl in the order they are in above: oats, chia seeds, milk, maple syrup, cinnamon, and vanilla extract.

Add the peanut butter.

Add the almonds or nuts of choice.

Add the apple.

Cover and let sit overnight or for a minimum of 6 hours.

After you let it sit, mix all ingredients together and serve hot or cold.
Speaking of apple season, this week's Maker's Mix-Up theme is APPLE! We want to see all of your yummy apple recipes or apple themed projects linked up below.

Let's chat!
Have you ever tried overnight oats? What are your favorite flavor combinations for oatmeal?
You might also like: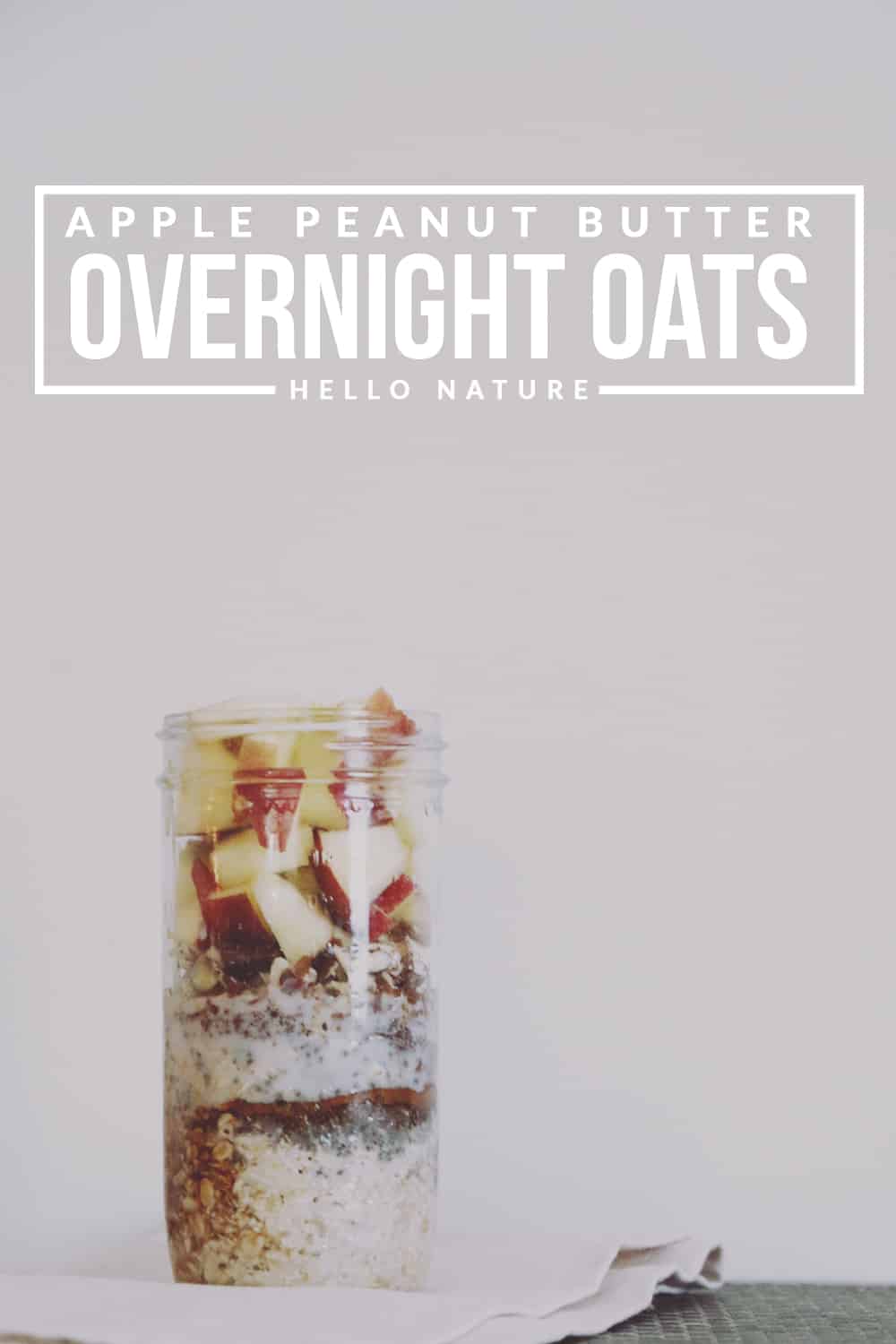 Save