Add some unique decor to your home with these stunning concrete DIY projects.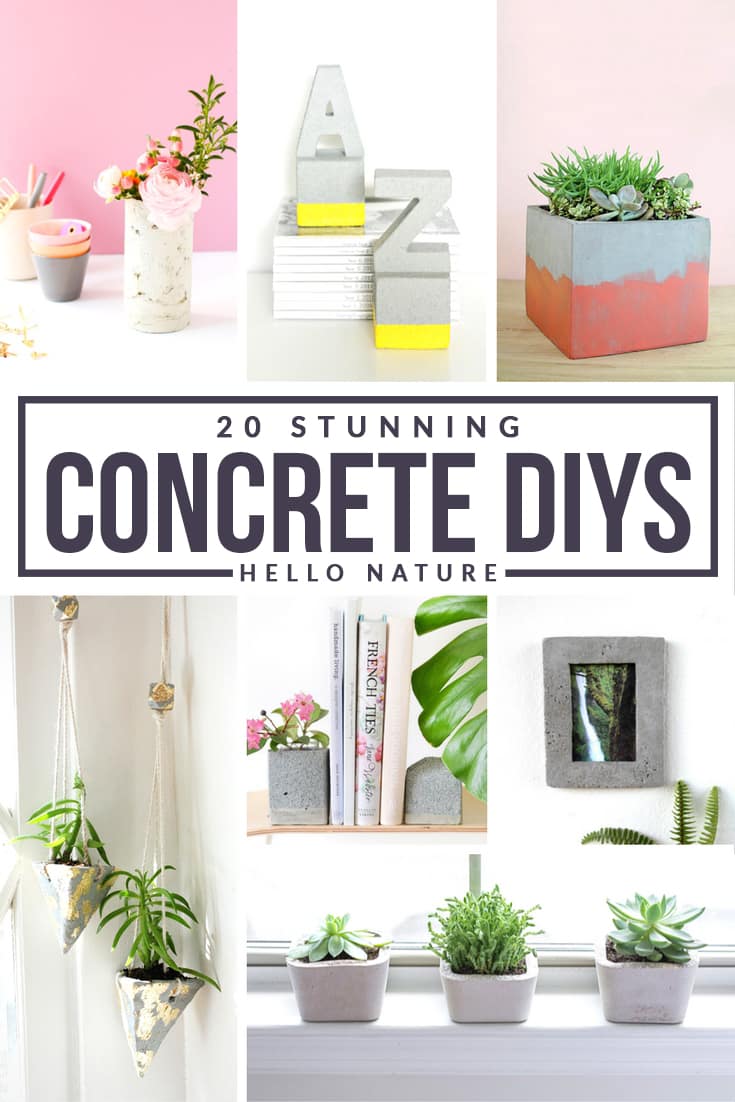 Ever since Lily came, I've been in major nesting mode – just with no time to do it. I've wanted to add SO much to our house in terms of decor and minimizing, but it's just taking way more time than I'd like it to. That doesn't stop me from coming up with plenty of ideas though!
One of the things I've been loving lately are concrete DIY projects. Such a fun way to add something unique to your home! Inspired to make a fun concrete DIY for your home yourself? Try one of these:
Let's Chat!
Have you ever made a concrete DIY project for your home or otherwise? What's inspiring your home decor right now?
Save