This shop has been compensated by Collective Bias, Inc. and its advertiser. All opinions are mine alone. #TysonAndAMovie #CollectiveBias
A couple of months ago, I mentioned a ton of date nights that aren't super cheesy. One of them (probably one of my favorites) was a movie theme night. We're huge movie nerds and we obviously love food so it's the perfect combination for a fun date night for us.
The latest one that we did was Fantastic Four.
We love all of the old Fantastic Four movies. And we are SO psyched about the new one, too. I upped my game a little bit with this night though because I wanted to do a bit more than just food with all of the awesome characters. Who doesn't want to make a fun project for Mr. Fantastic or the Invisible Woman?! So I'm super excited to share not one, not two, but three tutorials and a delicious dish for an awesome Fantastic Four movie night!


THE HUMAN TORCH
When I think of The Human Torch, I think hot. And hot, spicy food comes to mind! That makes these Tyson Any'Tizers® perfect for the occasion. While the Buffalo Boneless Wyngz may be the obvious choice, we also had the Chicken Fries and Honey BBQ Boneless Wyngz served with some hot sauce and sweet chili sauce. So good!
Tyson Any'Tizers® make a great addition to your Fantastic Four movie night, or any other movie night for that matter! They've got a great line of easy-to-prepare, frozen snacks in an assortment of varieties and flavors. Plus they're quick, high quality, and protein-packed. Pair this with some veggies, chips and salsa and you're set for a delicious meal during the movie.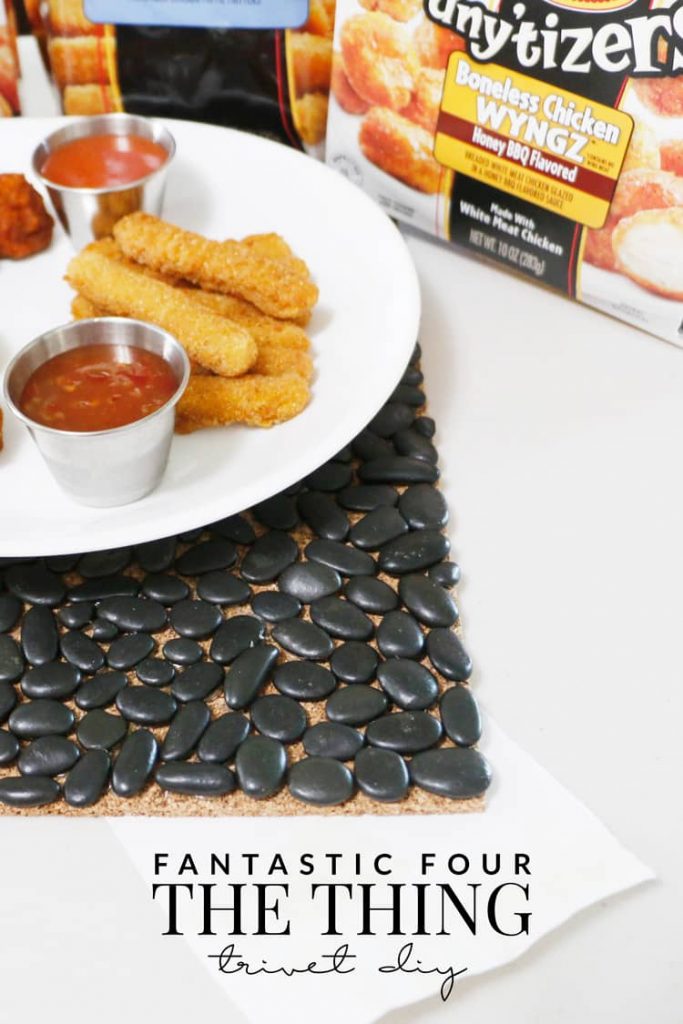 THE THING
This one was a little tougher because a pile of rocks just wasn't going to cut it. Instead, I opted for an easy (and improved) trivet with cork and pebbles that's great for serving the Tyson Any'Tizers®! I love our cork trivets, but they don't always hold up well with condensation. This remake that resembles The Thing is perfect to help that issue by keeping the dish off of the cork.
Supplies:
Pebbles
Cork Board
Glue Gun with glue-sticks
Steps:
Start in the corner of the cork board and spread a thin line of glue to apply a few pebbles.
Attach the pebbles by pressing them firmly into the cork.
Repeat for the rest of the cork.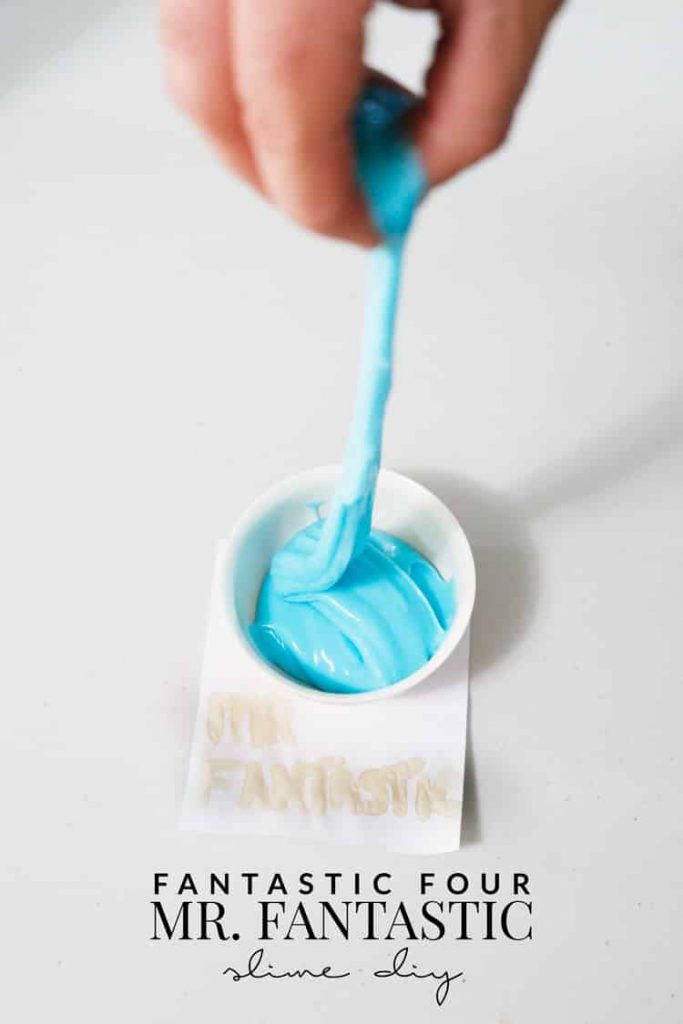 MR. FANTASTIC
If you have kids, this one is a must make. (Even if you don't, it's a ton of fun for adults, too!) This slime brought back some great memories from when I was younger and it's a great way to represent Mr. Fantastic.
Supplies
1/4 Cup Liquid Starch
1/4 Cup Warm Water
1/4 Cup Washable Glue
Blue Food Coloring
Steps
Pour the water into a bowl. Slowly stir in the glue and mix with a spoon until thoroughly mixed.
Add in a few drops of food coloring. Stir in.
Pour the liquid starch in a separate bowl.
Slowly add in the water and glue mixture. Mix until thoroughly mixed with the spoon and then use your hands to finish it.
The consistency should be pliable and not too sticky.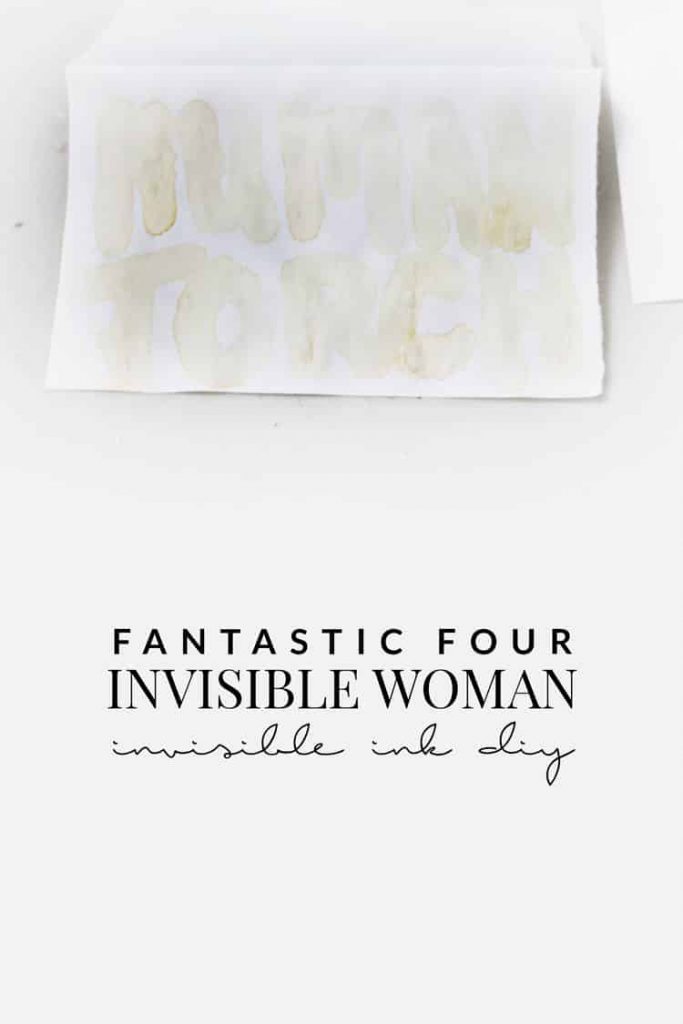 THE INVISIBLE WOMAN
What better to represent the Invisible Woman than invisible ink made from household ingredients? Another fun one if you have kids, but great for adults, too!
Supplies
2 Tbsp Lemon Juice
1 Tsp Water
Paper
Q-Tips
Steps
Preheat the oven to 350F.
Combine the water and the lemon juice in a bowl.
Use the q-tip to dip in the mixture and write out your text. Be sure to regularly dip the q-tip to get as much of the mixture in your writing as possible.
Set the paper in the oven on a cookie tray. Let sit for a couple of minutes or until your writing shows through.
You can also use a candle, flame, or light bulb to make the "ink" appear. However, I found the oven to be the safest, quickest, and easiest way to do this. If you choose to use a flame, be cautious to not light the paper on fire!
Now you're all ready for a the best Fantastic Four movie night! But if you want to enjoy the movie outside of your home, head to Walmart! Between 6/15/15 and 8/15/15, you can buy two (2) bags of Tyson® Any'Tizers® snacks at Walmart and get a ticket to see the new FANTASTIC FOUR movie in theaters.
3 Step Process to get you a FANTASTIC FOUR movie ticket:
Step 1: Buy – Buy 2 participating Tyson® Any'Tizers® products at Walmart between 6/15/15 and 8/15/15.
Step 2: Snap – Snap a picture of your receipt and text or email it to

[email protected]

by 11:59pm PST on 8/15/15
Step 3: Get – Receive a code redeemable for a movie ticket to see FANTASTIC FOUR while in theaters. Code must be redeemed by 9/30/15 on tysonmovieoffer.com
Get more details on this awesome offer or find the closest Walmart to you to get your own!
I'd love to know: who is your favorite Fantastic Four character?