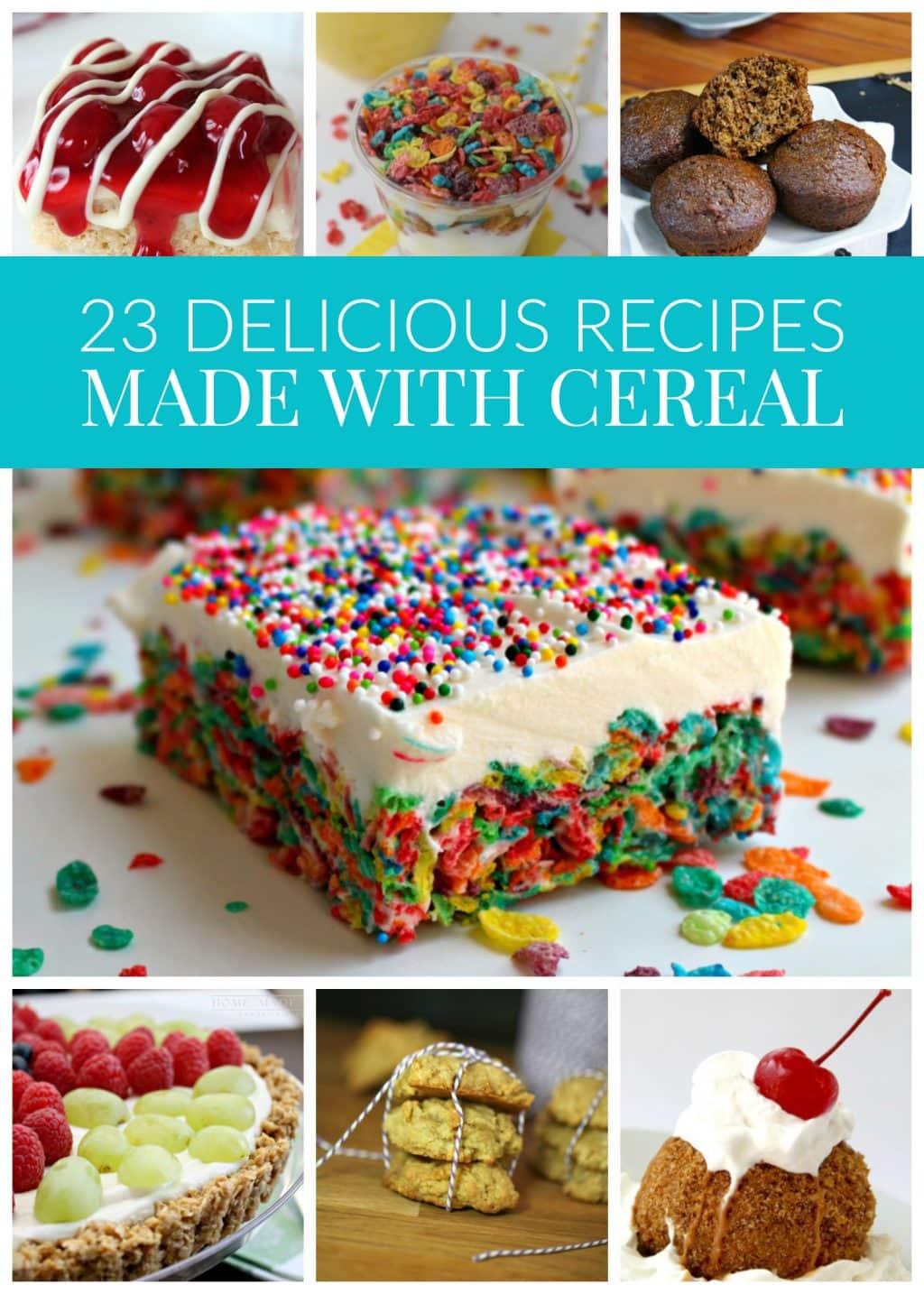 Happy Cereal Day! (Totally a real holiday.) As much as I love cereal for breakfast, I love incorporating cereal into other dishes – especially desserts. So today, I have a delicious round-up of cereal recipes that can kick your breakfast, snacks, and desserts up a notch!
pictured above
other delicious recipes
Have a cereal recipe you love?
Please share it in the comments!