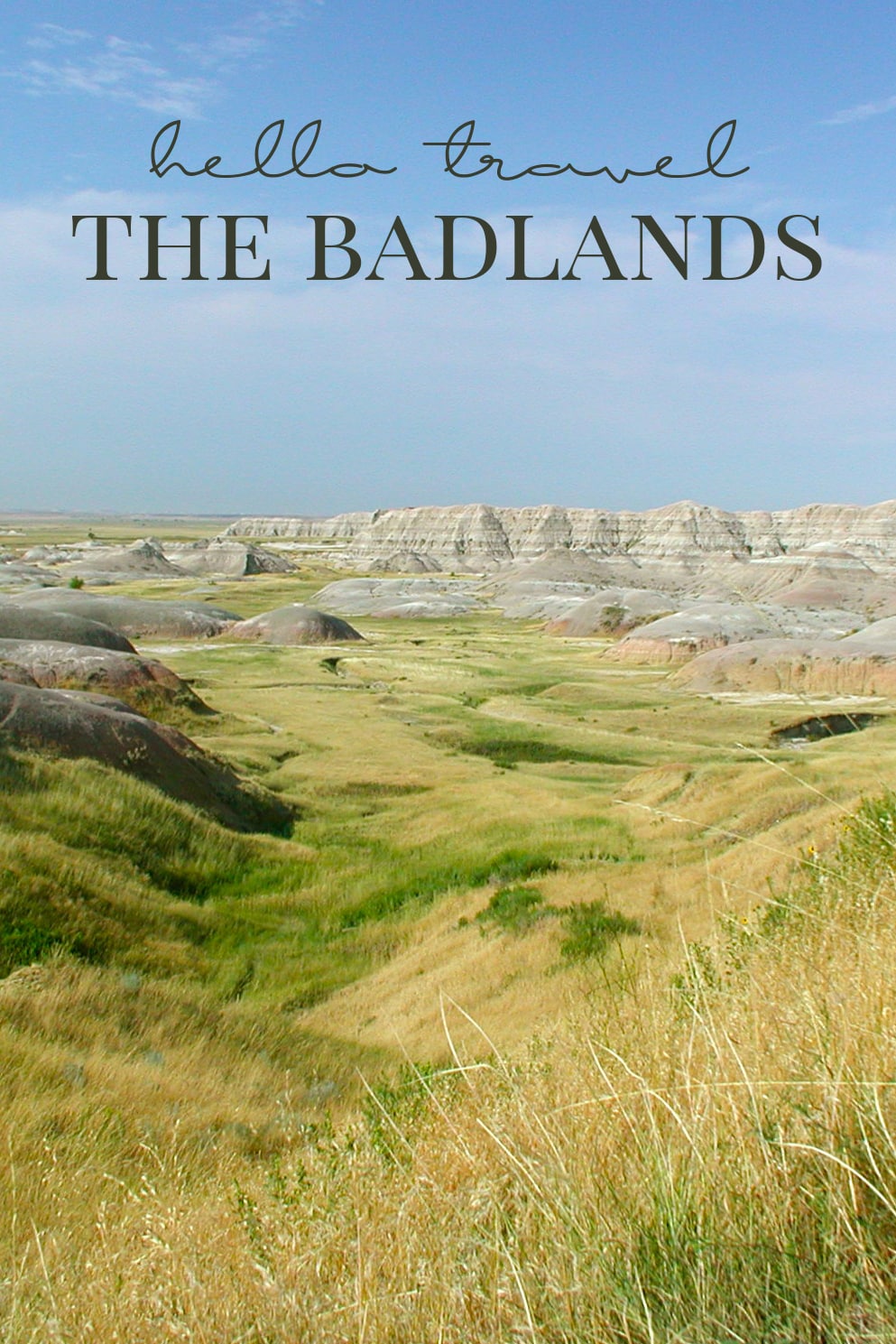 Hello Travel is a new series on the blog for all of the places I'd love to visit some day! I've come to realize I will most likely never be able to visit every place that's on my bucket list, but there's no reason why I can't plan a visit anyway, right? The first stop: Visiting The Badlands & Black Hills!
Where I'd Stay
Cedar Pass Lodge – Historic cottages and eco-friendly cabins? Yes please! Pets are allowed and the view is impossible to beat, too. Even though I doubt we'd spend much time at the lodge, I love how much detail they put into their cabins and would feel right at home!
Badlands National Park – I would love to hit the trails and even do some backcountry camping here!
Where I'd Eat
Grapes & Grinds – Gelato, wine and coffee all in one place. Enough said.
Grizzly Creek Restaurant – Tons of food options, including some local choices. Plus they have s'mores for dessert – how could you say no to that?
Jerry's Deli – Delicious deli food that's been featured on Food Network On The Road.
Island Oasis Hawaiian Shave Ice – I don't know how I couldn't stop by and get the Strawberry Cheesecake Hawaiian Save Ice!
Where I'd Visit
Mount Rushmore – Nathan's a history buff so this would be a must-see.
Wall Drug – This is one of the first history related things I remember Nathan telling me about when we first met. Something about free ice water and somehow that was enough to make me interested in visiting.
Black Hills Caverns – A really awesome crystal cave system with stalactites, stalagmites and tons of other ites.
Custer State Park – Mountains, scenic drives, bison and other wildlife viewing, and plenty of trails to hike on. Pretty much my dream place to visit!
Bear Country USA – Viewing baby bears from your vehicle – enough said.
Flintstones Bedrock City – It's a Flintstones theme park. . . Yabba Dabba Doo!
---
Have you ever visited The Badlands? If so, what should be added to my list?
And if not, do you have any must-see places when visiting The Badlands?