This simple funnel cake recipe will make sure that you never miss carnival funnel cakes! You'll feel like you were at the fair every time you make these!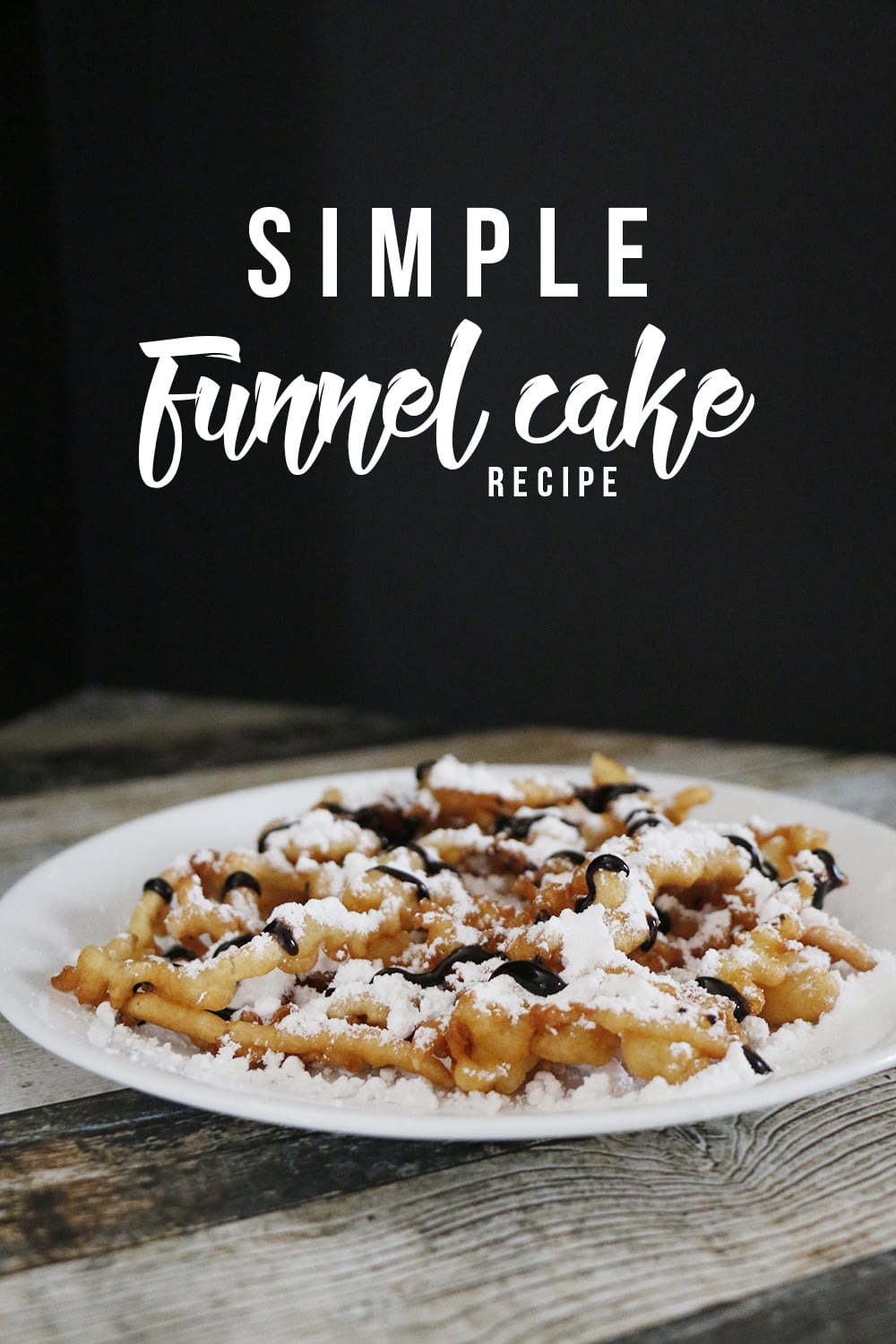 It's February. And the Winter blues have taken over like whoa. I'm so ready for Spring + Summer! I am itching to open up some windows, listen to the birds chirp and be able to go outside without spending twenty minutes trying to bundle up enough.
But I have the perfect solution today: carnival funnel cakes.
You know those things that remind you of special moments in your life? Certain songs, smells, foods, etc? Carnival funnel cakes are probably one of my top memory triggers. We got engaged on the Santa Monica Pier and afterwards enjoyed a strawberry topped funnel cake. To this day, the sight and smell of carnival funnel cakes brings me back to that day.
So today, I want to share this simple funnel cake recipe with you!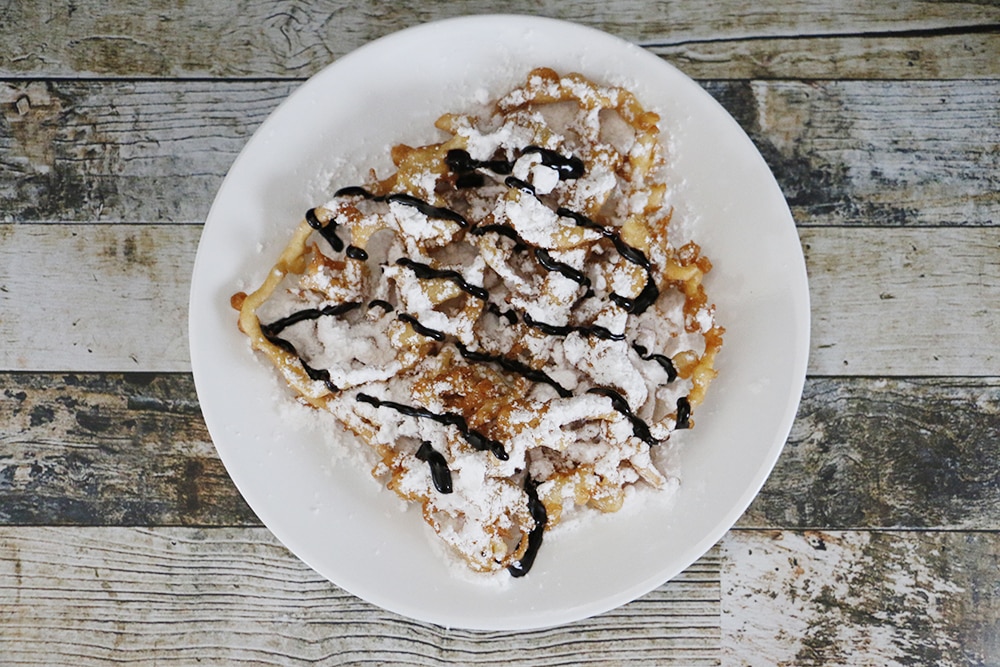 Whether or not you have a sweet memory of carnival funnel cakes like I do or not, these are a must-make! Whether it's now so you can beat the Winter blues or in the Summer when the fair is in full swing – enjoying funnel cakes in your own home with your favorite toppings is so much more fun!
I'll admit I was really hesitant to try making funnel cakes at home. I thought that they would be really, really, really hard. With how much they charge at a carnival for them, how couldn't they be?
I was so wrong.
Funnel cakes are ridiculously easy. (And potentially messy if you're not careful, hint hint.) And this simple funnel cake recipe will make sure you never have to pay the crazy price for them at the fair, especially when you're a topping fan.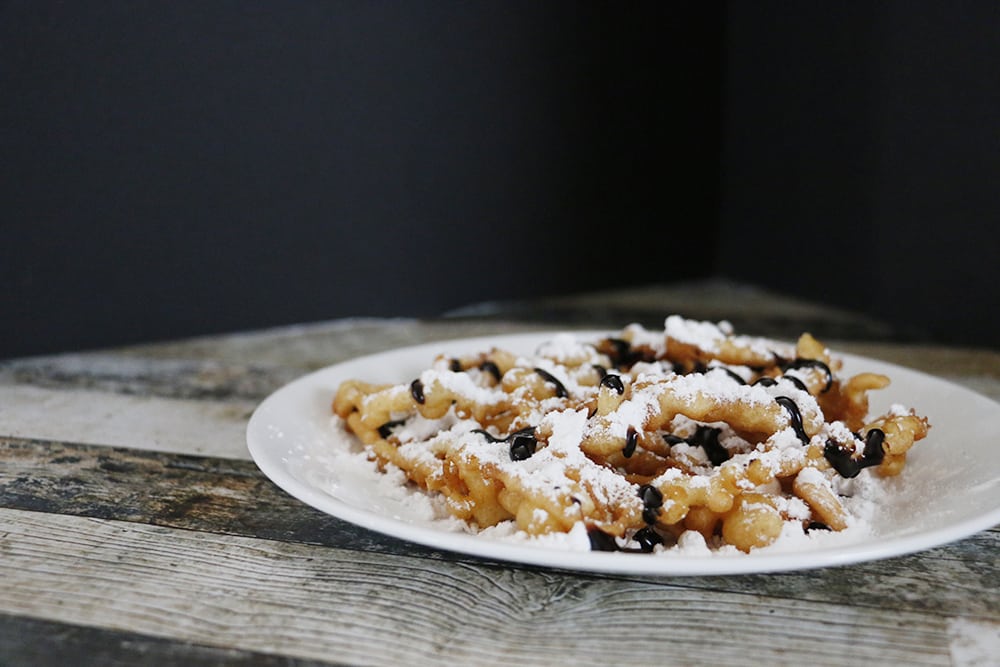 simple funnel cake recipe
Simple Funnel Cake Recipe
Ingredients
2

Eggs

1/4

Cup

Sugar

2

Cups

Milk

1/2

Tsp

Vanilla

2 1/2

Cup

Flour

1/4

Tsp

Salt

2

Tsp

Baking Powder

Powdered Sugar for topping

Oil to fry the funnel cakes
Instructions
Preheat your deep fryer or pan of oil to 375F.

Beat the eggs. Add in the milk, sugar and vanilla. Mix until combined.

In a separate bowl, combine the flour, salt, and baking powder.

Slowly combine the egg mixture with the dry ingredients, mixing as you go.

Using a 1/3 cup, pour the mixture into the fryer or pan in a circular pattern to form the shape of the funnel cake.

Fry for 1-2 minutes per side, or until golden brown.

Sprinkle with powdered sugar or your favorite topping(s) and enjoy!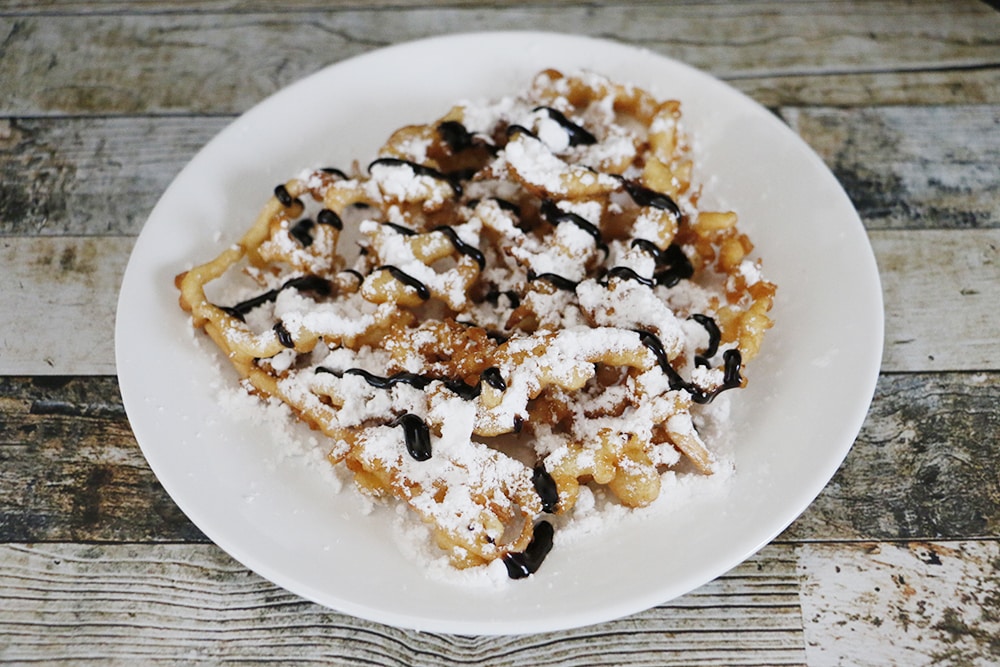 Now, this simple funnel cake recipe is for those that just like carnival funnel cakes with the sugary sweet topping of powdered sugar. But there are SO many options for delicious toppings and easy ways to jazz up a "plain" funnel cake. Think:
Chocolate syrup
Fresh berries or fruit
Chocolate chips
Nuts
Ice Cream
Whipped topping
Caramel sauce
And more! YUM. I'm ready to make some more and layer it with pretty much all of these. Pregnancy cravings get the best of my sweet tooth at times and these always hit the spot ;)
If you're looking to make this even easier, I'd highly recommended getting a condiment squeeze bottle. These work awesome for squirting the batter into the deep fryer or pan as long as you have a pretty steady grip with it. Just pour 1/3 cup of the batter in each time (or even 2/3 or 1 cup and just eyeball the 2nd and 3rd one.)
SET OF 2 — 24 Oz. (Ounce) Large Condiment Squeeze Bottle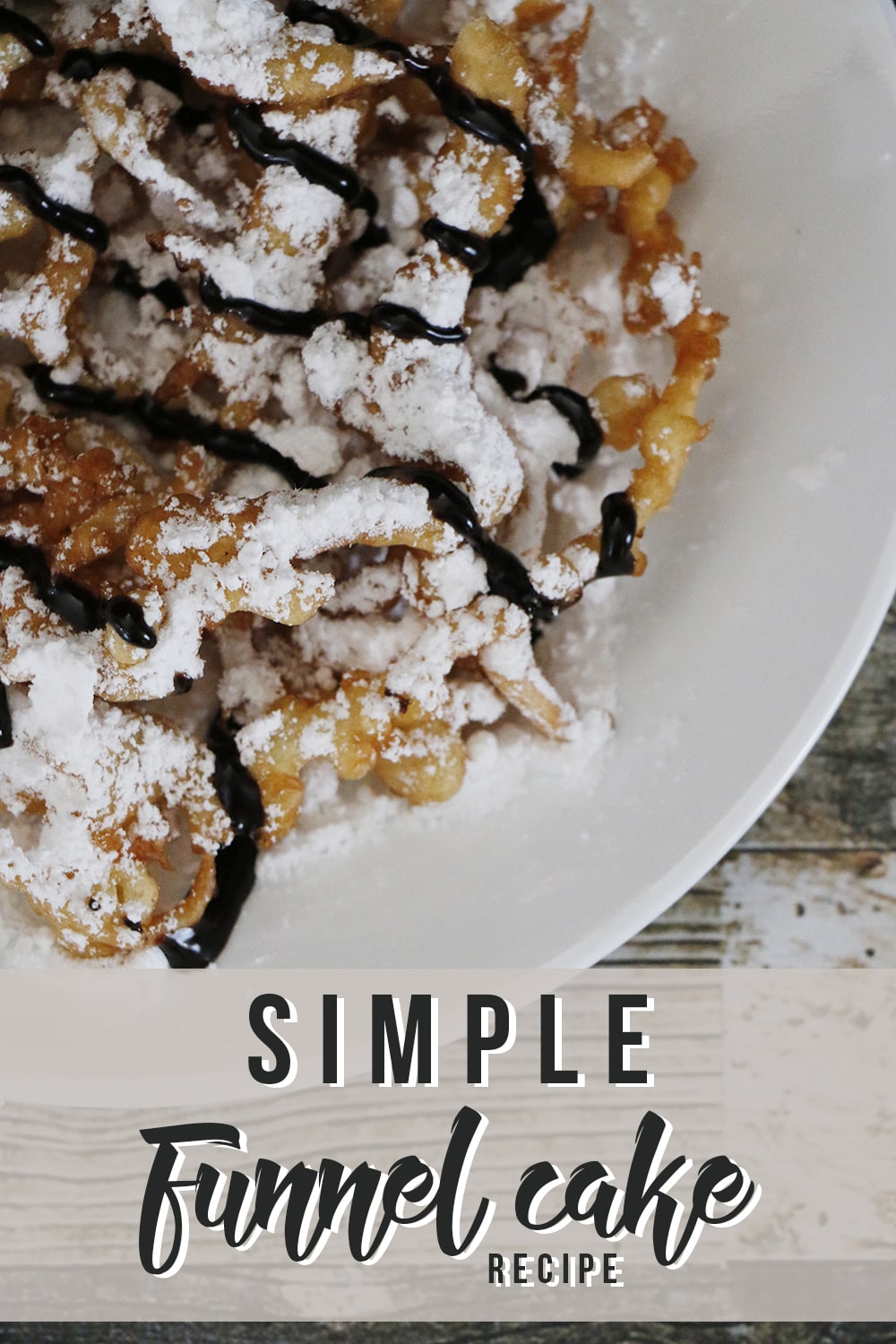 This week's Maker's Mix-Up Theme is carnival! I'd love to see what you have in store for us with fun carnival recipes or DIY!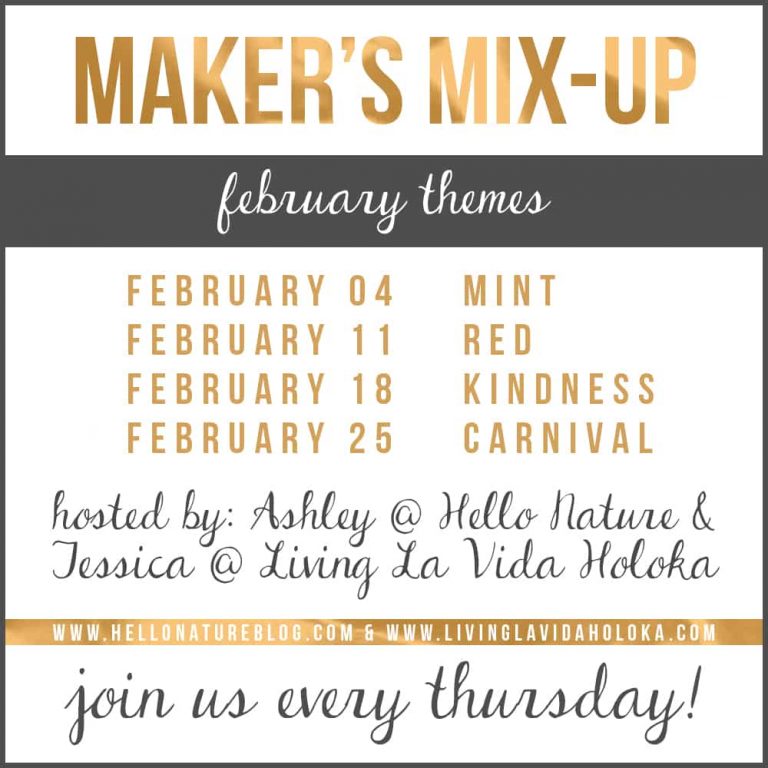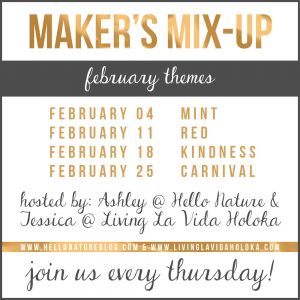 Want to start thinking about next month? Here are the March Themes for Maker's Mix-Up!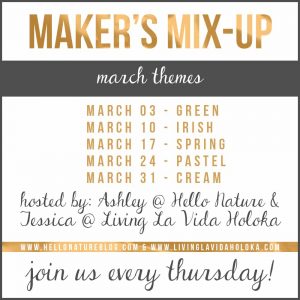 what is your favorite topping for carnival funnel cakes?
You might also like: