Looking for a safe area for your baby to play? Try Squishy Mat, the first memory foam baby mat. It's a great item to have when you're on the go!
Products for this post were provided by Squishy Mat in exchange for an honest review. No other compensation was received. All opinions are 100% my own.
When we bought our house two years ago, Ashley and I were so excited to rip out all the tattered old carpet and install shiny, pretty, really HARD laminate flooring. One thing we didn't think about was what we would do if/when we had a baby.
Related Reading: Intentional Play Helps Our Family Flourish
Fast forward to today. We now have a rambunctious baby that loves to crawl and fall. We've tried multiple solutions. Area rugs. Foam squares. Unfortunately, neither offer the type of cushion that leaves us feeling comfortable letting her play on the floor regularly.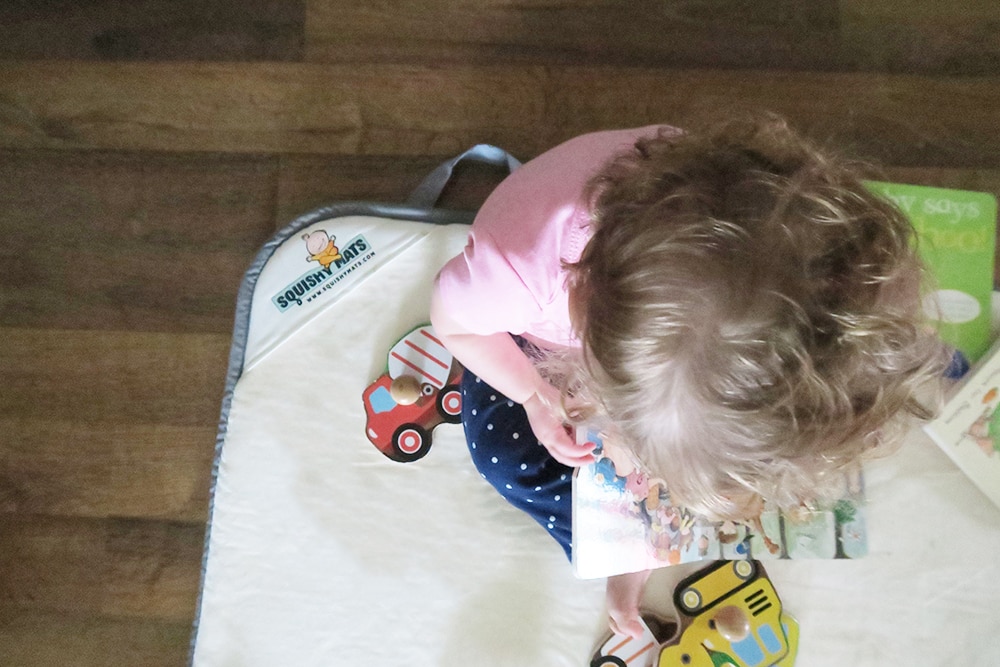 But now we have the Squishy Mat.
It is the first memory foam mat for babies. The Squishy Mat has almost one inch of memory foam padding. It is the first solution where we feel pretty confident she won't bump her head when she inevitably falls.
Squishy Mat is made from memory foam, developed by NASA and is frequently found in mattresses and pillows. With non-slip rubber backing, your child won't get wrapped up as he or she plays. And it won't slide out from under baby if you (or your pet) steps on it!
Related Reading: Baby Proofing Your Spring Cleaning Routine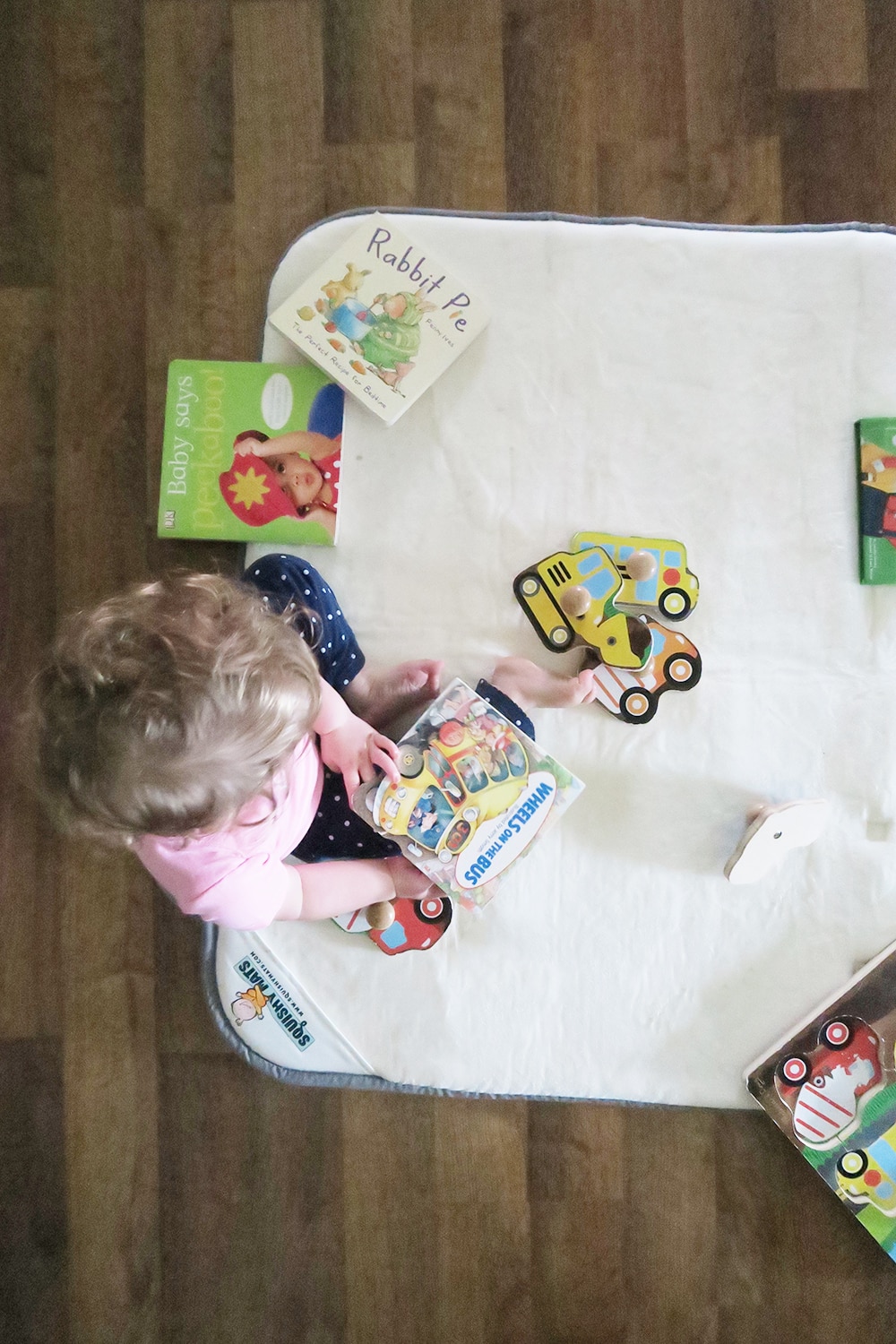 Another awesome feature of the Squishy Mat is that it is 100% portable. Every Squishy Mat has a carry handle and folds up into a convenient carry size. The Squishy Mat comes in 3 sizes:
16×32″ Changing Mat – folds and fastens with a carrying handle.
3×3′ floor mat – folds and fastens with a carrying handle.
4×4′ floor mat – folds and fastens with a carrying handle.
For a limited time, you can save 15% off Squishy Mat with coupon code USFAMILY.
What is your preferred way to protect your baby while they play?