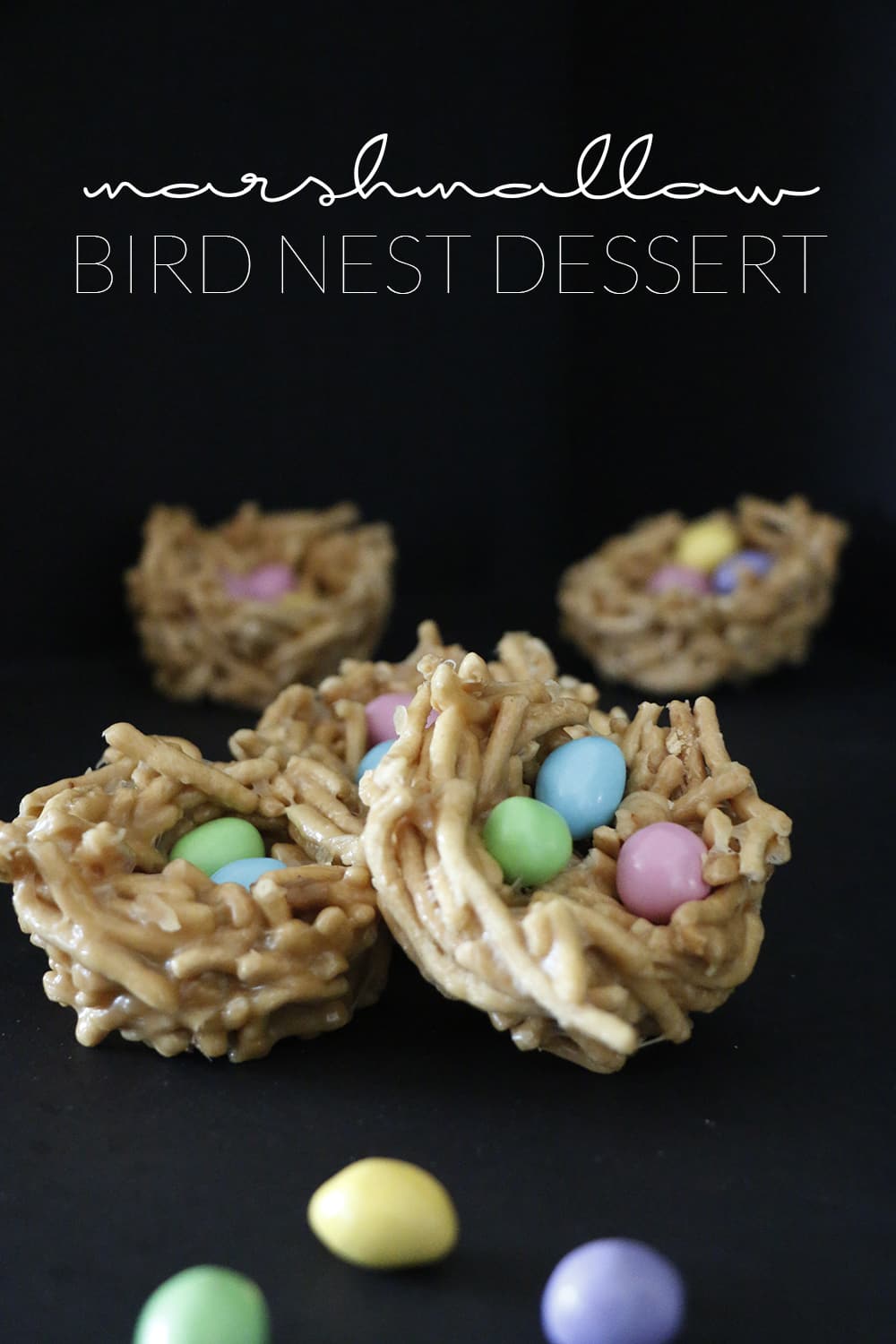 Today is the first day of Spring and we definitely have Spring Fever over here. The snow has melted so we're planning our landscaping and gardening. Our Spring cleaning list has been created and even had a few things crossed off of it. And now, I'm making delicious (and easy!) desserts to celebrate the change of seasons.
I realized the other day that I have never made rice krispies treats. I'm not sure why – I'd never turn one down if they were offered to me. Especially if it's the ooey gooey peanut butter ones with chocolate on top. YUM.
But I didn't have rice krispies in the house. And while our grocery store isn't that far away, I didn't want to go to the store for just that. And I also wanted to make something that used our peanut m&ms that I was eating all too quickly while they were sitting all by their lonesome in their bag.
Which led to this scrumptious No Bake Marshmallow Bird Nest dessert. Not only does it scream Spring, but it is so flippin' easy with it's whopping five ingredients. Double win in my book! Plus no bake = no oven heat when I'm trying to enjoy the almost balmy 40 degrees we have (the real Spring weather must've forgotten about Wisconsin for now.)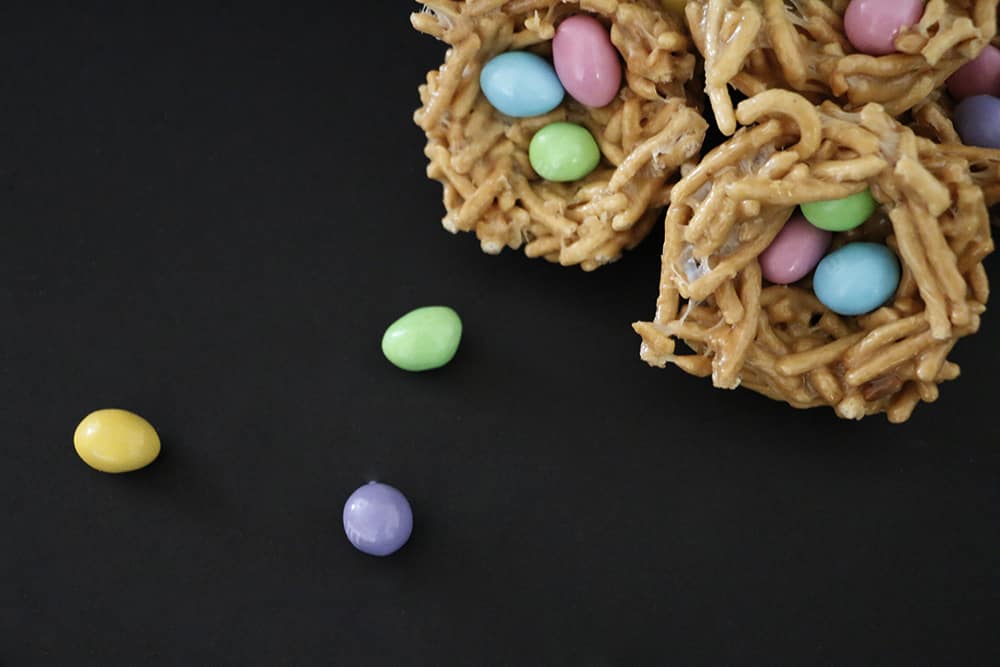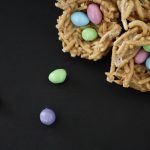 No Bake Marshmallow Bird Nest Dessert
Ingredients
1 12

oz

Bag of Chow Mein Noodles

1 10

oz

Bag of Marshmallows

4

Tbsp

Butter

1/3

Cup

Peanut Butter

Peanut M&Ms for "Eggs"

I used 54
Instructions
Melt the butter in a large pot over medium heat.

Once the butter has melted, add in the marshmallows and mix often.

Once the marshmallows melt, add in the peanut butter and mix thoroughly.

Remove from heat once everything is integrated and mix in the chow mien noodles.

Take small handfuls of the mix (a little bigger than the size of a golf ball) for each nest. Mold into a nest shape or grease a muffin pan to press into the muffin mold for the nest shape.

Press three M&Ms into the nest.

Serve immediately or let sit for an hour for a firmer, less sticky bird nest.
Recipe Notes
Add more peanut butter if you'd prefer a more gooey nest.
Easy peasy, right?! Perfect to make for a picnic or when you're having guests over this Spring. And it's great for the whole family!
Are there any go-to recipes you have for Spring? If so, I want to see it!
If you have a Spring post (think recipes, home decor DIYs, gardening, etc – link-up below! I joined a few awesome girls in this fun Spring Link-Up and we would love to see your Spring posts!