Free Lord of the Rings printables for your Halloween party! These pillow boxes and lollipop covers will make your treats way better than lembas bread!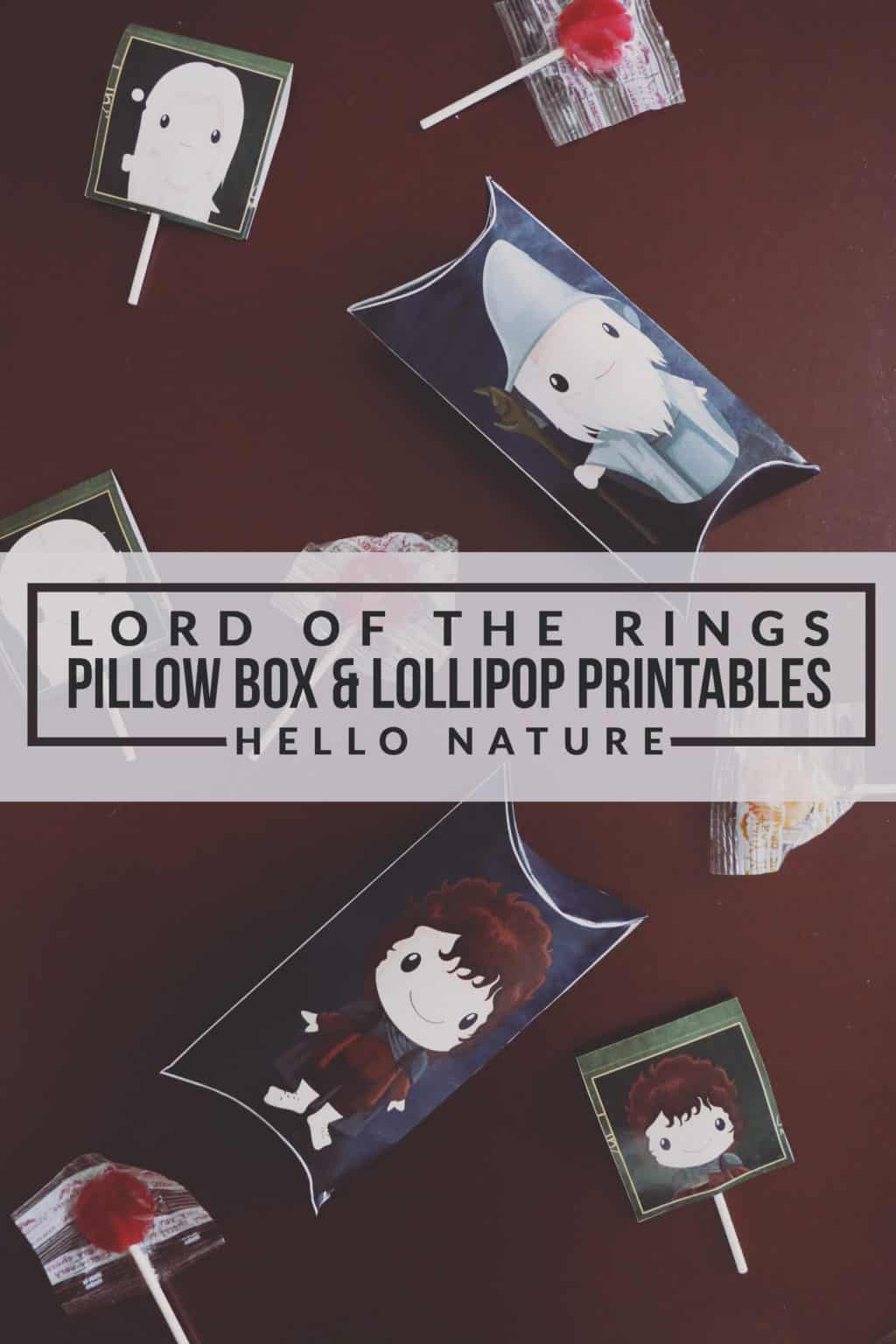 October is one of my favorite months of the year and it's just the start to my favorite quarter of the year. Between Halloween, Thanksgiving and Christmas – I have SO much to look forward to over the next few months every year, but this year especially. I'm so excited for Lily's first major holidays!
If you're planning a Halloween party, I have something super awesome for you today: Lord of the Rings Printables! These Lord of the Rings pillow boxes and lollipop covers are perfect for your party! (And if they aren't, but Harry Potter or Star Wars is more of your thing – I've got you covered in the upcoming weeks!)
These printables are such a fun and unique way to bring something extra to your treats this Halloween. Instructions are below for each, but they're simple! Print out a few, cut around the prints, glue them together and your treats will be even more appealing than the ring!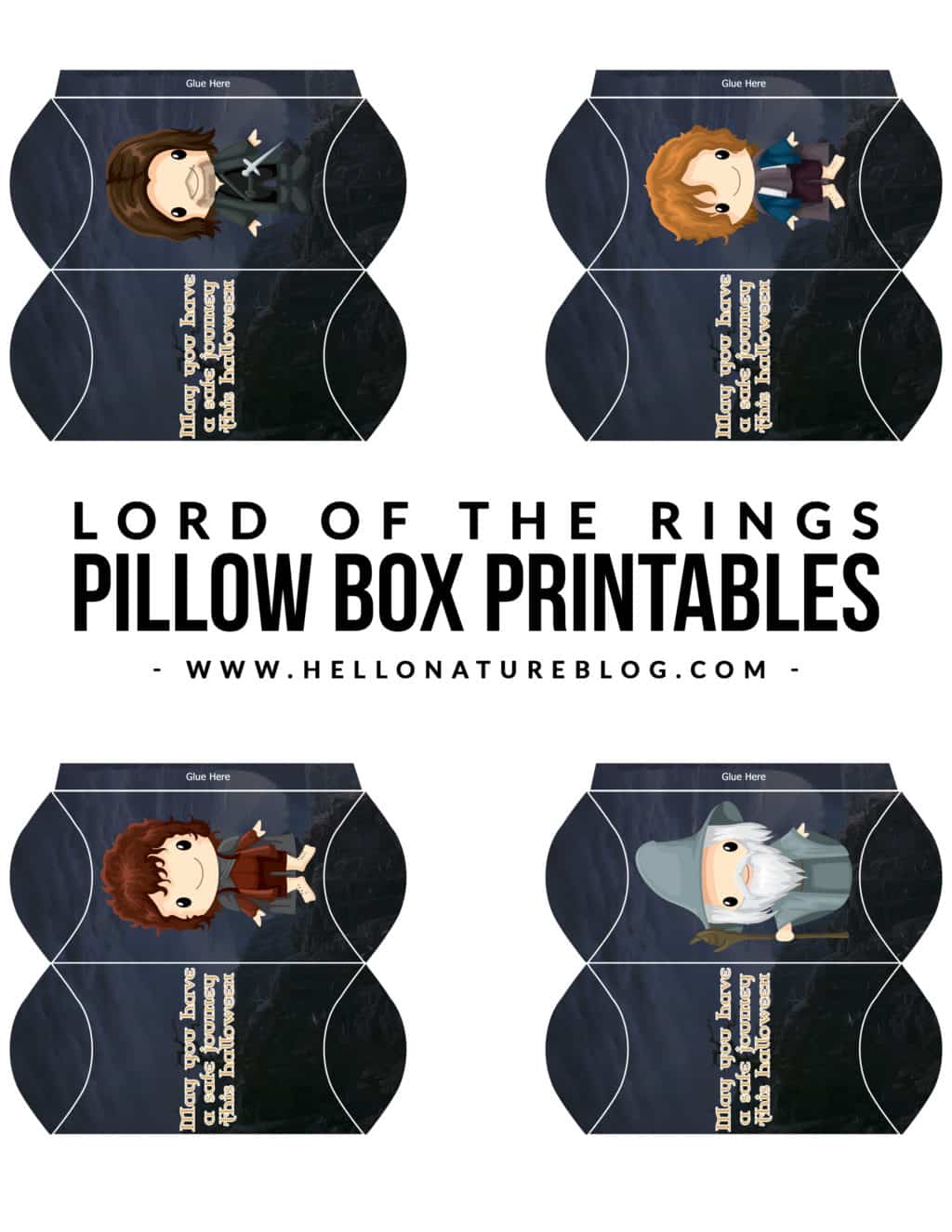 lord of the rings pillow boxes
Print.
Cut around the outside edges.
Glue the strip down that says glue here.
Fold the rounded edges. (Glue if desired.)
Fill with treats!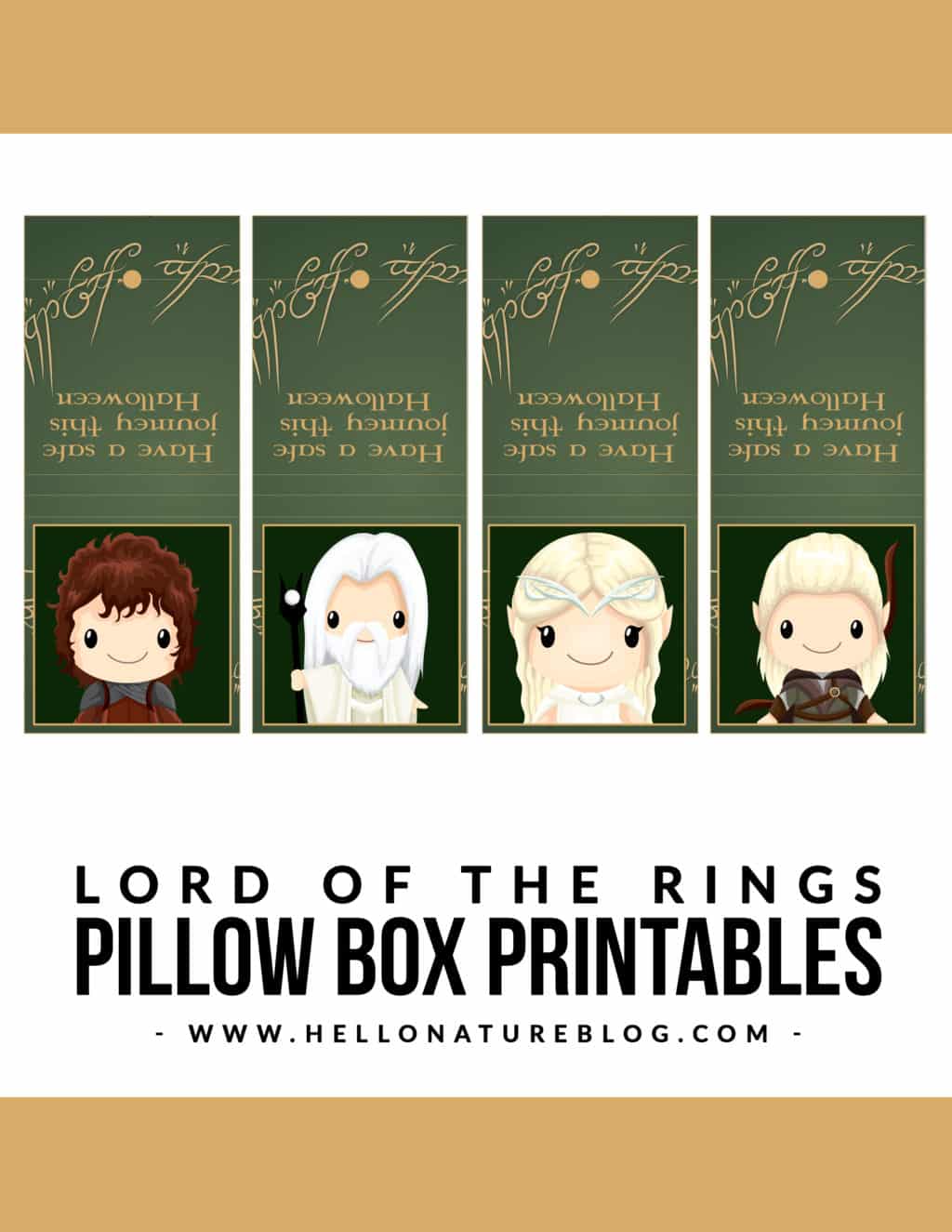 lord of the rings lollipop covers
Print.
Cut around the outside edges.
Fold in the middle.
Set the lollipop in the middle of it.
Glue the edges of the lollipop covers.