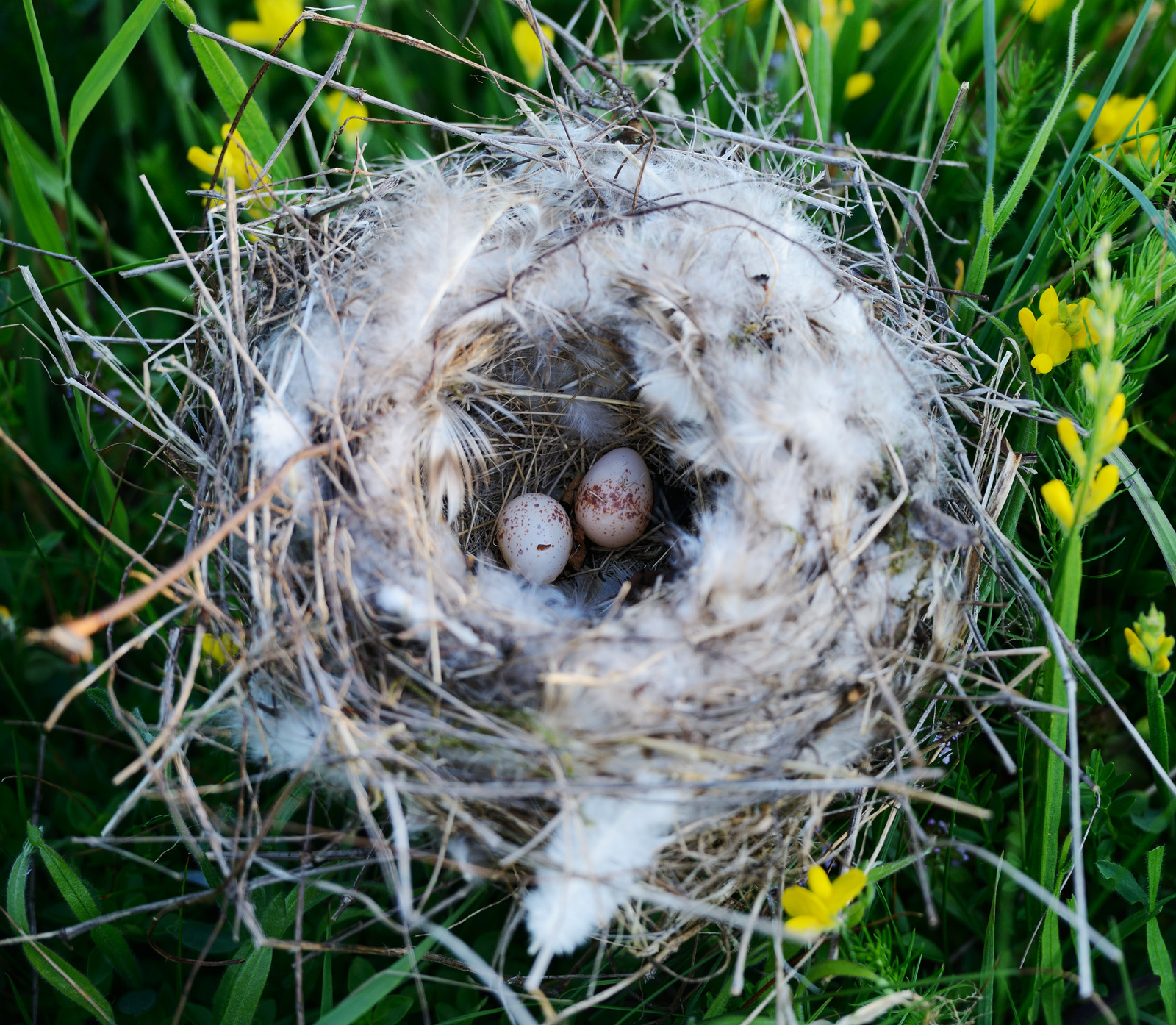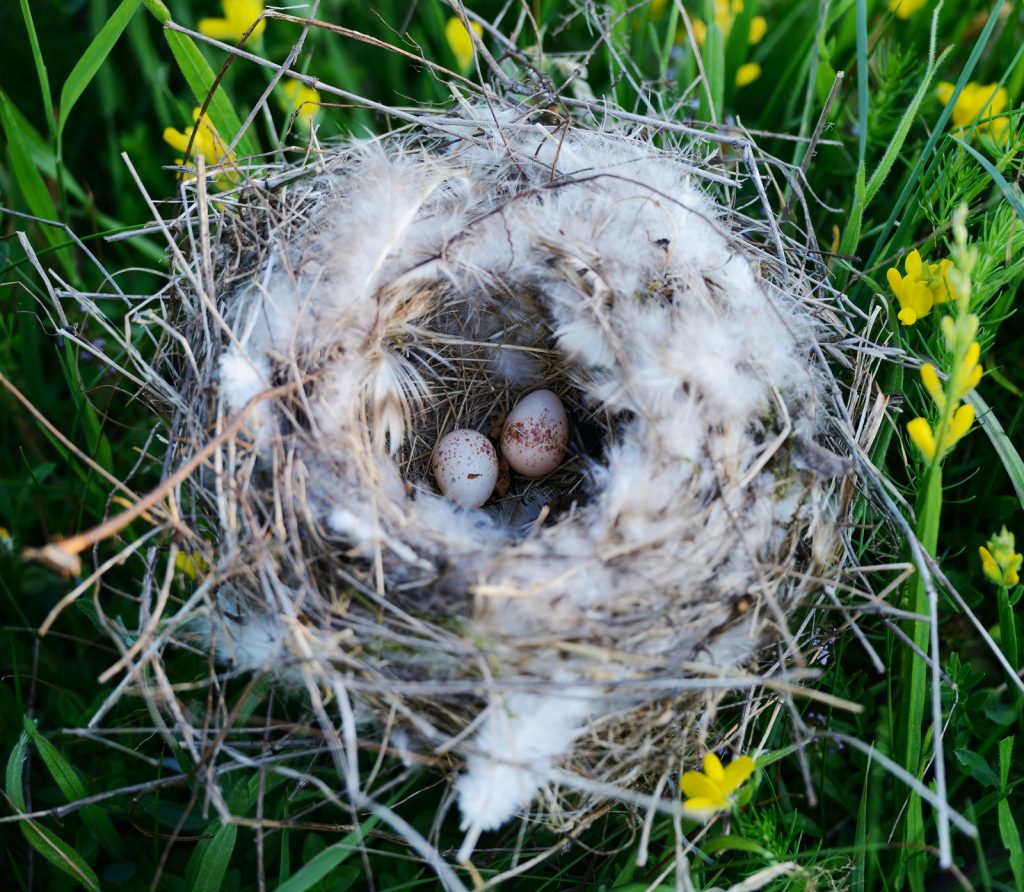 We've had birds in our backyard for years now and we've even had a few nests. We'd love to attract even more birds as we have so many trees that would be the perfect location for their nests. So I started looking in to how to help birds build a best in our backyard.
By leaving the right materials for birds to build their nest with, you can help a bird build a nest nearby or in your backyard. From natural materials to animal fur, you may already have these nest building materials on hand.
Keep reading to see how to help birds build a nest in your backyard with this simple guide. I also talk about what to leave out for birds to make nests, what to do when you find a bird nest in your yard, when birds build their nests, and more.
How to Help Birds Build a Nest In Your Backyard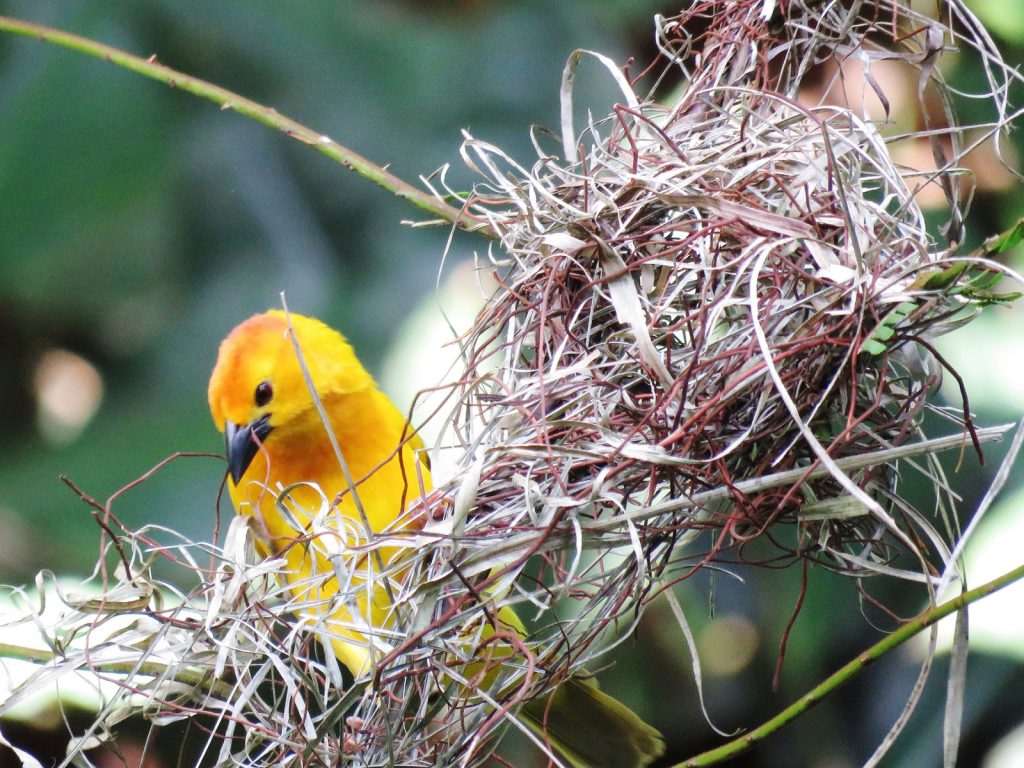 Ease Up On The Yard Work
If you're looking for an easy way to help birds build a nest in your backyard, this is it. If you're usually quick to prune your hedges or mow your yard, here's a reason to ease up a bit. And if you're one to push it off, here's a reason not to feel guilty.
By leaving some of the yard a little less tidy than normal, you can help a variety of birds build their nests, depending on what is local to your area.
If you have hedges or shrubs, consider pruning them a little less. Some birds will lay their nests in hedges or shrubs and you're likely to disturb them if you're trimming them.
The same goes for long field grass that some birds are keen on nesting in.
And if you're getting rid of dry grass or dead twigs, consider keeping them for birds to build their nests in. If you'd prefer not to leave them scattered in your backyard, dedicate a specific part of your yard to keeping materials for bird nests. Or skip to the section on where to put materials for birds nests below for ideas on storing these materials.
This is discussed below, but untreated lawn clippings and materials are best for birds. If you chemically treat your lawn, these clippings aren't the best option for birds nests.
What Materials Do Birds Use to Build Nests?
From twigs to moss, animal hair to mud, shredded paper to fibers – there's plenty of easy to find materials to leave out for birds to make nests.
Your best options are going to be naturally degradable material, but there are a handful of other materials that work as well.. Here's a list of some common items that you can leave out for birds and their nests:
Fiber
String
Yarn
Dog fur
Plain shredded paper
Sheep's wool
Horse Hair
Moss
Dry grass
Dry plants
Bark
Pine Needles
Dead twigs
Leaves
Mud
Make sure to trim any hair, string, or fiber to 1-2" so birds don't get tangled up in them before they're placed in your backyard.
If you have a compost pile and compost things similar to this, consider allowing birds to access your compost bin. Birds may select suitable nesting material from it if given the option.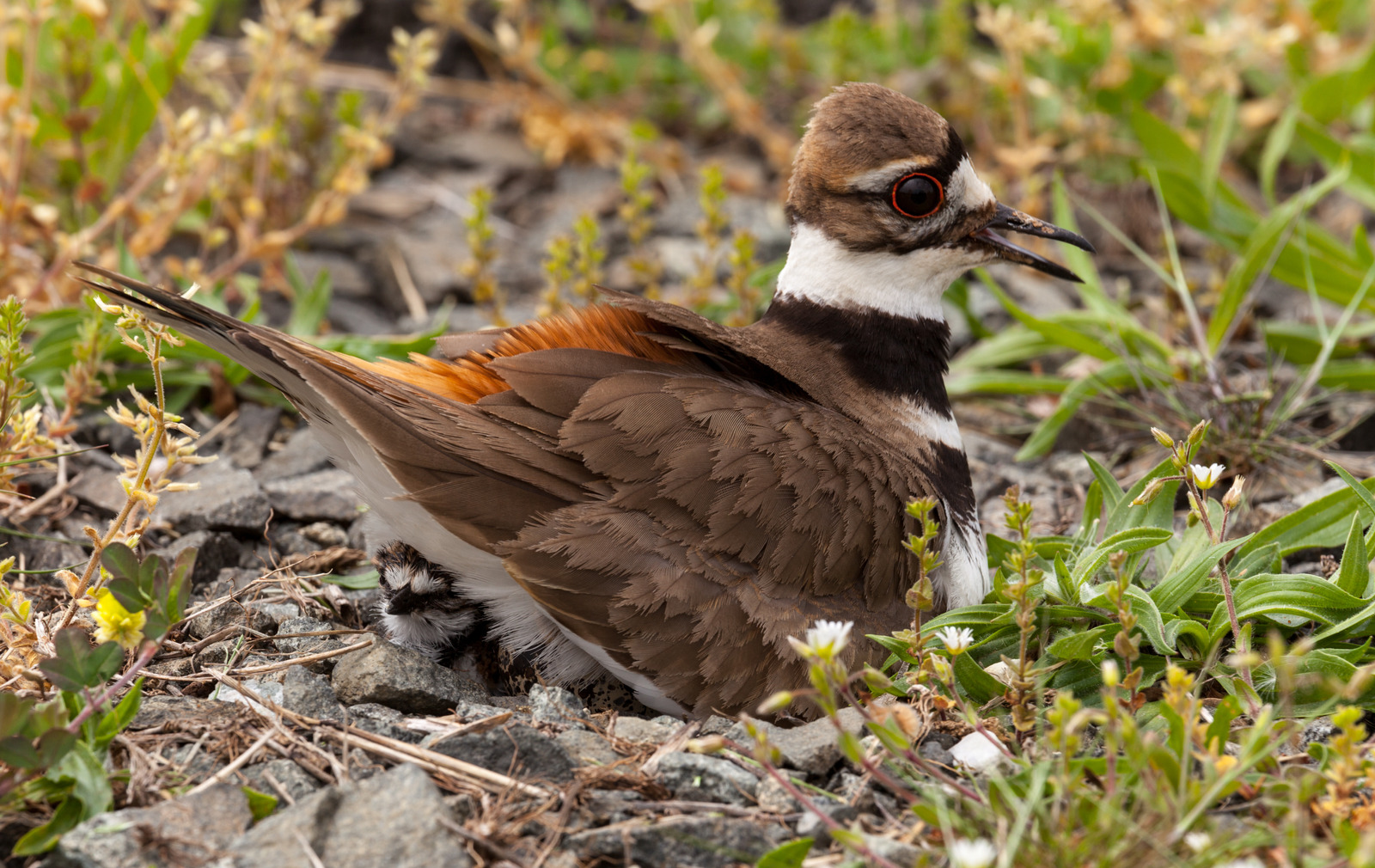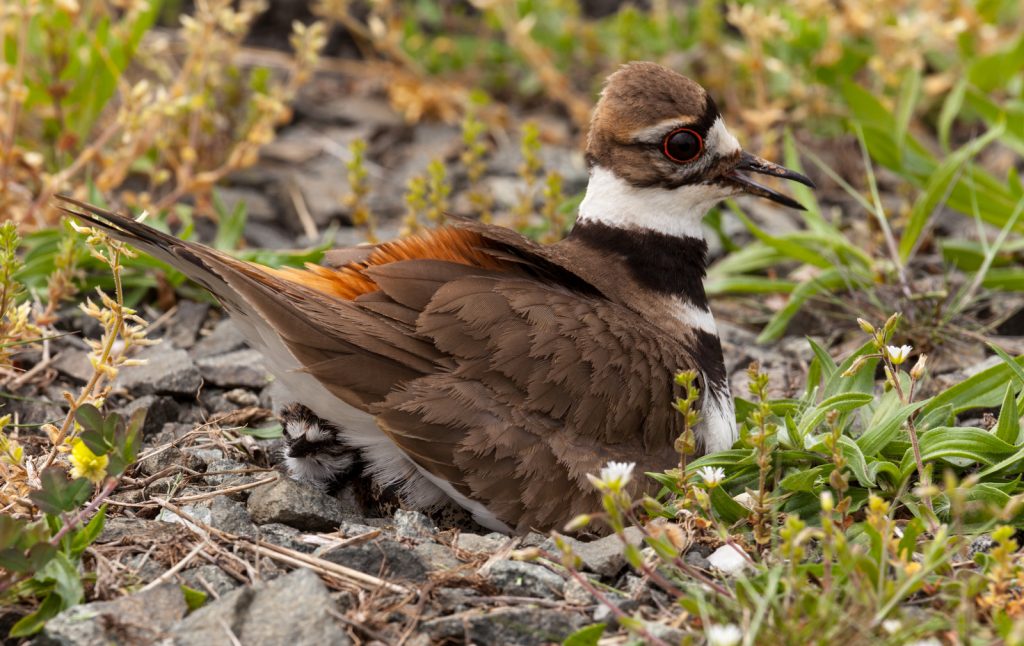 What Materials Should I Avoid Putting In My Yard for Birds?*
While many things obviously won't be used for a nest, there are some materials that are similar to the list above that should NOT be left outside for birds to use for nests.
These materials include:
Plastic strips
Tinsel
Metallic Thread
Dryer lint
Long string or yarn
Chemically treated grass clippings
Chemically treated hair
Fishing line
Where Should I Leave Materials for Birds to Build Their Nest?*
There are many places you can leave materials in your backyard to help birds build their nest. While leaving the materials throughout your backyard is an option, some people prefer to confine the materials to certain areas.
Here are a few suggestions for where to leave the materials in your backyard:
Tree crevices
In vegetation
In baskets
Brush piles
Get creative though! If you see birds frequenting a spot in your yard, find a way to place the materials near that location. And you can always tuck these materials in a homemade bird house to help give them a head start on their cozy home.
What Do You Do With a Bird's Nest?
The goal of leaving these materials out is to hopefully help birds to nest in your backyard. But whether you're in the middle of nature or in your backyard, the advice is the same:
If you find a bird nest, do what you can to avoid spending too much time by it. And, if at all possible, don't move it unless absolutely necessary.
What happens if you disturb a bird's nest?
If you disturb a bird's nest, there's a good chance you'll affect the birds that reside in it. Adults may abandon the nest if they feel threatened and this can leave chicks abandoned. You also may lead predators to the nest which is unlikely to end well for the birds.
When do birds build nests?
Birds and bird nests are often associated with spring. While many birds are quick to mate, build nests, and lay eggs in the spring – not all do. Some birds nest in the middle of winter and some birds will build their nests towards the end of summer. Certain birds also have multiple broods throughout the season.
Separately, some birds will scout out locations before they build their nest. So if you're trying to figure out when to put nesting materials out for birds, the answer is fairly straight-forward: year-round.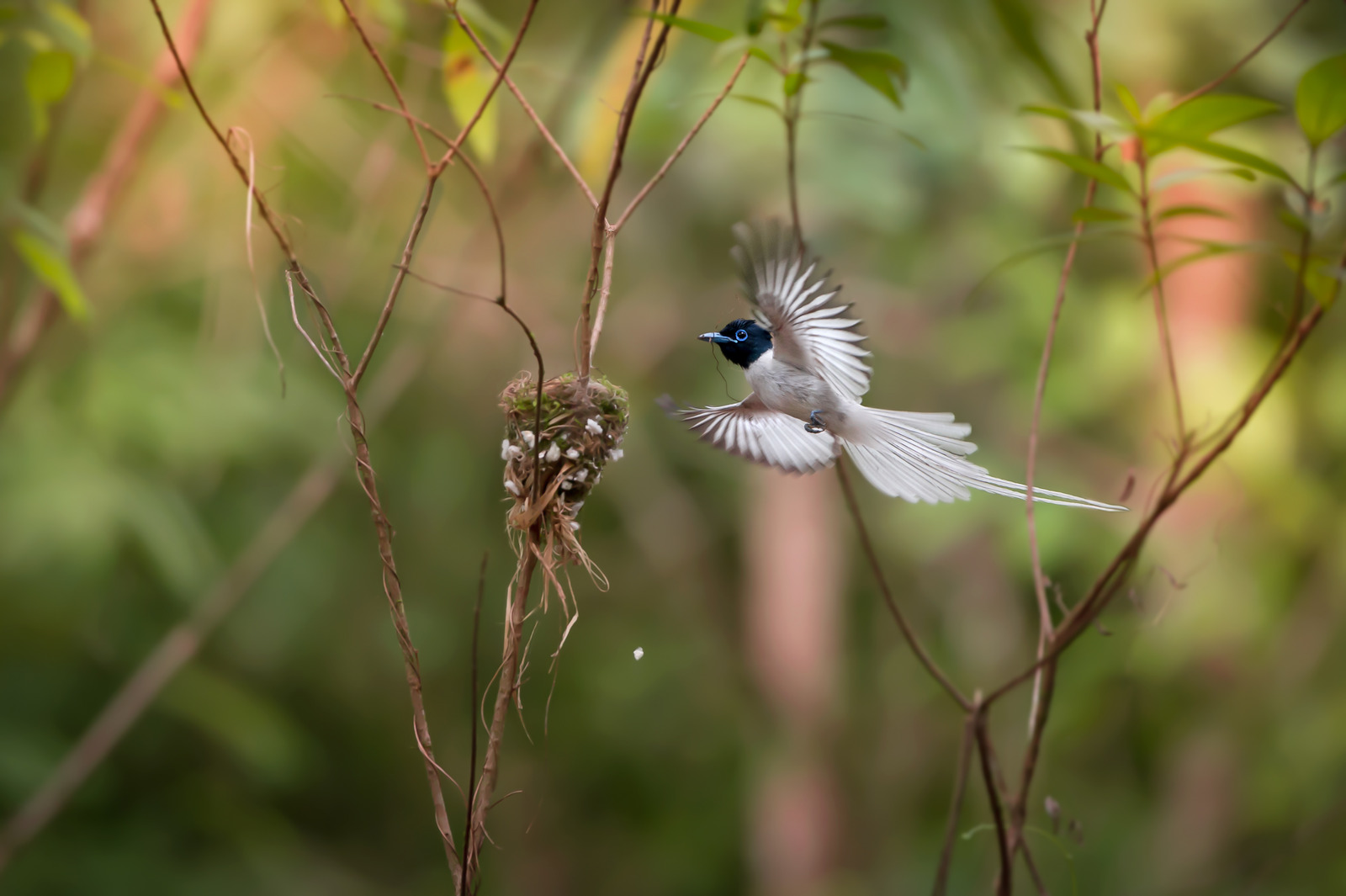 Hopefully this guide answered the simple question of "can you help a bird build a nest?" The answer is absolutely yes and with very little effort. Simply leaving out untreated grass clippings or twigs is an easy way to help birds build a nest in your backyard, but there are plenty of other simple materials to leave out and things you can do to help them.