This is a sponsored post written by me on behalf of Tyson Foods Inc. All opinions are entirely my own.
The right morning routine makes a huge difference when it comes to how your day goes. Here's a look at my schedule and how it makes me a better person.
Let's be real. I'm the annoying person that has always loved mornings. Seriously. I slept in until noon for a summer or two when I was a teenager, but I always felt like I wasted the day by doing that.
I like to think of myself as an old soul because the early bird dinner special is pretty amazing to me.
So if you're looking for camaraderie in loathing mornings, I'm not your girl. But I can give you some insight on morning routines that work – no matter what time you roll out of bed. Even if it's not before the sun is up and the birds are tweeting.
I didn't always have a morning routine, even though I was up early. Mornings were a frantic rush to get things done because I did my best work in the morning. Then in the afternoon, if I made time, personal stuff would be done. Maybe I'd cook or maybe I would find the energy to work out. Maybe I'd have date night or maybe I'd find time to read a book.
The keyword here was "maybe" though. It was rare to have a truly balanced day where I worked and did all of the good things for me.
So I did a little soul searching and asked myself one question:
What is my dream morning routine?
After all, I'm self-employed. I get to choose my routine before, after and during work. So I should probably take advantage of that, huh? Side note: even if you aren't self-employed, a morning routine can still be life changing.
And my overall theme was flexible. I still get up early, but I start the day with personal things first such as reading, exercising, cleaning, journaling, family time, cooking, etc. and then work. Essentially, the exact opposite of what I was doing.
So I set out to change it.
And mornings shifted.
Although no two mornings lookalike, one thing always stays the same. We always make a hearty breakfast. And normally, it's a hot breakfast that fills me up, but I don't always feel like cooking.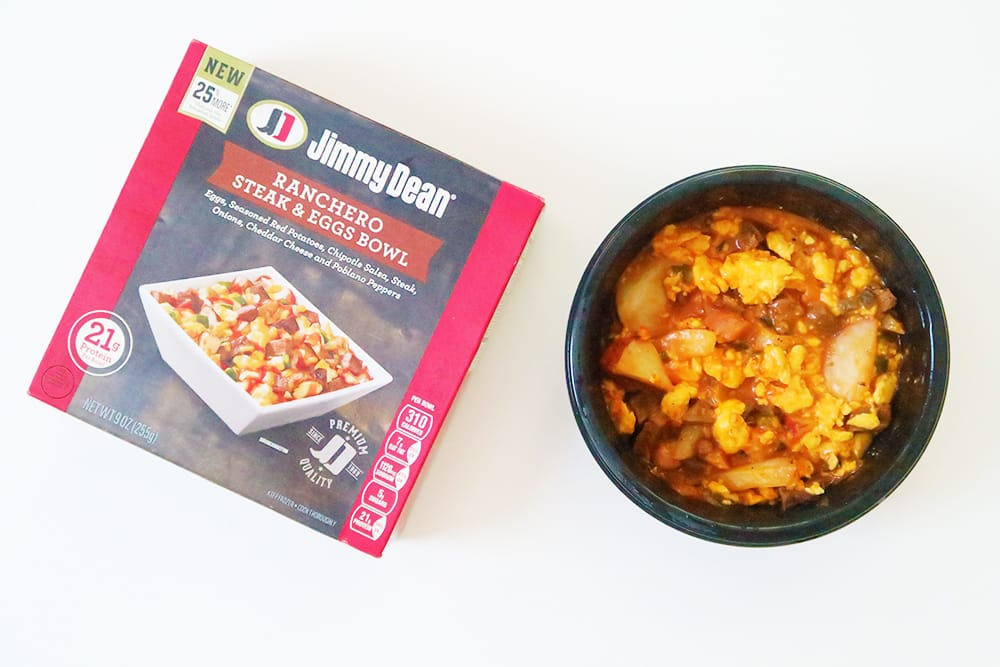 So I make sure we always have Jimmy Dean in the freezer for those days. At any given time, you'll find at least one flavor (most likely more) of Jimmy Dean 9 oz. Breakfast Bowls. I want to make sure I have a good start to the day no matter what so they're always on hand!
But I have to give a slight edge to Jimmy Dean's new 9 oz. Breakfast Bowls. Not only are they filled with premium sauces and ingredients, they also have at least 21g of protein in them. You can find them in a variety of flavors including Burrito Breakfast Bowl, Loaded Potato Breakfast Bowl, and Ranchero Steak & Eggs Bowl.
These bowls are such a great way to start the day or even end the day if you're indulging in breakfast for dinner. And they get better because you can find them in the frozen aisle at one of my favorite stores: Meijer!
You can get nearly all of your favorite Jimmy Dean's dishes at Meijer so you can start your morning off right, too!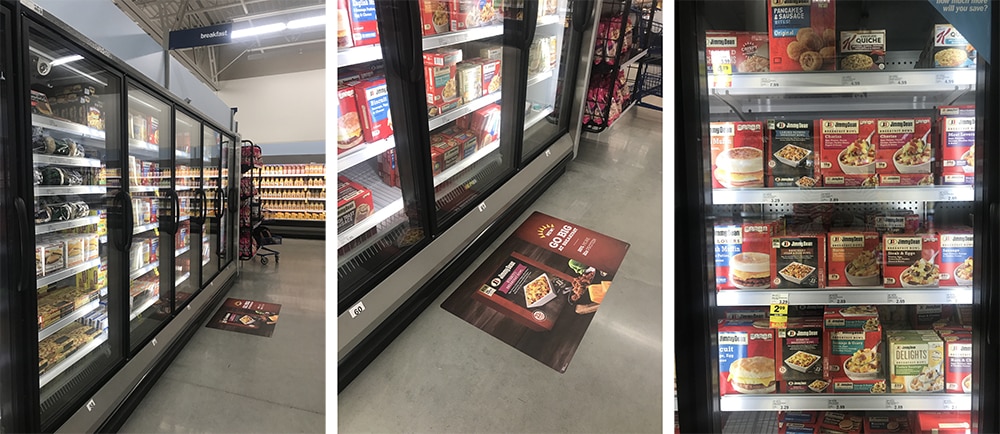 By crafting a morning routine that was specific to me (flexible and focused on what makes me feel happy/healthy), so many things changed.
I have time to myself that I could do whatever I pleased with. This is crucial for me because the rest of my day is mostly devoted to work and family. I love having some time in the beginning of the day to do something I want to do without interruptions.
I don't miss out on self-care. I actually have time to invest in taking care of me so I can better take care of others. This means a happier family overall, which is a big win!
It sets the mood/tone for the day and it's a good one. It's no longer frantic or hurried. It's relaxed and balanced so I'm better able to handle the day's curveballs.
The silence. I used to hate silence. But ever since we had Lily, it's pure bliss because I rarely get it. When I'm up before the sun, not working and doing whatever I feel like, the only thing that interrupts the silence is the birds outside. And I'm okay with that.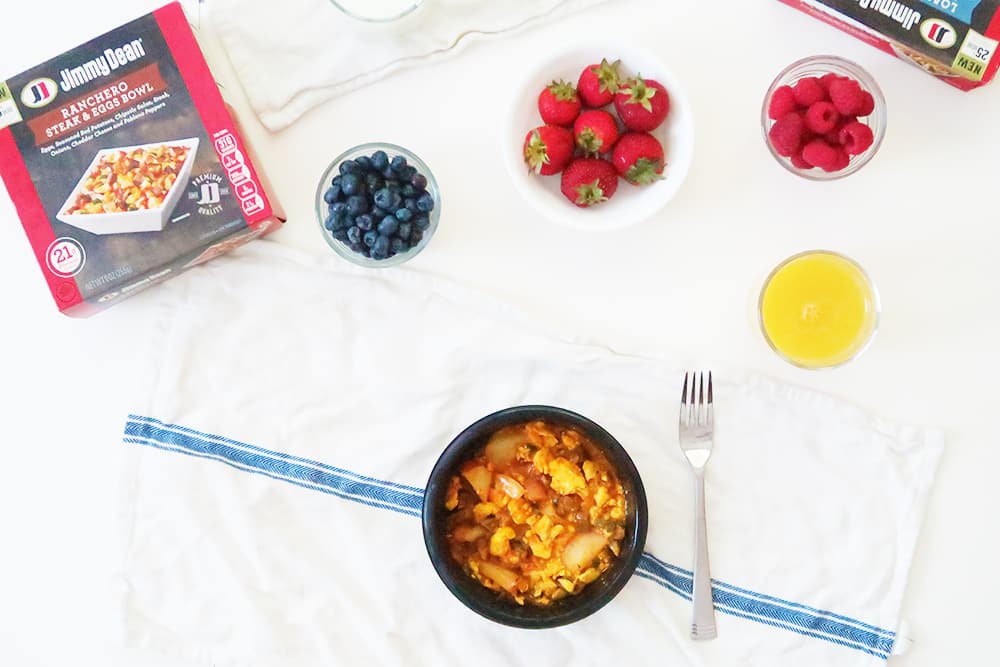 So I'd love to know: what does your morning routine look like? What is your favorite Jimmy Dean 9 oz. Breakfast Bowl to start the day?