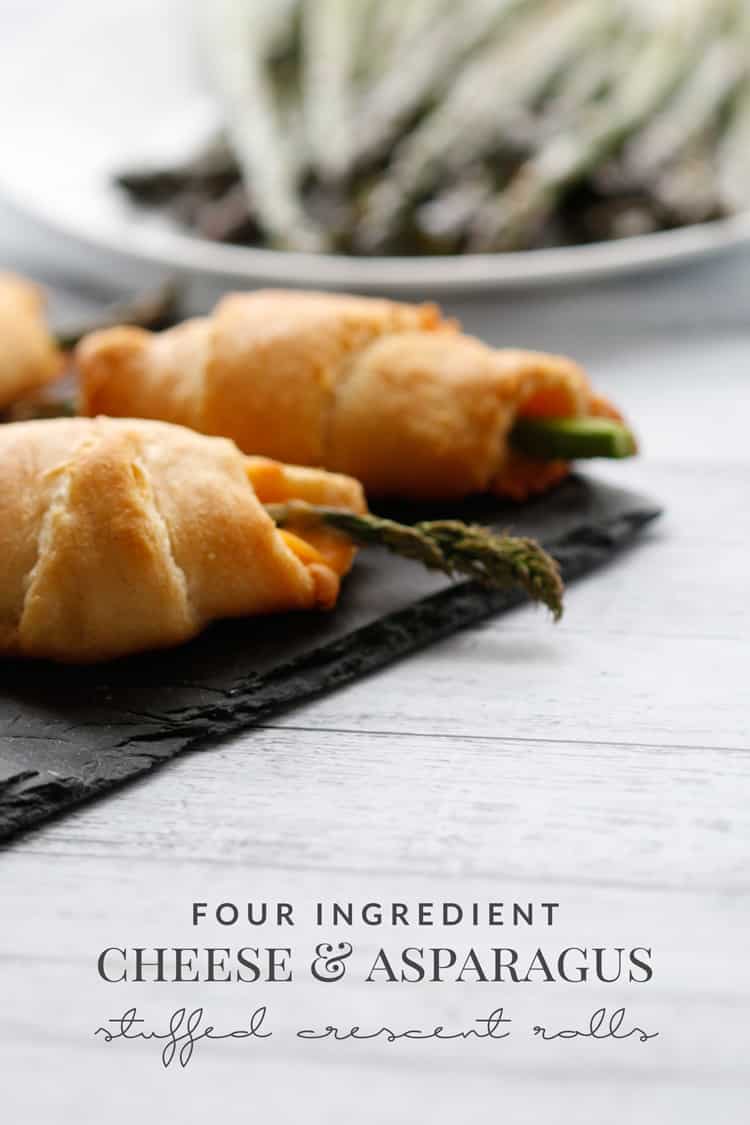 I love carbs. There is no way around it, honestly. If I had to pick one thing I could eat for the rest of my life (and not suffer the health consequences of it) – it would be carbs. And while I like a lot of vegetables, I definitely don't love them. They would not be on my last meal menu.
So I like to find ways to sneak them in dishes. You can call them healthy then, right?
No? Well, that's disappointing. But these cheese and asparagus stuffed crescent rolls are the opposite of disappointing. They are loaded with delicious carbs and a teensy tiny bit of vegetables. Seriously. It's so small that one may even argue not to put them in, but they look fancy and taste SO good. So don't skimp.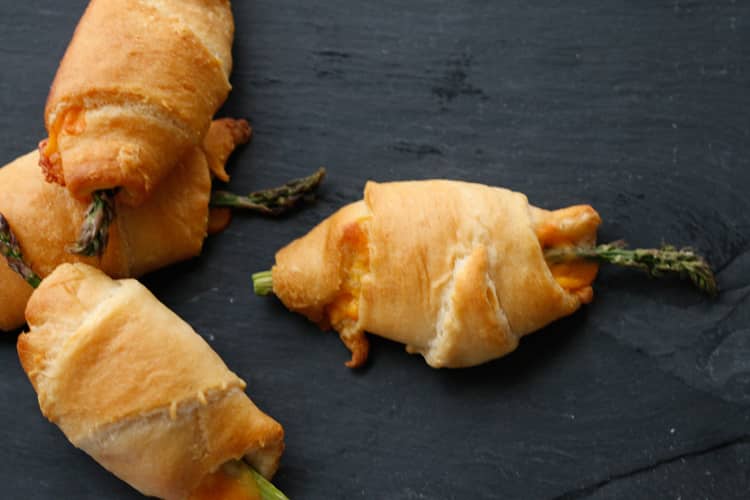 While crescent rolls are rather boring (but extra tasty), this recipe definitely kicks it up a notch. And it's awesome because it's insanely easy. They look like they're super fancy, but it's crazy how easy they are to make. Especially when you eat one (or five) and you realize it's mostly made of everything every meal should be made of: bread + cheese.
If you're not an asparagus fan and hate things looking fancy, try broccoli or cauliflower. It won't look as fun, but it will still taste delicious.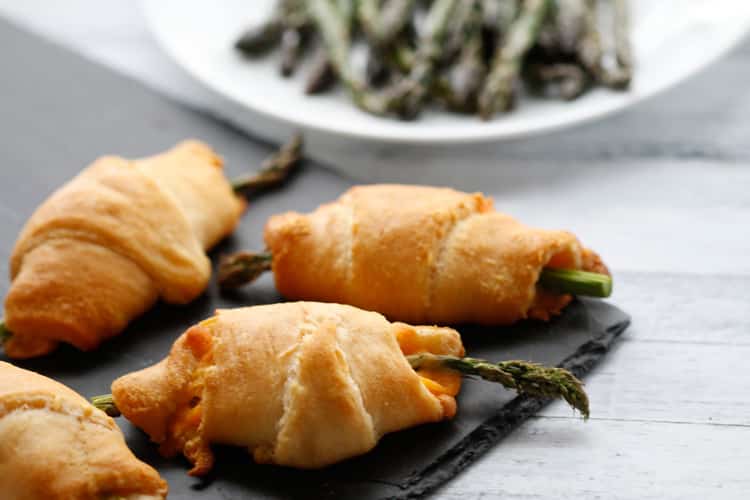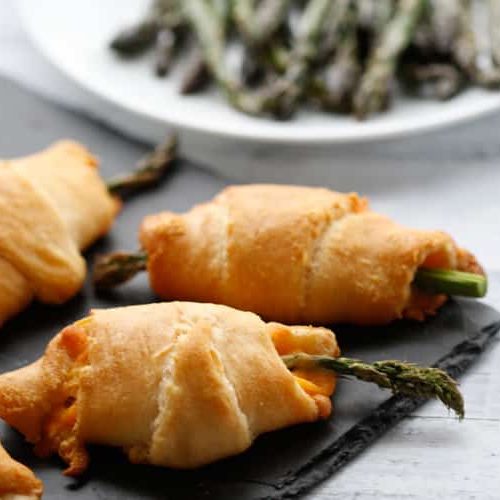 Cheese and Asparagus Stuffed Crescent Roll
Ingredients
1

Can Pillsbury Crescent Dinner Rolls

4

oz

Cream Cheese

room temperature

4

oz

Shredded Cheddar Cheese

8

Spears of Asparagus

with the ends trimmed
Instructions
Preheat the oven to 375F and lightly grease a cookie sheet.

Unroll the eight triangles from the dinner rolls and place 1 tbsp of the cream cheese in the widest part of the roll. Spread to cover 1/4-1/3 of the roll.

Sprinkle 1 tbsp of the shredded cheese over the cream cheese.

Place the asparagus spear towards the top and roll like you would with a normal crescent roll.

Repeat for the rest of the crescent rolls.

Place on cookie sheet and bake for 10-13 minutes or until the rolls are golden brown.

Serve warm.
what would you enjoy in a stuffed crescent roll?
If you liked this recipe, you might enjoy: