Have you seen the new candidate that's running for President? If not, meet:
Captain Obvious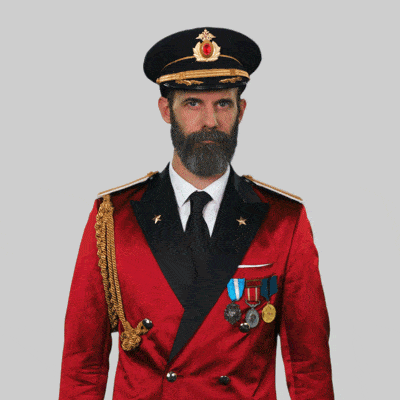 Captain Obvious is running for President the only way he knows how: by physically running. And since he'll be running across the United States, he'll need some places to sleep at night. Hotels.com is supporting Captain Obvious during his race because they believe in simplicity as much as he does. They'll be providing him with everything he needs for this race and can provide you with a cozy place to sleep at night, too.
Interested in seeing where Captain Obvious has gone? He's got short videos for every state he visits!
We watched a couple of them and two of our favorites include:
Wisconsin – our home state where he claims we're intolerant to those that are lactose-intolerant. (Not true, but well – kinda maybe true.)
Florida – where here discusses the state bird being a mosquito
Captain Obvious be providing satirical commentary on what has already proven to be an "interesting" election year though so the fun doesn't stop with these videos. Get more of his wit and sarcasm on Twitter where he participates in debates and also shares his "wisdom" with tweets like:
A little bird didn't tell you anything, because birds don't speak. They chirp.

Wine is many people's favorite type of grape juice. #NationalDrinkWineDay

You can't take somebody under your wing if you only have arms.
Want to join in the fun? Follow Captain Obvious on Twitter or see how his presidential run is going. And if you need a place to crash for the night, be sure to check out Hotels.com.