Wondering what you need for a gaming room that is toddler-friendly with all family activities? These little kids game room ideas will give you plenty of recreation room ideas so the entire family can have a blast!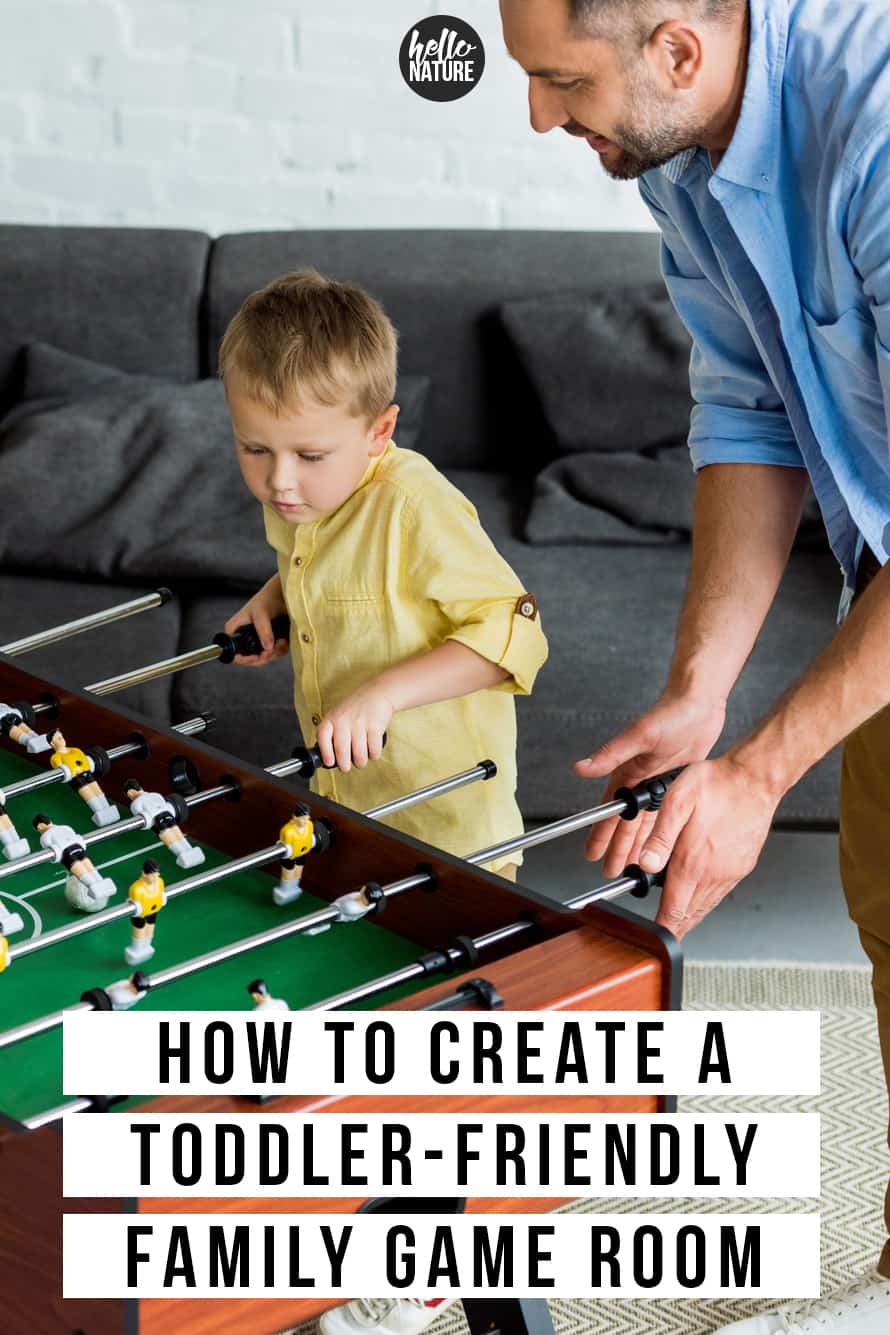 Family game rooms are often filled with toys and technology not always conducive to life with a busy toddler. Their curious fingers and fearlessness only make child-proofing more complicated. Despite their resourcefulness, you can easily create a toddler-friendly family game room that caters to kids of all ages and meets the safety needs of your youngest member.
Add Play Spaces or Shelving in Your Family Game Room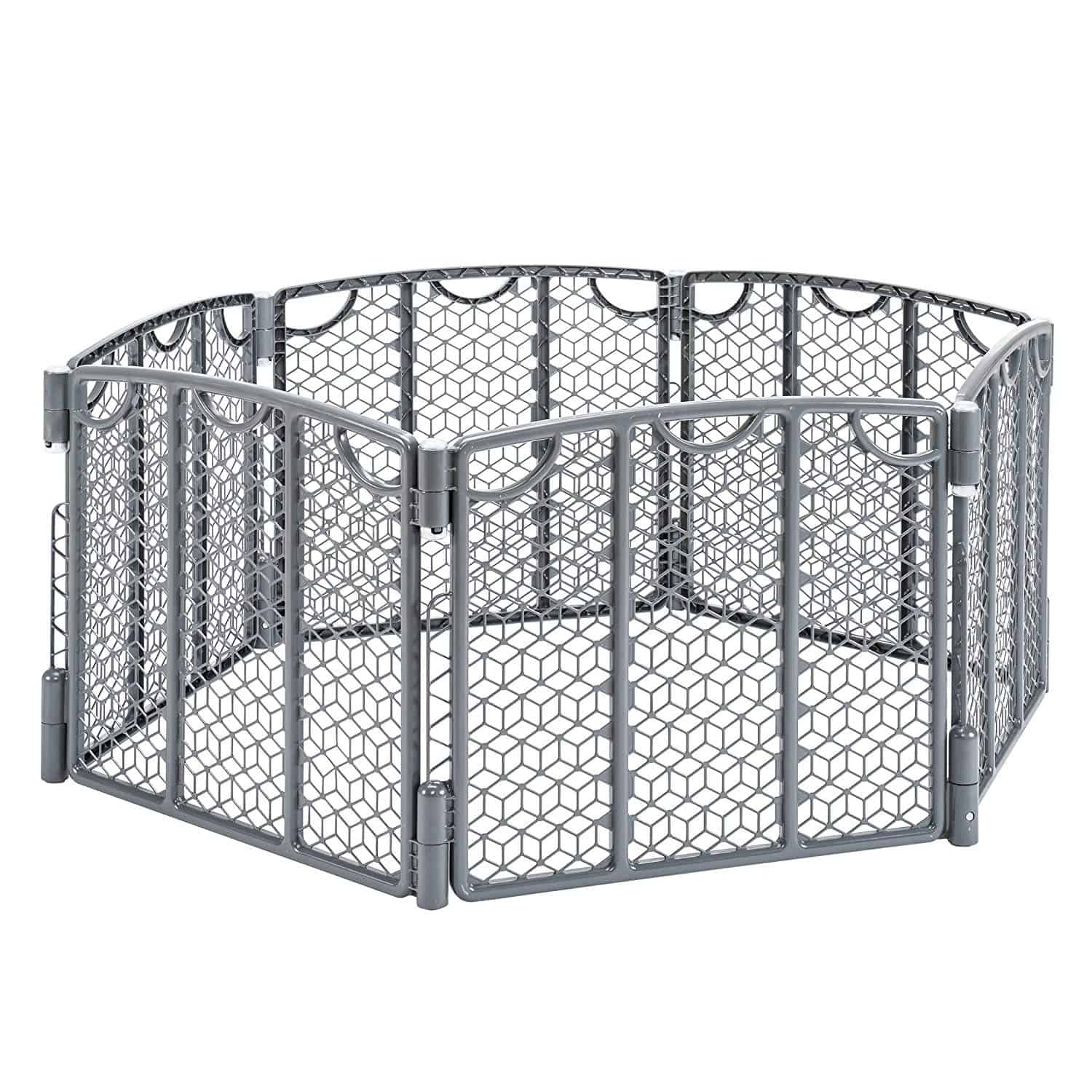 Large play spaces are like playpens for toddlers. They are essentially a gated circle that allows a busy toddler tons of space to move and play in while keeping them safely away from harm. When creating a family game room meant for kids of multiple ages, a play space can provide peace of mind when there are older children prone to leaving choking hazards lying around.
Alternatively, you can use cube shelving to divide a room into halves or quarters. This achieves a similar goal as the play space but provides valuable storage, as well.
If you're in need of game room ideas for small rooms, cube shelving is a fantastic option as you can find a variety of options for vertical cube shelving.
Utilize Wall Organizers and Cord Covers

Family game rooms often feature a television and game system, meaning cords and buttons abound. An alternative to separating your toddler from the main space is to create a space without safety hazards for toddlers. This can be done by utilizing wall organizers to store things out of the toddler's reach and cord covers to hide away dangling cords.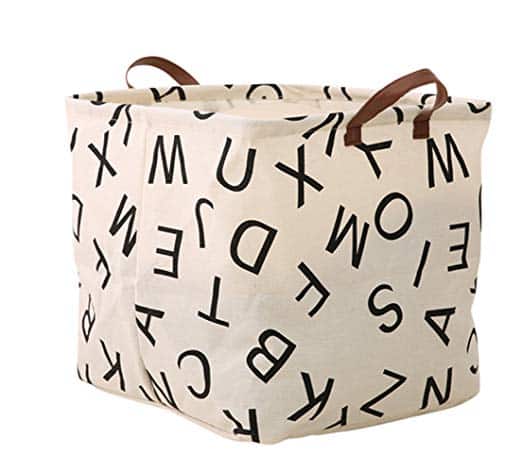 Keep Toddler Activities Down Low

Using either cube storage or shallow storage bins, keep your toddler's favorite toys and activities within easy reach. While nothing will ever compare to the magic of a real TV remote, keeping the preferred toys down low can help remove some of the allure of less attainable "toys" that are out of reach.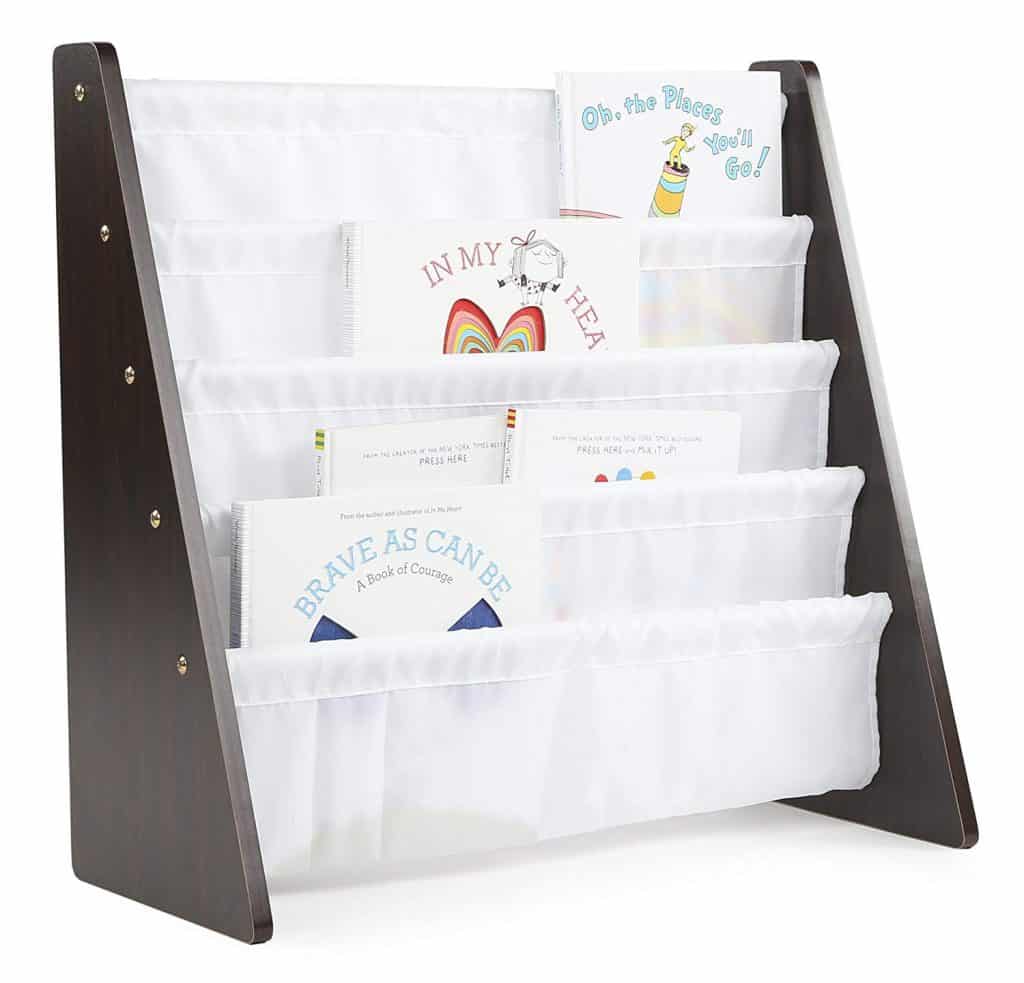 Stock Up on Books

Many toddlers are entertained for extended periods of time by books. Whether they're sitting down to thumb through a favorite board book or simply entranced with the task of unshelving and shelving all the books, stocking a miniature library for your toddler is effective at providing them with endless fun with the family.
Opt for a soft organizer that allows toddlers to stand books up face to face. This allows your toddler to see the book and caters to their less than exemplary fine motor skills as they attempt to put their books back.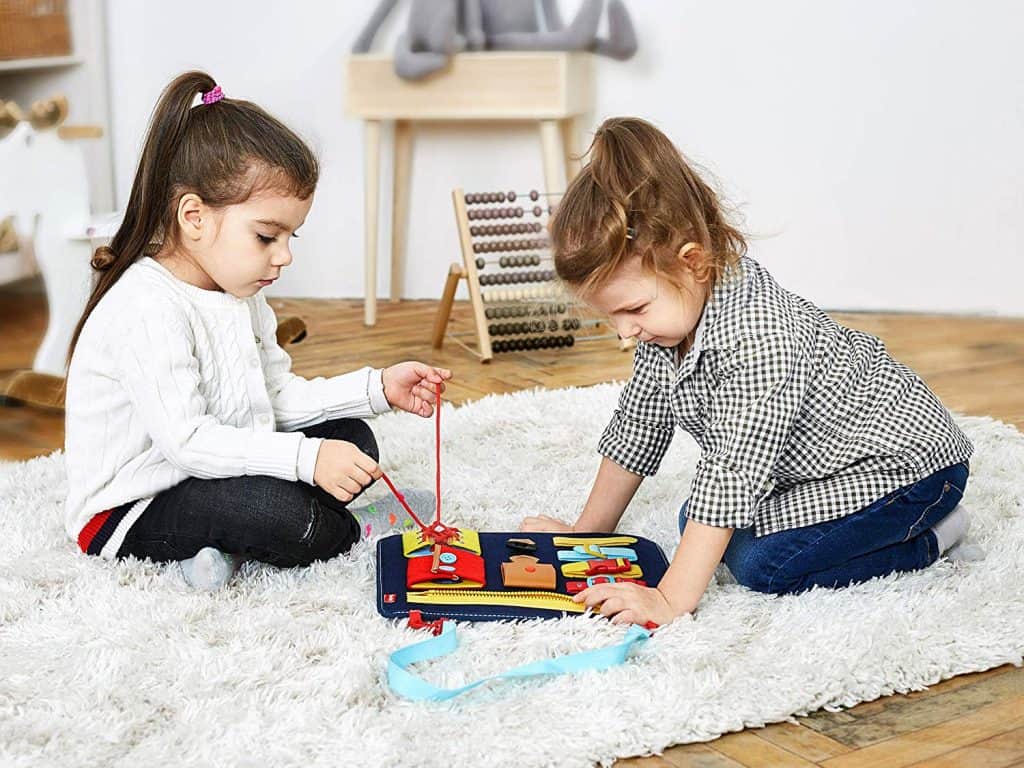 Store Toddler Puzzles and Sensory Bins with Board Games
Toddlers are smart little cookies, and they know exactly what's going on when the big kid toy they whined for is not the toy you provided. Skip the tantrum by using a tall open bookshelf to store puzzles, sensory bins, and busy boards for your toddler alongside board games for adults and older children.
When you pull a board game down from the top shelf for older family members, encourage your toddler to grab one of their special games from a lower shelf. Go one step further by including a table and chair set in your family game room that's just their size.
If you're looking for game room ideas on a budget for your toddler, you could make the Shark Week Sensory Bin or this Ocean Sensory Bin.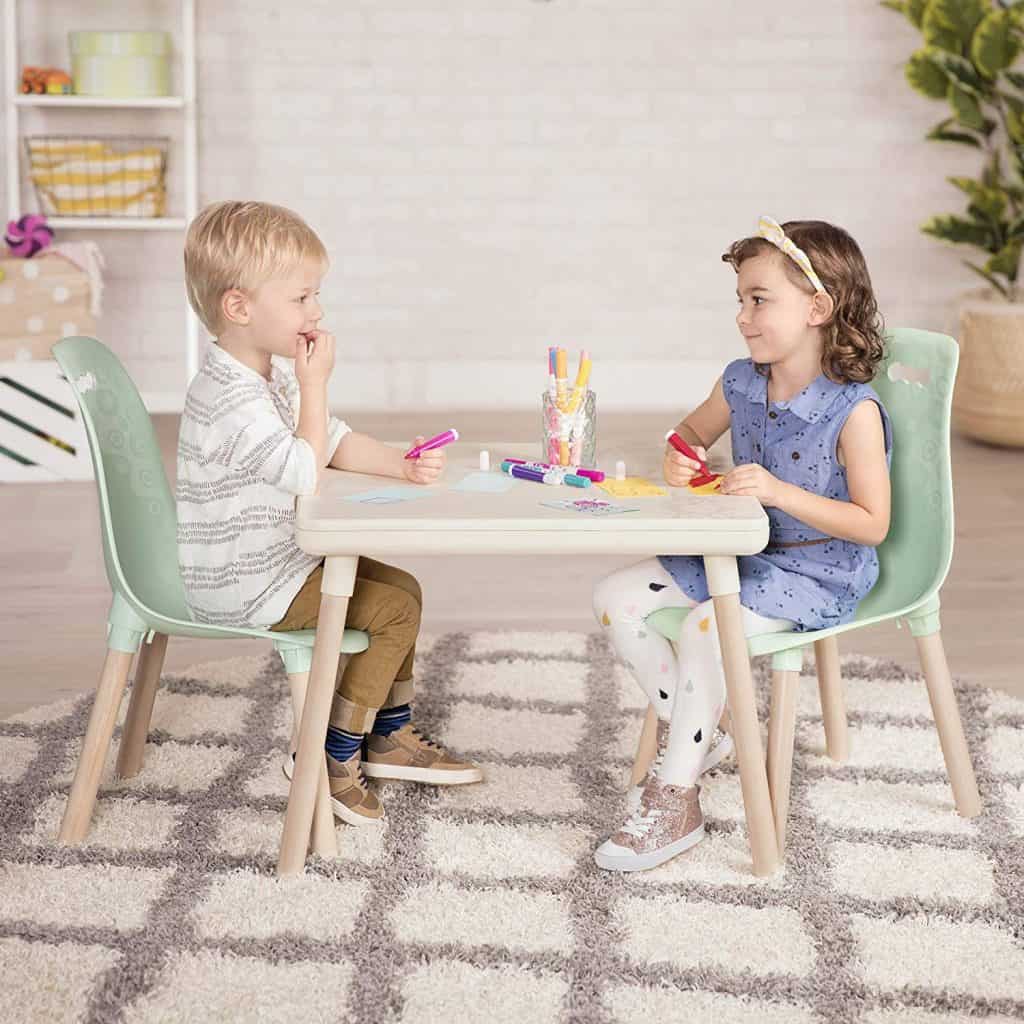 Wonder exactly what is a game room in a house?
It may be called a game room, family game room, family room, playroom, rec room, basement rec room, entertainment room, or even a pool room – but they're all the same.
A family game room is generally a room that's used by the family and their friends to relax or socialize in. It can include a variety of types of games including board games, pool tables, ping-pong tables, dart boards, and more. It's a great place to spend some time if you're doing a family digital detox.
While it may take some creative thinking and a bit of maneuvering, creating a toddler-proofed family game room is an important way to get the whole family together for quality time that everyone can safely enjoy. Plus, these kids game room ideas can easily transition into older child and teenage entertainment room ideas as they grow older.
Looking for more things to do with your kids? Check out this list of over 50 indoor activities for kids! You'll find plenty of free or inexpensive ideas to keep your kids entertained all year long.
If these family game room ideas helped inspire you, please share this post! I would SO appreciate it!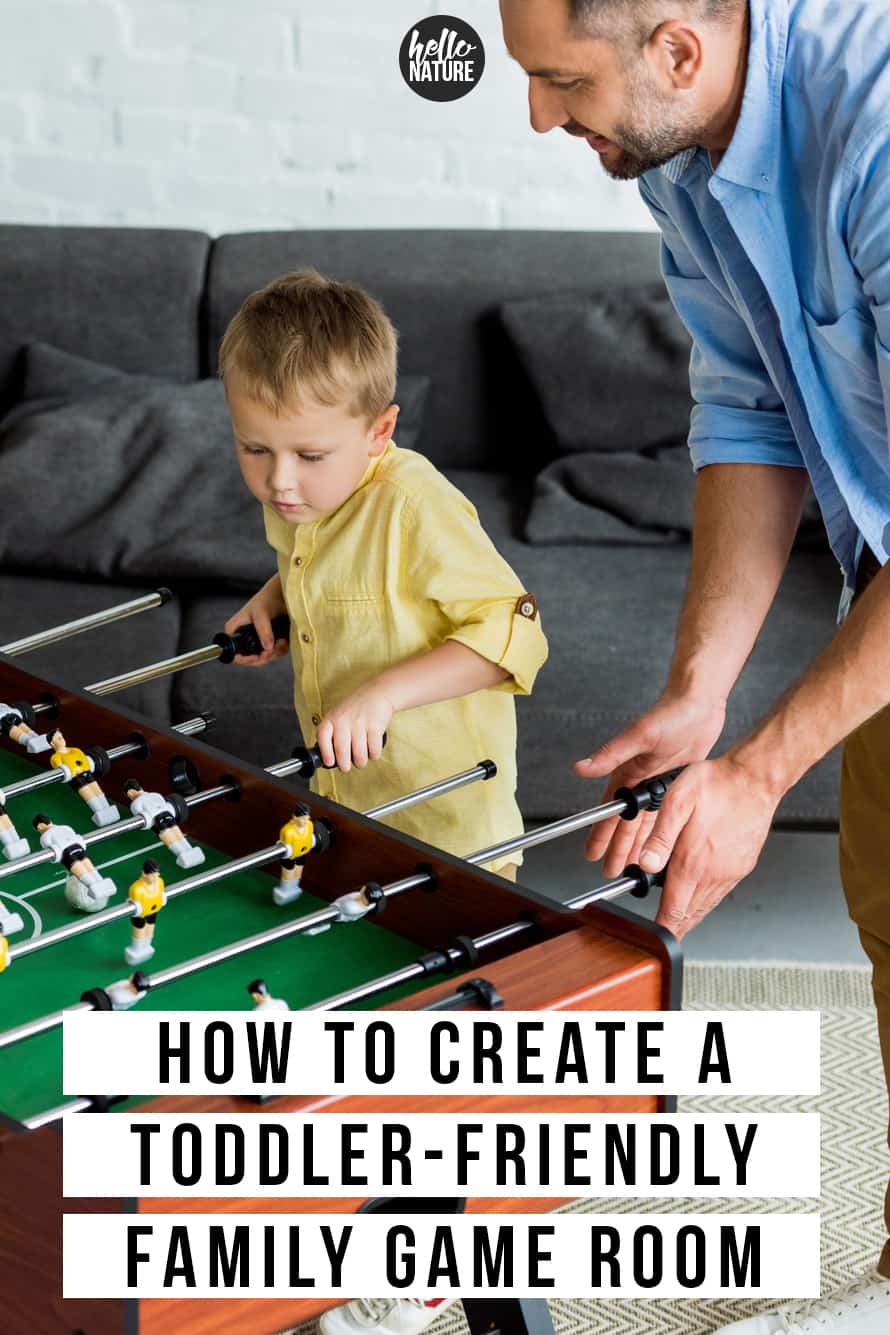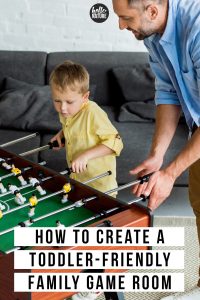 You might also like: